How to Perform Email Migration from Kopano / Zarafa to Outlook?
It is quite easy to migrate your old data from Kopano to Outlook. Know all possible ways and perform one which best suits for you.
Nowadays, the most frequently used email client is MS Outlook. Still, some of the people are using web-mails like Kopano and Zarafa for specific tasks.
Sometimes, the users need to migrate their data from Web App into the local email client, one such migration is Zarafa to Outlook.
In this case, they have to export data to another file format. Therefore, in this blog, we are going to discuss methods using which the user can easily convert Kopano / Zarafa emails to PST format for Microsoft Outlook. This solution will help the user to access Zarafa or Kopano mailboxes in Outlook email Application.
Quick Glance at Kopano and Zarafa
Kopano: It is an open-source email client, which ensures easy integration, what the user is getting, and a transparent business model. It helps the users to work in a smart and efficient way with the people within and outside the organization. It provides various features such as easy to use interface, advanced calendaring, secure file sharing, email encryption, web meeting etc.
Moreover, it gives flexible control to manage and control data including emails, contacts, calendars etc. The user can keep the data either on-premises or in the cloud.
Zarafa: Zarafa can be used either as a Web App or email client. Zarafa is integrated with amazing features but now its performance has been improved. Features like web meetings, file sharing are added to it. Zarafa can be used as:
Zarafa Web App: One can easily use Zarafa Web App by entering username and password to it.
Zarafa Email Client: It is a desktop-based email client, supported by Linux and Mac operating systems.
Steps to Convert Kopano & Zarafa Email Data to PST
The conversion process is divided into two steps:
First – The user has to export emails from Kopana and Zarafa web apps in EML format.
Second – Convert the exported emails into PST file format.
To convert Kopano and Zarafa Emails to PST format the user has to use a professional tool:
Step 1: Export Emails From Kopano and Zarafa Webmail
Follow given steps to export Kopano emails –
1: First, log in to Kopano by adding username and password.
2: Now, select the emails which you want to export and then right-click on it.
3: You will see Export As option click on it. Then two options will appear to export as EML files or ZIP file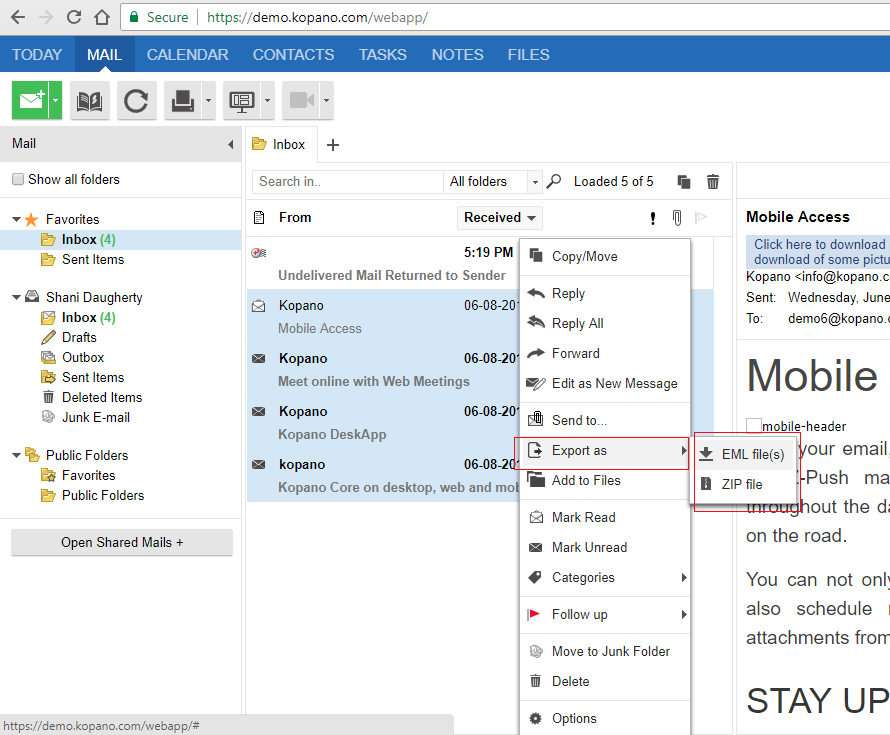 4: Select the option according to your requirement. After the selection of the option, the export process will begin. All your emails will be exported
Follow steps to export Zarafa web app emails –
First, you have to log in to Zarafa by using a username and password.
Now, you have to select the emails and then right-click on it.
You will see two options Download as Files and Download as Zip.
Select the option as per your needs. After that, the export process will begin and all your emails will be exported.
Step 2: Convert Kopano or Zarafa Emails to PST Format
In Kopano and Zarafa, the emails will be exported in EML file format. Now, the user has to convert Zarafa emails to PST file format.
The user can easily perform this conversion task with the help of a smart yet reliable utility that is DataHelp EML to PST Converter.
This software allows user to save all exported emails of Zarafa & Kopano to PST file and after that access it into Outlook 2016, 2013, 2010, 2007, 2003 email application.
Follow the given steps to export Kopano/ Zarafa Emails (which is saved in the local machine) to PST file:
1: First of all, download software and install on your Windows OS system.

2: Now, the tool provides option to insert Zarafa exported email files. Simply explore the folder and select which contains emails data files.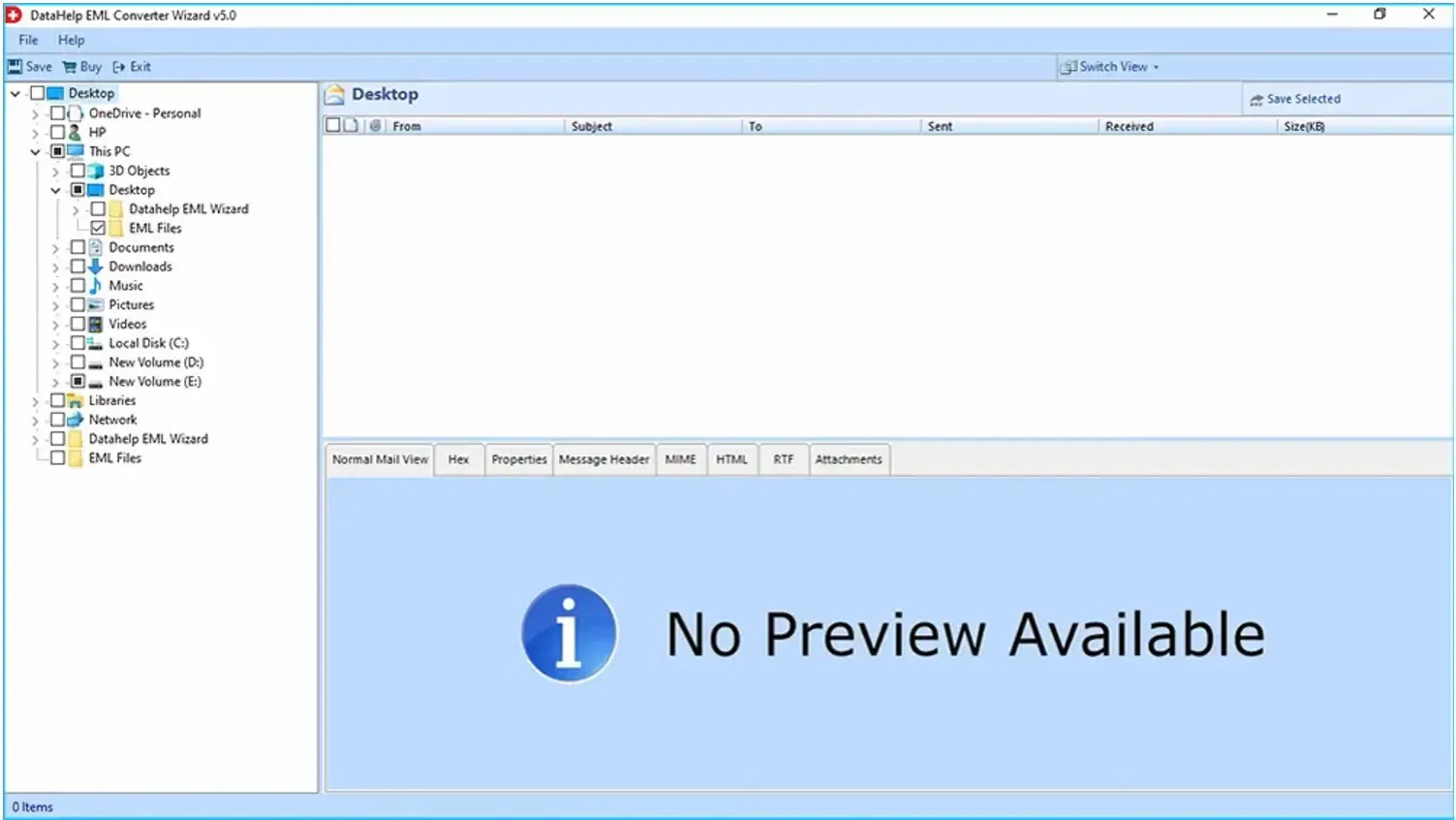 3: Select the option as per your requirements and click on the Save button.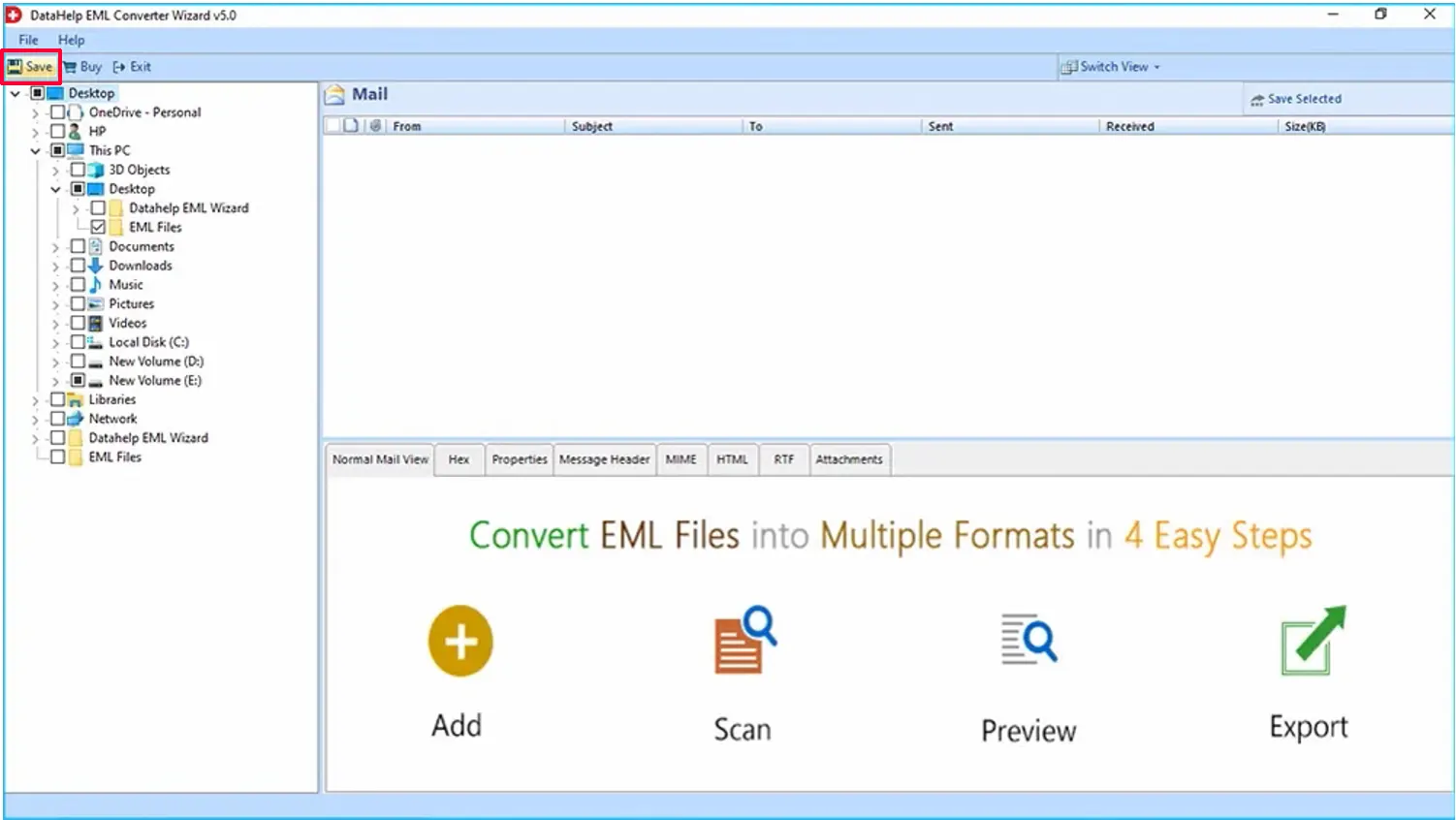 4: Select PST radio button and browse location to save exported file. After that click on Export button and wait till it completes to 100%.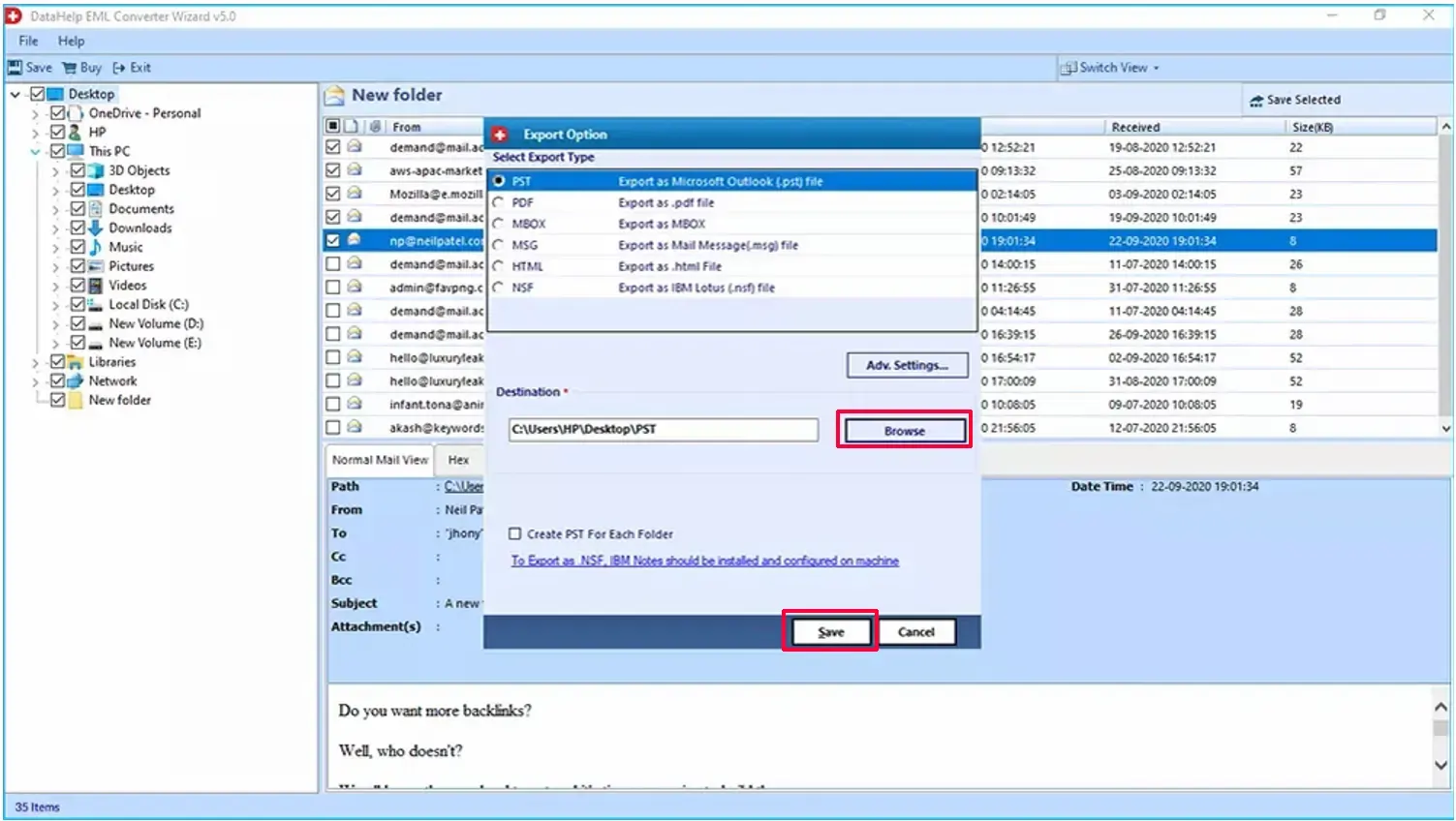 Note: – Now you have PST file, simply launch Microsoft Outlook and use Import/Export option to access it.
Conclusion
With the help of this write-up, the user can easily convert emails from Kopano & Zarafa to PST. It will help users to migrate emails from Zarafa to Outlook.
The conversion process is divided into two steps the user just has to follow the steps in an accurate way. To export the Zarafa or Kopano emails to PST format, it is advised to the user to go for the suggested automated and smart solution.