Export Lotus Notes to Outlook with Emails, Contacts, Calendars
As we know that Lotus Notes and Outlook both email clients are used by professionals and businessmen to manage their email database. But situations may arise when users want to export Lotus Notes email to Outlook application. The manual and automated solutions both are available to use. But many times users encounter issues while migrating from Lotus Notes to Outlook.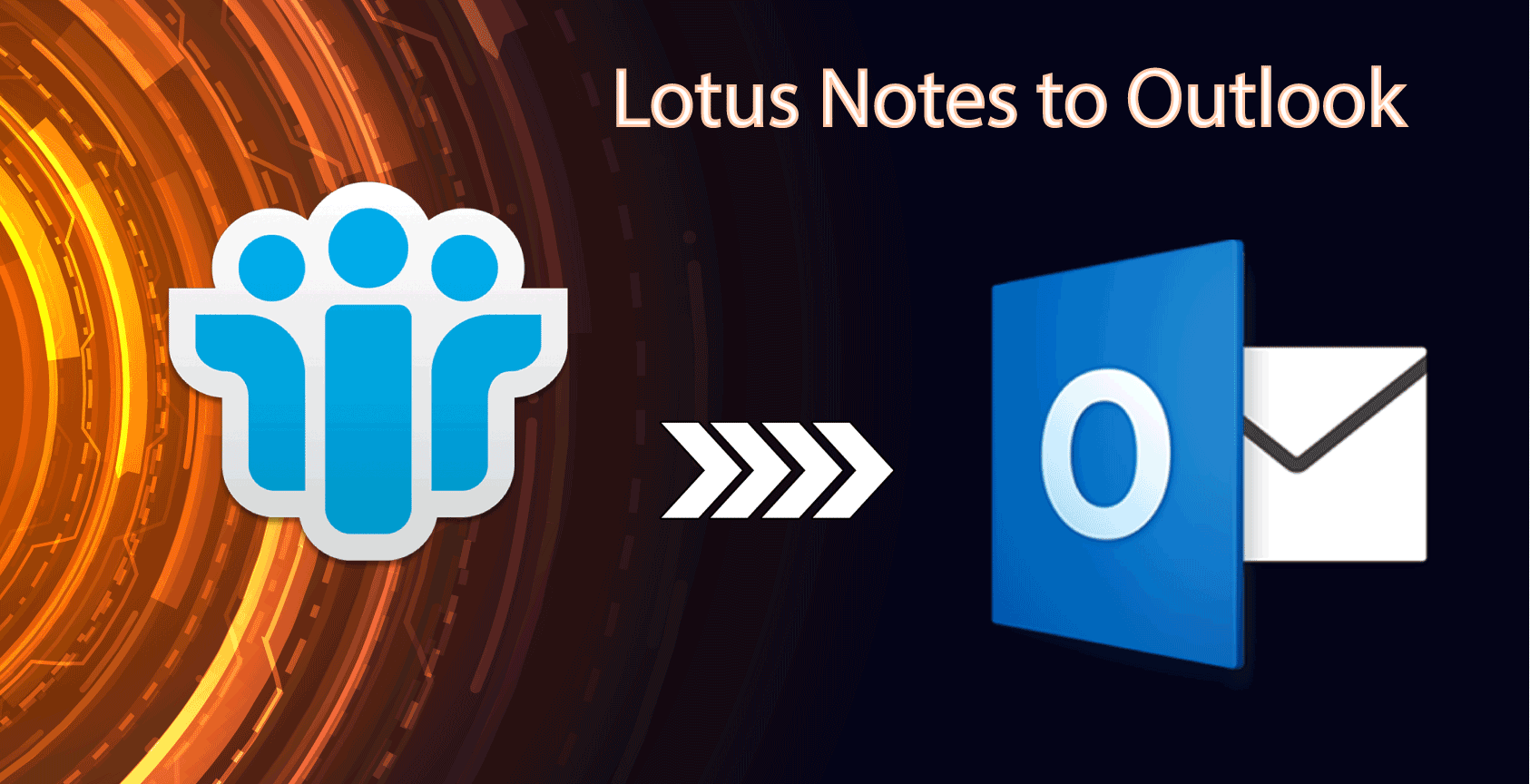 Conflict Between Lotus Notes and Outlook
One of the most common software for many people was Lotus Notes, an email client. However, Lotus Notes eventually lost its user base with the release of Microsoft Outlook. MS Outlook has some incredible functionality that does not have any email clients. As a result, in a couple of years, it has developed a strong user base. In this market, Microsoft is a brand, so most of us have a strong deal of confidence in our products and applications.
Let check out the reasons that encourage users to move their email files to Outlook clients.
Why Import Lotus Notes to Outlook?
There are several reasons why many users try to export Lotus Notes emails to Outlook. Some of them are listed below:
Microsoft Outlook allows apps to work even offline.
It has more advanced features than the Lotus notes.
MS Outlook's user interface is regarded as user-friendlier than Lotus Notes.
MS Outlook is one of the easiest email users relative to other users in terms of ease of use.
Outlook still needs less maintenance than Lotus Notes.
Also very convenient is the sharing of data with Lotus Notes in Outlook.
Finally, Outlook was named one of the best e-mail clients to be multi-tasked.
Migration from Lotus Notes to Outlook is a two-step process. The first task consists of exporting Lotus Notes Mail files to Outlook and the second task consists of importing the mailbox into Microsoft Outlook.
You should do the following steps to export the Lotus Notes mailbox files.
TASK 1. Convert Lotus Notes Mailbox to Outlook PST Format
To complete the conversion process, you have two possible options. You can either opt free manual method or a third-party trusted solution.
Both the solution have their own pros and cons. You can opt for any solution, but after testing the DataHelp tool most of the IT experts recommend this utility.
Approach #1 – Export Lotus Notes Email to Outlook Manually for Free
The manual method is a free but not a trusted way to export complete data. You can follow these steps but at your own risk.
1. Open Lotus Notes and Select NSF files to be converted.
2. Click on the "Open" option.
3. Go to the option "File" and press "Export".
4. Choose the location where you want to store files and browse them.
5. In the "Save as type" option, choose the format you like.
6. Provide a file name and select Export.
7. You will have to choose the amount of data you want to export in the next step. You can do so if you want to export the whole database. Even you can pick files for yourself.
8. You can choose whether to export NSF files in standard character format or UNICODE format by the same step
9. Click OK after you've selected both.
Users have reported that they have faced data loss issues and authorization issues while exporting via Lotus Notes
Error #1. Lotus Notes File not found.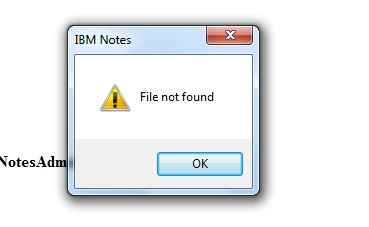 Error #2. User Access to Data Denied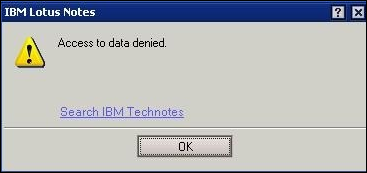 Error #3. Lotus Notes Error 1325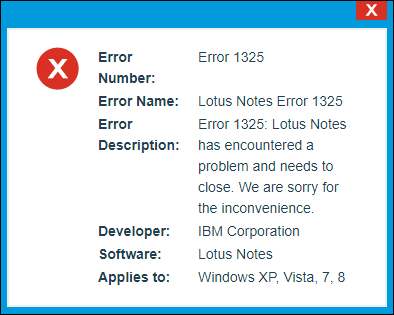 Error #4. The user is not authorized to access that database.

Error #5. Notes Error – Special database objects cannot be located.

Approach # 2 – Export Lotus Notes to Outlook – Recommended
Converting Lotus Notes to Outlook PST is a simple operation, which can be carried out following the steps listed below.
4 Steps to Export Lotus Notes Mailbox to Outlook PST
First, download and Install the Utility:
Step 1: – Launch the DataHelp Tool and the home screen will appear like this.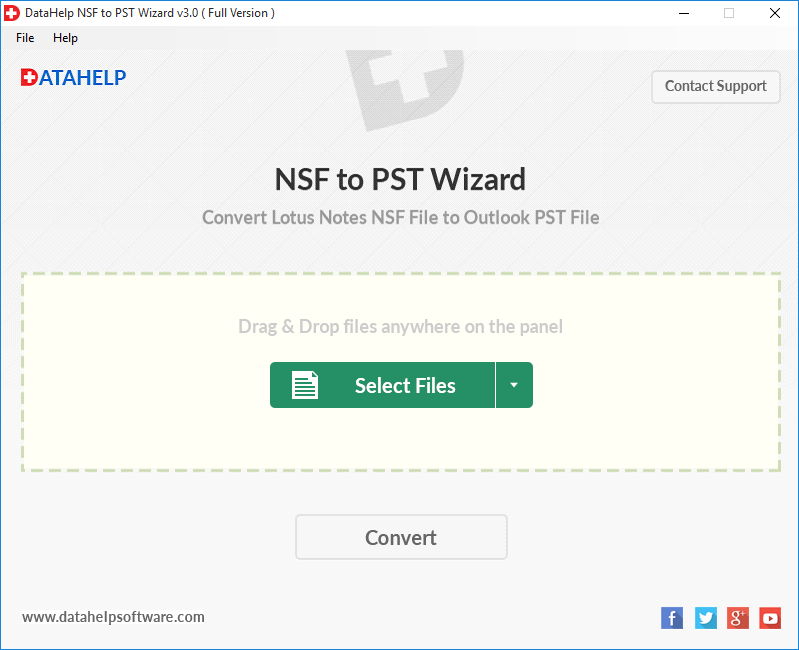 Step 2:- Browse or drag and drop the NSF file into the homepage of the software.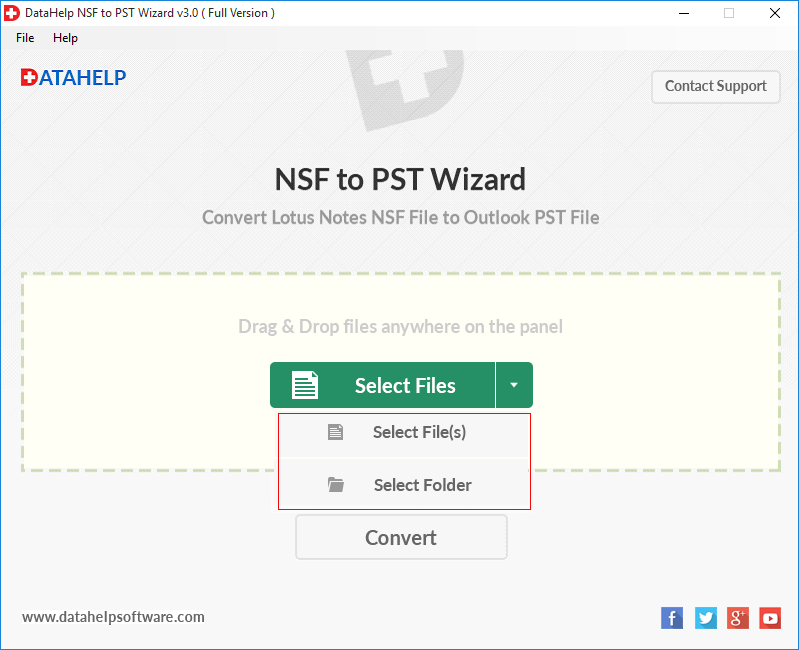 Step 3: – Click on Convert once you are satisfied.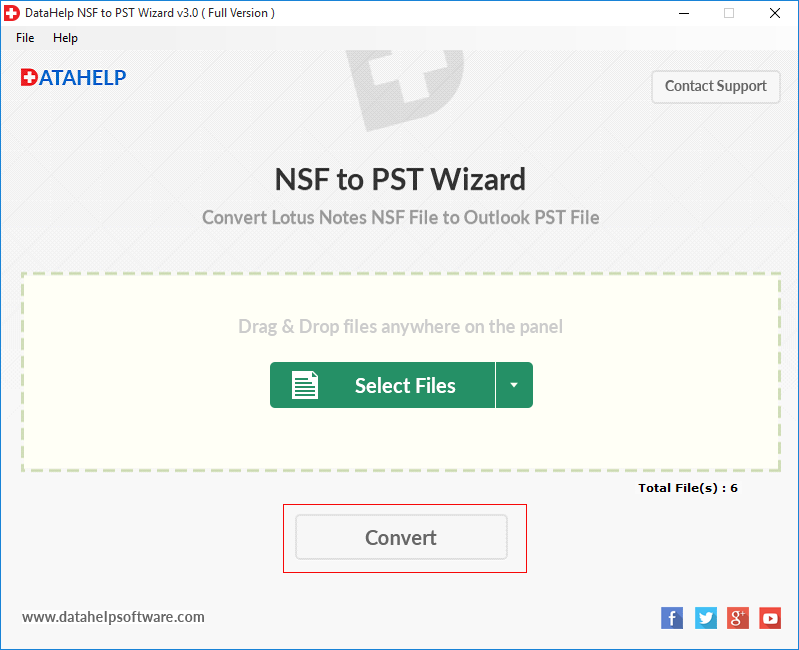 Step 4: – Apply Filter & PST Split Advance Features, if required.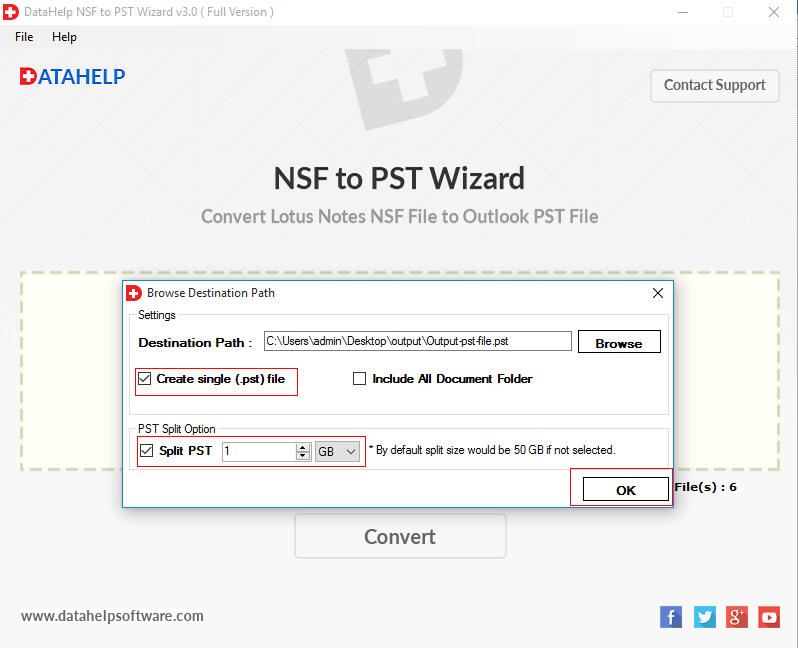 Step 5: – Export Lotus Notes to Outlook, completed successfully.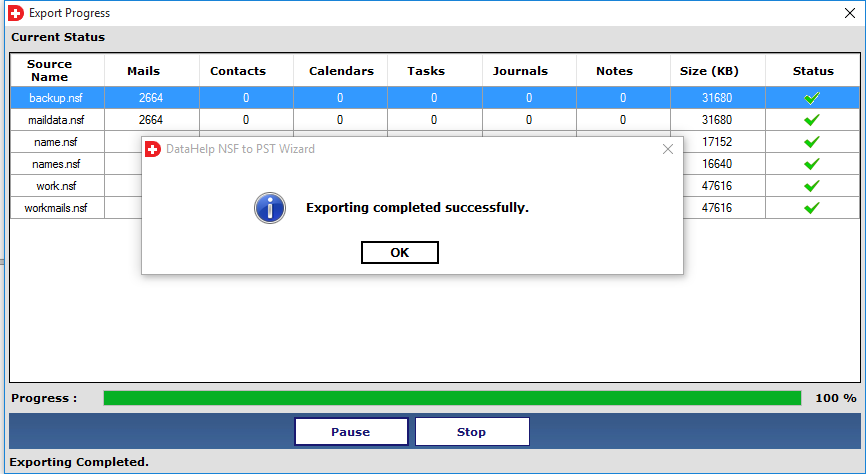 Note: – Within few minutes your Lotus Notes mailbox will be converted into Outlook PST format.
Task 2. Import PST Generated from Lotus Notes to Outlook
You must take the following steps to import the exported mailbox files into Microsoft Outlook. You can import it into Microsoft Outlook 2019, 2016, 2013, 2010.
Start Microsoft Outlook application.
Go to File >> Open.
Choose the option "Import/Export".
Opens a wizard box, pick 'Import from another program or file' here, and press 'Next'.
Select 'Separated commas Windows' and then 'Next' in the 'Import a file' dialogue box.
Find the file you have saved previously now and press "Next"
Choose where the data should be imported and click on the "Next" button.
Finally, click on the Finish button.
That's it.

Now you have successfully learned how to export lotus notes email to Outlook.
Conclusion
This blog's main goal is to provide users a manual and direct risk-free solution to export Lotus Notes email to Outlook 2019, 2016, 2013, 2010 applications. Choose the method that suits your requirements.
But make sure that your data should not be compromised.