Migrate Horde to Gmail – Guidance from Experts Step-by-Step
A majority of users who have been using Horde for exchanging emails but now want to move from Horde to Gmail.
This type of migration can be quite complicated as it involves migrating data in bulk. There are so many things that can go wrong leading to data-loss which is definitely not good.
This is why users should always use the professional solution. The best technique available is the IMAP Emails Migration Software on Mac.
Steps for migration:
Download the tool & enter Source & Destination.
Insert User IDs for multiple accounts transfer.
Apply the Date-filter to migrate data selectively.
Hit the Start Migration button to begin the process.
When you forward Horde emails to Gmail, it is usually because you've outgrown the services that Horde provides.
Because Gmail has to offer more, users start switching so they can expand their business with all the collaborative features.
Not only does Gmail offer communication via emails, keeping an address book, or managing events, it has more.
There is 2-step verification for data security, it offers Google Docs for work purposes, Google Photos to store pictures, & more.
Why wouldn't one switch to Gmail?
You have a brief on the why, now let's talk about the how.
Functions of the Tool for Horde to Gmail Migration Explained
The utility has various functions which you can apply while migrating emails from your Horde account.
Read More: How to Migrate Horde Webmail Emails to Office 365?
During the process, mapping for User IDs begins wherein you can insert more IDs to transfer data from multiple accounts.
Moreover, there is a Date-filter available to help users migrate data from the desired period of time.
To top that, embedded in this tool is a Delta Migration feature. The role of this feature is to transfer only the new data files after migrating the first lot.
Now, to the steps.
How to Forward Horde Emails to Gmail by Using the Software?
1. Start by launching the software on Mac OS. Select Horde from the Source menu and enter the login credentials for your account. Verify by hitting the Validate button.
2. In this step, you have to set the Destination as Gmail and provide the username & password. Make sure to Validate your account.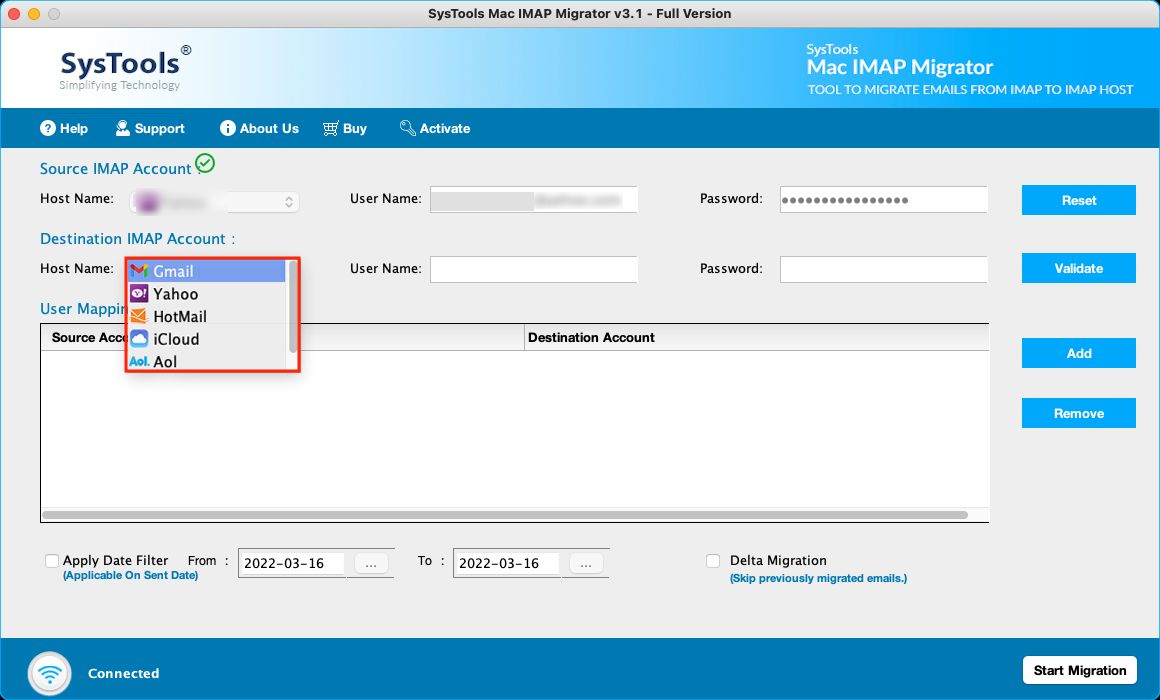 3. Then, let the mapping start. If you want, enter more User IDs and hit the Add button.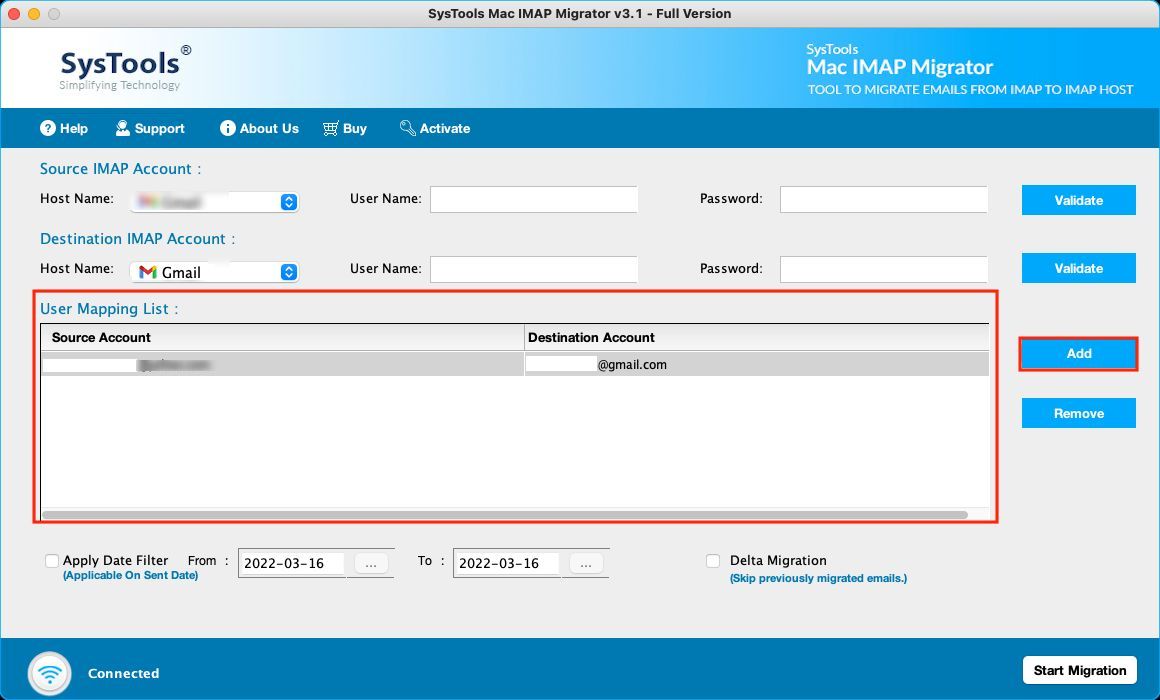 4. For transferring emails from a specific time-period only, apply the Date-filter.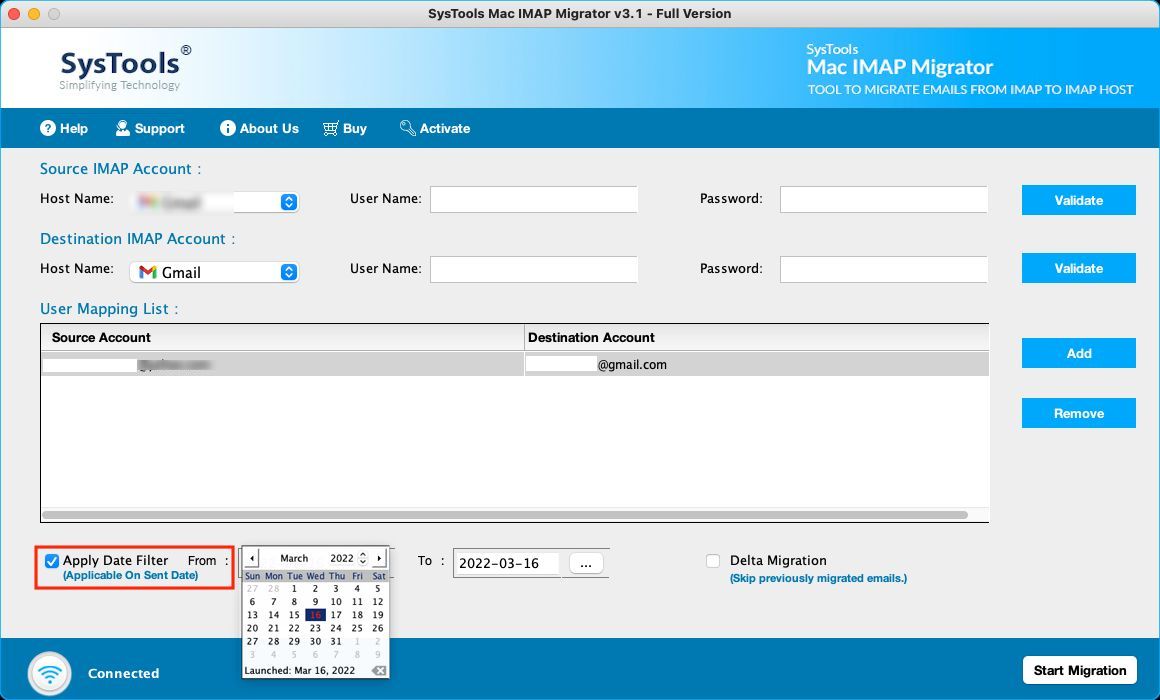 5. Begin to process by hitting the Start Migration button.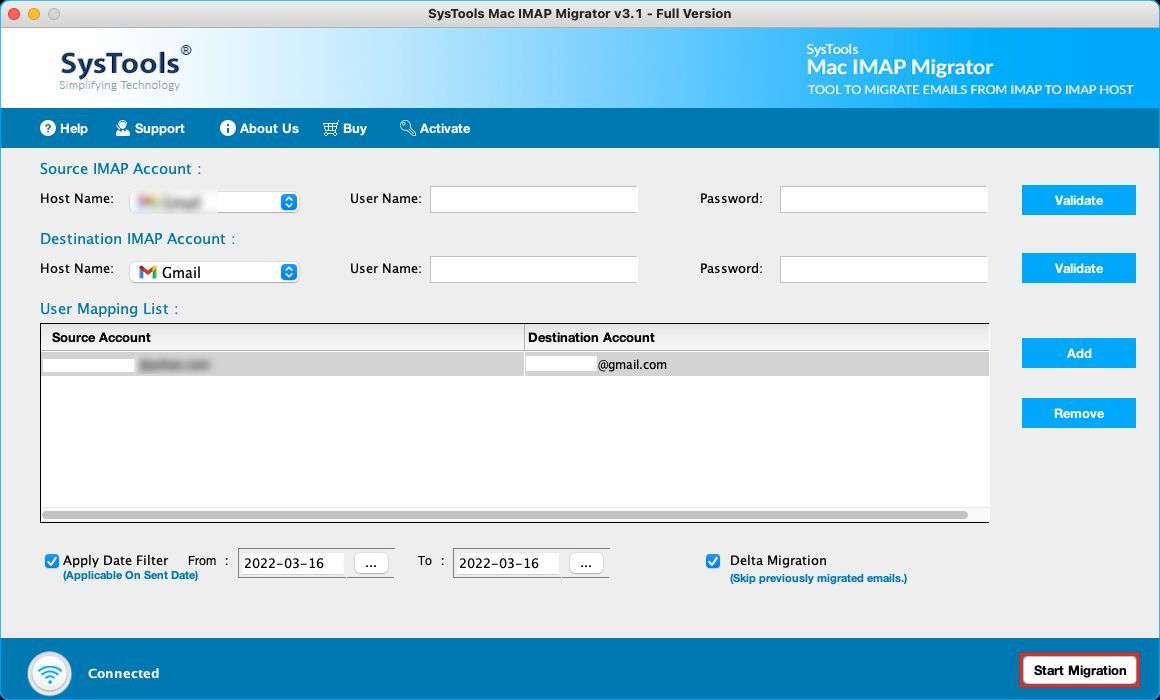 Once you migrate Horde to Gmail, all the data files will reflect in your account and you can easily access them.
If you receive more emails during or after the migration, there is an option to transfer them i.e. Delta Migration. Don't worry, it will eliminate moving emails from the previous lot.
Is There Any Manual Method Available for Migrating Emails?
There is a technique available for the same, however, it is divided in two sections.
To start with the process, you will first have to download the files in MBOX format. Then, in the second step to forward Horde emails to Gmail, you need to configure your Gmail account.
Moving on!
Stage 1 – Download Emails in MBOX Format to Local Device
1. In a browser, enter "domainname/webmail/" or "domainname/cpanel" and choose Horde from the options available.

2. Enter the login details for your Horde account and hit Login.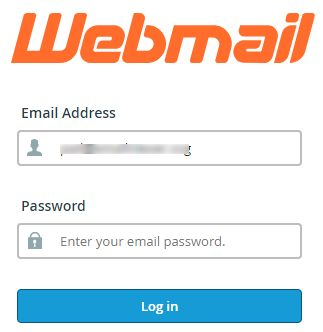 3. Right-click on the folder that you want to export and choose and hit Export button.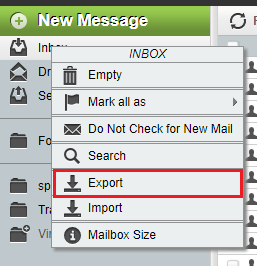 4. Choose the Download into a MBOX file and click on the OK button to move complete the download.

After downloading the data locally, let's import these files.
Stage 2 – Importing Emails from Horde to Gmail Via Thunderbird
For this procedure, you need to use the Thunderbird application. Install the ImportExportTools to easily transfer the data files and make sure that you configure your Gmail account beforehand.
After that, follow these steps:
1. Launch Thunderbird and install the ImportExportTools add-on.
2. After that, right-click on the folder you want to transfer, choose ImportExportTools NG from the menu. Click on the ImportExportTools option from the extended list.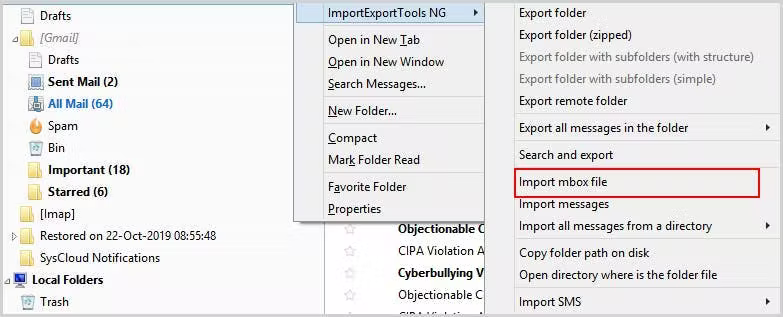 3. Now, choose the Import directly one or more MBOX files option from the dialog box. Hit OK.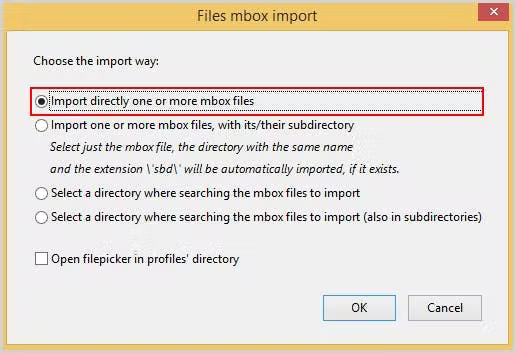 4. To forward Horde emails to Gmail, choose the file and click on the Open These files will be moved to your Thunderbird application in a new folder.
5. Then, drag these files and drop them into the desired folder in your Gmail account.
This way the entire procedure will be completed in a few more minutes.
Wondering what is wrong with the manual method? Seems quite easy, right?
Well, there are a lot of downsides.
Demerits of Using the Manual Method to Migrate Emails from Horde
First & foremost drawback is that it takes a lot of time to migrate Horde to Gmail. Downloading & importing the data separately is difficult.
If the Gmail account is not configured, a lot of time is lost in the configuration making it even a more lengthy procedure.
During the configuration, if even a single step is missed, it can cause errors which can in turn make users execute the process again.
One mistake during the procedure can lead to data-loss or corrupted files.
It is difficult to perform for a non-techie.
That Would Be All
There might be a lot of email services available out there, but users prefer the famously known ones at the end. Horde to Gmail migration is an example where users are moving from a great email service that Horde is.
Everybody has their own reasons but the technique for that is the same. Since all the data is involved and security remains number 1 concern, the tool is always a recommendation. Experts themselves suggest users to go for the tool for migration instead of the manual ways.