How to Export IncrediMail Mails to Outlook PST ?
Contributed by Mark Wales | March 14th, 2020 | File Conversion, How to
User query – "I use IncrediMail 2.5 email application to send interactive email messages. Now, I want to migrate IncrediMail to Outlook email application. However, I tried manual way to import emails of Incredimail to PST file, but I found that IncrediMail creates .iml file that is not supported by MS Outlook. Now, I become frustrated because there is no inbuilt utility available in IncrediMail 2.5 for the same. And it is a tiresome task to forward 1000 of my email messages to Outlook account. If anyone has a relevant method that can convert IncrediMail to Outlook 2016 PST file, then please suggest. Help!"
The IncrediMail team has announced, the IncrediMail is shutting down on 20th March 2020 and it's desktop application will no longer be available. So, find your perfect replacement for IncrediMail!!
Are you facing difficulty while exporting IncrediMail emails to Outlook 2016 PST ? Also, are you searching for a solution to transfer IncrediMail mails to Outlook, then don't look further. In this section, we will describe the process of exporting email messages along with attachments and all folders from IncrediMail and importing into Outlook 2019, 2016, 2013, 2010, 2007, 2003 compatible PST format. You can also save your IncrediMal emails in EML format and then import EML files using the software in bulk using manual approach. Before that, first, understand about both email clients i.e., IncrediMail and Outlook email program.
Two ways to move IncrediMail Emails to MS Outlook PST:
Batch Conversion of IncrediMail data folders to Outlook
Two Step Manual solution to move IncrediMail Email Messages to PST
How to Export Emails from IncrediMail to Outlook 2019 / 2016 / 2013 / 2010 / 2007 / 2003 ?
Two Step Manual Solution
The IncrediMail program must be installed in the system to perform the Incredimail to Outlook conversion with this method. This process is divided into two parts; first move out IncrediMail emails as EML and after that convert into PST file. Now, follow the below instructions to move mail from IncrediMail to Outlook PST format:
Step 1: Export Emails from IncrediMail Manually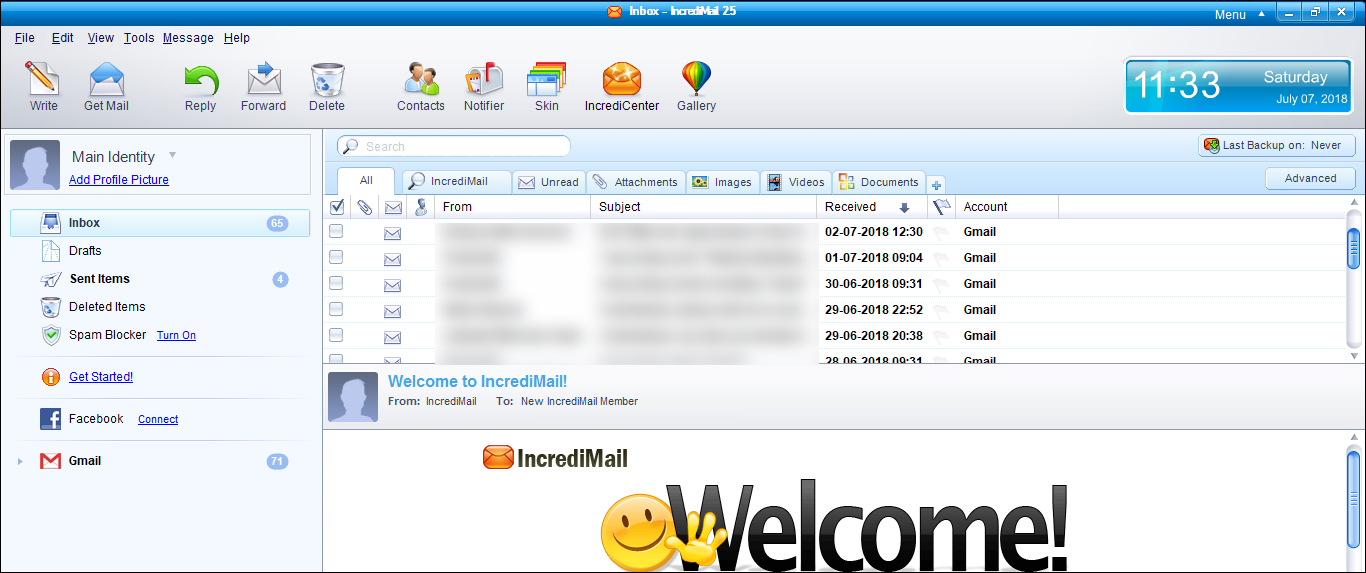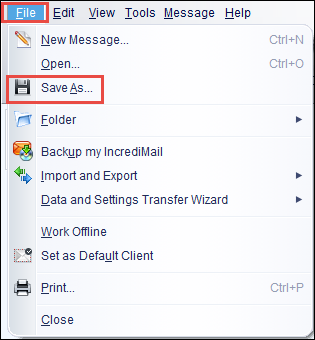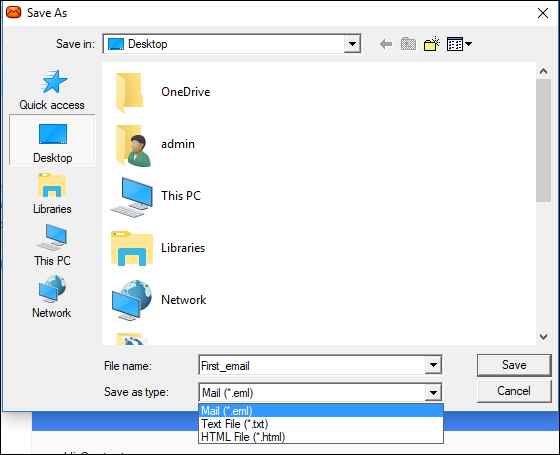 Manually exporting IncrediMail messages as EML is a time taking process. It will be hectic for user, if they having thousands of mails in multiple folders.Once you complete the process of moving out IncrediMail email Messages, then follow the bellow step:

Step 2: Transfer IncrediMail Emails to Outlook PST
In order to move IncrediMail email messages to Outlook, users need a reliable solution which can convert emails from incredimail to Outlook 2019, 2016, 2013, 2010, 2007, 2003 importable PST. We recommended EML to PST wizard to migrate emails data of IncrediMail to PST.
This utility is capable to convert multiple IncrediMail emails to Outlook supported PST file with all attachments without any data loss.
You can directly download this tool at here:

Now, follow the steps to Move IncrediMail emails data to PST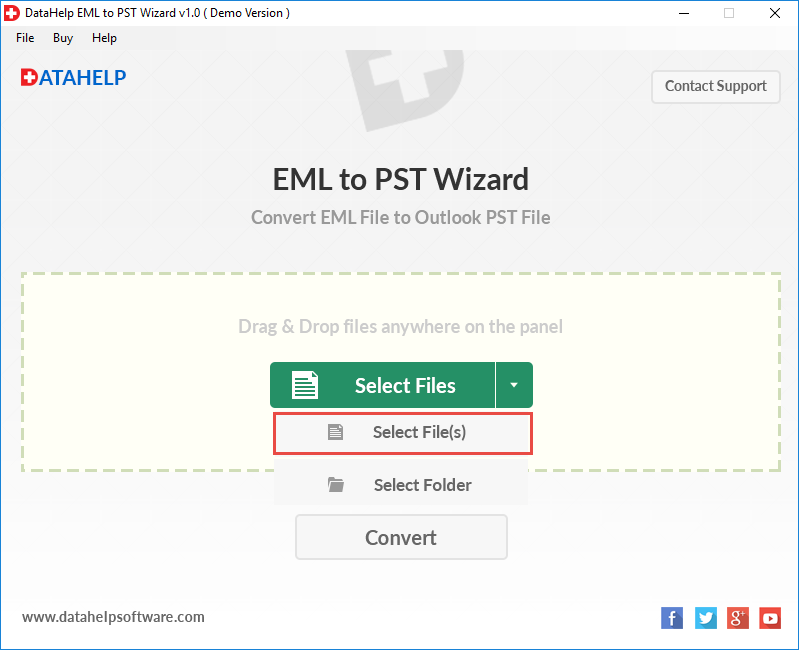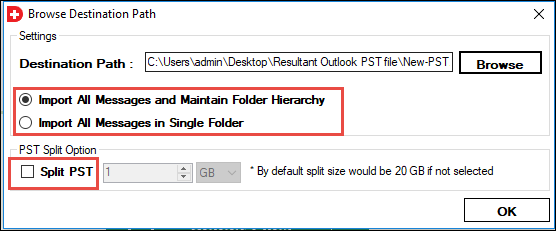 IncrediMail & Microsoft Outlook: An Overview
It is important to know in brief about the applications when you need to move your data folders from one email client to another. You have seen 2 different methods to export IncrediMail data to MS Outlook PST account. Now see a brief note on each email client.
IncrediMail Email Program:
IncrediMail is a free desktop-based email client for Windows system. It is used to customized the email by selecting inbuilt-background themes. It offers a simple email management system and able to configure POP/IMAP accounts. Due to the presence of decorative elements, IncrediMail does not consider as a formal email client. That is why, people prefer professional email clients like, Outlook for the business work.
Microsoft Outlook:
Outlook is a renowned desktop-based email program that is used by professionals. It provides features like calendar, contacts, tasks, and many advanced features. All of these options play a major role in business to maintain the crucial email data. It store entire emails, contact, calendar data in PST file. Outlook offers a facility to configure multiple IMAP or POP 3 account. Moreover, there are several Outlook versions are available such as Outlook 2019, 2016, 2013, 2010, 2007, 2003, etc. The MS Outlook program is available for Windows as well as Mac Operating system.
After understanding about the IncrediMail and Outlook mail clients, we know both email client different from each other, so we need to convert IncrediMail email messages to PST file to access into Outlook.
Conclusion
Considering users problem i.e., 'how to convert Emails from IncrediMail to PST?' we have provided a relevant solution for the same. Now, users can use this approach to transfer data from IncrediMail to Outlook 2019, 2016, 2013, 2010, 2007, 2003 email account.
Frequently Asked Questions
User's Queries on How to Convert IMM Files to Outlook PST File?
A. Yes, IncrediMail to Outlook converter has enough potential to process messages of IncrediMail into Outlook PST format regardless of its version.
A. The software solution is engineered in such a manner that it can easily migrate the data of IMM file in the designated format without the assistance of its mail client.
A. The software support conversion of .imm, .im, .db, .cab file of IncrediMail client.