How to Convert PocoMail to Outlook? Complete Guide with Steps
Moving emails data from one email client to another is not an easy task, right? Especially when both email clients support different file formats to store its emails data.
One such type of conversion is from Pocomail to Outlook as both support different file formats.
Pocomail store the data in MBX file format. On other hand, Outlook stores its data in PST file format. According to its official website, the last release of Pocomail was in 2009 and the versions were 4.8.
That's why many users want to switch from Pocomail to Outlook 2019, 2016, 2013, 2010, 2007, 2003. So, here we are going to explain you How you can Convert PocaMail mailboxes to PST file format.
Reasons to Convert Data From Pocomail to Outlook
There are number of reasons to transfer mailbox data from Pocomail to Outlook. Such as:
Outlook provides more safety and benefits as compare to Pocomail.
Data corruption in Outlook is much easy to handle.
GUI of Pocomail is outdated but the interface of Outlook is much easy and user- friendly.
So, if you were the user of Pocomail and you have important email data in your Pocomail and you want to access these mails in Outlook then continue the reading. Because this write-up is fully dedicated on how to convert Pocomail to PST to import data into Outlook.
How to Convert Pocomail to Outlook – Step by Step Procedure
This entire procedure divided into two phases –
In phase 1 We have to extract mailboxes from Pocomail.
In phase 2 we have to Export Pocomail to PST.
Phase 1: Extract Mailboxes data from Pocomail:
To extract data from Pocomail there are two methods –
First, you can get the data from default location
you can follow the stock file location: C:\Users\admin\AppData\Roaming\Pocomail\Mail.
Second, utilized backup option of Pocaomail:
Follow the given steps to do this task
Step 1: First, click on File option from the menu bar.
Step 2: Click on Backup and Restore.
Step 3: Click on Backup.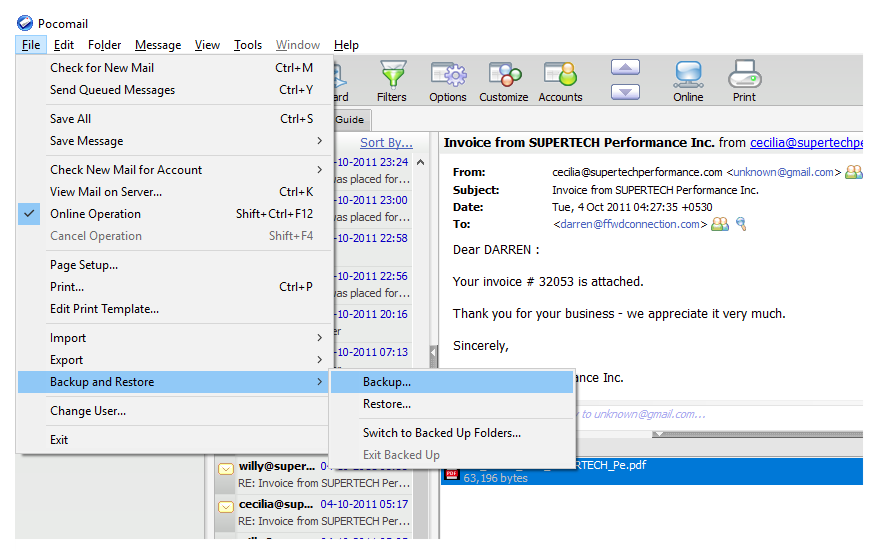 Step 4: After that, a new window will appears and then you have to choose the data item which you want to backup and select the destination location.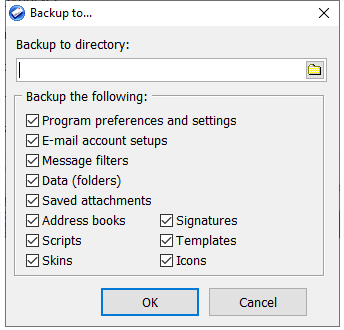 Step 5: Now, open the save location and you will get "Pocomail.bak" >>open it and all the emails of Pocomail stored in Mail folder.
Step 6: All Inbox mail stored in Mail folder in .mbx file format.
Phase 2: How to Export Pocomail mailbox data to PST
Pocomail has no option to export mailbox data into Outlook.
As there is no way to move from Pocomail to Outlook, users need a smart and reliable solution. DataHelp MBOX to PST Converter is the advanced and professionals tool-kit for the same. This tool provides you a direct option to convert Pocomail data to PST file which is importable into Outlook 2019, 2016, 2013, 2010, 2007, 2003.

This tool offers two different options to create PST file. First, create a single Outlook PST file and second create multiple Outlook PST files. As well as it gives you the option to export multiple files / folders and selected files / folders.
The GUI of this software is very user-friendly. So, no need for extra technical knowledge to complete the task. It is capable to maintain the folder structure of data after conversion and retains the data integrity.

let's see the Working Process of the Tool
Step 1: Download the free edition of the Tool and install it on your system.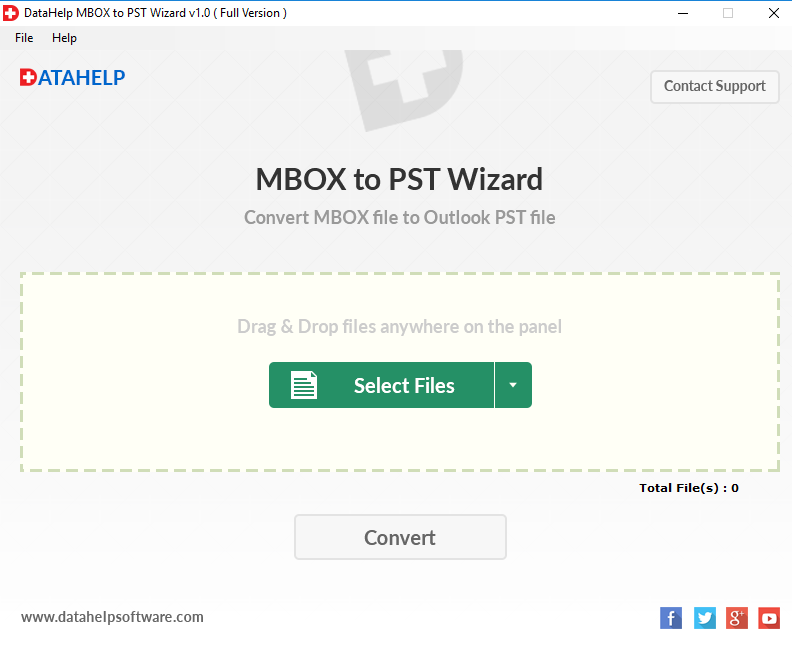 Step 2: Browse the destination location. If you want a single PST for multiple MBOX check Create SIngle (.pst) File option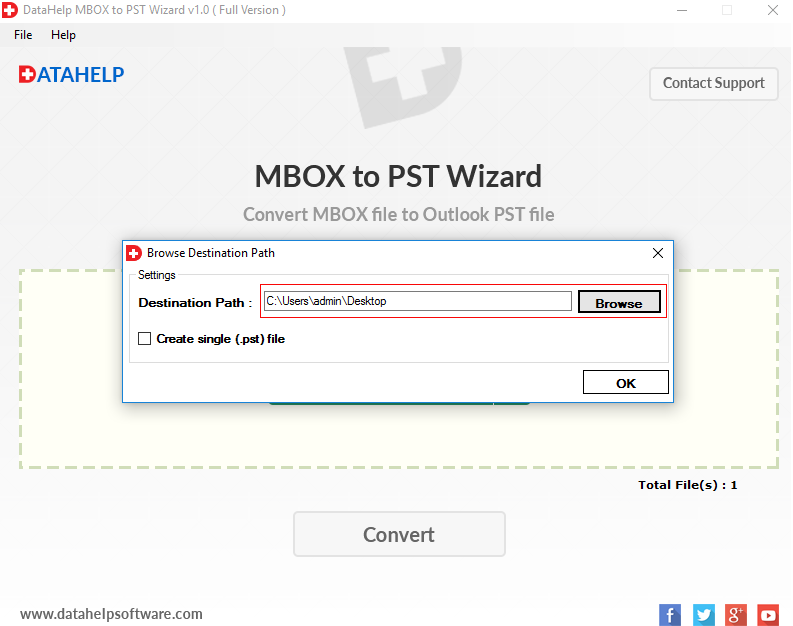 Step 3: After the file is successfully added then click on OK to start the process.
In a couple of minutes, the converter tool export all the mailboxes data of Pocomail to Outlook supported PST without any hassle. After that, you have to import this PST file into Outlook to access Pocomail mailbox in Outlook.
Conclusion
As we all know, there is no direct method to convert Pocomail mailbox to Outlook. But from the above article you can export Pocomail data to PST file. So opt the automated solution and perform the conversion easily. Entire write-up help you to switch from Pocomail to Outlook.