Learn How to Download Email Attachments in AOL Quickly and Securely
Are you searching for the solution to download or save attachments and save emails from AOL? So, you are in the right place. Nowadays, people generally use emails to share documents and information. But we all know, an email client is not a perfect place to store files or crucial data. Because it can be damage or loss due to many reasons such as exceeds storage limit, deleted account permanently due to the inactivity, etc.
Here in this blog, we are going to suggest manual as well as automated instant solutions on how to download email attachments in AOL.
Want to Know More About "aol.mail"?
AOL Mail is a free web-based email service that is provided by AOL Inc. AOL (also known as American Online) is the division of Verizon Communications. The email client supported protocols are POP, SMTP, and IMAP. It provides the facility to link AOL account with other email service providers such as Gmail, Hotmail, etc.
There is also a limitation that AOL account automatically deactivates if it is not in use since last 90 days. And, after 180 days of inactivity, the account may delete permanently. Therefore, it is important for AOL users to save attachments in AOL mail locally. In this write-up, we are disclosing manual as well as automated methods to download email attachments in AOL.
However, users generally prefer an automated method for the process. Because manual method has limitations like it allows saving a single email message at a time and automated method facilitates downloading and save bulk messages from AOL, in a single attempt. In further sections, we gave the step by step solution on how to download email attachments in AOL, user can opt any of the suitable methods according to the requirement.
Manual Solution to Save AOL Data in Local Drive
Users can save the AOL data locally using the manual method. For this, they only need to have AOL email client and account credentials. Step by step manual process to save emails from AOL in the local drive are as follows:
Step 1: Log in to your AOL Mail account using correct login credentials. Then, open the email which you want to save.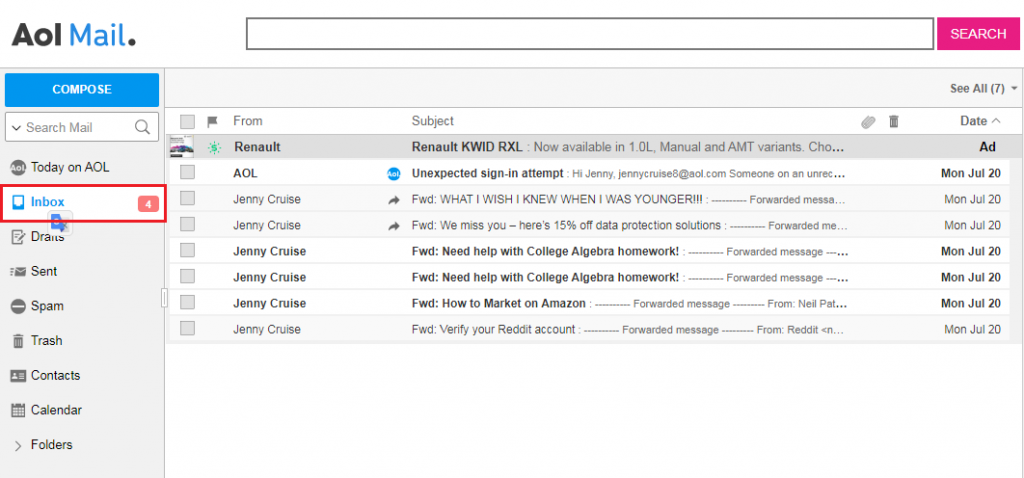 Step 2: After opening the email, click on "More". Now, select "Print Message" option from the list.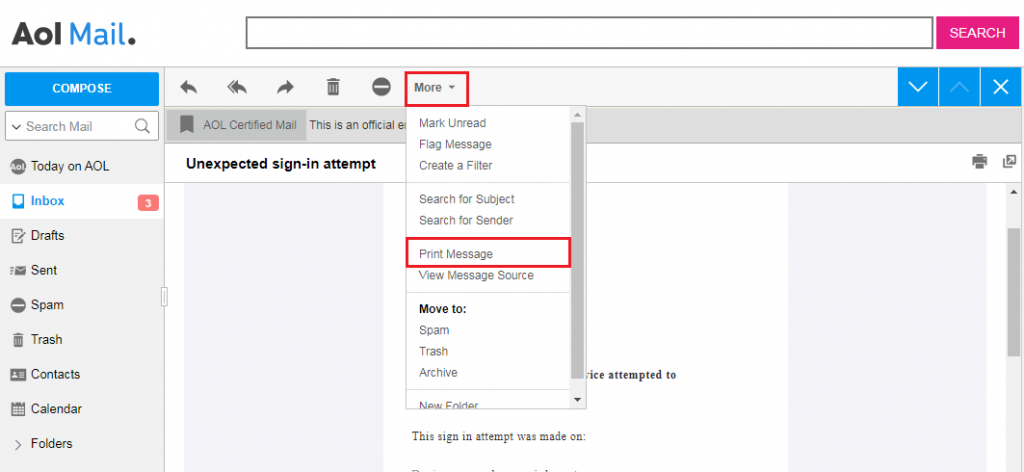 Step 3: Next screen will show the preview of message in PDF file format. Now, select the Destination "Save as PDF" and click on "Save".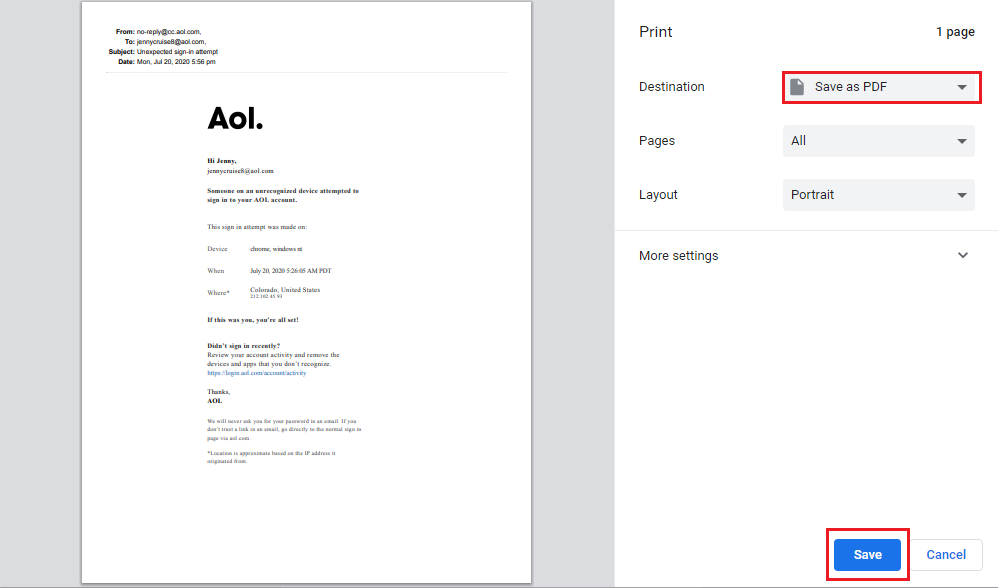 Step 4: After it, choose any of the desired folder to save the resultant file and click on "Save" button.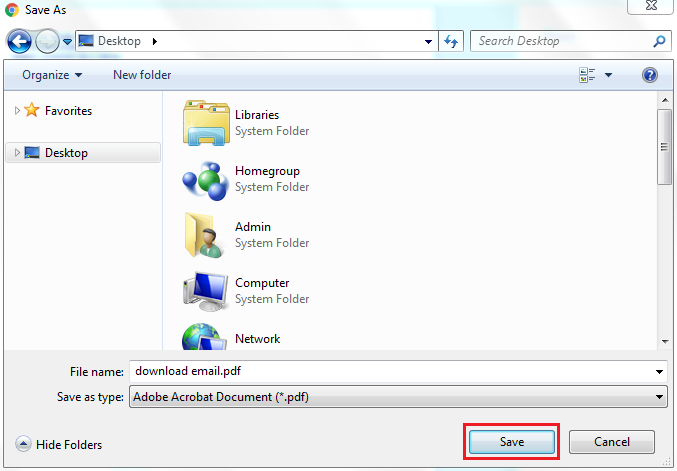 Users can save the email files in PDF format at any of the desired existing locations. But the manual process allows saving one email at one time. To save the multiple emails using manual method, users need to save email one by one this might be a time-consuming process. So to overcome such a problem, we also give an automated solution n how to download email attachments in AOL in the next section.
Automated Method to Save Attachments in AOL Mail
Use AOL Backup Tool to save or download data from AOL email client in a convenient manner and hassle-free manner. This tool is designed with a user-friendly interface that makes it easy to use and capable enough to save the bulk email in a single attempt.  It provides multiple file formats such as PST, MBOX, EML, and MSG so that users can download the entire email data with attachments in the desired file format.
Along with this, the tool also provides the demo version for free that allows saving only 100 items. To avail the full facility, users need to buy its licensed version within an affordable price range. It is available for both the systems i.e. Windows and Mac OS.
For Windows:

For Mac:

The AOL data backup tool is enough to secure with multiple layers of security. So, the tool has some pre-requisites that need to be followed by the user before using the application to save emails from AOL.
Application Pre-Requisites
User needs to Turn-Off 2 Step Verification or, use App Password to Sign-in on the tool.
Turn on the access for option "Allow Apps that use Less Secure Sign-in".
Select "Use Unified Inbox Style Option" for the smooth working of the option "Include Folder".
Step by Step Procedure on How to Download Email Attachments in AOL
This backup tool for AOL is quite simple to use and provides result in a few working steps, as follows:
Step 1: After installing the software, firstly provide the AOL mail account credentials.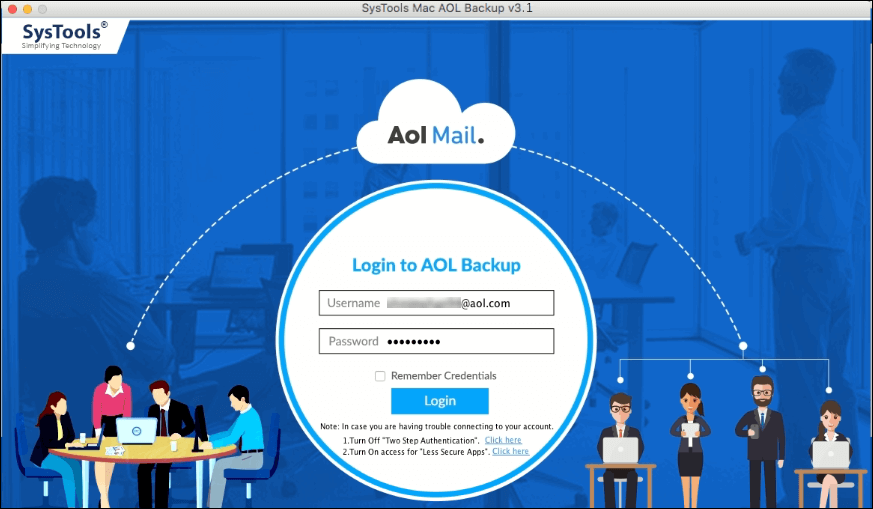 Step 2: Now, select the desired file format i.e. MSG. Then, user can proceed to "Apply Advanced Settings", and "Naming Convention" to manage the resultant files.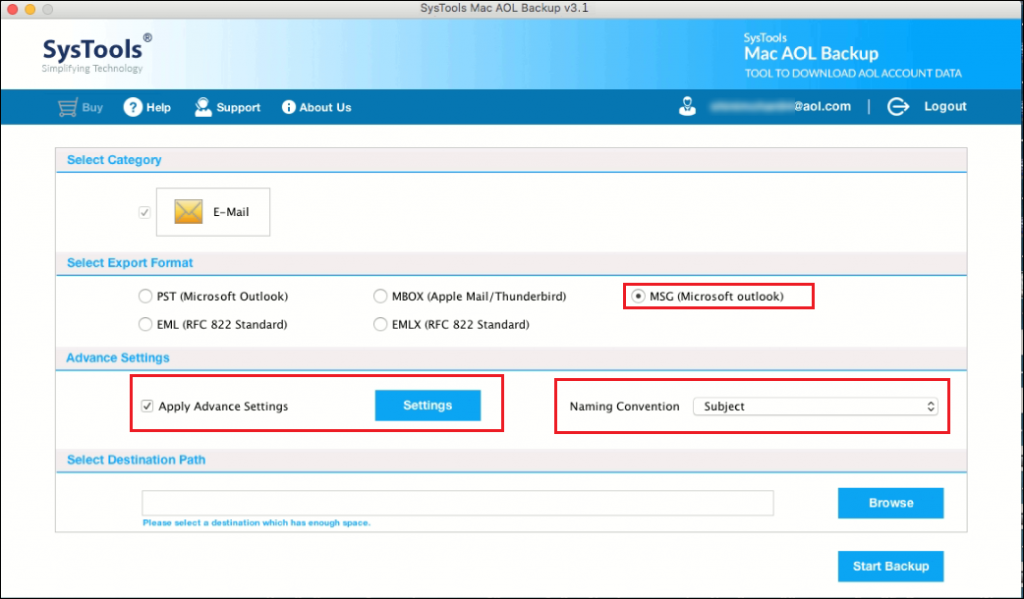 Step 3: Browse the desired location to save resultant files at any of the existing location. Then, click on "Start Backup" to save attachments in AOL mail.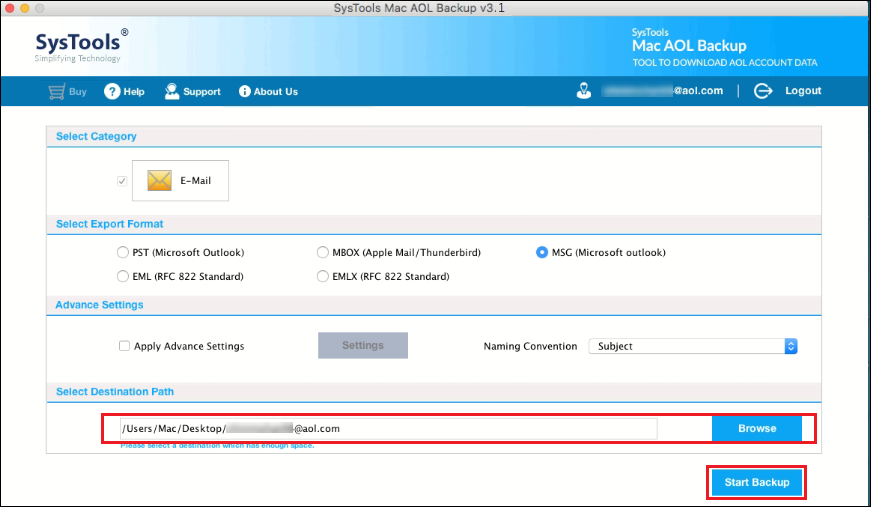 Step 4: Now, the process to download AOL data will start. Tool provides the facility to monitor real time process. During the process, screen will show all process details such as Export Report, Current Folder Name, and Selected Destination Path. Users can also Stop and Pause the process using available buttons.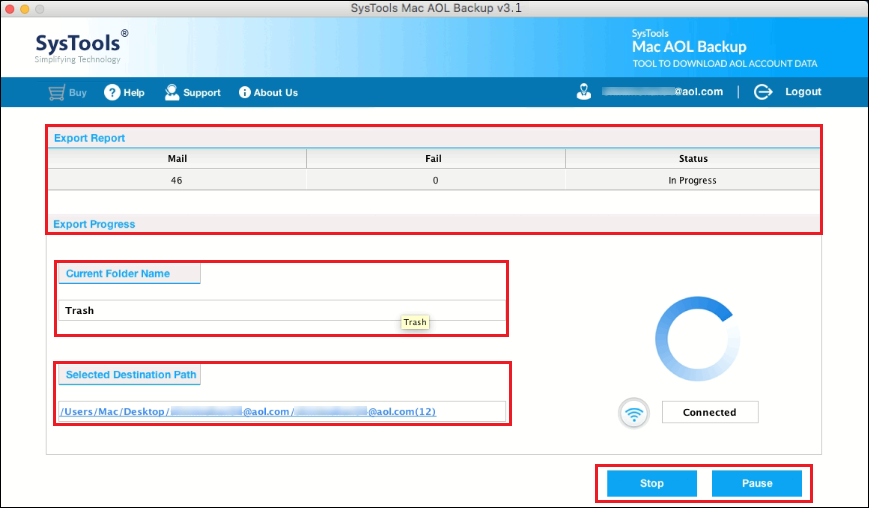 After following these simple steps, the user can found resultant files saved at the provided destination location. These files can be viewed using any of the compatible applications. For example, MSG email data can open and view in MS Outlook.
Conclusion
In this digital world, people are using emails to share data and files among the business organization as well as for personal use. As we mentioned above, AOL email data automatically deleted after 180 days of the inactivity in the account. For this, we suggested here manual as well as a professional method to download data from AOL Mail on how to download email attachments in AOL. We recommend you to use AOL backup tool for the quick and secure performance which provides hassle-free solution to save emails from AOL in a few simple steps.