How do I Import Foxmail to Outlook? – Get to Know Entire Procedure
Are you facing difficulties to access emails in Foxmail & want switch to Outlook?, or you have old Foxmail emails in local & need to access into Outlook? – it doesn't matter what is your query because query will vary in different scenarios. So we do not talk about why you want to convert Foxmail to PST. Here we will provide you a solution on "How to export Foxmail emails to Outlook importable format?"
Well, Outlook email client is only compatible with PST file format. So, you have to understand you can not import Foxmail directly in Outlook. But if you convert Foxmail data to PST, then you can import data into Outlook.
So the main challenge is that "How to convert Foxmail emails data to PST with entire data including attachments". To get to know the whole procedure you have to continue the reading.
Procedure to Import Foxmail to Outlook
This whole procedure divided into two segments –
1: Extract Email Data from Foxmail
Note – Follow this segment if you are currently using Foxmail.
2: Convert Foxmail Emails to PST
Segment 1: Extract Emails from Foxmail Email Client
Step 1: Open Foxmail & select all Emails (ctrl+A).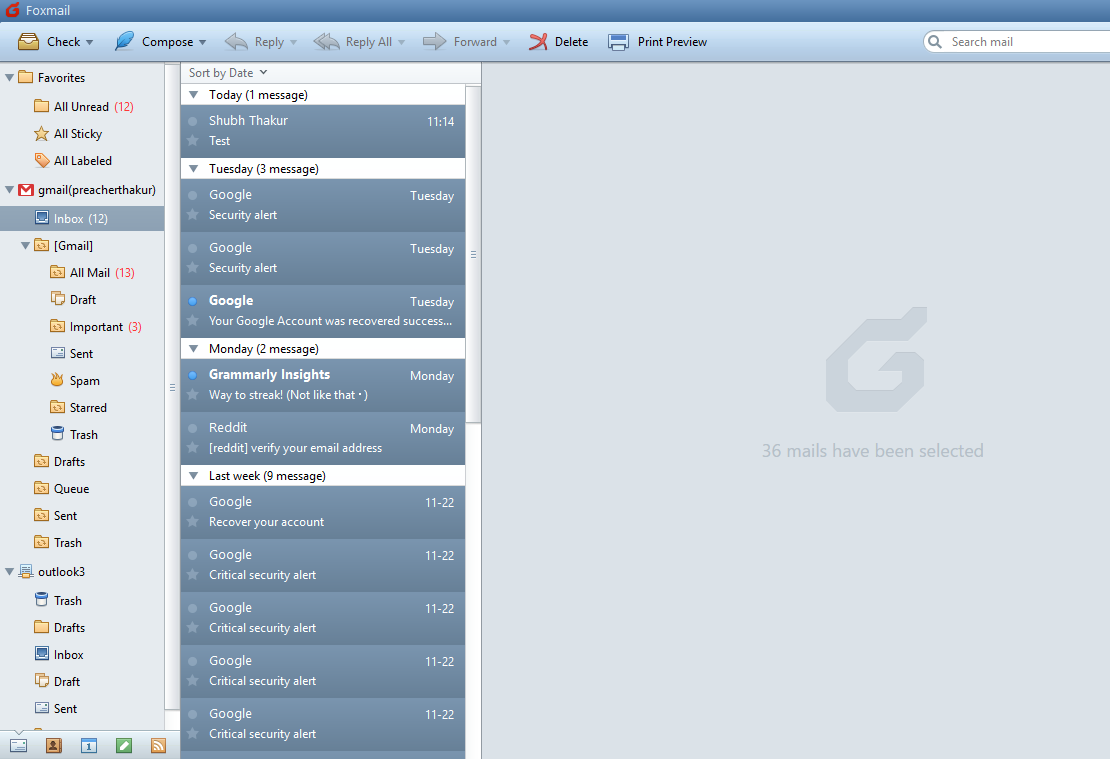 Step 2: Right Click & select the "Email Mails" option.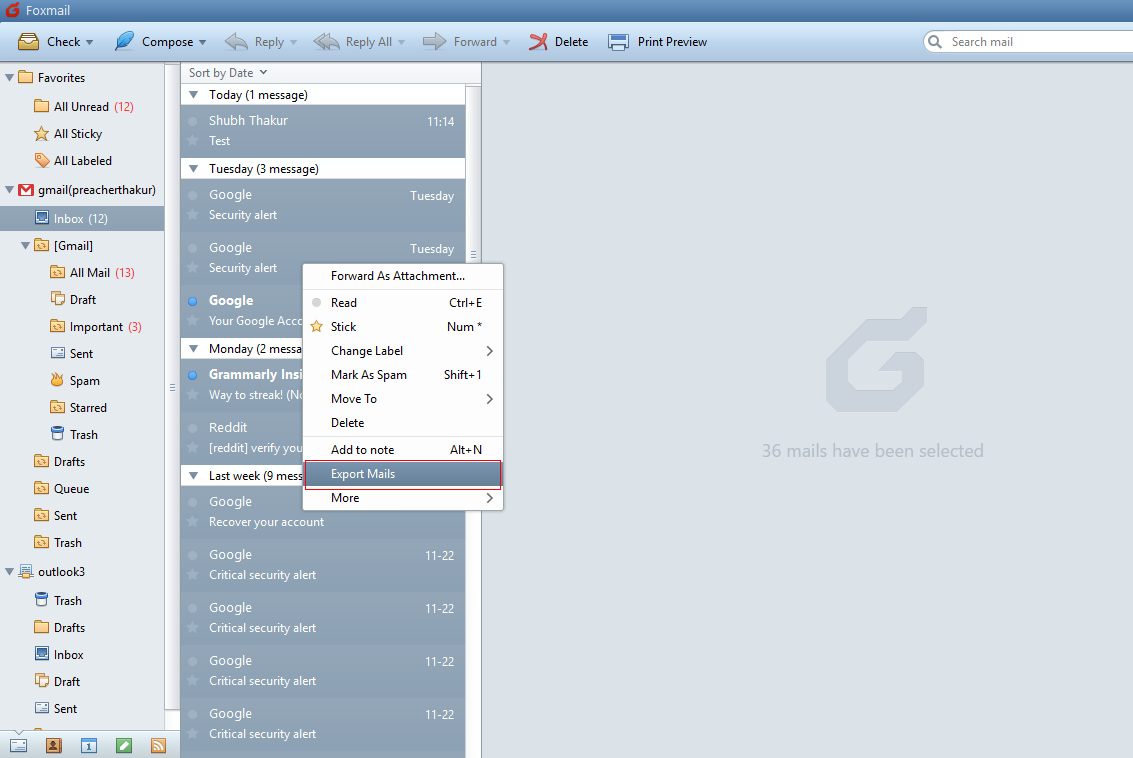 Step 3: Select location (where you want to save email data). Then, Click on "Ok".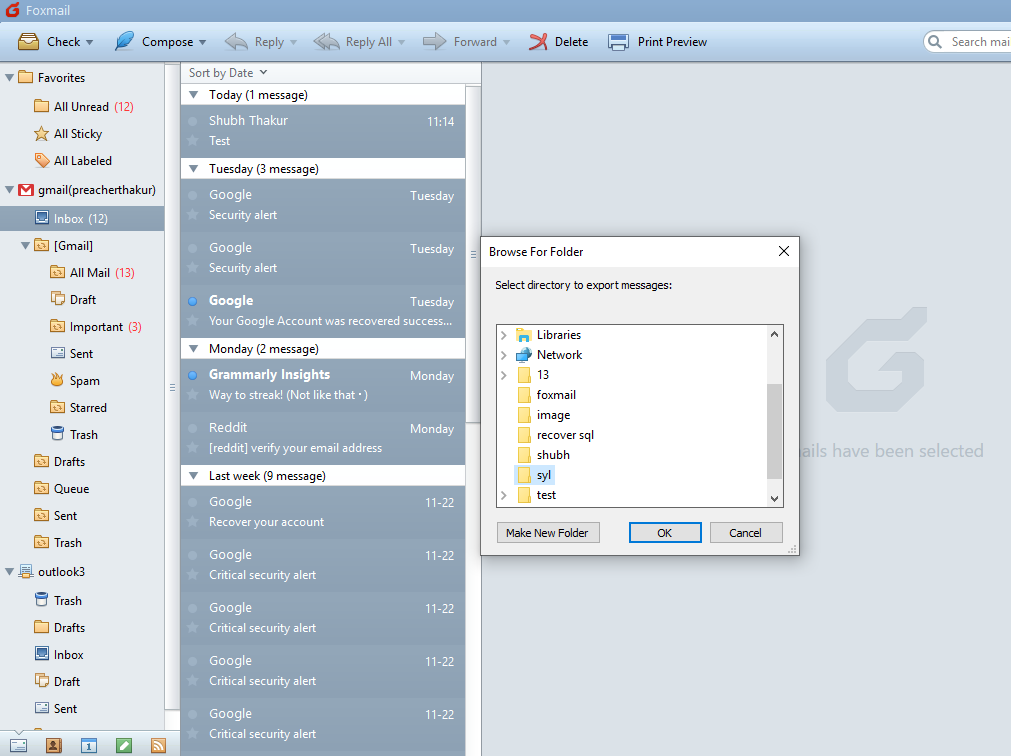 Step 4: Now, procedure start.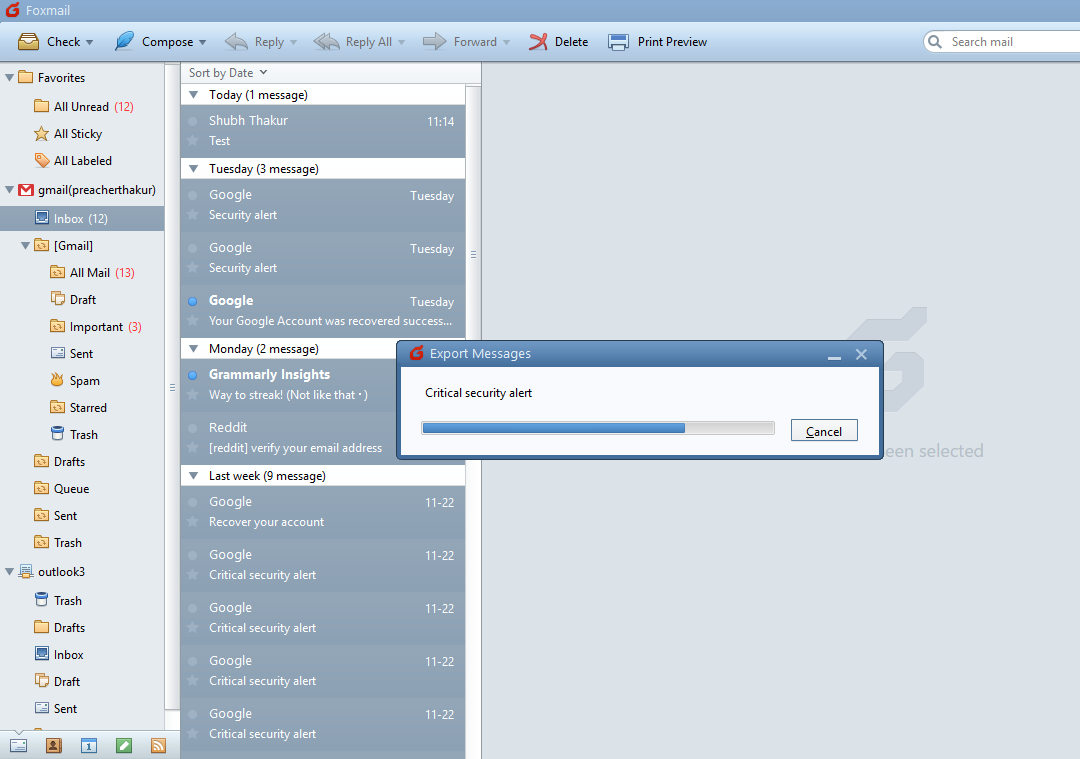 Step 5: Visit the location where you had saved emails.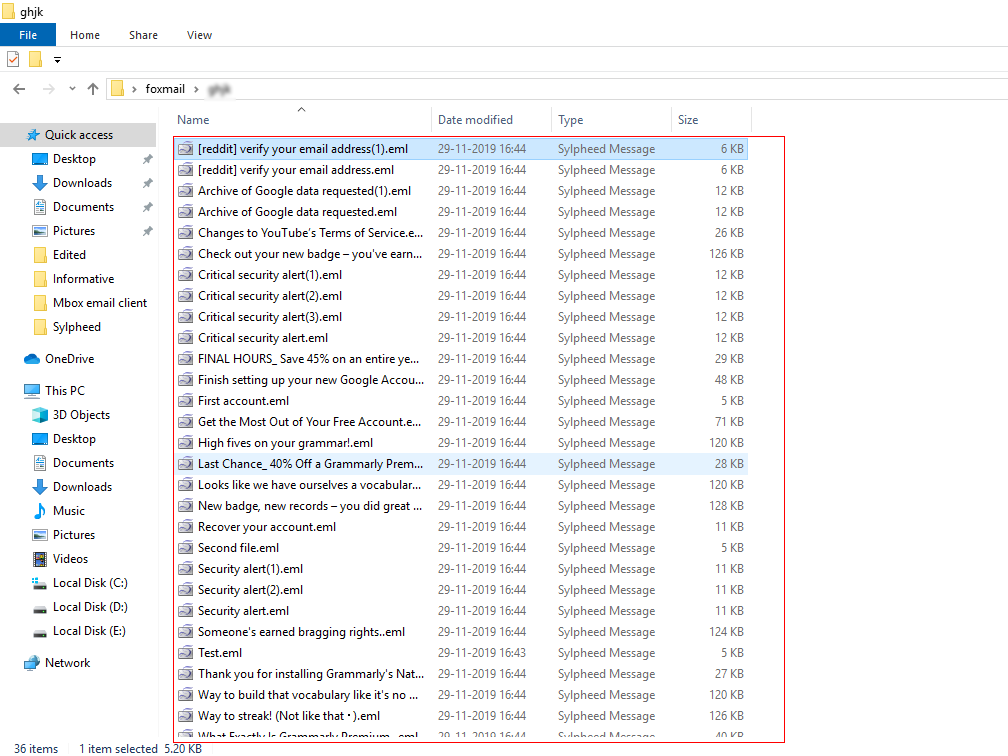 Now you can see all your emails separately saved in EML file extension.
We have to move on to the second segment to convert Foxmail to PST file format to import data into Outlook 2019, 2016, 2013, 2010, 2007, 2003.
Segment 2: Convert Foxmail Emails to PST File
Foxmail email client provides a facility to export emails, but these emails are saved in EML files. To import these these Foxmail emails into Outlook, you have to export into PST file.
We do not want to suggest any complicated procedure because it will take your time and you will not get accuracy in output data. Apart from this, you can face data loss or corruption issues. So We would like to suggest you an automated tool to convert EML to PST.
Download Software:

This software is a reliable & effective solution to export Foxmail to Outlook PST. Our software is tested & recommended by many users and experts. By using the tool you can convert all your Foxmail emails into a single PST file. It provides many features which help you in the conversion process.
Know How to Convert Foxmail emails to PST Using Software
Step 1: Open software & select Foxmail emails (which is stored on your system).
Step 2: Select destination location & other options according to the requirements.
Step3: After that click on the "Convert" button to start conversion process.
Step 4: Now, you can see the PST file from the destination location.
After getting the PST file, you just have to import this PST into Outlook email application.
Conclusion
Finally, you have successfully imported Foxmail emails into Outlook application. Initially, it looks like a complicated task, but, now it is quite simple as we know the right procedure to do this. The motto of this article is to aware users of, how to convert Foxmail to PST file format.