Outlook Gives Error 0x800ccc78 When Sending Email: How to Resolve this Error
Have you ever found yourself in a position when your Outlook suddenly stops working and you receive an error message that reads, "Outlook Gives Error 0x800ccc78 When Sending Email"? And you're stumped? Then don't panic; this is the most common type of Outlook error, and it has no effect on incoming Outlook messages. The problem primarily affects MS Outlook 2003, 2007, 2010, 2013, and 2016 editions.
This issue commonly occurs when the Outgoing server detail has been enter incorrectly. However, it has observed that when this problem occurs, most users restart their Outlook without thinking about the source.
What are the Possible Reasons of Outlook Gives Error 0x800ccc78 When Sending Email?
The most common cause of this issue is when anything unusual occurs during the authentication of emails.
The Internet Service Provider, or ISP, is responsible for sending and receiving data. The Internet Service Provider explains the port values so that networks can communicate with one another at the same time and send and receive data efficiently. For email transfer, Outlook's default port number is up to 25. So, when does the problem occur?
The answer is when their ISP blocks their port number and converts it to something else. When your ISP blocks port 25 but allows port 587, you'll get the Error 0x800ccc78 Outlook.
The other reason is that if "My Outgoing Server (SMTP) Requires Authentication" is deactivate, you must enable it; otherwise, you will not be able to send or receive emails over the network.
The two scenarios in which the Microsoft Outlook error 0x800cc78 occurs have been discuss. We must now discover several methods for resolving them.
Manual Techniques for Outlook Gives Error 0x800ccc78 When Sending Email
Allow the SMTP Option to be Use
It's more likely that the option "My outgoing server (SMTP) requires authentication" is disable. This option can enabled by following the steps outlined below:
To begin, open Microsoft Outlook and select Tools, then "Account Settings."
Note: Account Settings option can sometimes found inside the File menu bar.
The Account Settings window will appear; tap on the Email option in that window.
Now that the Add New Email Account window has shown on your computer, tap on More-Settings.
Then, on the 'Internet E-mail Settings' screen, select "My outgoing server (SMTP) requires authentication" and "Use the same settings as my incoming mail server" from the checkboxes.
Press the OK button.
Finally, restart your Outlook application and try sending your email again.
You can Change your Port Number to 587 if you Want
Another explanation for "Outlook Gives Error 0x800ccc78 When Sending Email" is that your ISP may have changed your Port number; thus, you must change it by following these steps:
To begin, launch the Outlook application. Select Account Settings from the Tools menu.
Then, in the Account Settings page, tap on Change.
On the Add New Email Account page, tap More Settings, then the Advanced tab.
Here you will see the IMAP and SMTP port numbers; now you can set the port number 587 for Outgoing Server (SMTP) and click OK.
After that, tap Next, and then Finish.
If the above defined manual techniques are unable to resolve your problems, there may be an issue with your Outlook Mailbox File (PST). You can use ScanPST.exe to check and resolve the file.  Alternatively, use an expert solution to reslove more advanced PST issues like corruption.
Expert Solution to Fix Corrupt PST
DataHelp Outlook PST Repair is a premier repair software that can recover emails, contacts, tasks, notes, journals, and other Outlook features from severely damaged PST files. If you don't know where your PST file is, you can use the software's search feature to find it. When the scanning is complete, it displays a message on the screen with the amount of emails, folders, contacts, and other items recovered from the repaired PST file.
Steps for the Expert Solution Tool
1. To repair a corrupt PST file, download PST Repair Tool. Click the Add File button to add a file.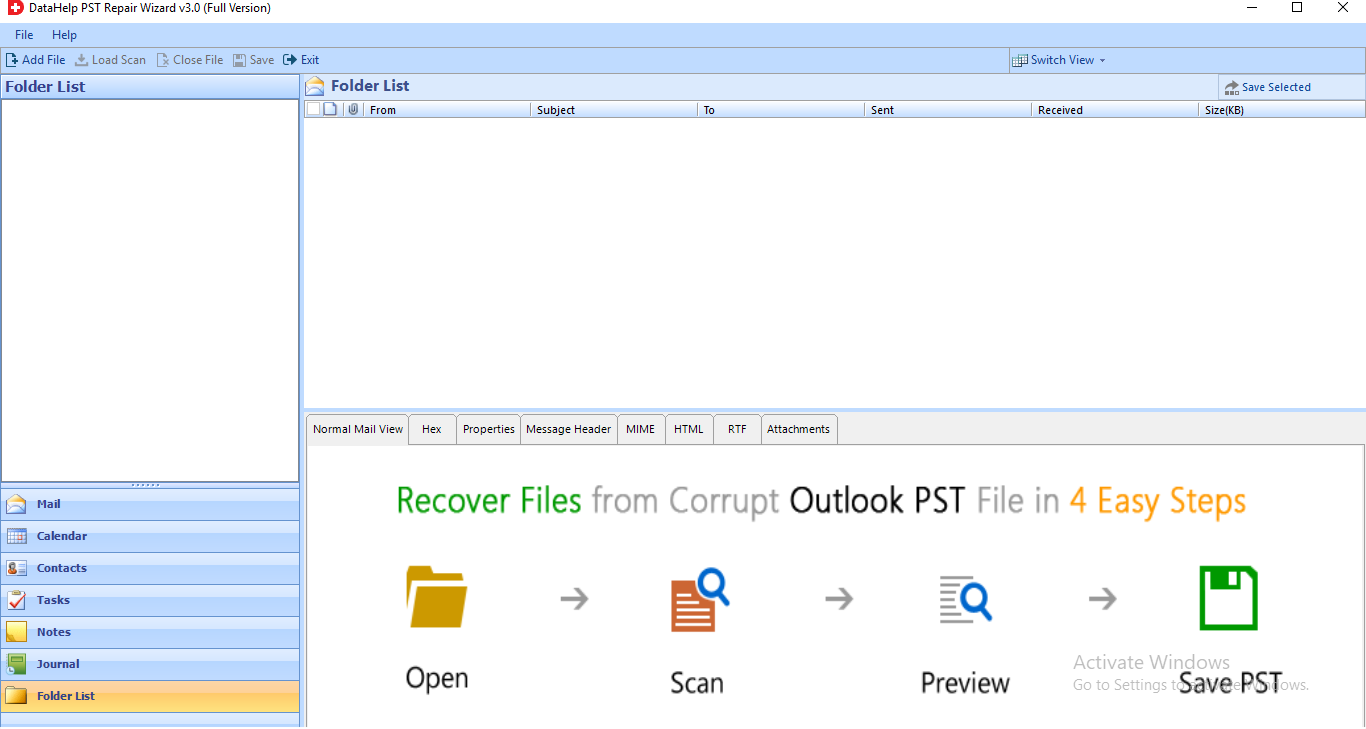 2. For PST selection, the application includes a Select File/Search File option.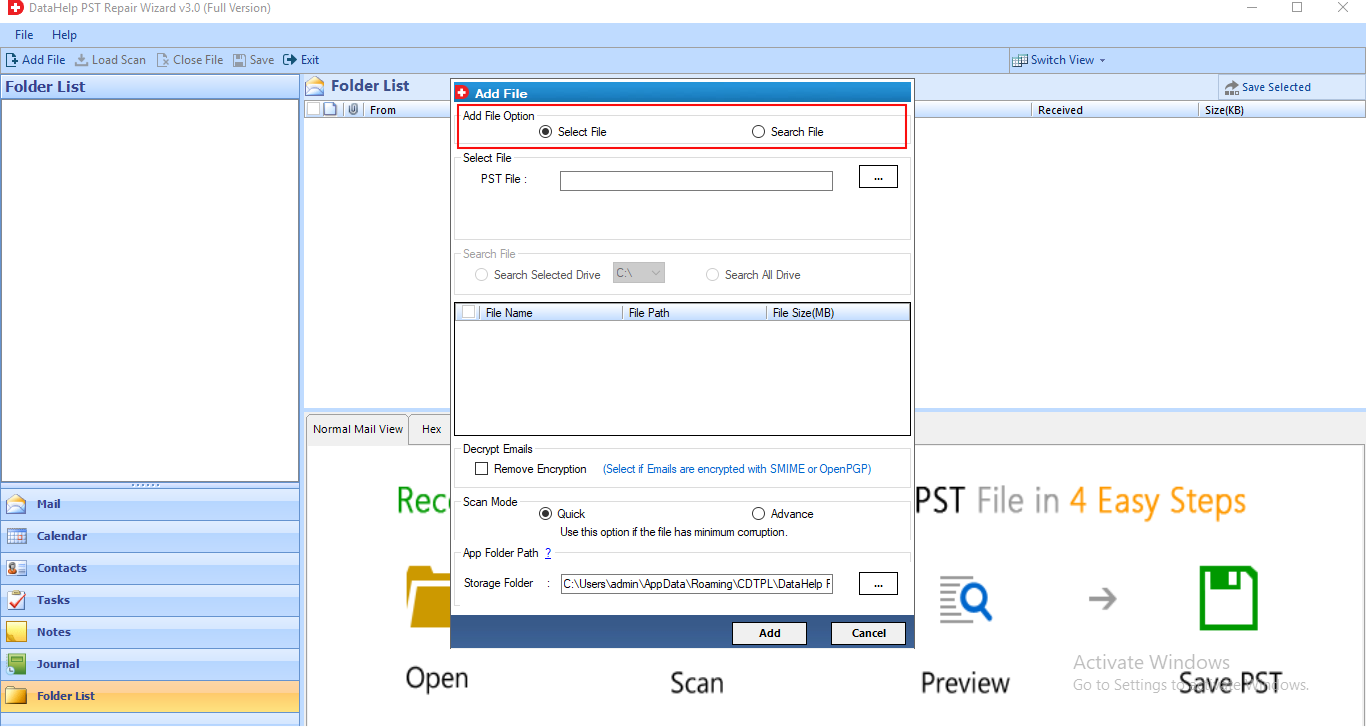 3. The program offers two scanning modes to fix PST corruption and recover deleted content from PST files: Quick Scan and Advanced Scan.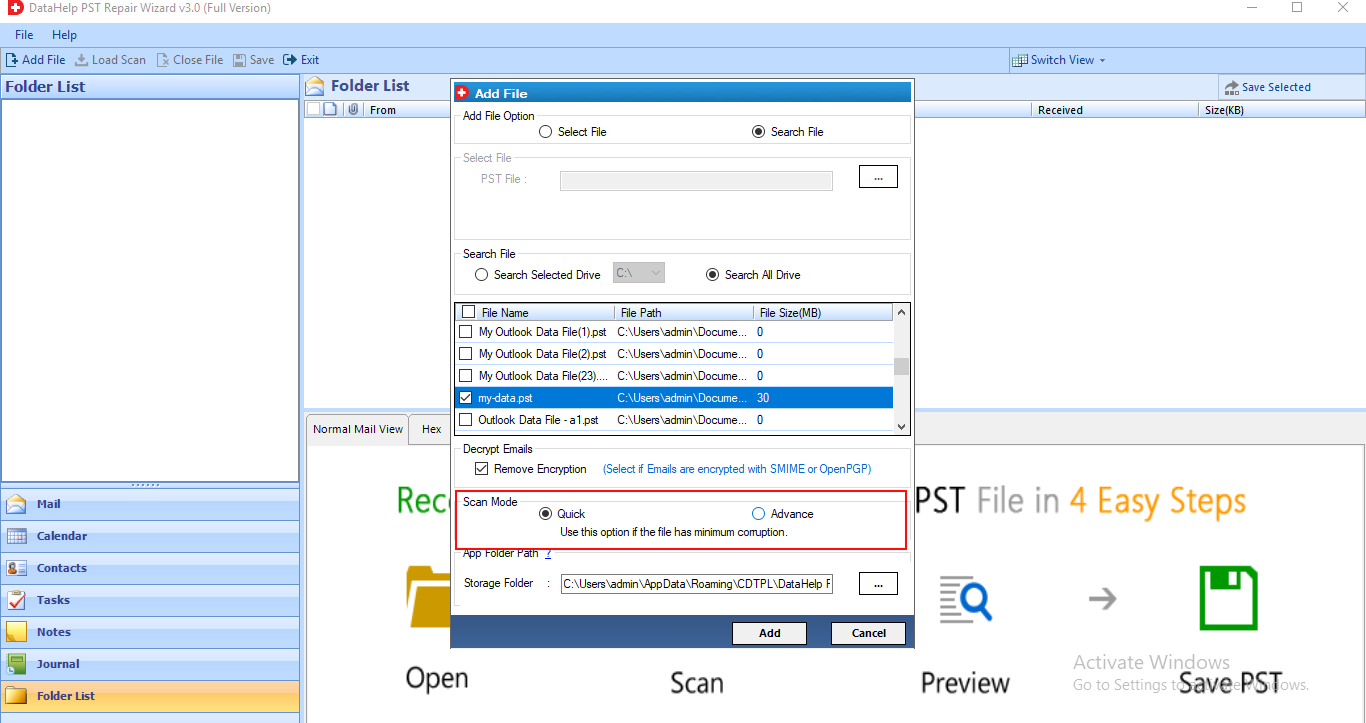 4. The scanning procedure will now begin. The tool also has a Save Scan option for future use; select Yes to save the scan.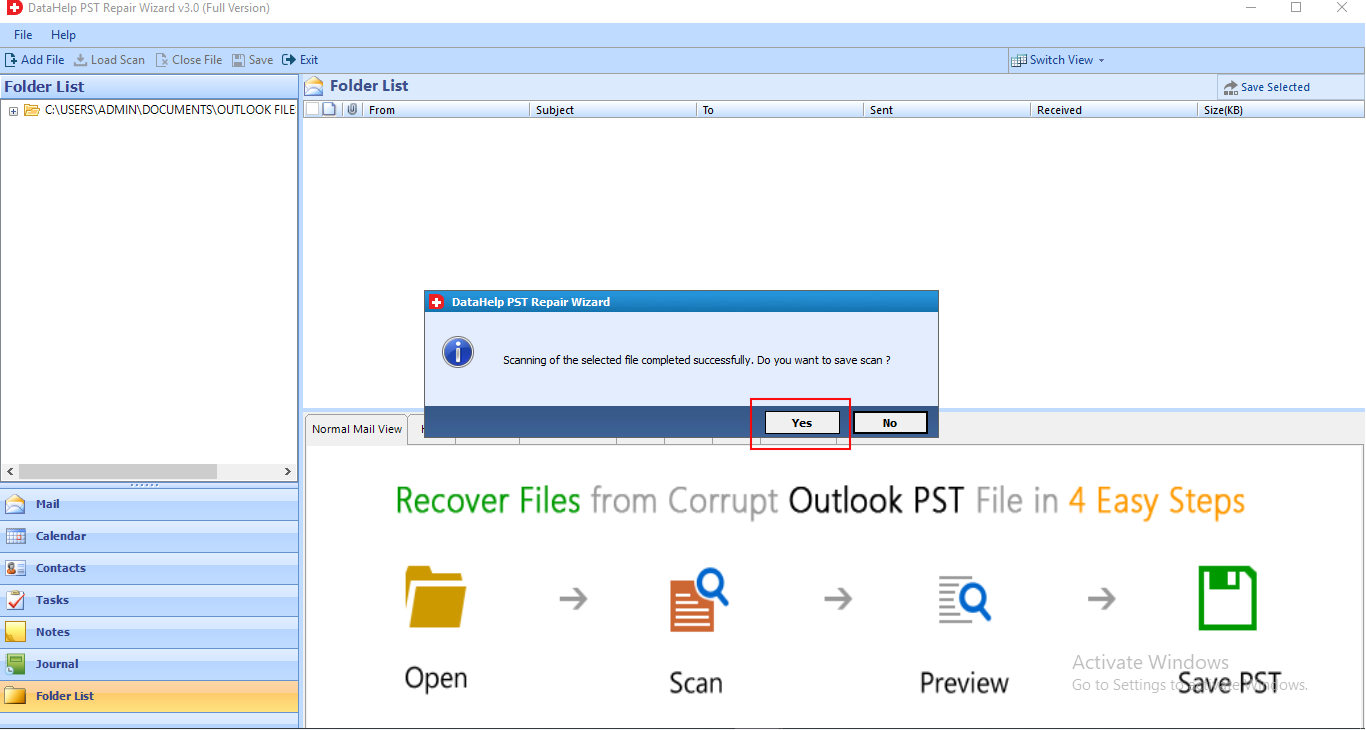 5. Now, the software can recover deleted PST items and fix data corruption in Outlook PST files.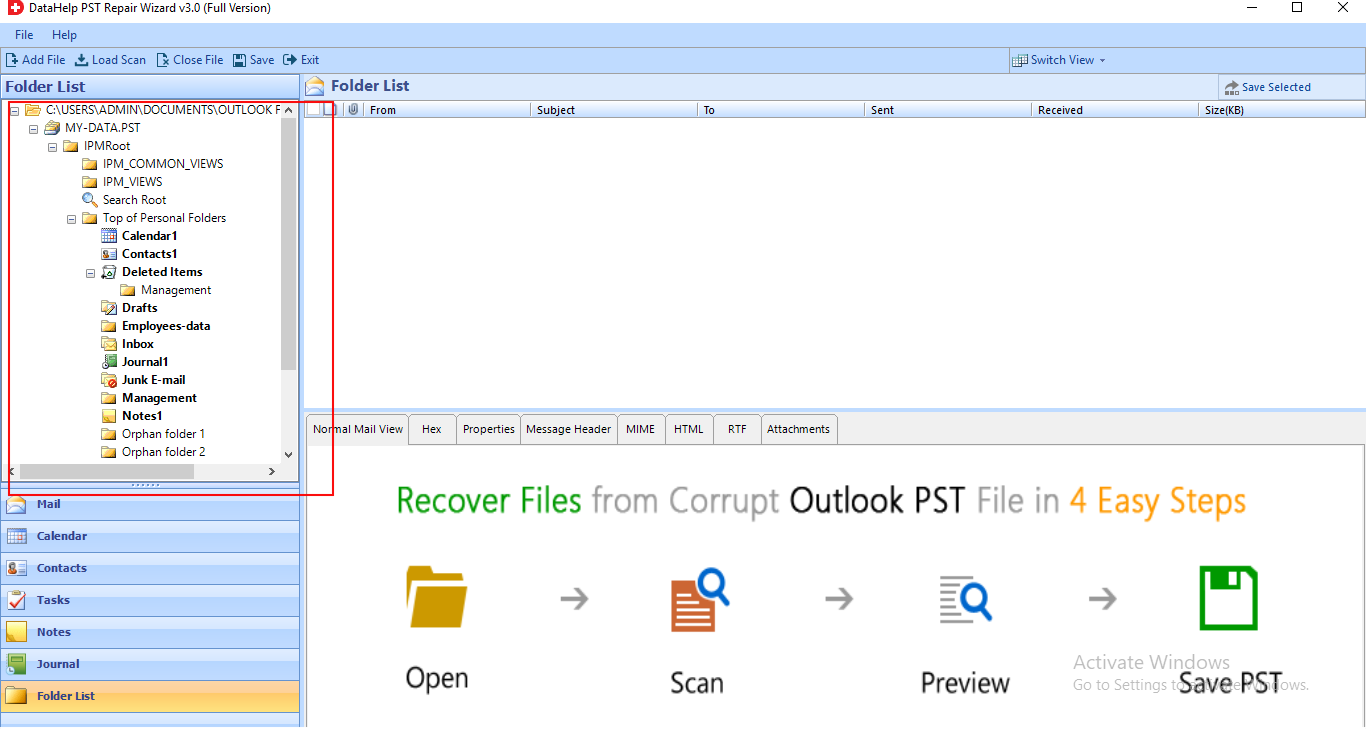 6. You must preserve the data after recovering the whole PST file. For this, Software offers a variety of formats in which to save PST data that are correct. Data can be save in PST, PDF, MSG, EML, HTML, and Office 365 formats.
Note: You can export your data to PST, PDF, MSG, EML, HTML, and Office 365, among other formats. I've picked the PST option for the demonstration.
Select PST file to save data in PST format.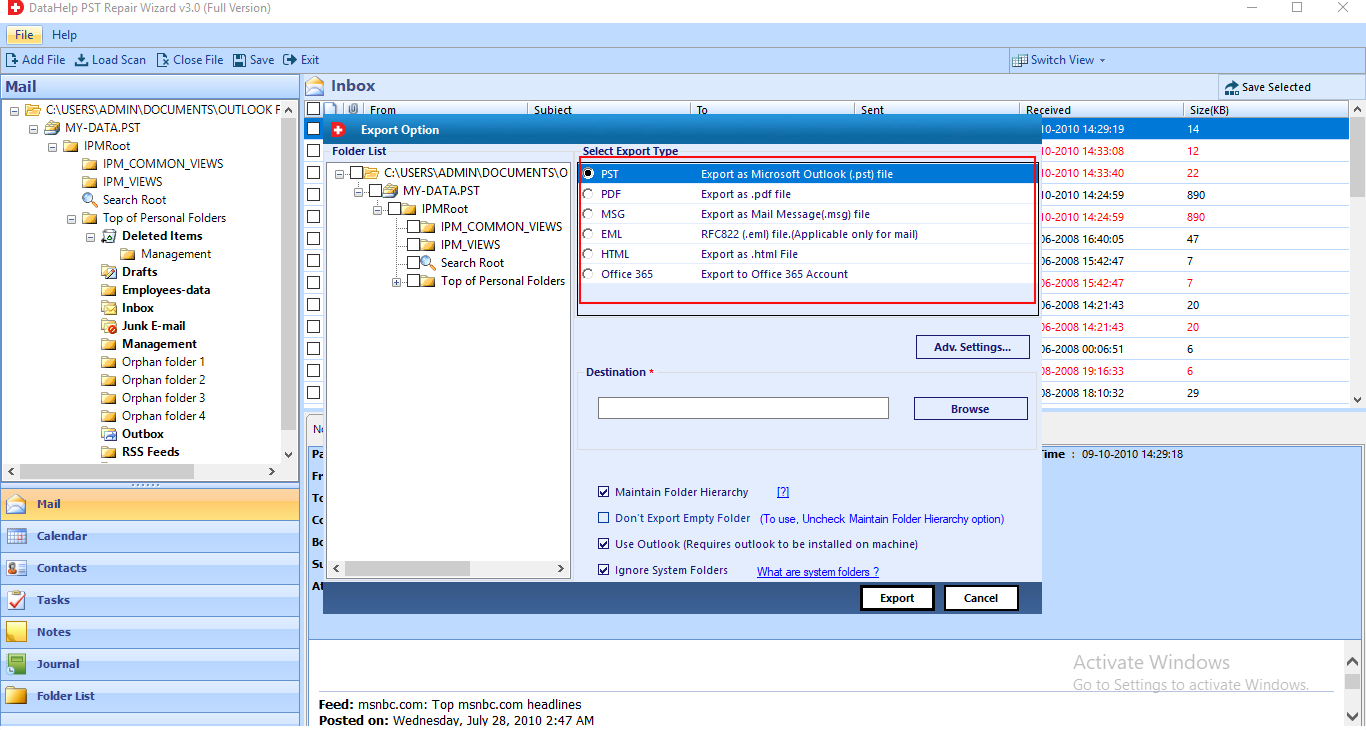 7. To customize the output PST file, go to Advanced Settings.
8. The setting provide many different option: Split PST, Date Filter Option, Categories.
After you've made your selections, click the Save button.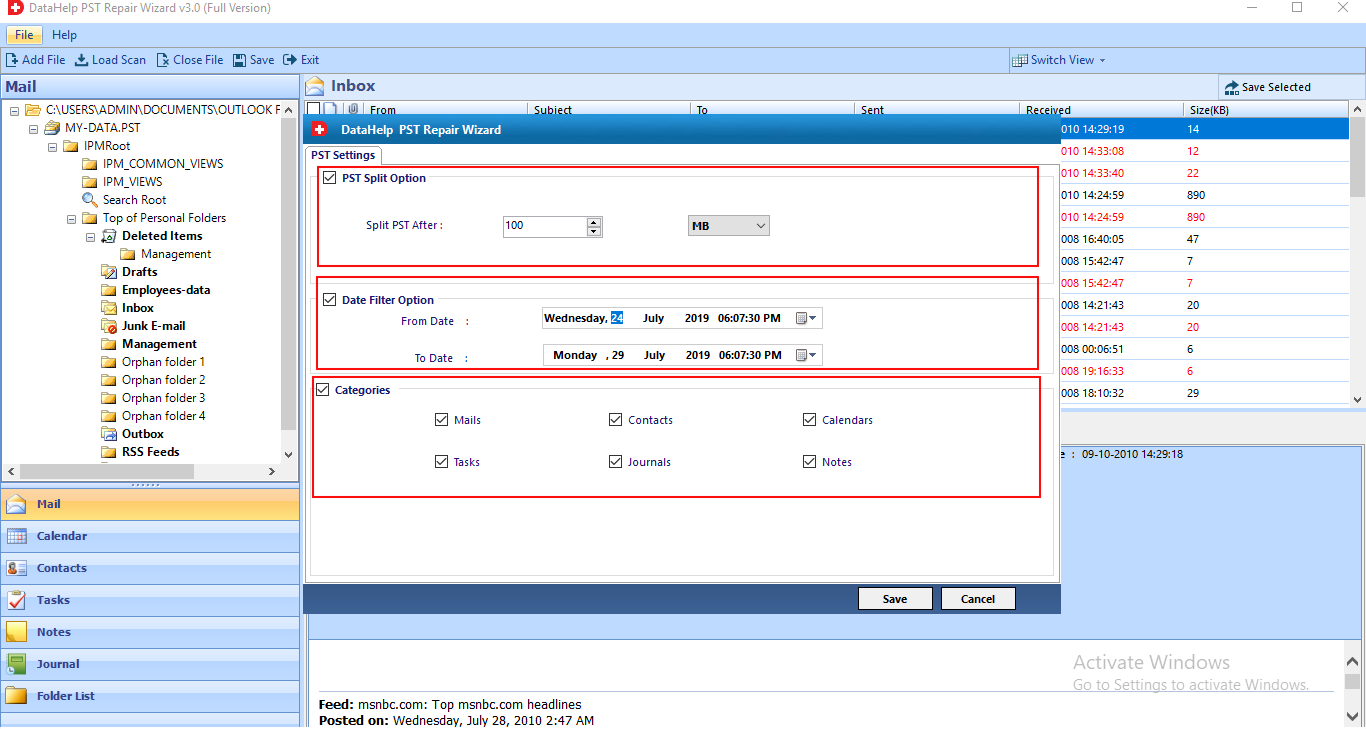 9. Click the "Browse" button on the previous menu to select a target folder for the resulting file/s.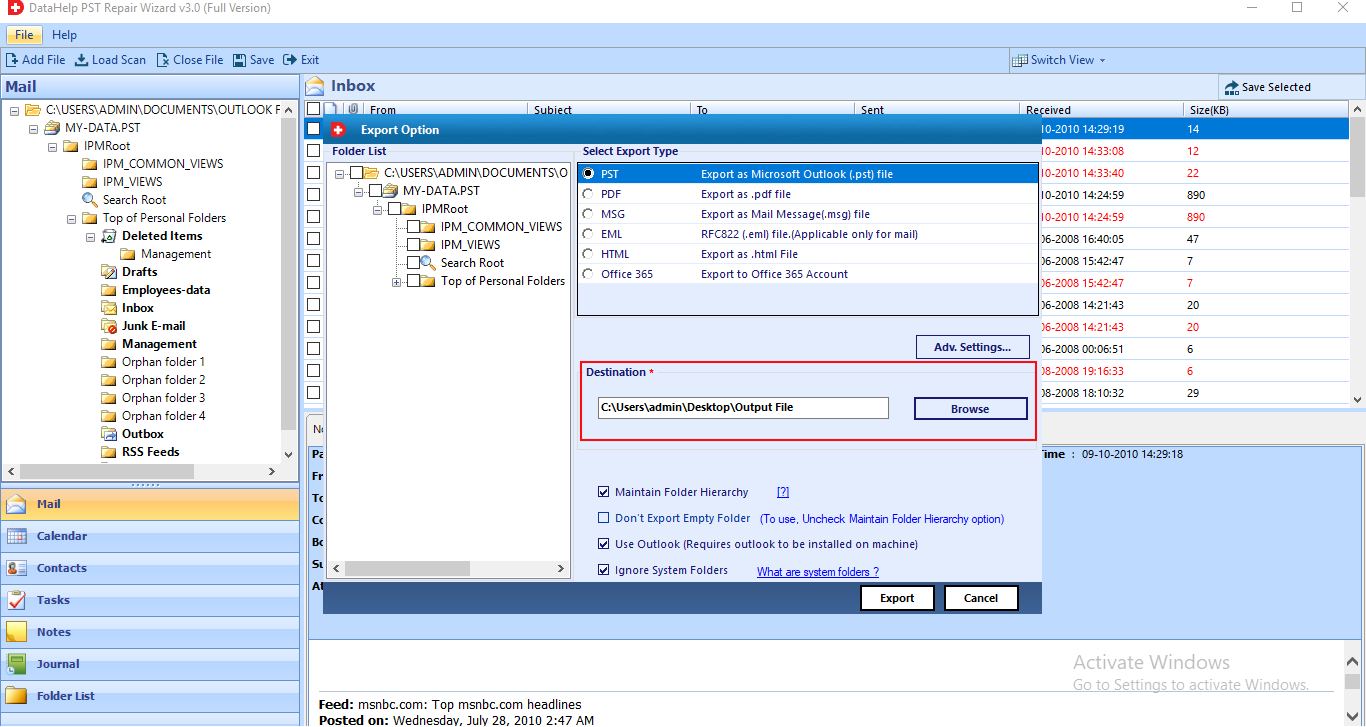 10. To save the previewed objects in PST format, click the "Export" option.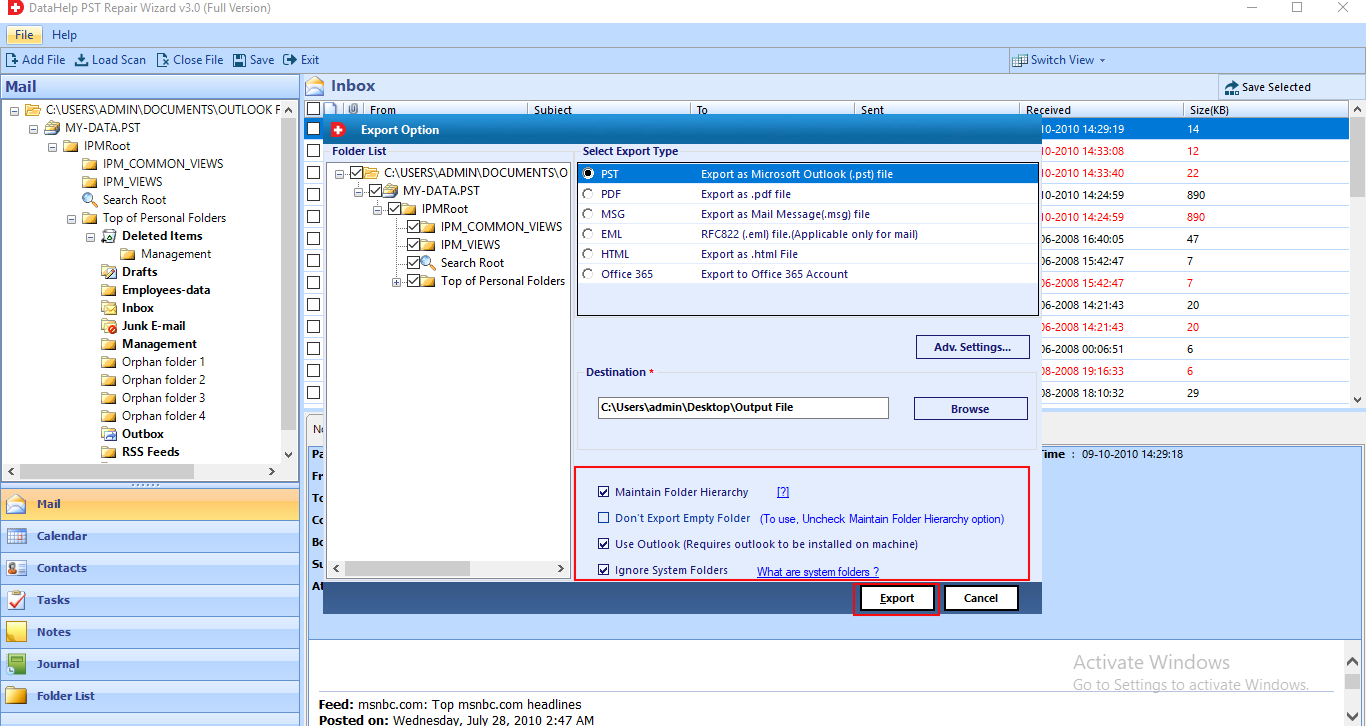 11. When the export process finishes, the following notice will appear. Select "OK" button.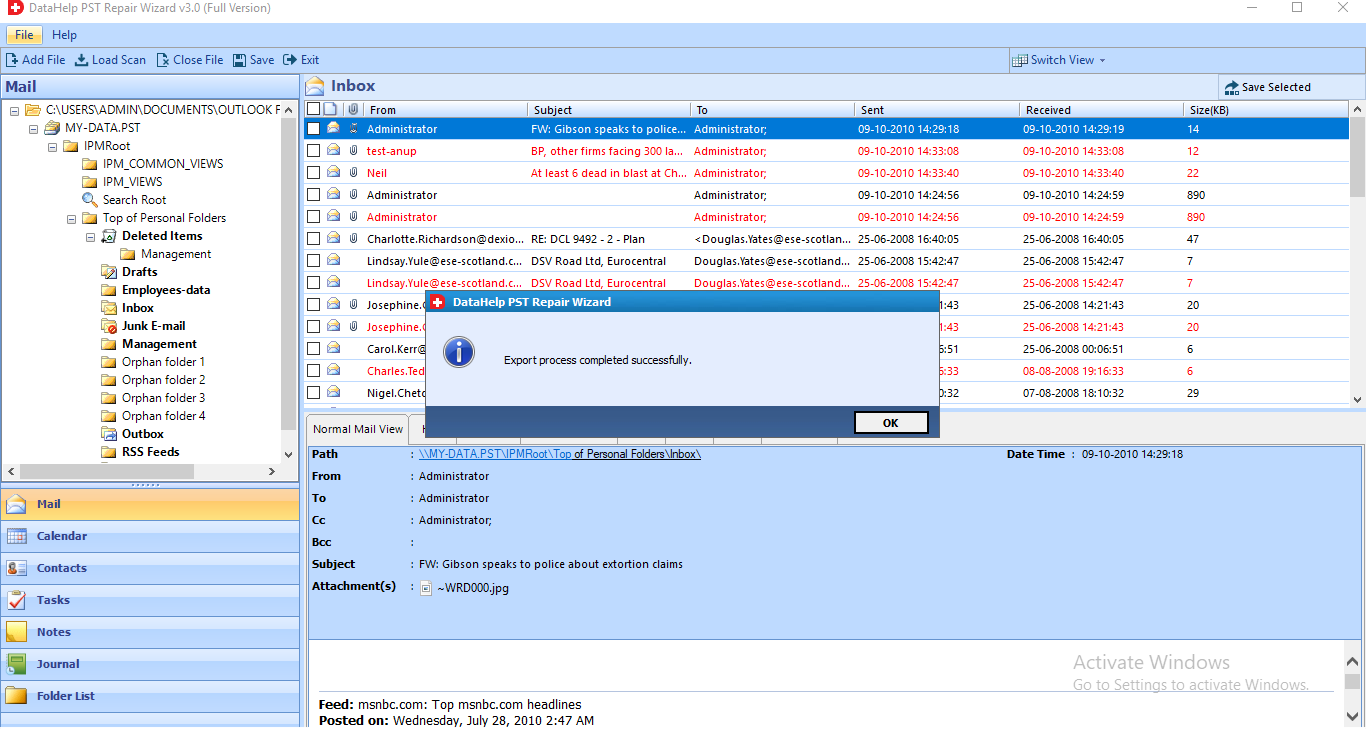 Conclusion
One of the most common errors people encounter when sending emails in Outlook is "Outlook Gives Error 0x800ccc78 When Sending Email." It's simple to solve if you figure out what's causing the problem. The blog examines the numerous causes of Microsoft outlook error 0x800cc78 as well as various solutions for fixing this error.