How to Recover Deleted Attachment From Outlook?
When most Outlook users delete an email attachment, they believe that recover deleted attachment from Outlook will never happen or their data is gone forever. However, whether the attachment is a document, an image, or an audio file, it is save in a temporary area when included in an email. As a result, users can find and open the temporary Outlook folder in order to recover their message attachments.
Before proceeding on the topic that how to retrieve a deleted attachment from Outlook, let's have some quick introduction.
Microsoft Outlook is one of the most well-known email applications in the world, as everyone knows. Generally speaking, it performs admirably. However, it can sometimes end in a blaze. Due to application faults, Outlook emails attachments are sometimes erased automatically.
In this instance, the majority of consumers believe that how to recover lost attachments in Outlook and believe that attachment is permanently wiped together with Outlook emails. However, only a few individuals are aware that Outlook keeps all attachments in a subdirectory called Temporary Internet Files. A crucial document, a photograph, or an audio file can all be include as attachments. So, if you're looking for a way to recover deleted attachment in Outlook, you've come to the right place.
Note: Never open a word document attachment directly from Outlook. Always save Outlook attachments to your hard disc before opening them.
How to Recover Deleted Attachment From Outlook by Manual Approaches
There are several methods for recovering deleted or lost attachments in the Outlook application. Some of them are covered in this section. You can restore Outlook email attachments by using the solutions listed below.
1. Using Temporary Files Folder in Outlook
Users can use the OLK folder to retrieve deleted attachment Outlook. To recover a deleted email attachment in Outlook, follow the steps listed below in order.
The OLK folder is hide by default in Windows. Go to the Windows Start button to make it visible. Then, in the search bar, type in 'Folder Options.'
A File Explorer Options wizard will show on the screen as soon as you press Enter. After that, go to the View tab and look for the Hidden Files and Folders option.
Then, next to Show hidden files, folders, and drives, choose the Radio button. After that, click Apply and then shut the window.
To open the OLK directory, go to the default location listed below.
'C:\Users\ system user name\AppData\Local\Microsoft\Windows\Temporary Internet Files\xyz.Outlook\8OVAOD6F'
This folder contains the deleted email attachment. Choose the file you want to import and paste it into the appropriate location on your computer.
2. Using Regedit.exe Utility
Follow the steps below carefully for how to find lost attachments in Outlook using the regedit.exe tool without generating any errors.
Go to the Start button >> Run >> to begin the procedure. Click the OK button after typing Regedit.
Then a window appears; locate the appropriate registry and follow the path:
My Computer > HKEY_CURRENT USER > Software > Microsoft > Office > 12.0 > Outlook > Security
Once one or more items have displayed, copy the location of the "Outlook Secure Temp Folder."
Finally, all deleted and lost attachments will found. Copy and save these files to the correct location on your computer.
Auto-Generated Tool for Recover Deleted Attachment From Outlook
If both manual methods fail to recover deleted or lost Outlook email attachments, the best option is to employ a dependable third-party recovery application to recover deleted attachment Outlook 2010, 2016 and other versions. In such a case, the Professional DataHelp Outlook PST Repair Tool is a reliable piece of software that is design to provide a more convenient solution, and it is also one of the top Outlook Repair tools.
The application can automatically search the temporary Outlook folder and display all of the attachments that have been saving there. It can quickly recover hard-deleted emails from Outlook 2016, 2013, 2010, 2007, and earlier versions.
Steps for the software:
1. Download and install this software, then click the Add Files option to fix the corrupted file.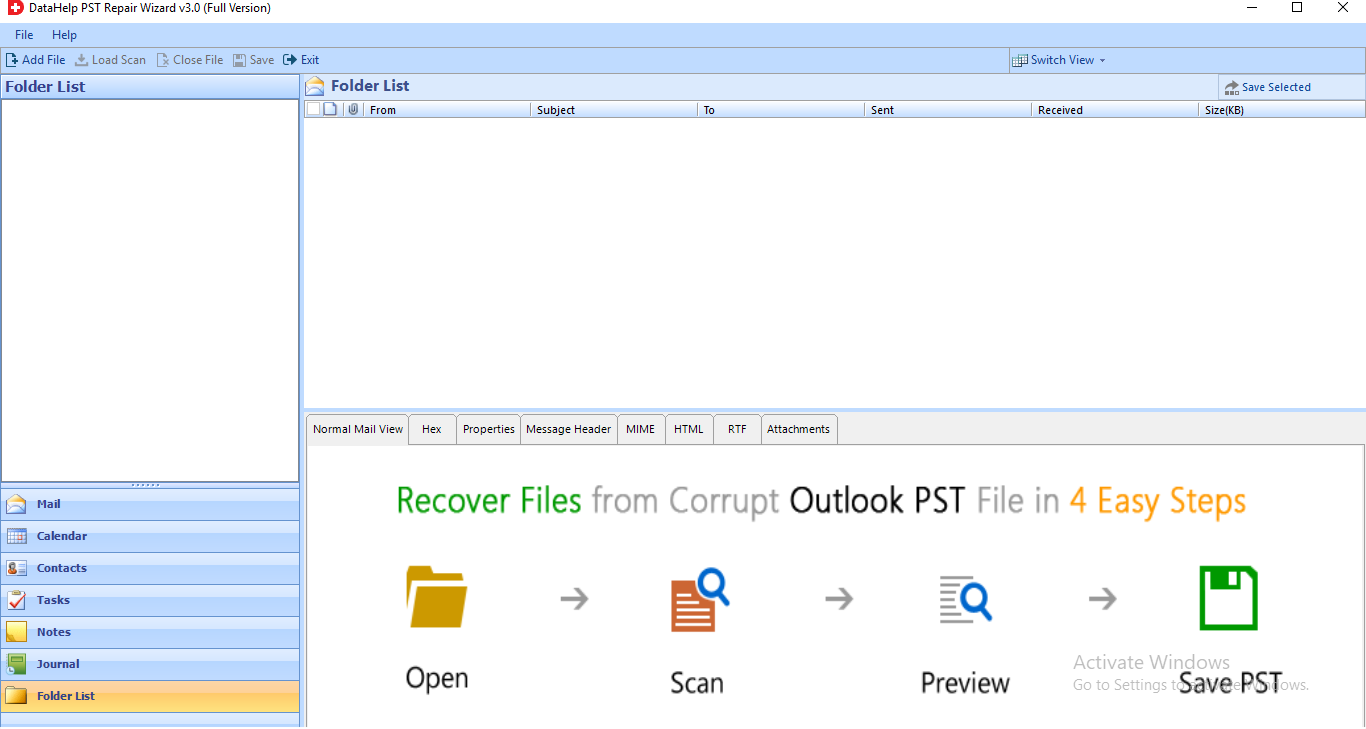 2. The application has a Select File/Search File option for PST selection.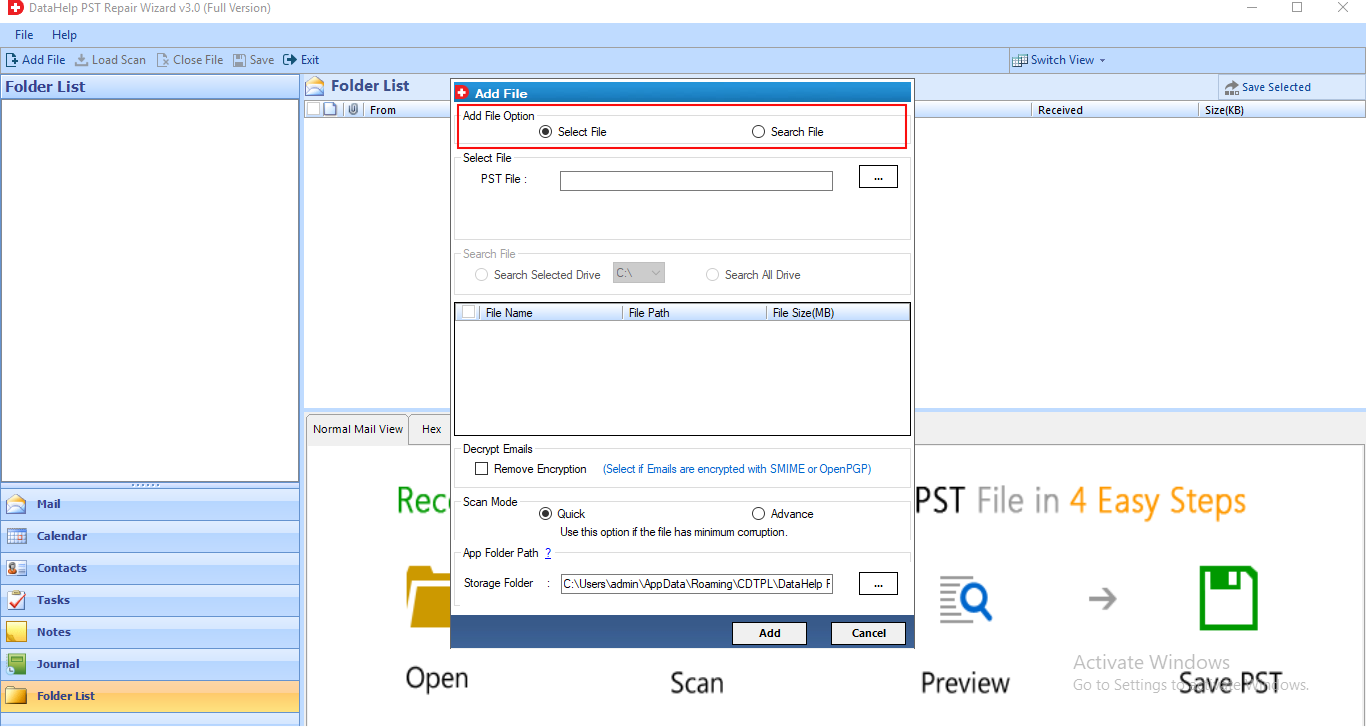 3. In a Preview window, you may see the browsing data from the selected file.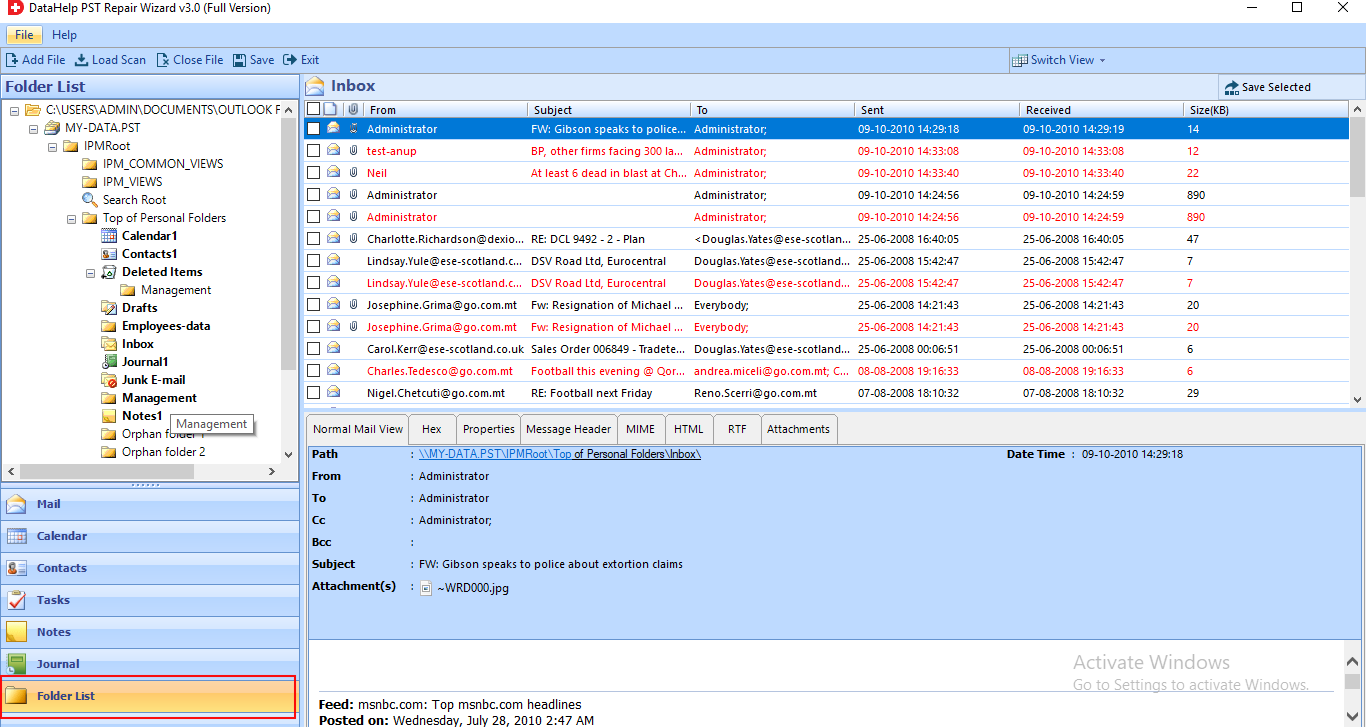 4. Next, go to the destination directory and Browse for the exported file.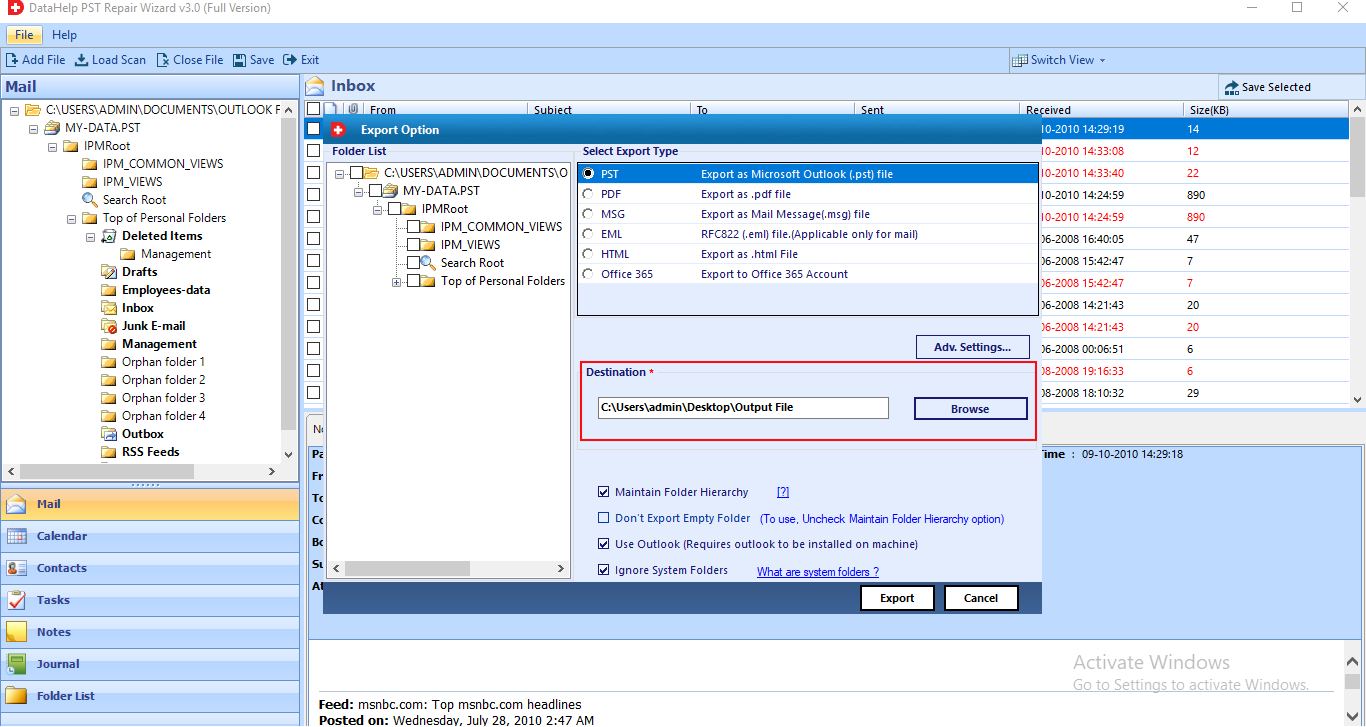 5. Once the export has completed successfully, you will be notify.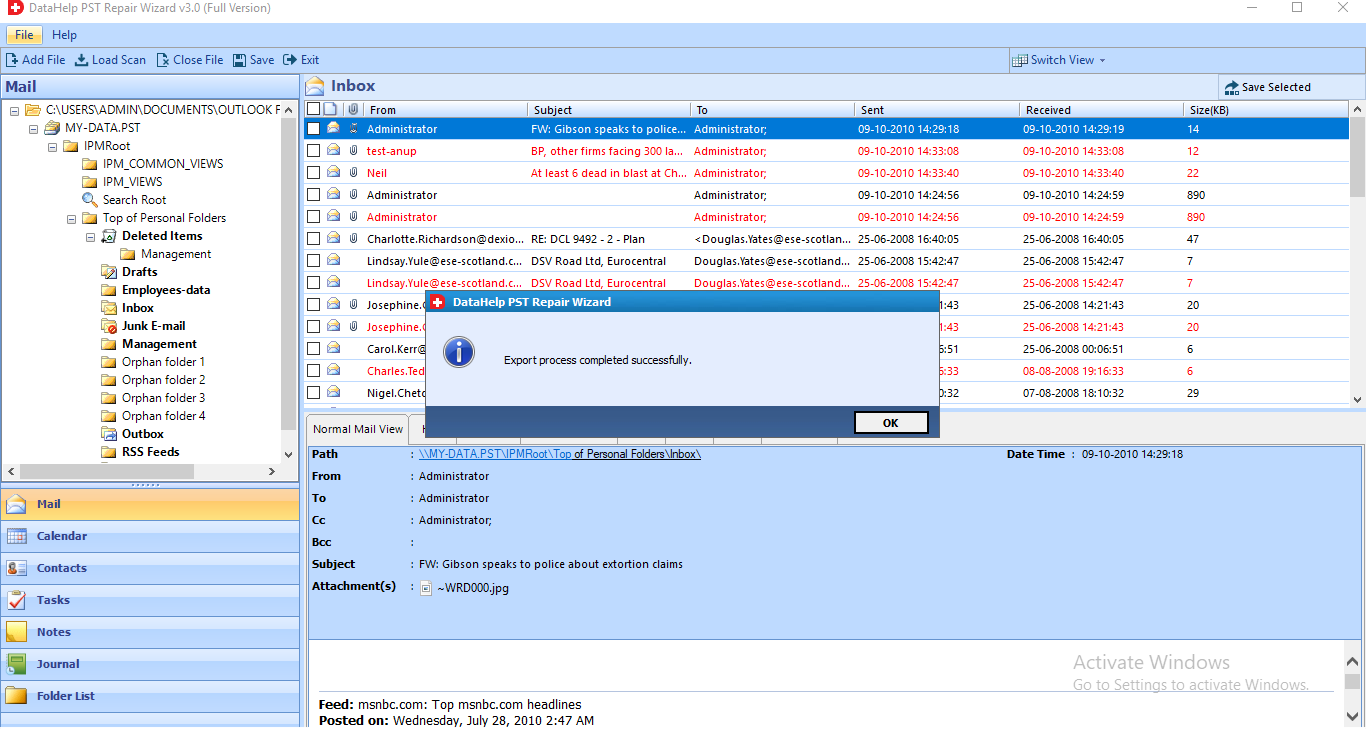 Wrapping Up for Recover Deleted Attachment From Outlook
We described when Outlook emails and attachments are erase, and then attachments are save in a temporary file in the previous article. As a result, we've also discussed how to find missing attachments in Outlook. When manual approaches fail to produce good results, simple and effective Outlook PST Repair software can be apply to recover email attachments.