How to Import & Export MBOX File using ImportExportTools in Mozilla Thunderbird

Mozilla Thunderbird allows the users to import / export emails but there is no provision available to import & export MBOX files to Thunderbird. What to do in a situation when the user wants to import MBOX files to Mozilla Thunderbird or wishes to export MBOX files from Thunderbird.
Here we have discussed a complete solution on how to solve this problem, in just a few steps.
Mozilla has provided an Add-on for Mozilla Thunderbird known as ImportExportTools which enables the users to import / export MBOX files to/from Mozilla Thunderbird. To download this extension, follow the steps mentioned below to easily import or export your MBOX file.
Step 1: Open Mozilla Thunderbird & select Tools in which click on Add-ons.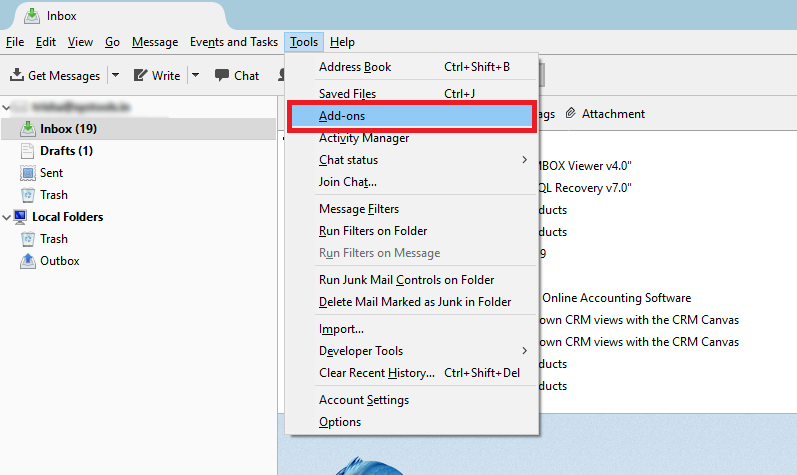 Step 2: Open Add-ons & click See all.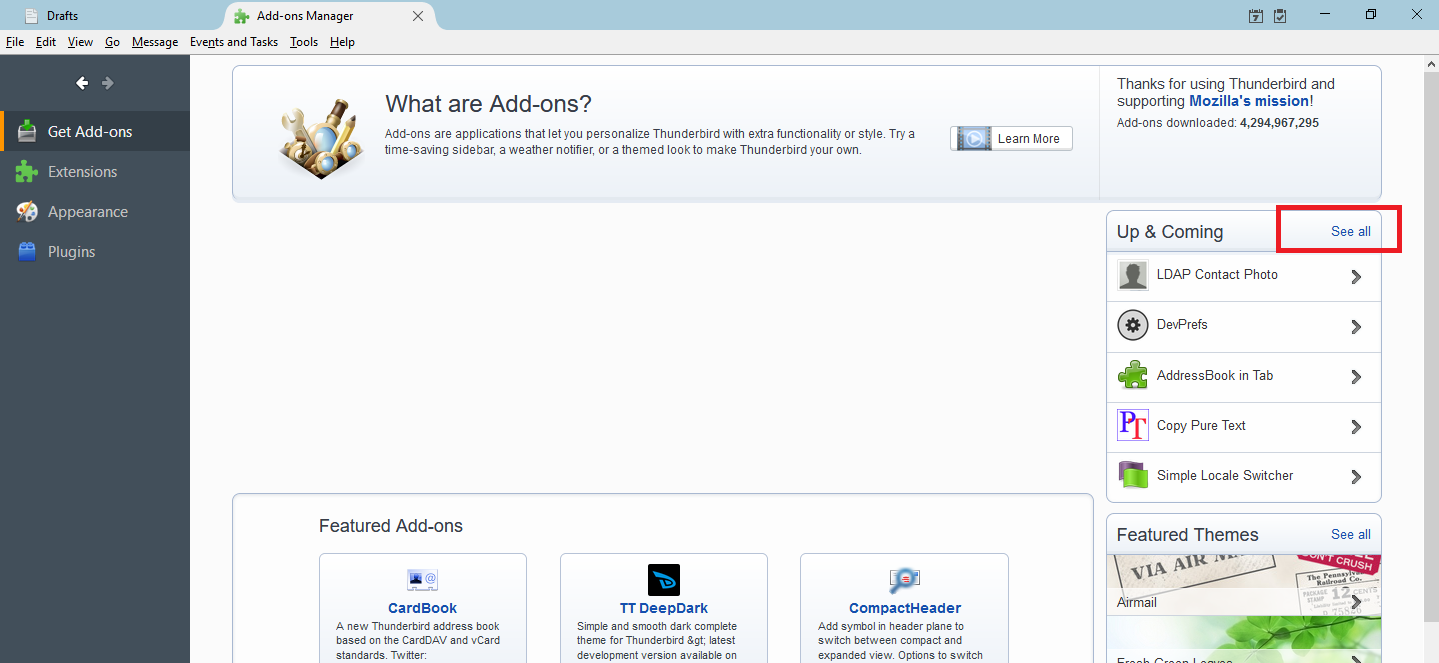 Step 3: Now type "ImportExportTools" on the search bar & select the extension.

Step 4: Select the button "Add to Thunderbird".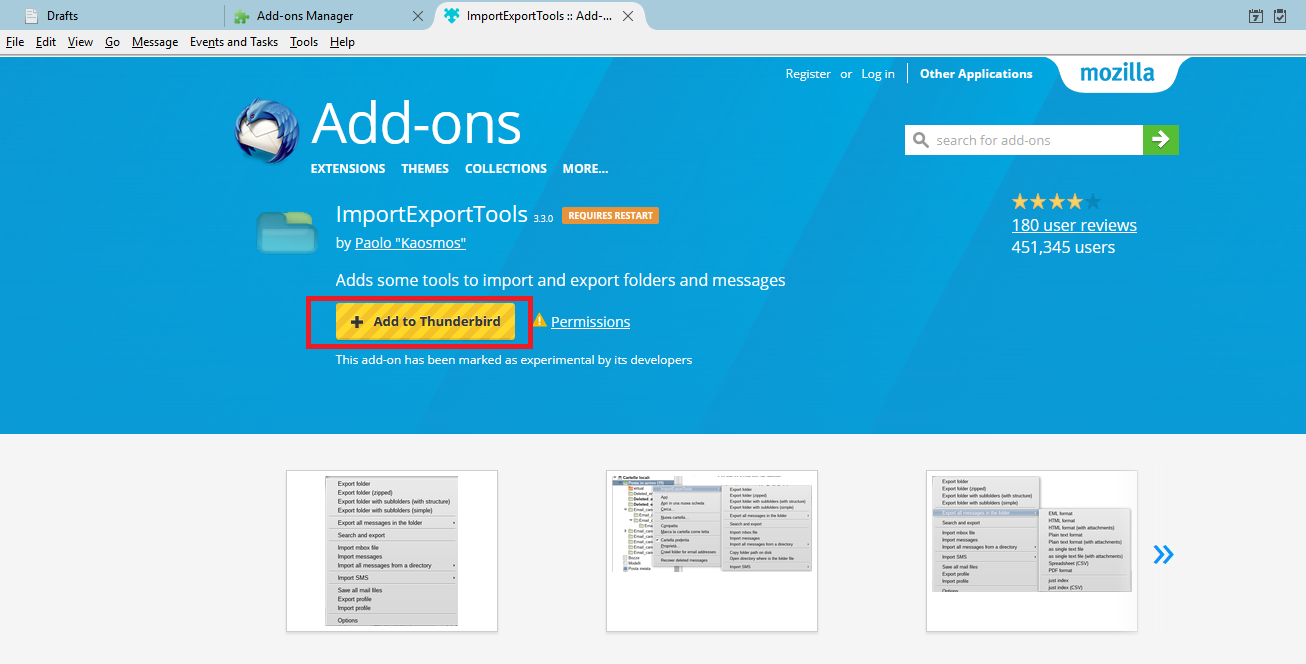 Step 5: Install the Add-on by clicking on Install Now.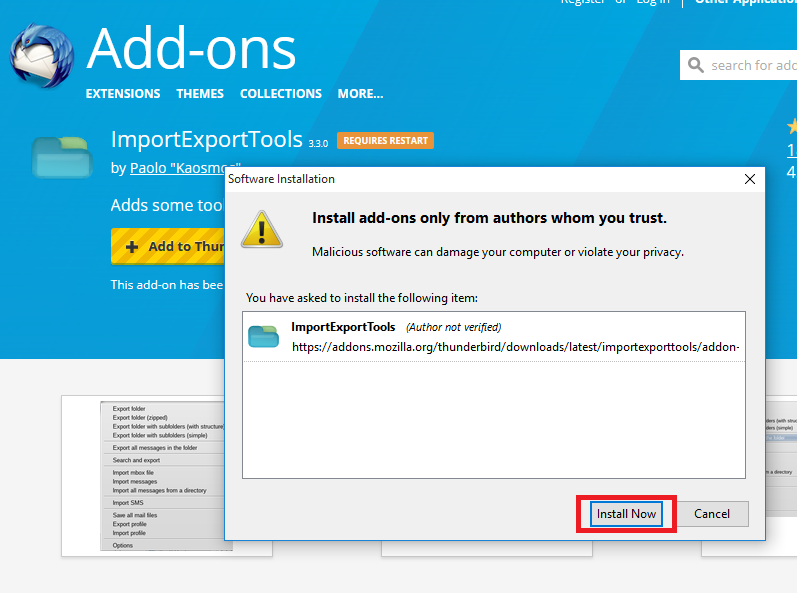 Step 6: Now close Mozilla Thunderbird & reopen it. Click on Tools & you would be able to see the Add-on.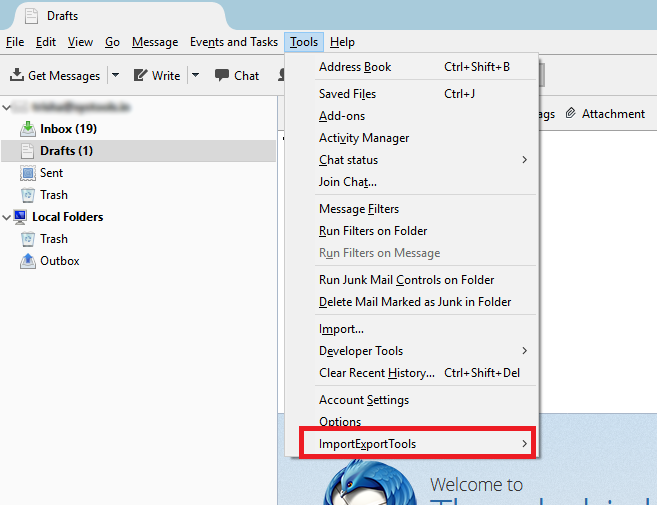 How to import MBOX files to Mozilla Thunderbird?
Let us have a look at the detailed steps on how to import MBOX files into Mozilla Thunderbird.
Step 1: Go to Tools >> ImportExport Tools >> Import mbox file.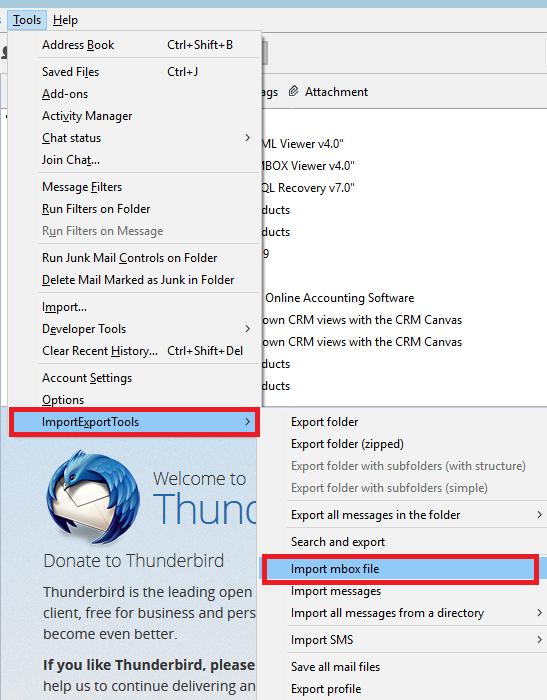 Step 2: A dialogue box appears "Files mbox import", choose the option according to your priority & click OK.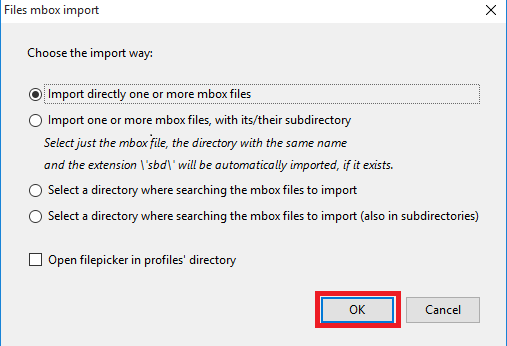 Step 3: On browsing the file & after the completion of the import process, the file can be seen as shown.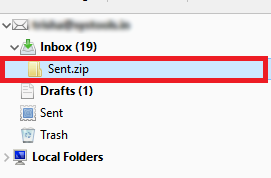 Note: If the user needs to access their data in Outlook which is a very common need these days, then they will have to import data of Thunderbird to Outlook.
How to Export MBOX Files from Mozilla Thunderbird
These are the detailed steps on how to export MBOX files from Mozilla Thunderbird to your desired location.
Step 1: Select the folder you want to export after that go to Tools >> ImportExport Tools >> Export folder.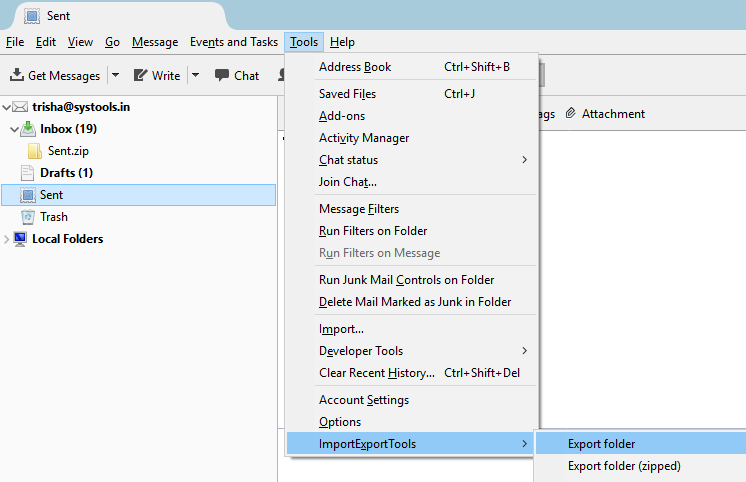 Step 2: The selected folder gets exported to the chosen destination.

What If ImportExportTool Does not Work
Mozilla Thunderbird email has received several updates in recent time. ImportExportTool does not work properly on many versions of Thunderbird and displays an error message during installation.
Also, this tool fails to import MBOX files properly. Thunderbird users often complain about unavailable attachment, missing embedded images in the MBOX data imported by this tool.
In order to avoid these inconvenient situations, one must try Thunderbird Import Wizard.
This standalone application is compatible with all MBOX files created by different email clients. So, this software can effortlessly import MBOX in Thunderbird.
Thunderbird Importer does not give rise to the issues users often face while using ImportExportTool. Users can also import multiple MBOX files into Mozilla Thunderbird in a single attempt using this program.
Thunderbird Import Wizard also offers the facility to migrate selective data from MBOX file based on date range.
How to Import MBOX into Thunderbird with Thunderbird Import Wizard
In four simple steps, users can move any MBOX file into their Thunderbird profile.

Download and launch Thunderbird Importer Tool.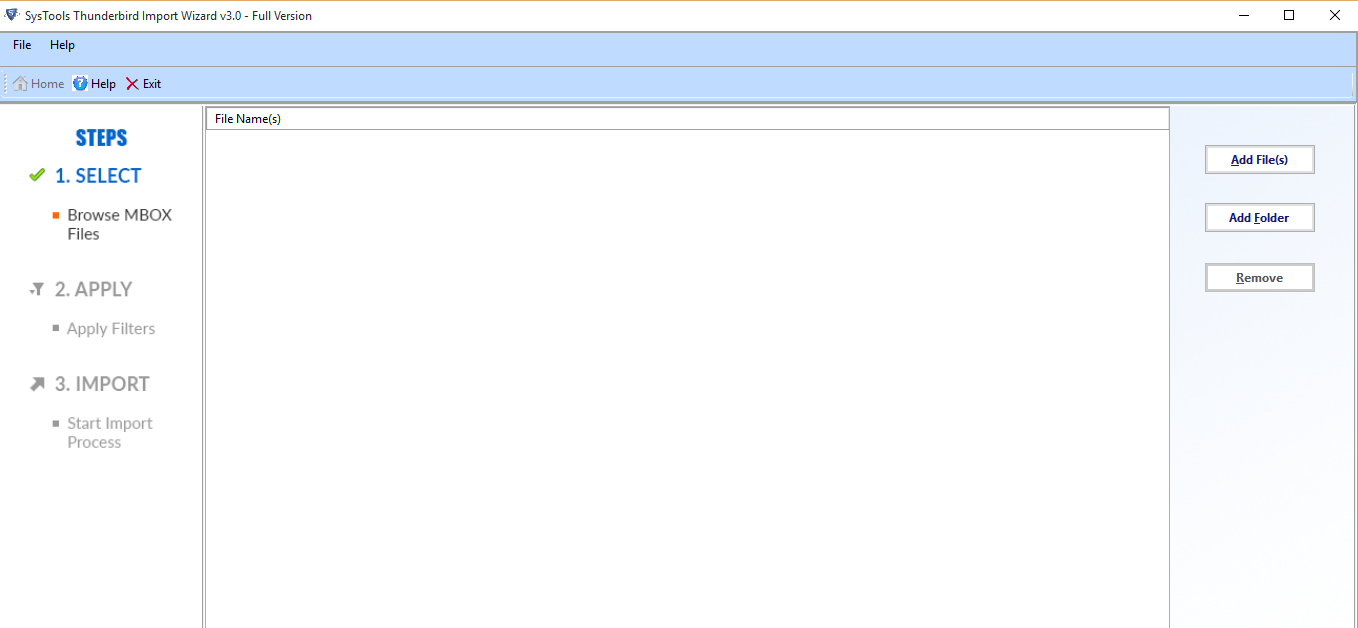 Add MBOX file of any email application.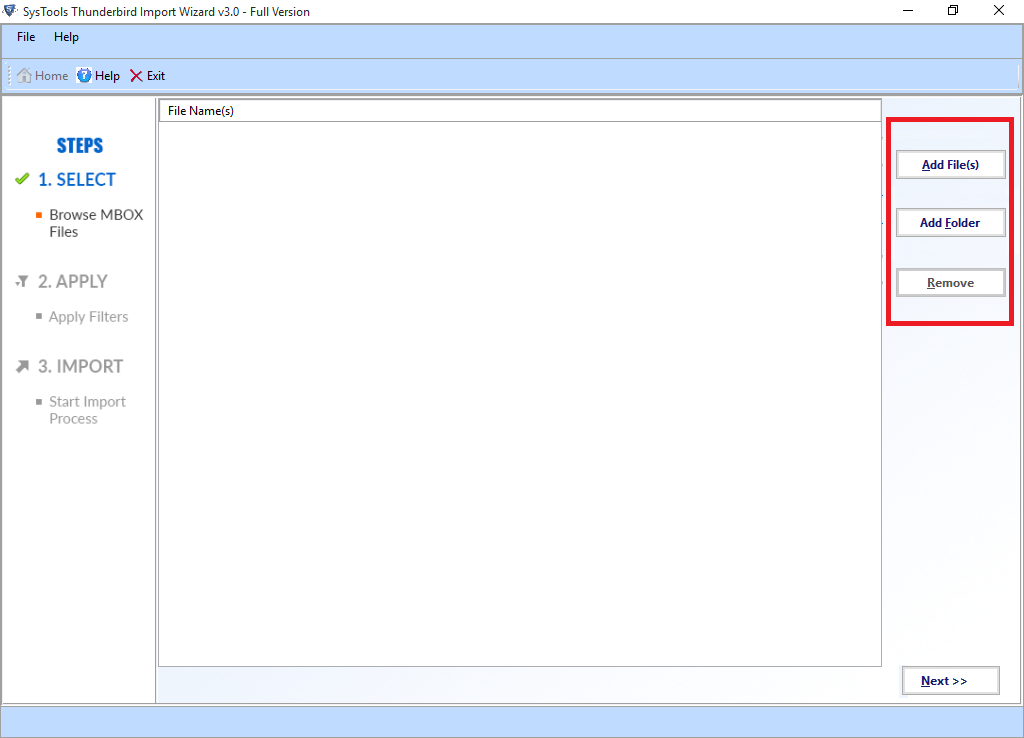 Choose TB destination profile.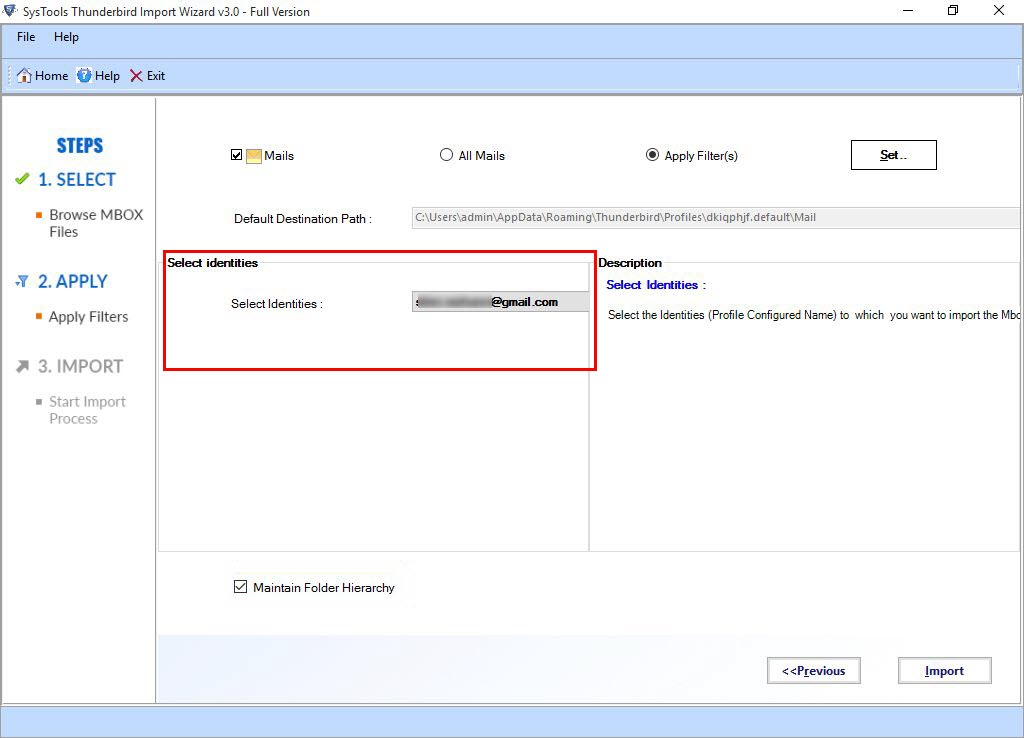 Click on Import to import MBOX file data.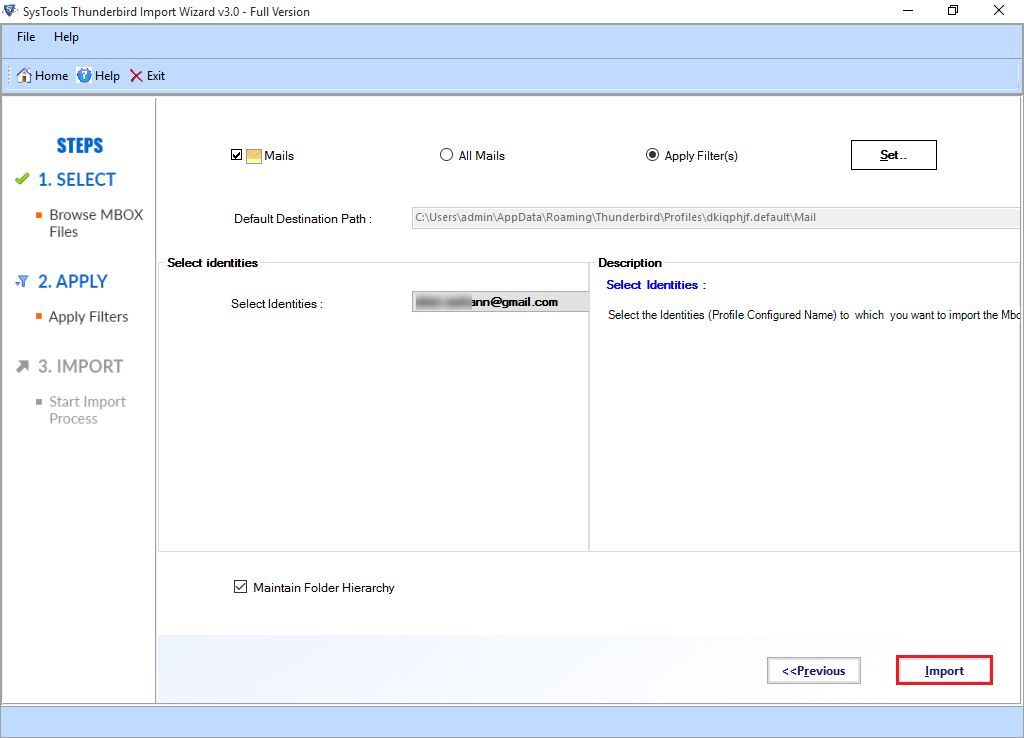 Conclusion
The process of importing MBOX files to Thunderbird or exporting MBOX data from Thunderbird is very easy and involves simple steps if a user successfully performs all the steps mentioned here he/she can easily import or export their MBOX files.
But those who are trying this method for the first time it is advised to create a complete backup of their account, as if the steps are not performed properly there may be a loss of data and the backup would preserve all your data.