Resolve Thunderbird Not Downloading New Messages Issue
Are you in a similar situation that Thunderbird not downloading new messages and looking for a dependable solution? Don't worry, we'll walk you through the full procedure, regardless of the protocol you're using (IMAP or POP3). In this blog, we'll go over some efficient methods for saving a copy of all the emails on the server to your local machine. But, before we get there, let us first grasp why this circumstance exists.
Before we get started, by Thunderbird not downloading email automatically. Let's take a closer look at what is Thunderbird.
Thunderbird is a popular client application that is mostly used for clients. Thunderbird is a Mac, Linux, and Windows-compatible e-mail client. Emails, attachments, and other mail objects are store as MBOX documents on the nearby workstation by the open-supply e-mail user.
Why does Thunderbird Not Download All Messages?
Thunderbird only downloads the most recent emails.
Issues with database corruption
Error with fragmentation in the global database
Unable to download any emails that have previously downloaded but deleted.
To conserve storage, it's necessary to save a physical copy of emails after they've deleted from the server.
To have a secure backup of the data in the event that the remote-access accounts are compromise.
Export Thunderbird emails to Outlook or other email clients.
If your Mozilla Thunderbird application is corrupt, fragmented, or has another problem, it is very likely that your emails will not be download. It can happen in any instance, regardless of whether you're using POP or IMAP. As a result, you must force Thunderbird not downloading new messages, and the instructions for doing so listed below.
Manual Approaches for Thunderbird Not Downloading New Messages
Here are some appropriate alternatives for downloading all emails from IMAP and POP accounts.
[A] For a Thunderbird Account with IMAP Enabled
Launch Mozilla Thunderbird on your local computer or system.
Navigate to the Menu and select Tools >> Account Settings.
Select to the Synchronization & Storage section.
For Thunderbird is not downloading new messages locally, tick the Always Keep Starred Messages on this computer checkbox.
In the same window, you can also see and change the Disk Space settings. These options determine whether all emails should download or only the most recent ones.
If you want to download specific folders, click the Advanced option.
Please keep in mind that each folder must checked for download separately. When you check a parent folder, it does not automatically download all of its subfolders so kindly check it.
[B] For a Thunderbird Account with POP3 Configured
Thunderbird only saves emails locally when POP3 accounts are establish. To save space, the emails are remove from the server once they have been download. A firewall or antivirus is usually to blame when Thunderbird stop receiving emails. To re-enable message downloads, just unblock Thunderbird via the firewall or antivirus interface.
Select Help >> Troubleshooting Information from the Menu.
In the Application Basics section, click the Open Folder button next to Profile Folder.
It will open the Thunderbird profile's location on your system.
Now close Thunderbird and look in your profile location for the global-messages-db.sqlite file.
Delete the file and restart Thunderbird.
Users can use Thunderbird while the re-indexing process is in progress, but it may respond slowly.
Tool >> Activity Manager can used for keeping track of the indexing program.
After that, Mozilla Thunderbird will download and synchronize all of your email messages with your MBOX files. As a result, the issue of Thunderbird not downloading new messages can be resolve in this manner.
"Sending and receving emails is the most basic function of any email client. If Thunderbird can not even do that for you then its time to replace it with the better choice."- This is the statement of frustrated user. If you are in a similar situation and wish to move to another email client like Outlook you can use our Professional Solution discussed below.
Automated Software for Thunderbird Conversion
Email migration, on the other hand, is a difficult task with a significant risk of data loss. As a result, we provide consumers with DataHelp MBOX to PST Converter, a simple yet effective application. You may simply convert MBOX files to a variety of file formats, including PST, EML, MSG, NSF, and HTML, using this program. It is a stand-alone program that creates UNICODE PST files that are compatible with all Outlook versions.
This software does not resolve "Thunderbird not downloading new messages" error. It's simply an email conversion solution.
These instructions will walk you through the many aspects of the software:-
[1] After downloading the application, follow the on-screen directions to install it on your computer.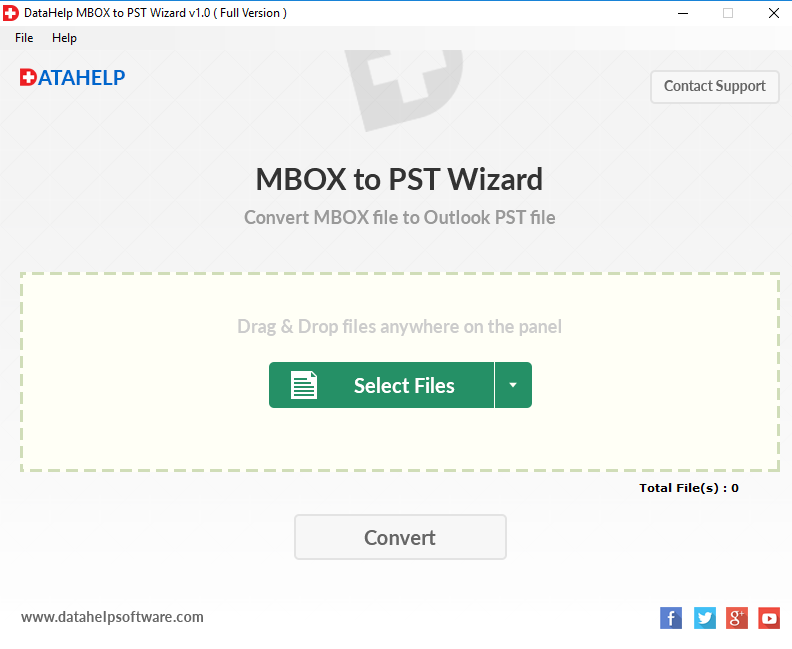 [2] Using the Drag and Drop File or Select Files options, Navigate to the Thunderbird file.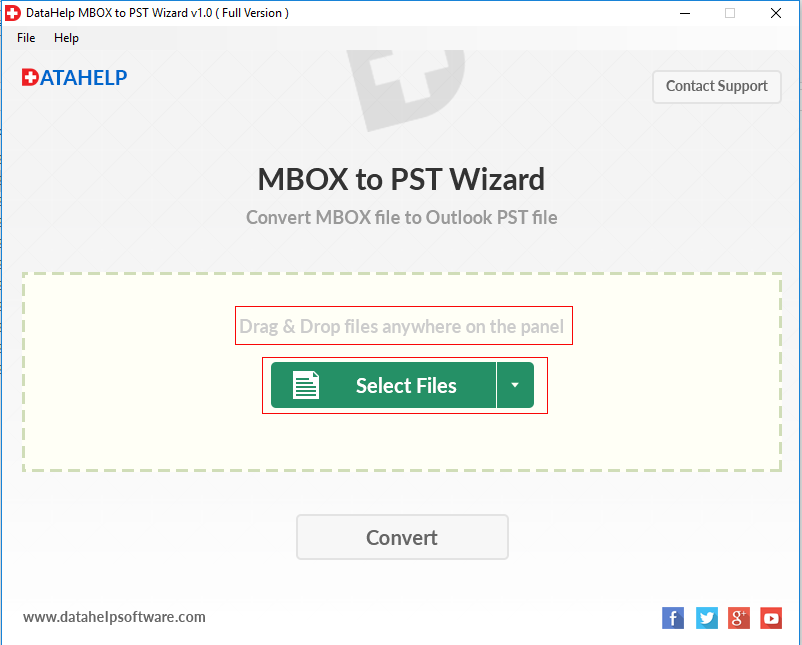 [3] After viewing all of the data in the program window, click the Convert button.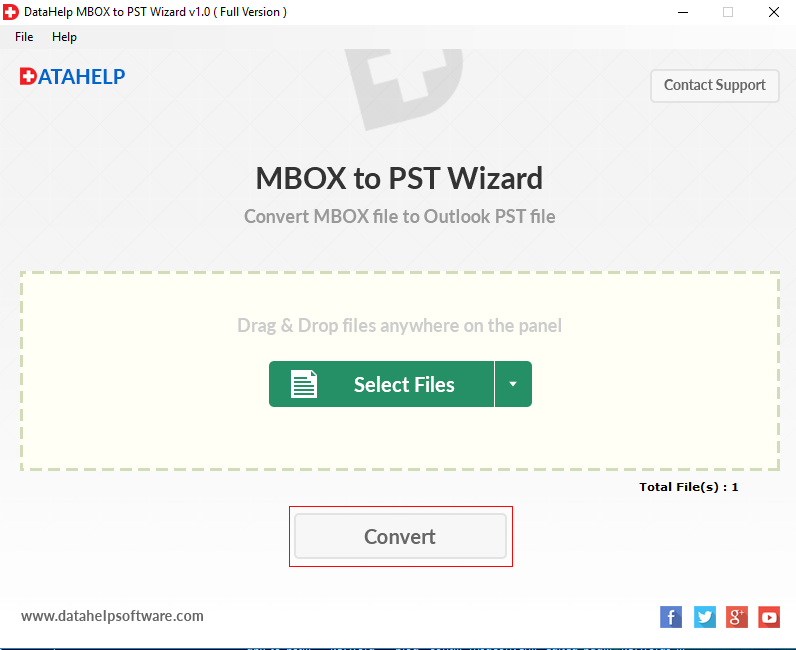 [4] When the conversion is finish, Browse on to the next step by selecting the exported file's destination directory.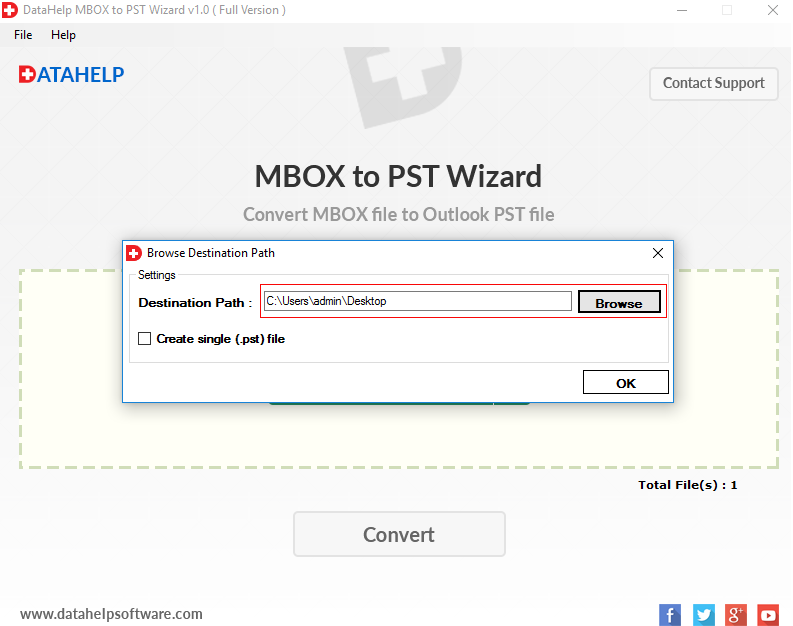 [5] There will be the pop-up on the screen that file export successfully. Microsoft Outlook now supports the import of PST files.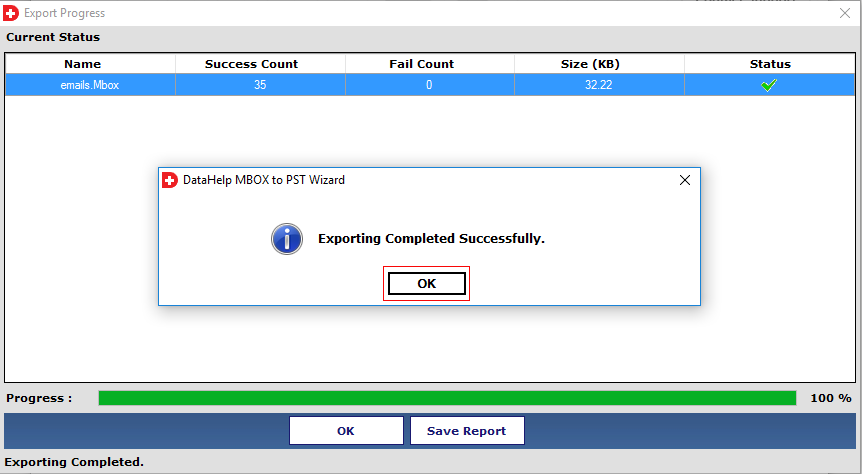 Bottom Line for Thunderbird Not Downloading New Messages
The most basic functions of every email client are sending and receiving emails. As a result, for many personal and professional users, Thunderbird will not download new messages might be disastrous. It not only obstructs their workflow, but it may also result in a loss of income. As a result, customers are migrating to better clients, such as Outlook, for their communication needs.
Users may learn Thunderbird not downloading new emails by reading this article. For IMAP and POP3 setup accounts, separate easy-to-use procedures have given. We also offered an effective professional solution for consumers who wanted to transfer to other email systems. All of the options listed are risk-free and easy to apply.