Combine Office 365 Tenants After a Merger or Acquisition of Company
Combine data is an activity that used to combine users and other data of one Office 365 subscription to another. Today, it becomes very common as organizations are increasingly adopting Office 365 services except just emailing. Due to this, the migration process is becoming more complex. After searching, we found several companies and users are bothered with how to combine Office 365 tenant after a merger or acquisitions of company. Here is a typical case that we have found –
"We Massive Dynamic Corporation is a global tech company with more than one decades' leadership in information and communications technology. Lately, we have acquired a Corporation, which is a world-class technology company. We both companies use Office 365 services to manage our workflow but, now we (the parent company) facing difficulties while managing two different Office 365 tenants and multiple users. Also, we want to end the Office 365 subscription of child company and migrate all the user mailboxes to our main tenant. How can we do that, any ideas?"
Challenges with Multiple Office 365 Tenants
A custom domain cannot be used in two different O365 tenants as it must be detached from the first tenant before adding with the second one. In case, if the organizations/ users have permissions to break the email flow for a few time then, this might not be an issue.
Mailbox identities can be changed if the potential temporary or permanent username gets changed. Also, MS Outlook needs to reconfigured in most of the cases.
Passwords cannot be migrated, If the users are using DirSync, local AD accounts and changing emailing address and Microsoft Online Services ids while migrating then, credentials needs to be upgraded on devices.
Solution to Combine Office 365 Tenant After a Merger or Acquisition of Company
Office 365 merge tool allows users to combine O365 user mailboxes and shared mailboxes without losing a single bit of data. It has the capability to combine emails, contacts, calendars, and tasks from different Office 365 tenants. Users can import CSV directly to add Office 365 source and destination mailboxes information and it provides Include Folder option to enter a folder list to export. The software is designed with advanced algorithms so that supports to combine Calendars and Tasks recurrence while performing the task. Below are the guidelines to perform task in order to combine Office 365 tenant after a merger or acquisition:

Start the software and select Office 365 as Source and Destination.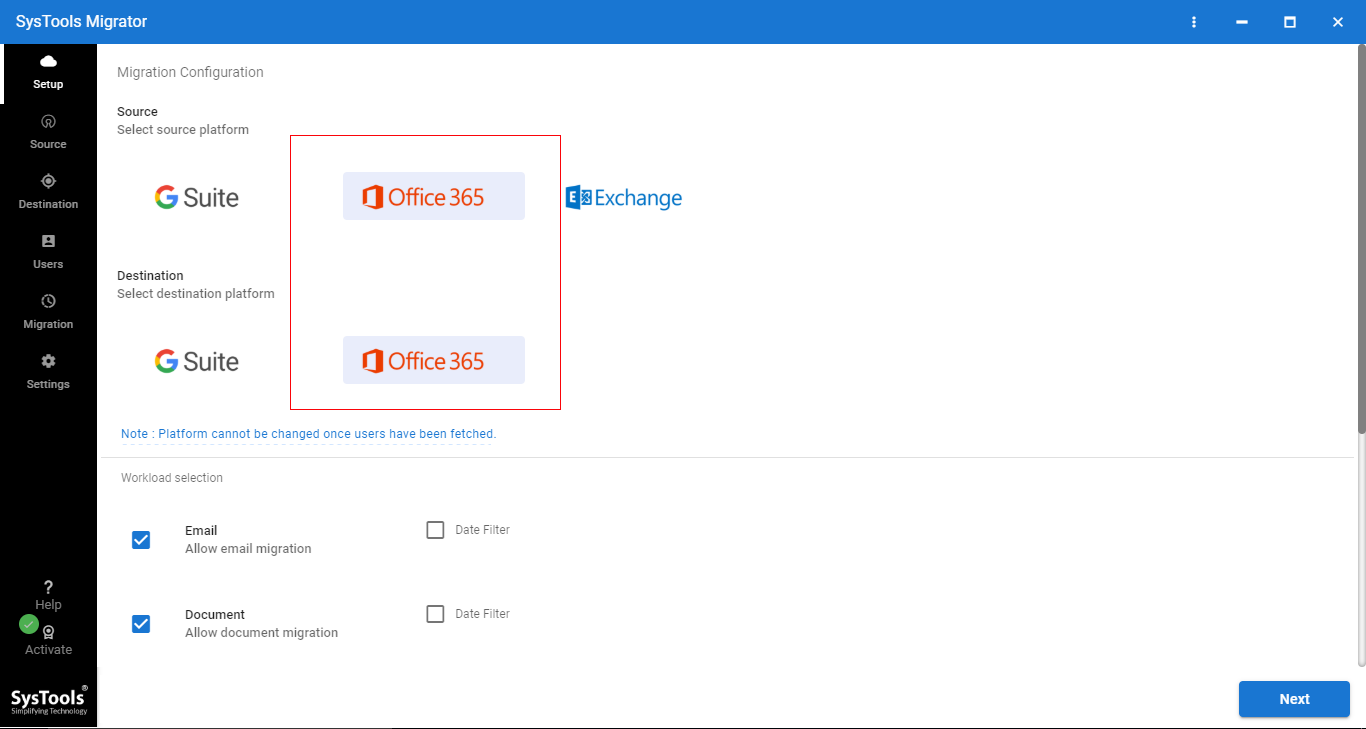 Select data & enable Use Group Mapping, Migrate Documents Permission options.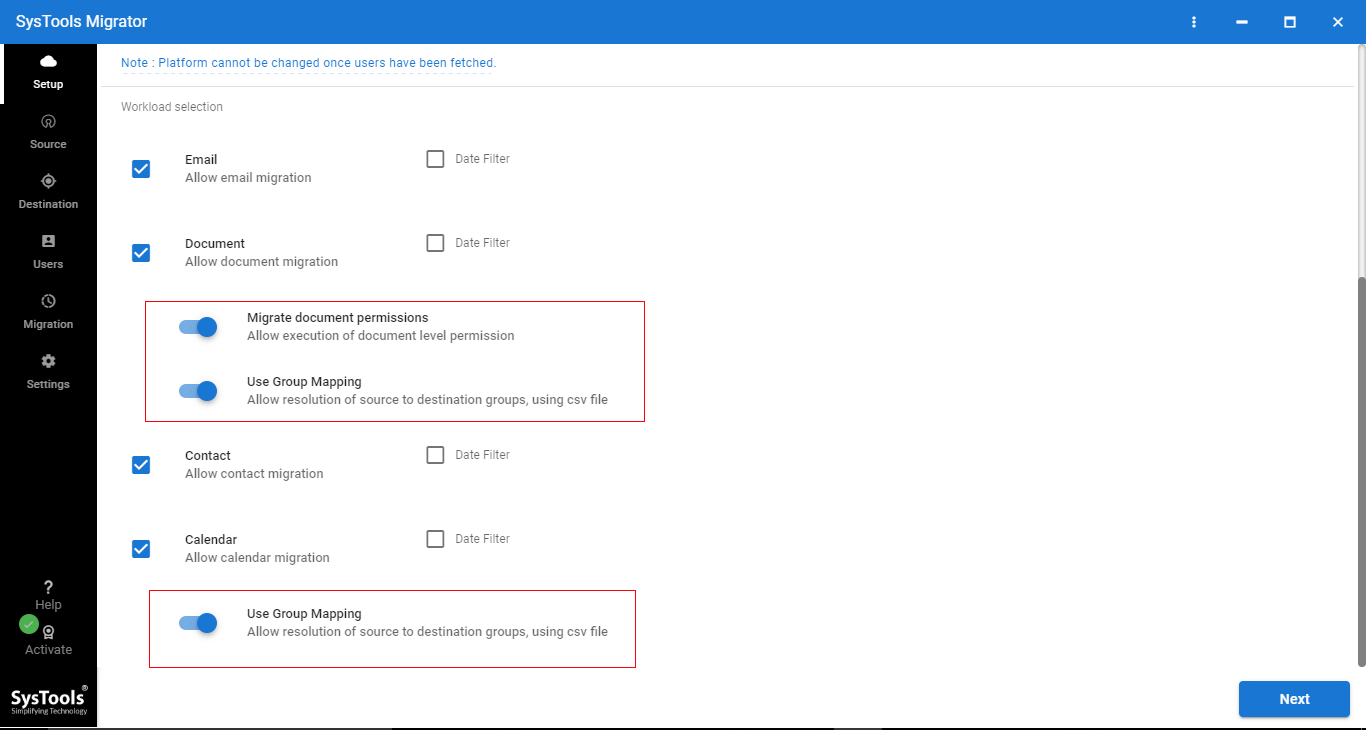 Log in Source Office 365 account with Admin ID, Application ID. Then click on Validate button to validate permissions.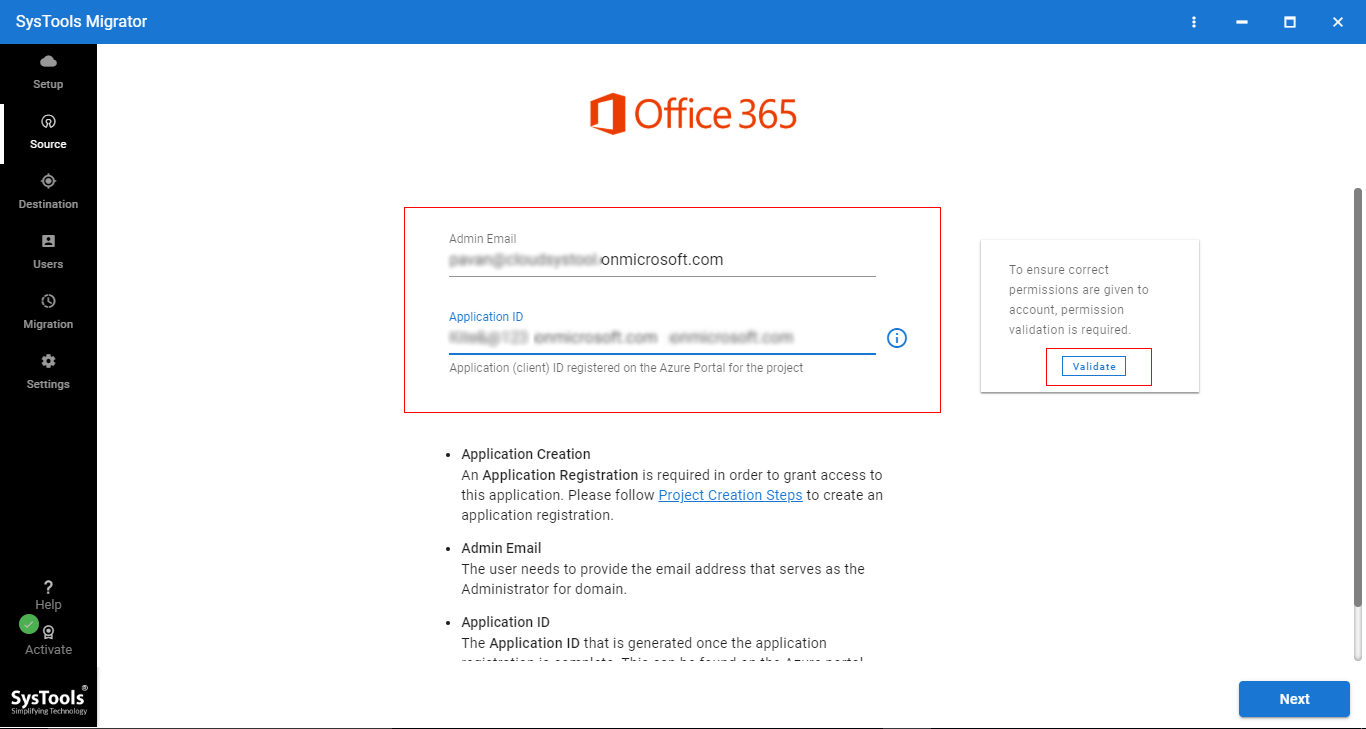 After validating permissions, login with destination Office 365 with Admin ID & Application ID. Then click on Validate button.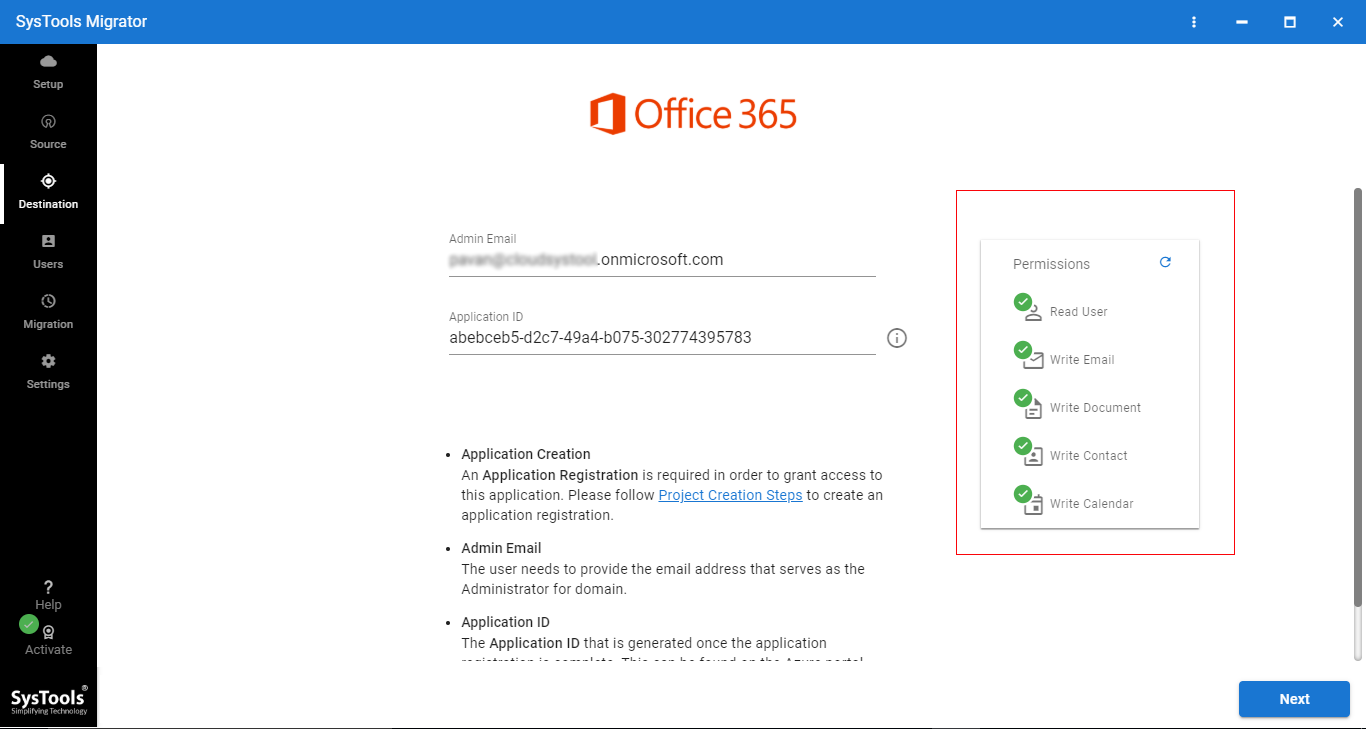 Now, we need to import mapping csv file (in which we have maintained source user ID's and destination user ID's).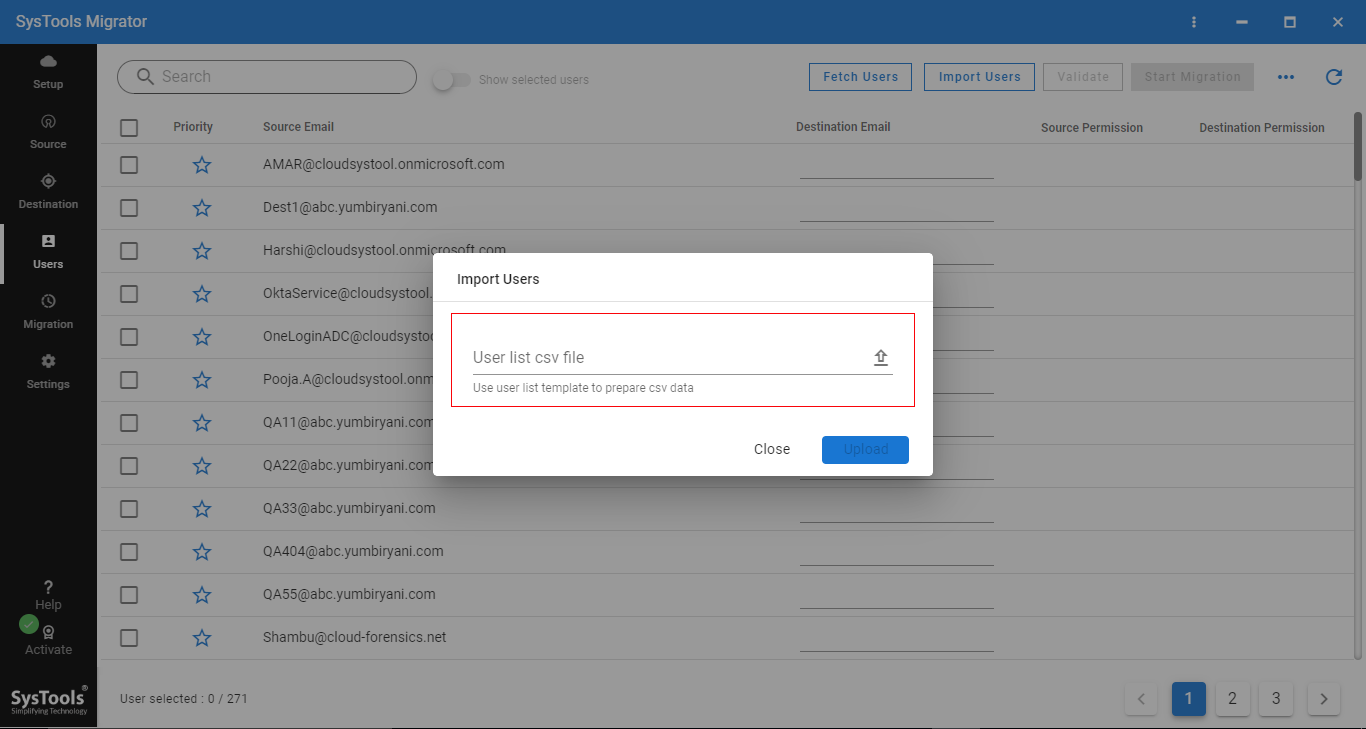 After user mapping, click on the Start Migration button to execute the migration process.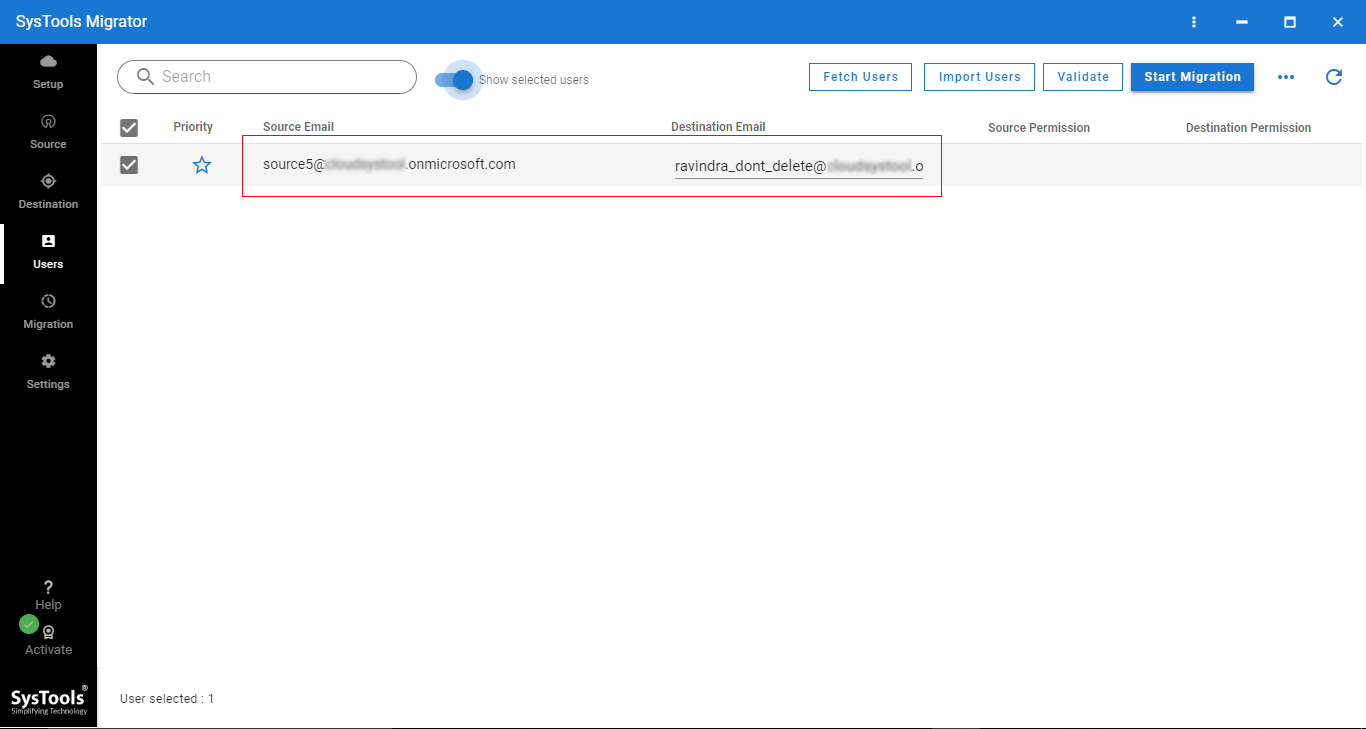 After completing the process, you can simply access the mailboxes and other items of source tenant from the target tenant even without any complications.
Observational Verdict
How to combine Office 365 tenant after a merger or acquisition of company is one of the most asked queries on the internet. It is so because doing this is not an easy task as a domain can be connected to a single Office 365 tenant at once. Hence, detaching the domain from one tenant is a very complex and lengthy process. Therefore, this article comprises an alternate solution to resolve this issue in a few simple clicks.