How to Convert Kmail to Outlook PST – Simple Methods
Emails is the primary communication method for organizations and professional users. The online arena is filled with many email clients to help users manage emails and other associated data items on the local system. Among these are two email clients: Kmail and Outlook. Sometimes, a user wants to switch from Kmail to Outlook when he/she moves from Linux to a Windows based system.
You can get some details from the following user query:

It is clear that the user is currently using Kmail on Linux. After all, it is the default email client of KDE desktop environment. But if you are switching to Windows, then the popularity instantly shifts to MS Outlook. And so comes the need to convert Kmail to Outlook on the Windows system. In this article, we will show you both the old and new method to perform this task seamlessly.
An Introduction to Kmail Mailbox Files
Kmail uses two types of mailbox file format to store its emails and attachments:
Maildir
MBOX
For the default "Local Folders", Maildir is the standard format that can be seen by going to Folder Properties > Maintenance in Kmail.
But if you add a "Receiving" account with the format "Mbox" – then, a new directory will be added to "~/.local/share/" for Mbox file. Also, in the "Folder list" panel, a new (Mbox) tree will appear in the main KMail window with the name you entered when creating the new "Receiving" account.
If you add the "Receiving" account with "Maildir", the emails will be saved in maildir format in the local system.
Methods to Convert Kmail to Outlook
We have already covered two formats that Kmail use to save its file. Once you are aware of the format Kmail is using, you can opt for the designated methods provided here.
I. In case of MBOX Files
There are two methods to go about this. One is the old method that was preferred before the associated applications became outdated. It is as follows:

The associated apps such as Outlook Express is not in use today. Therefore, this method cannot be used anymore. So, you should either go for the common IMAP configuration to synchronize emails or opt for a professional solution. Here, you will learn about the professional solution:
Move all the Kmail MBOX files from Linux to Windows computer.
Download and Install DataHelp MBOX to PST Converter.

Click Select Files and choose any of the given option to import the Kmail mailbox files.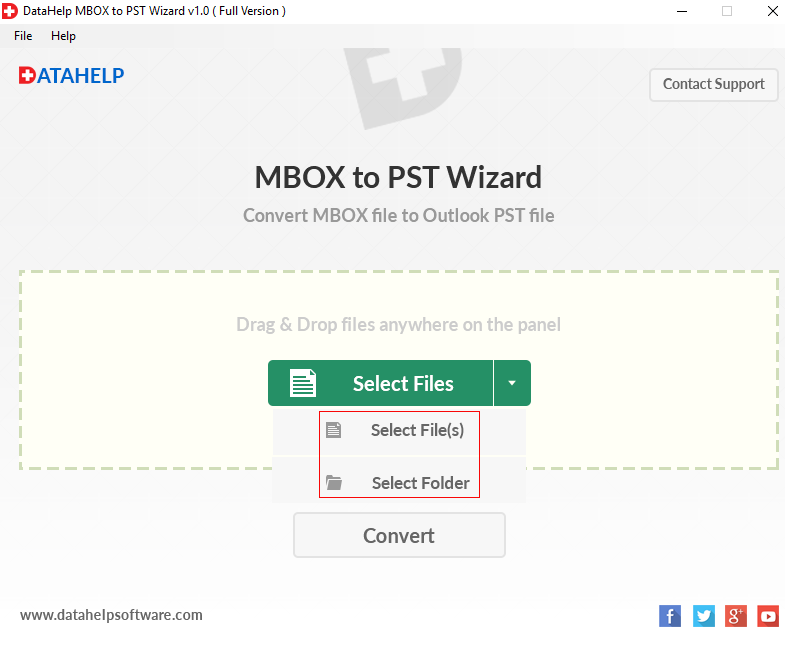 Once the files are imported, click on the Convert button.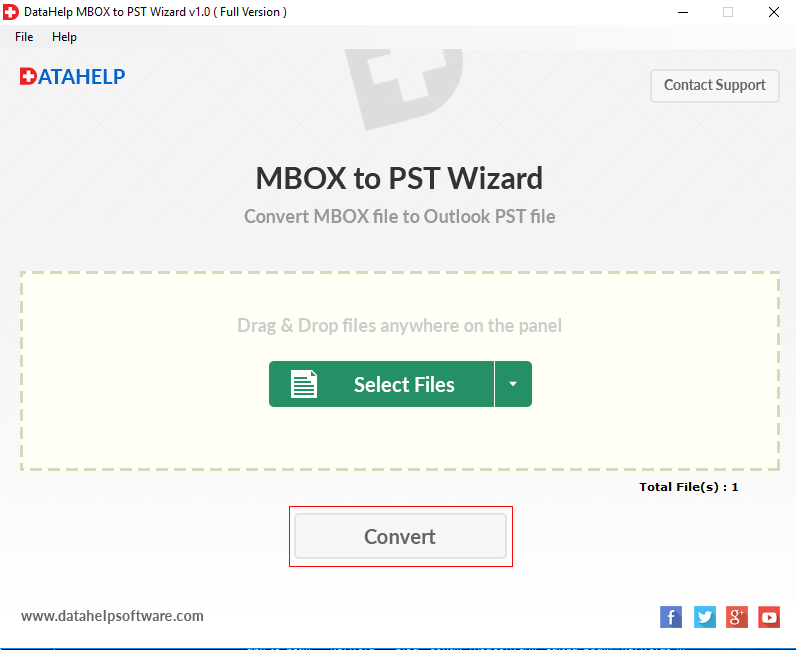 Now, choose the location to save the files after conversion and click OK button.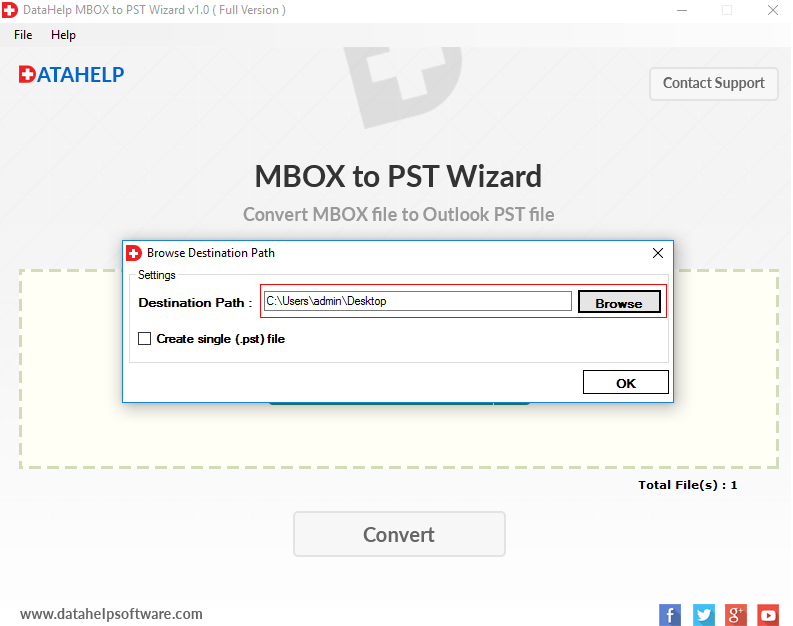 The software will start converting Kmail to PST files and display a confirmation window upon success.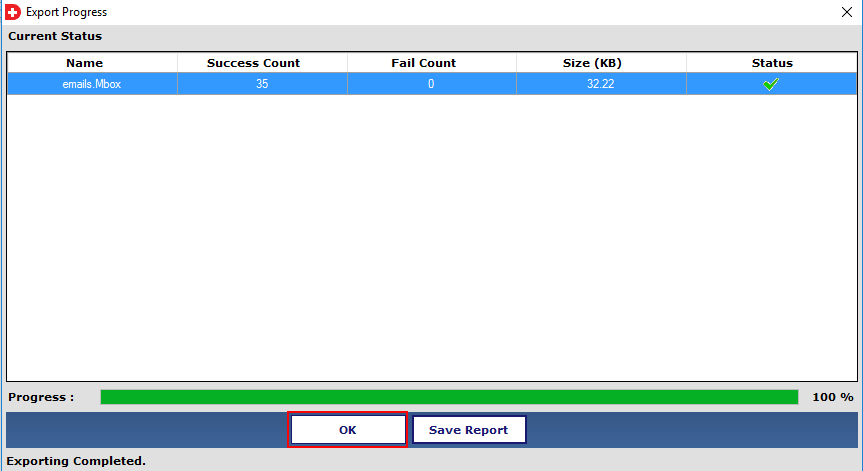 That's it. All the files are exported from Kmail to Outlook in a seamless manner.
II. In case of Maildir Files
Maildir and Outlook have no connection. You cannot even use the old method to move from Kmail to Outlook if the files in question are Maildir files. The best choice is to opt for a professional tool. Fortunately, Datahelp also provides a trusted Maildir to PST Converter application. Simply download the free version to know its working and then upgrade it to the full version.
Here's how you can use it to convert Kmail to PST:
Start the tool and click on Select Files button.
Use any of the option to import the Kmail files.
Click on Convert button to proceed.
Select destination location and click Ok to convert Kmail to PST.
Finally import the PST file into Outlook.
Why Do We Care?
Email migration is a common scenario but filled with many complications. Similarly, email migration between Kmail and Outlook is very complicated as it not only involves different mailbox formats but also different Operating systems. Therefore, we provided the method to convert Kmail to PST that takes into consideration all the file formats. Figure out what is your requirements and then use the preferred technique to export Kmail to Outlook.