Error Solution – Default Outlook Profile.ost is in Use and Cannot be Accessed

No application on computer works perfectly. One or the other error is encountered by clients while utilizing any program. Such persons Google the error for finding a relevant solution to vanish these kind of errors. Similar is the case with Outlook users where they faces an error message: 'Default Outlook Profile.ost is in use and cannot be accessed'. In this blog, we are going to discuss about this error statement and all related things to troubleshoot it.
Microsoft Outlook users must be aware from the term OST. It is an Outlook offline folder file (.ost), which stores mailbox data when users are working in offline mode. The file is stored on local system itself and it saves the mailbox items in same structure as of the Exchange server. When Outlook is in online mode the file automatically synchronizes its data with recent updates. This file plays a very essential role mostly for those users who are facing problem network connectivity, server downtime, etc.
There are changes of OST file to get corrupted or damaged. This makes the file inaccessible blocking users to operate mailboxes data items. It means that it is important to understand the reason that causes corruption in Outlook OST files, their after affects, and how to resolve the issue. Before proceeding further with all this, it is important to discover error statements that occurs at the time of OST error.
Causes of "The File username.ost is in use and Cannot be Accessed" Error
Following are few causes due to which this error occurs:
User received this error message when he tried to launch it again
Outlook Data File – The file C:\Users\user name\AppData\Local\Microsoft\user name\ username.ost is in use and cannot be accessed. Close any application that is using this file, and then try again. You might need to restart your computer.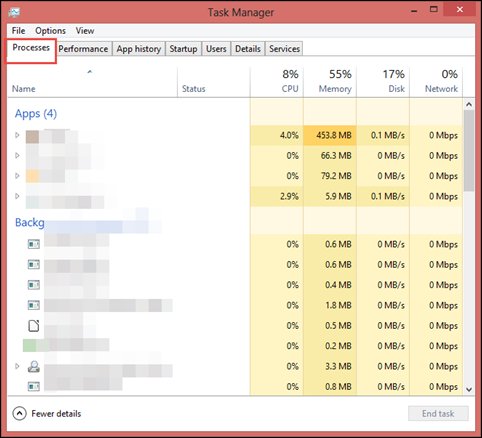 Till now, we have understood the error consequences and reasons behind there occurrence. Now the time comes to rectify this issue that involves 2 workarounds in the further section.
Rectify OST File Error with Manual Approaches
The workarounds involves users concentration while implementing them. It is so because if something went wrong then, it will result in a bad impact on other existing applications. Well, lets get started with measures to fix the issues!
#1: Fix All Bugs Related to Outlook Processes
#2: Deactivate Cache Exchange Mode
Now try to open Outlook on your machine. Hopefully, it seems that these provided workaround will work for you.
Observational Verdict
In case, none of the measures solve 'default Outlook profile.ost is in use and cannot be accessed' error then, it means that your file had severely gone corrupted. You have to utilize any third party approach to fix corruption OST file or make a new profile in Outlook.