How to Fix OST Synchronization Error in Outlook? – Solved
In this blog post, you will get step-by-step guidance to fix OST file synchronization errors in Outlook 2019, 2016, 2013, 2010. Simply read the complete blog and perform the suggested steps.
Microsoft Outlook is the most widely used, famous, and reliable email client among users. Outlook saves all its data in an Offline Storage Table or OST file. However, the OST file is worked as a backbone of Outlook and Exchange Server. It stores complete mailbox data and synchronizes it with the Microsoft Exchange database. But, there are many circumstances, in which a user has encountered many corruption and synchronization issues related to OST files. Now, the question is what is an OST synchronization error? Thus, in this post, we have discussed all these synchronization errors in OST file and how they can be fixed.
What is Outlook OST Synchronization Error?
The main motive of the Outlook OST file is that it allows users to work in an offline mode or when a user faces some issue in network connectivity or accessing a server. However, it keeps all data saved in an OST file that synchronized with MS Exchange Server automatically as the connection is established again. In this way, all the data of users get synchronized to Exchange Server properly without any extra effort.
But, in some situations, the OST is unable to synchronize itself with the Exchange server and does not update any changes done in the offline mode. However, this will create a serious issue for Outlook users because synchronization of OST files is the main factor on which a user can rely upon after failure.
Extra Info:

If you are facing an OST file synchronization issue because of corruption. Then you can use experts' recommended OST repair wizard.
Commonly Asked User's Queries
Yesterday due to a poor internet connection, I was unable to access Outlook in an online mode. Therefore, I preferred to work in the offline mode and create total 5 emails. They all get saved in my Offline folder. But when the internet connection is established again, changes are not updated automatically with the Exchange Server. I do not understand the issue and why the emails are sent automatically.
From past few days, every time I try to synchronize offline Outlook OST with Exchange Server, it fails. Moreover, it starts displaying different type of errors while syncing the OST file and never synchronize it.
The main reason behind this issue is that the OST file is unable to get synchronized with the Exchange Server and gives rise to many harmful situations.
How to Fix Outlook OST Synchronization Error?
As of now, it is pretty much clear that the OST file plays a very crucial role for all Outlook users. But, synchronization errors in OST files can affect the functionality of Outlook very badly. Therefore, a user needs to fix these synchronization errors in MS Outlook by choosing the below-mentioned methods.
Solution #1: Turn On the Cached Mode & Fix OST Synchronization Error
In some cases, it might happen that a user has intentionally and accidentally disabled the cached Exchange mode for the offline Outlook account. However, this will automatically result in the OST synchronization error. Now, to enable the cached mode, one needs to follow the steps mentioned below:
To start the process, you need to log in to your MS Outlook account and choose the Tools >> Account Settings option from the Menu bar.
After that, just click on the Data Files option and you need to choose the name of the desired profile that you want to synchronize. Then, choose the Set As Default option.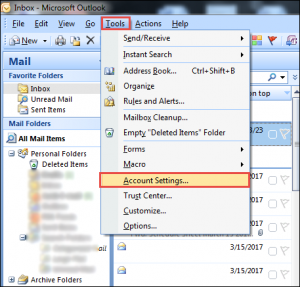 After that, browse Email >> choose the Account name.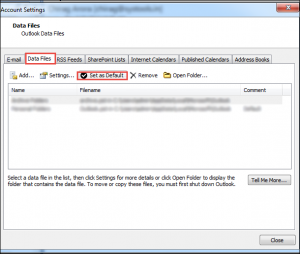 Now, click on the Settings option.
Then, in the Advanced tab, check the Use Cached Exchange Mode option
Solution #2: Synchronize Outlook.ost With Exchange Server Manually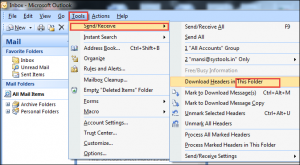 Solution #3: Automatically Synchronize OST File in Outlook
In order to enable the automatic OST synchronization option for each folder, perform the below-listed steps:
Click on the Tools and choose Options >> Mail Setup tab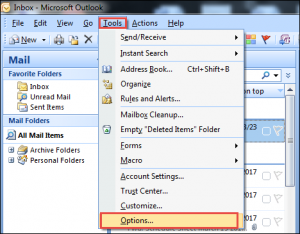 Now, go to the Send/Receive option and check the Send immediately when connected option.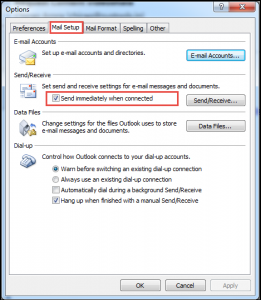 Note: – We have also developed all in one utility to deal with Outlook data files. Use the professional wizard to convert OST Files to PST format with complete data.
Conclusion
A user can anytime experience server downtime, data corruption, network-related problem. Therefore, synchronization of Outlook OST file with Exchange Server is really important. Thus, in the above post, we have discussed all possible solutions of "How to fix OST synchronization issues in Outlook". A user can try all of them and try to resolve the OST synchronization error permanently.
You can perform the above-mentioned to fix OST file synchronization errors in Outlook 2019, 2016, 2013, 2010.