Convert Email From Hexamail Flow to PST – Reliable Method
Are you searching for a solution to convert Hexamail Flow to Outlook PST file format? – If the answer is yes, then you are landed in the right place. Here we are going to describe to you how to convert Hexamail Flow to PST format.
Hexamail Flow is a desktop-based email application; it provides import & export file options. By using these options you can import MSG, PST, MBOX files and also can export data from Hexamail Flow.
Without wasting time let's start the procedure to export emails from Hexamail to Outlook PST file.
How to Convert Hexamail Flow to Outlook PST File?
Export emails from Hexamail Flow to PST are not complicated if you know the right solution, but if you are using a trick it will become complicated for you. So, here we are going to describe a perfect solution to do this task. With the help of this method, you can easily convert Hexamail Flow emails to Outlook imported PST files.
This entire procedure is divided into two steps. In the first step, we have to extract emails from Hexamail Flow, Then in the second step, we will convert extracted Hexamail Flow emails to the PST file.
Let's start.
Step 1: Extract Emails From Hexamail Flow?
As we know Hexamail Flow provides file import and export options, so we can use this option to extract email from Hexamail flow. By using the export option we can save Hexamail Flow emails in the EML file extension.
Follow the Given Steps to Extract Emails from Hexamail Flow –
1: Open Hexamail flow, then select the download emails options.
2: Select the folder from which you want to extract data to the local machine.
3: Then right-click on it and select the Export option.
4: Now, select destination location (where you will save emails data). Click on OK.
5: You can view data from the destination location.
All emails are stored in the destination location, in the upcoming section, we will convert extracted email into PST format.
Step 2: Convert Extracted Email of Hexamail to PST
The Outlook email application is only compatible with the PST file format, so it is necessary to convert Hexamail to PST file to access data in Outlook. To do this task we have to use an automated EML to PST Converter Tool that can convert the entire Hexamail email to the PST file format.
This tool will convert entire emails into a single PST file with all attachments. The tool provides all the required features that will help you to easily accomplish this task. Some highlighted features of this tool are given below.
1: Convert Emails and attachments into PST files with all metadata.
2: Maintain data integrity and local folder hierarchy.
3: No file limitation – you can export multiple Hexamail emails to a PST file.
4: Create a UNICODE PST file which will importable into Outlook 2019, 2016, 2013, and lower editions.
5: Provides split option to divide large PST files into multiple parts.
6: Support selective and bulk email conversion options.
Let's get to know how the software will convert Hexamail Flow emails to PST files.
Steps to Export Hexamail Email to PST for Outlook
Follow the working steps of the tool to know the working procedure of the tool, simply download it on your Windows system –

1: Launch the software, then the home window will appear like this.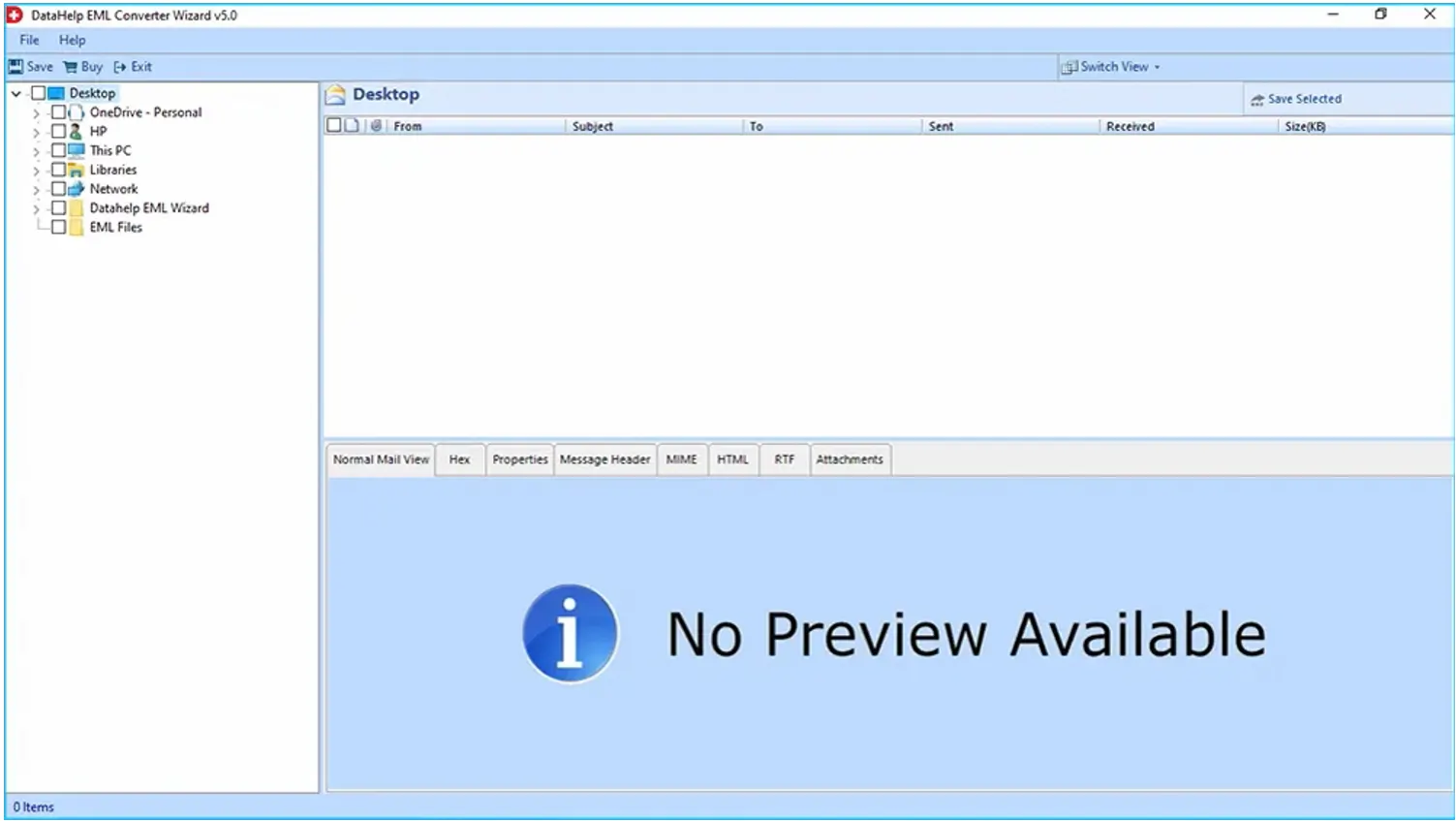 2: Explore folder navigate to the folder containing Hexamail emails. Select the folder and preview complete data in the software panel itself.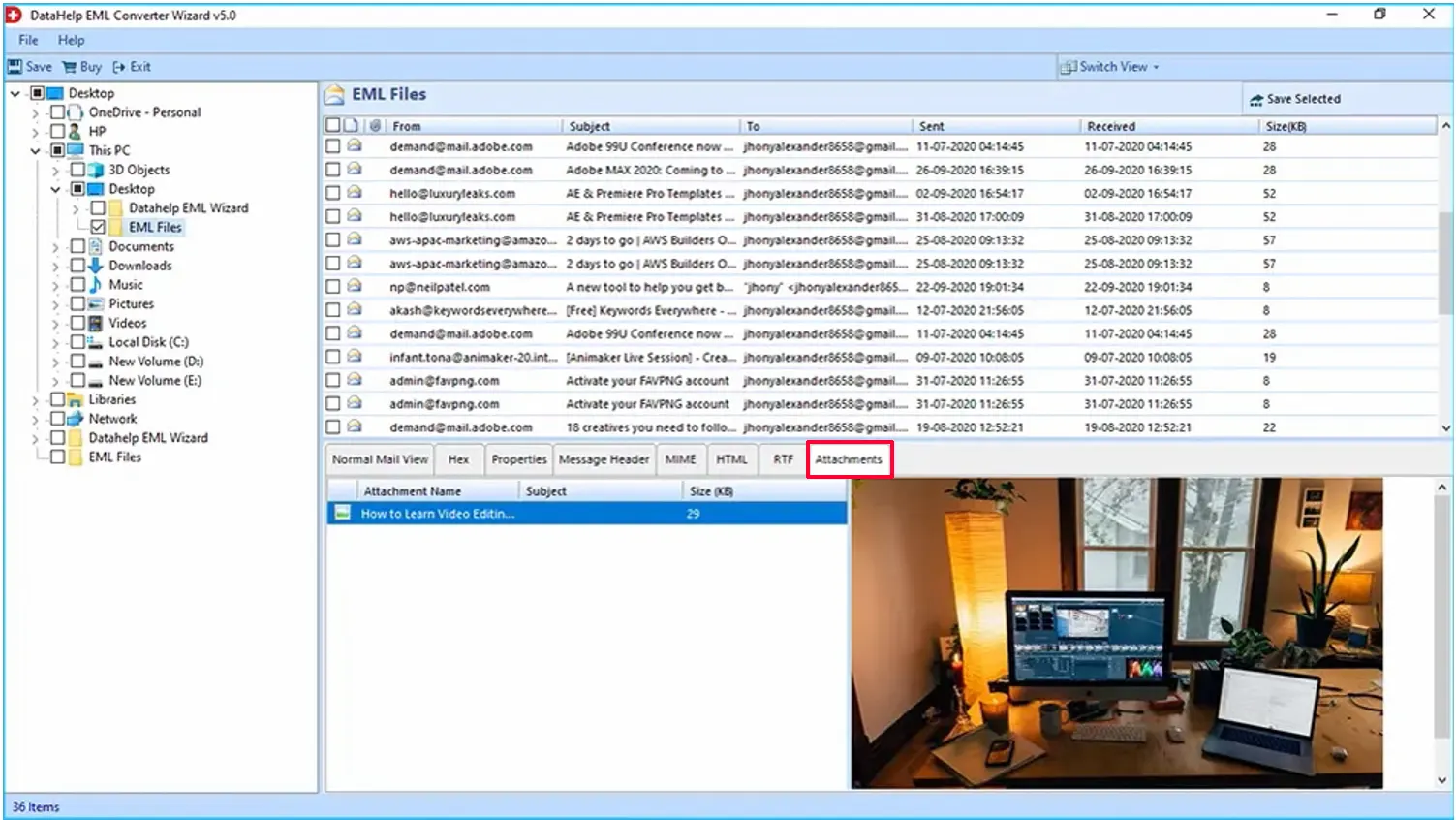 3: Click on the Save button from the menu bar and move to the next step.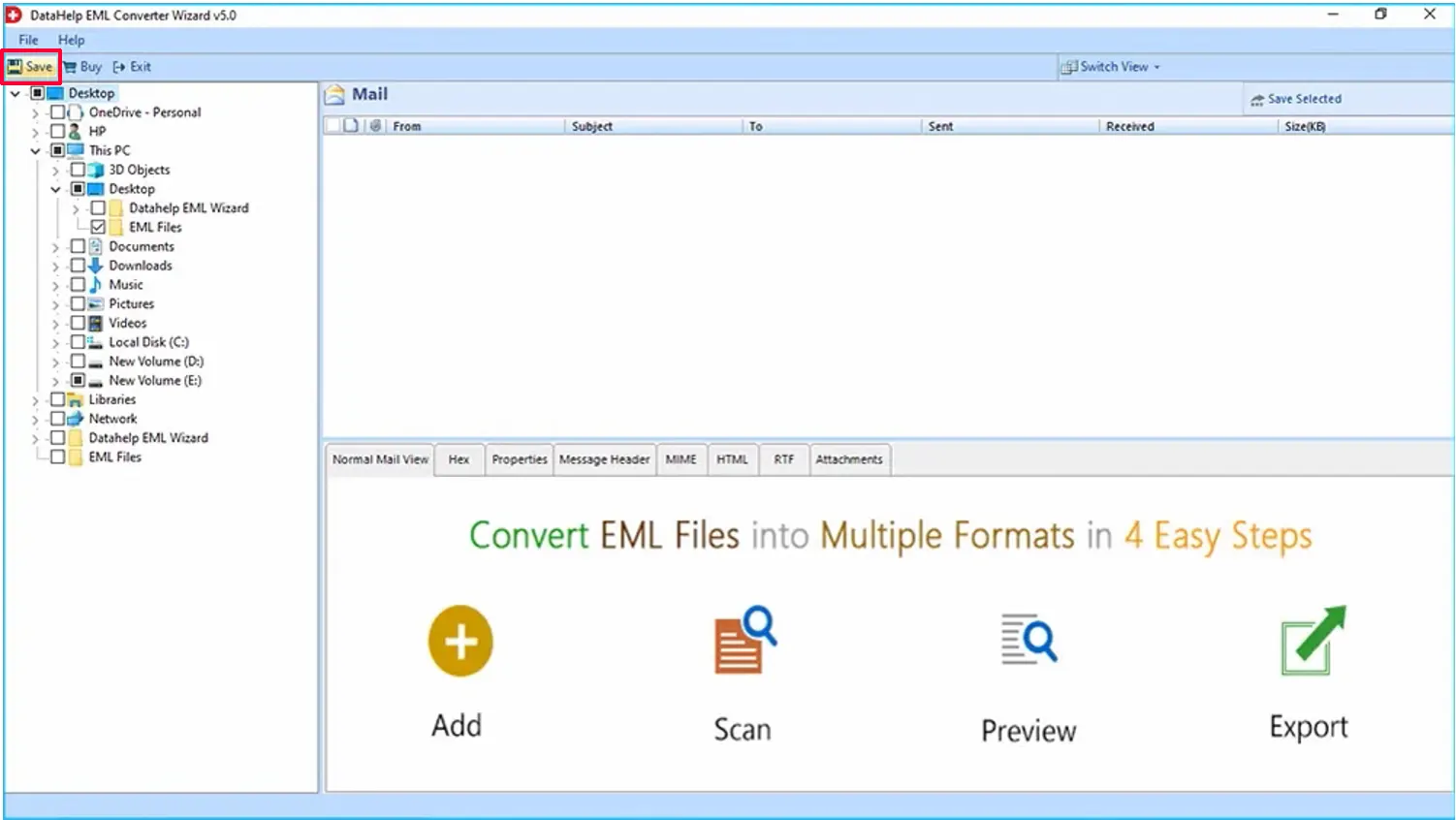 4: Now Select the PST radio button and also you can apply advance settings (if required). After that browse location to save exported files.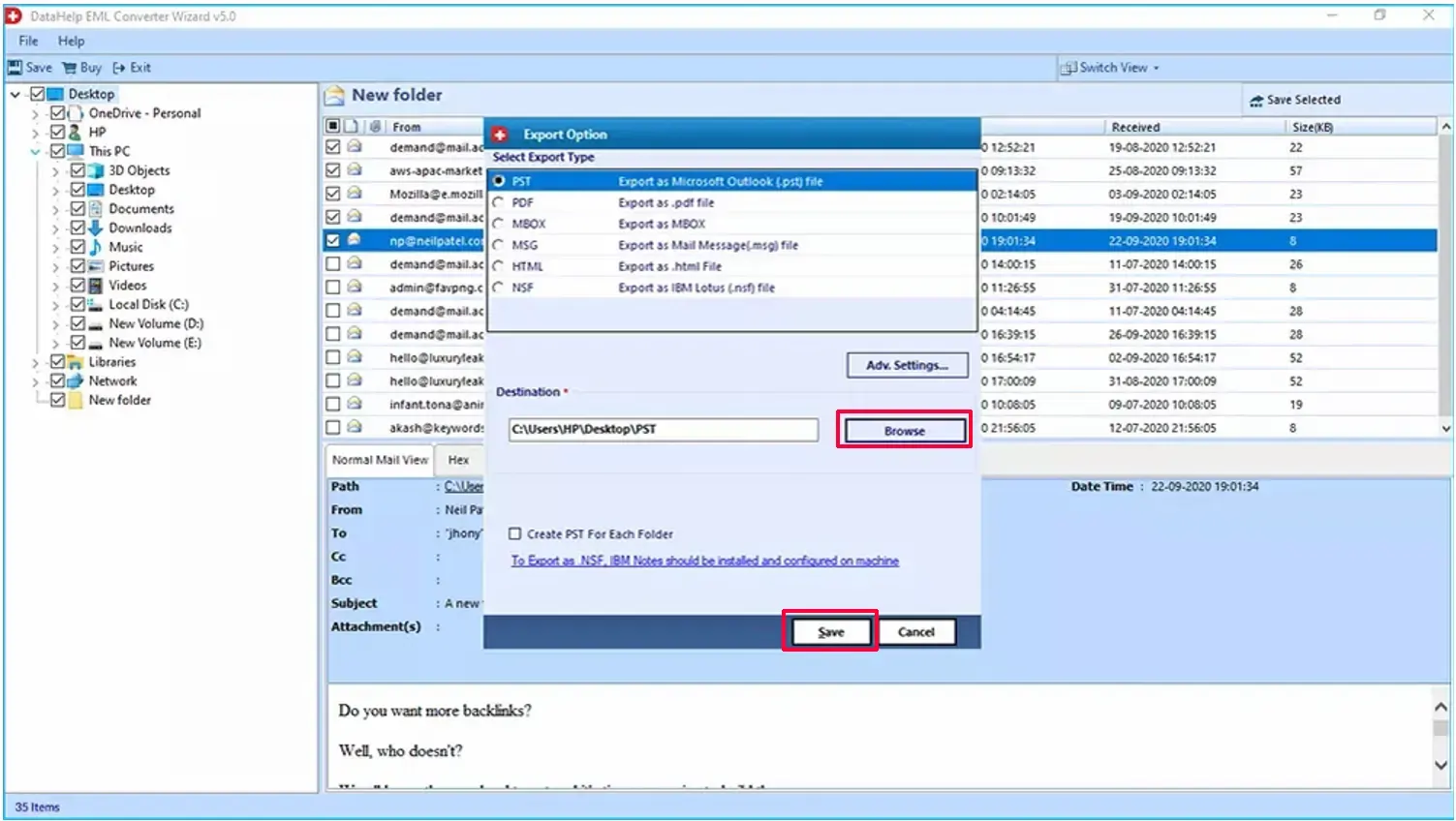 5: Now you have a PST file, simply launch the Outlook on the same system and perform the import process. If you are not aware of importing process, check out this informative article to understand PST to Outlook import process.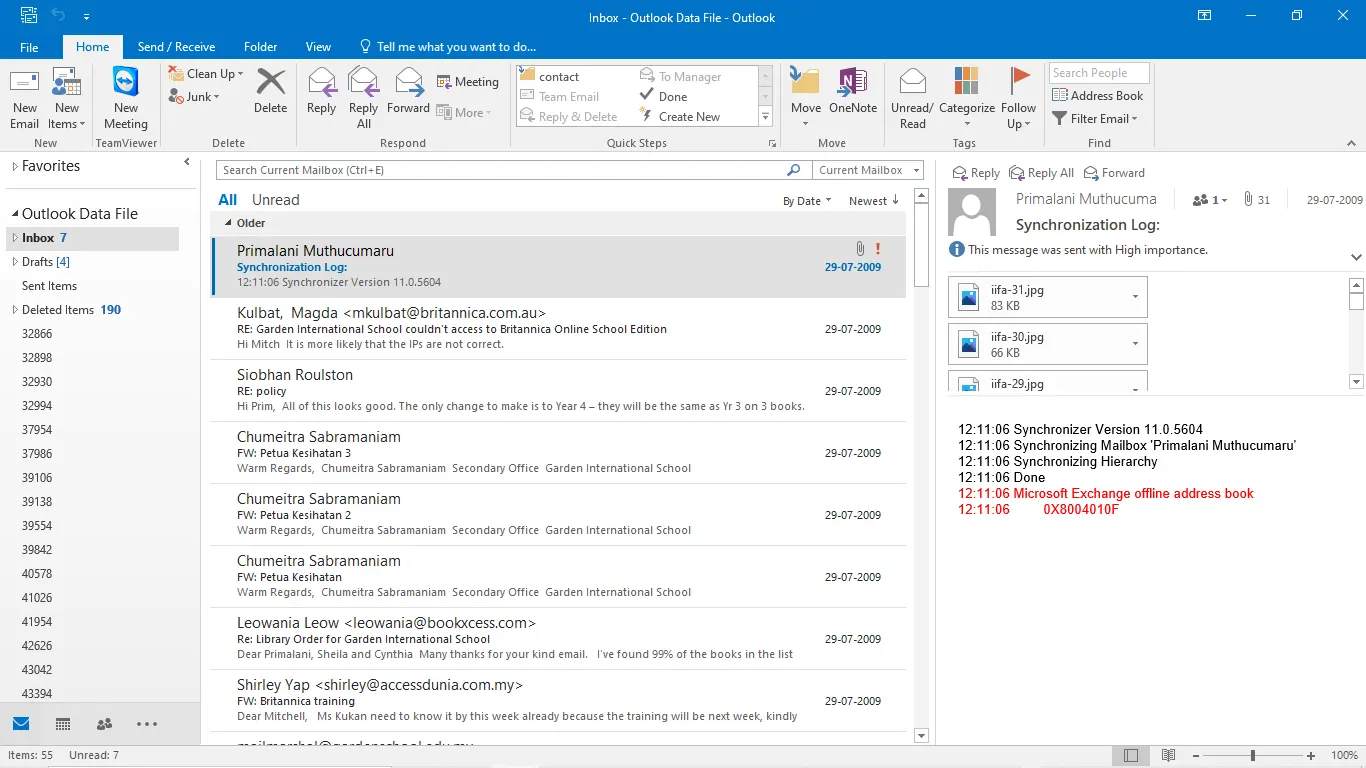 Your task has been completed to import Hexamail to Outlook migration.
Conclusion
Migration of Hexamail Flow to Outlook is not a complicated task, but you have to select the right method. Therefore, in the above blog, we have explained the method in detail that will help you to easily convert Hexamail to the PST file format.