How to Fix Issue OST File Keeps Getting Corrupted – Reasons, Prevention & Solution
Are you worried by getting OST file corrupted issues in Outlook 2019, 2016, 2013, 2007, 2003?
Don't panic while continuously getting OST file keeps getting corrupted error message. This article is just for those users who are actually facing these kinds of technical issues and later result in damaged or corrupted OST data in Outlook. Subsequently, we will find out how to resolve or fix these corrupted issues. Read on..
Before we get started let's try to get the bottom of the OST file. Outlook stores mail data in the Offline Storage Table (.ost) format.
It enables users to download their message and mail data even in offline mode. The default location of the OST file is – drive:\users\AppData\Local\Microsoft\Outlook.
But, sometimes it gets vulnerable due to several sets of conditions which makes the file unfeasible to the users. Read the below segment to get the idea behind OST data file corruption.
Do you Know What are the Reasons behind Outlook OST File Corruption?
There are many reasons when OST file get corrupted frequently. Some of the common factors are listed below:
Virus or malware intrusion – Any malicious file can infect the OST files. To protect the data from viruses or malware it is highly recommended to have antivirus in your system.
Abnormal Outlook termination – Due to forcefully terminating the MS outlook application it freezes the OST file, which causes damage to OST data.
Large-sized OST file – When OST data exceeds the file size limit, it turns into an inaccessible corrupt file. Thus, it requires to maintain the size limit or repair it.
Abrupt network interruption – If there is any failure in network connectivity, then it causes synchronization error which results in OST file corruption.
Incompatible Outlook plugin – Sometimes, it might be a problem within the add-ins installed with Outlook. So, it is required to disable add-inns that actually creating an issue.
Important Tips to Avoid Getting OST File Corrupted Issues
Update Outlook add-ins and plugins.
Make sure antivirus is installed in your system.
Always take a backup of Outlook data.
Should have a strong network connection.
Expert Solution to Quick Fix Outlook OST File Keeps Getting Corrupted Issue
An automated tool especially designed to repair corrupted OST files from Outlook 2019, 2016, 2013, 2010, 2007, 2003. The tool has an effective feature to perform deep analysis of OST data with its attributes. Apart from this, it will maintain OST emails meta properties such as To, Bcc, Cc, sent date, etc.
Prominent Features of the Software
It can recover the permanently deleted OST files.
It can also decrypt SMIME & OpenPGP encrypted OST files.
It enables to recover multiple files at a time.
It does not require Outlook installation on your system.
Quick and advanced scan options allow repairing highly corrupted files.
How to Resolve OST Files Keep Getting Corrupted Issue in Just Four Simple Steps?
Download and install Tool:

then, you need to follow the below steps:
Step 1. Run the tool & add the OST files using the Select and Search File option.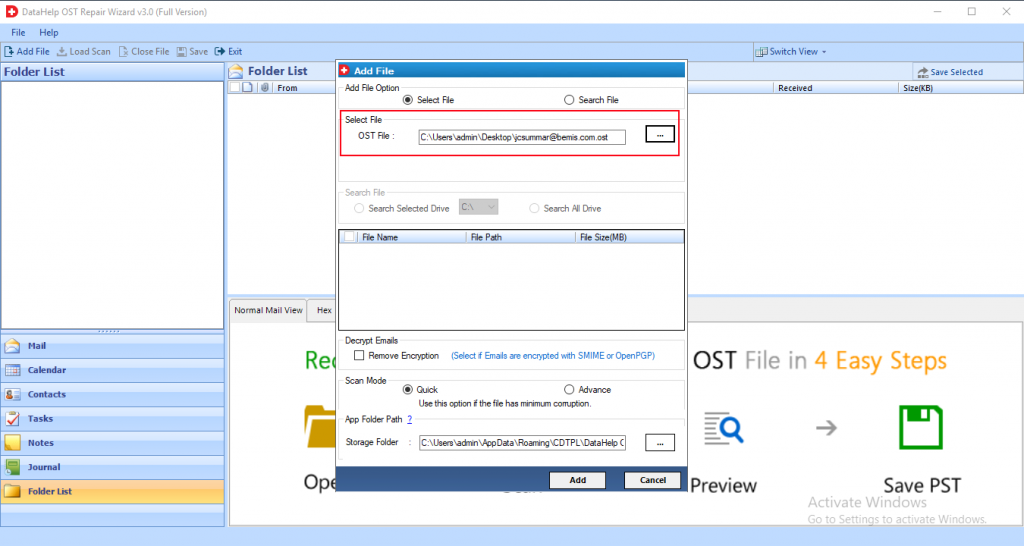 Step 2. Scan OST file, tool provides Quick, Advanced Scan.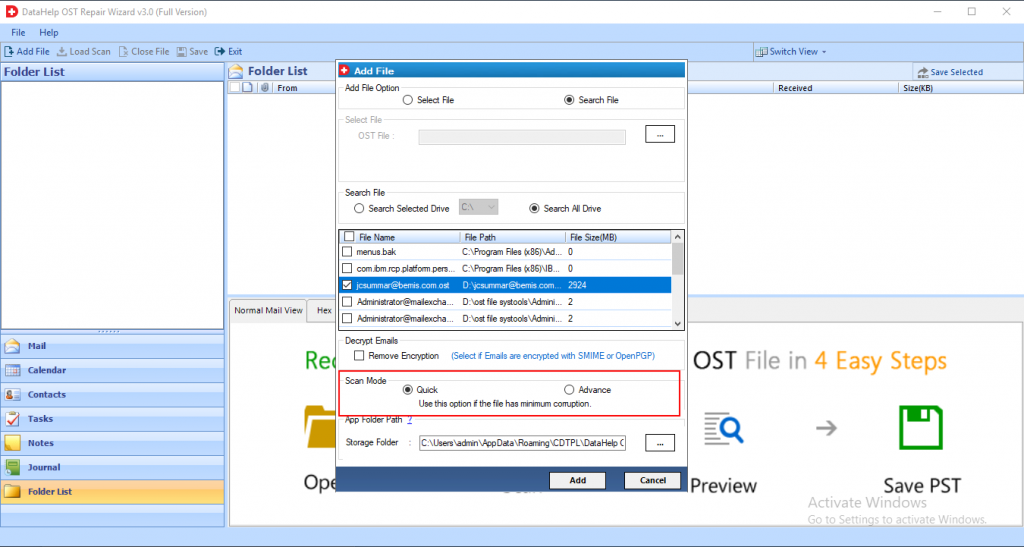 Step 3. Now, you can preview recovered data.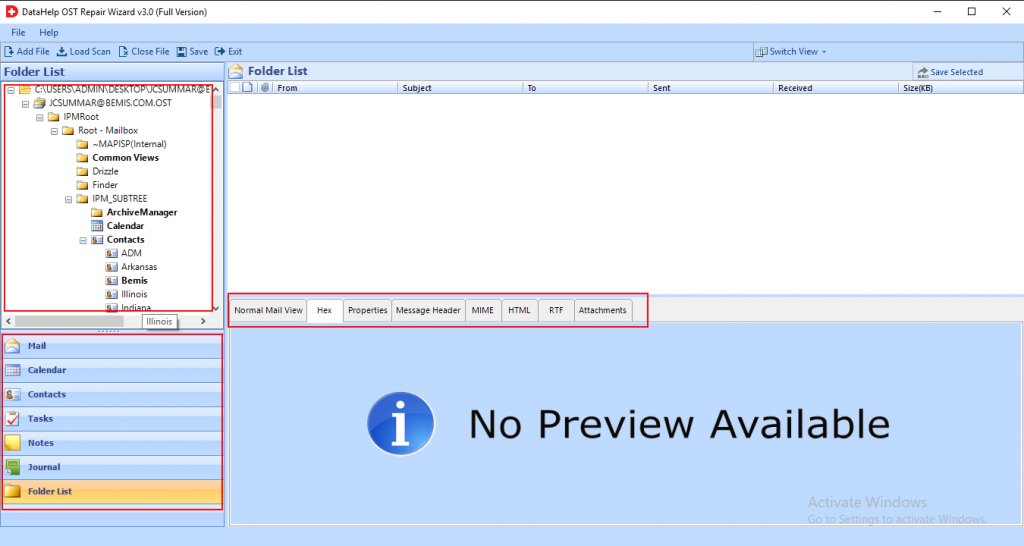 Step 4. Select file to save data, tool provides multiple file formats.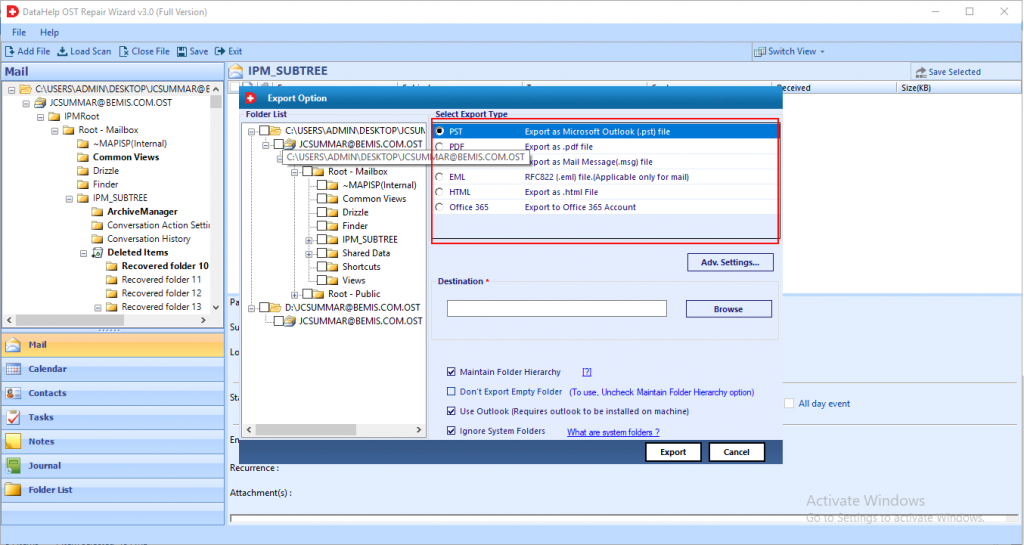 Hence, you will get all recovered data like Mails, Calendar, Contacts, Tasks, Notes, Journal, Folders and other items from OST file. You can preview the recovered data in eight different modes like Normal view, Hex, Properties, Message Header, MIME, HTML, RTF, Attachments.
Additionally, this software provides an option to save the recovered file in multiple formats like PST, PDF, MSG, EML, HTML, Office 365.
Concluding Thoughts
By reading the above article information about the most common reasons for frequent OST file corruption. Also, the resolution of how they can fix the OST file keeps getting corrupted issues in Outlook 2019, 2016, 2013, 2010, 2007, 2003. With the help of the automated tool users can easily mitigate Outlook OST file corruption issue.