How to Fix Large PST File Corruption Issue in Outlook?
If the size of your Outlook PST file is too large or exceed the default storage size then you will face corruption due to large PST.
In such a situation, users encounter with many problems like they can't access their emails, open a file, copy a folder, and application pauses (Outlook hang).
You'll probably lose your crucial data permanently if you can't resolve the issue timely. you do not need to worry about these issues, from here you will get the solution.
In this post, we'll discuss impeccable methods to resolve the user's query on how to resolve oversize pst file corruption.
Before we proceed to its solution, let's understand some reasons that are responsible for large-sized PST files.
Why do Large PST Files Get Corrupted?
As we know PST is the Personal Storage Table of Microsoft Outlook that contains emails, contacts, items, calendars, tasks, journals, etc. Every Outlook PST file has some size limit, but if file size reached its maximum limit, then it will result in PST file corruption or PST file inaccessibility.
Some Common Errors Due to Over-sized PST
MS Outlook application may notify the following errors when you have a large Outlook data file.
Error 0x00040820 – It appears when a user attempts to synchronize mailboxes with an Outlook data file that exceeded the standard file size limit.
File Access Error 0x80040116 – It occurs when the Outlook data file becomes corrupted or damaged due to file over sizing issues. Read More..
Background Synchronization errors – When there is mismatch occur between the size of the older and the newer .PST file.
How to Fix Over sized PST File Corruption Issue?
As we know, PST file will become corrupted due to large size. Therefore, we will provides methods to repair corrupted file. There are two major methods to deal with this corruption issue.
Method 1 # Using Inbox Repair Tool :
Microsoft Outlook provides an inbuilt utility known as Scanpst.exe. It helps to fix only the minor corruption issues in the PST file.
Browse to your MS Office directory and find ScanPST.exe

Launch the application by double-clicking on it and then click on the "Browse" button to select the PST file that you want to repair.

Click the "Start" button to scan the selected PST for errors or issues.

Now, choose the destination location from the drop-down to save this backup file.

Finally, click on the "Repair" button to initiate the repairing process.

Drawbacks of Manual Method
If the PST file is highly corrupted, then this utility will be unable to fix it.

The process is time-consuming.

There are chances of data loss.
No worries, we have an alternative solution that can overcome the limitations of the manual tool.
Method 2# Using Professional Software
PST Repair Tool is one of the best tool to fix corruption due to large pst. This software scanned the complete PST file in few minutes. It can easily repair the corruption of file without losing a single bit of data. The advanced scanning mode of the tool quickly repairs the severely corrupted PST file.

Working Steps to Fix Large Size PST Files Issue
You can use this proficient tool to troubleshoot the Outlook PST corruption issues within a couple of clicks.
Step 1: Download, install, and run the software.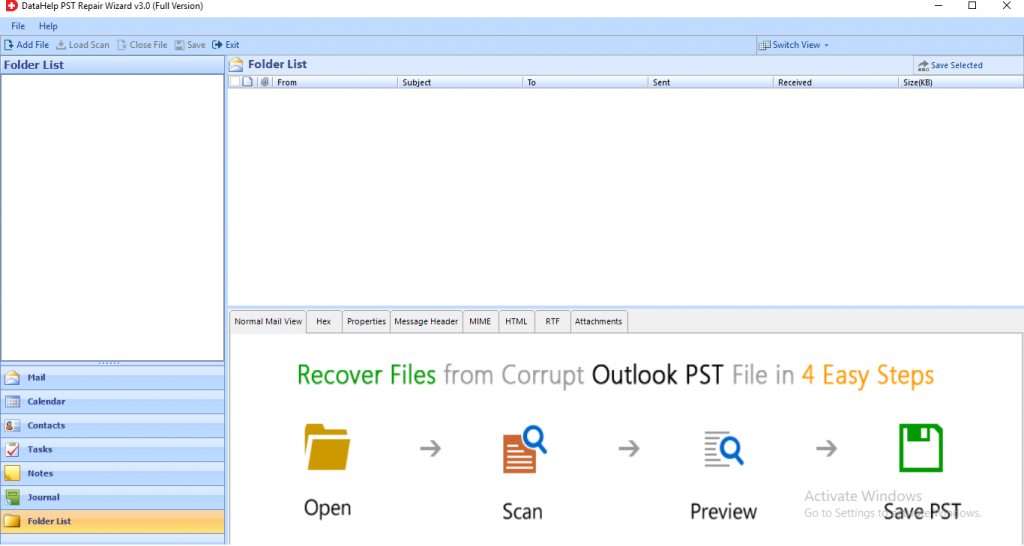 Step 2: Click on the Add File button to insert the corrupted PST files.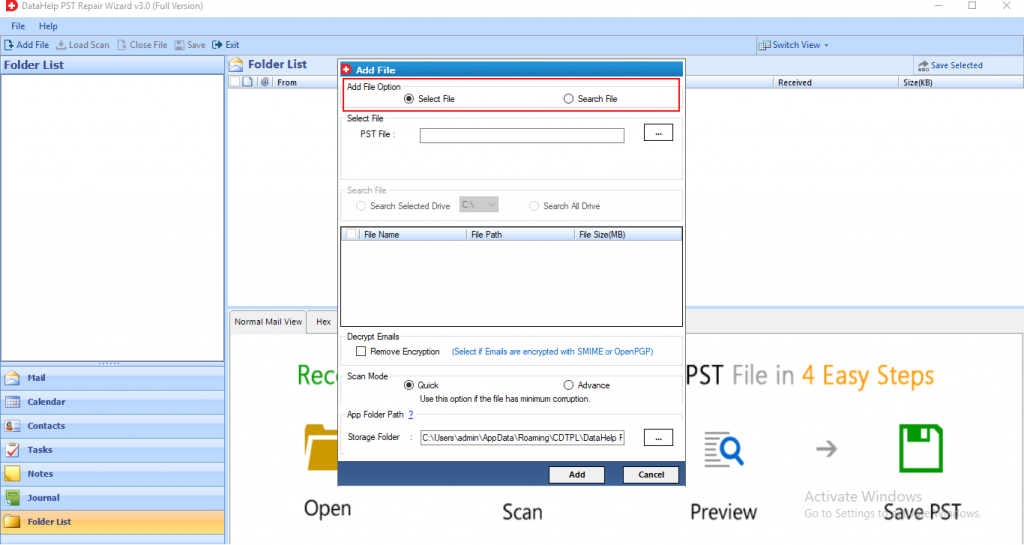 Step 3: Now, the software provides two scanning options- Quick Scan or Advanced Scan. Choose as per your requirement.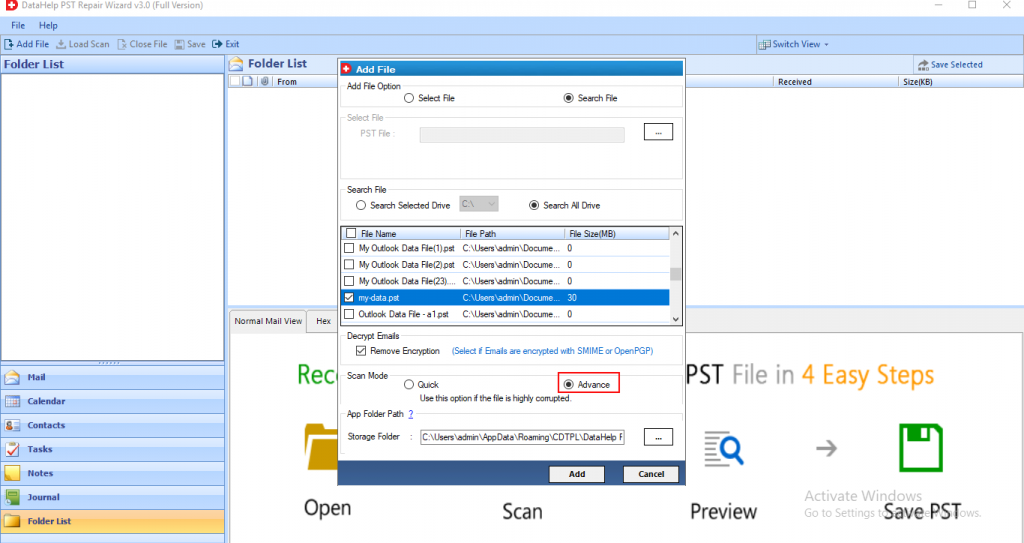 Step 4: Once the scanning process is completed, check and preview all the contacts, notes, tasks, journals, folder list, calendars in the software panel.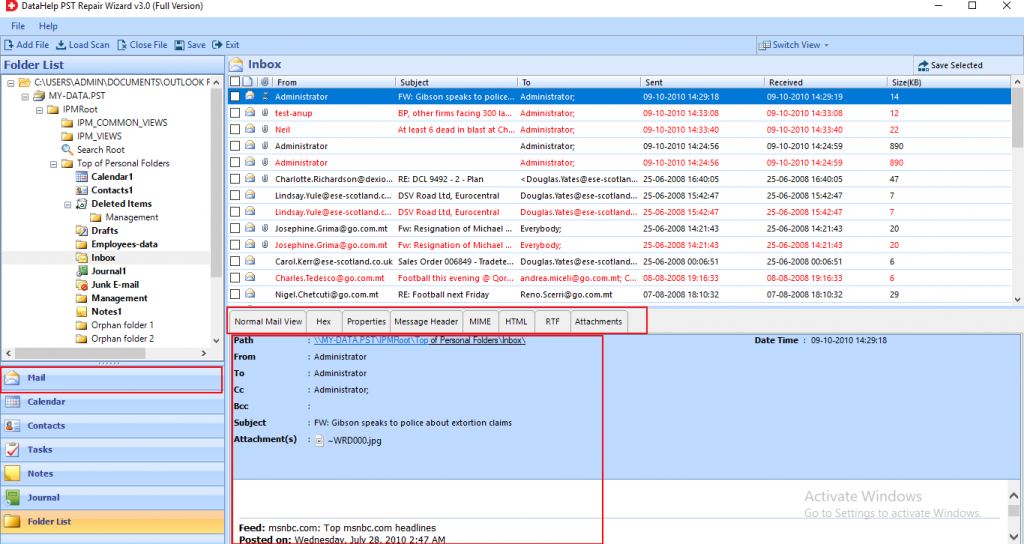 Step 5: Now, you can save the data in multiple formats like PST, PDF, HTML, EML.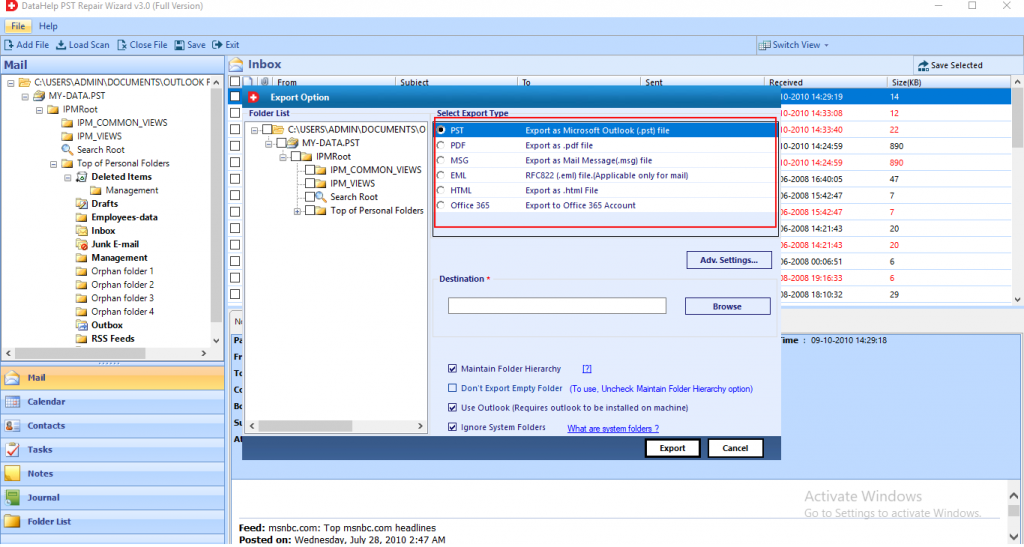 Step 6: Select the destination location where you want to save the Output file. Click on the Export button.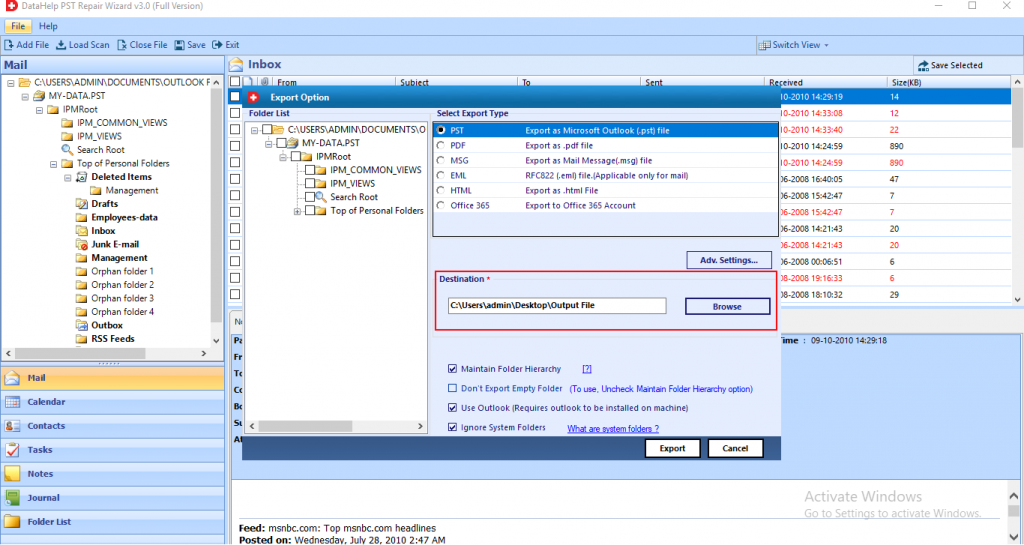 Step 7: Finally, the software fix large PST file corruption. Hit the OK button and access their data from the destination location.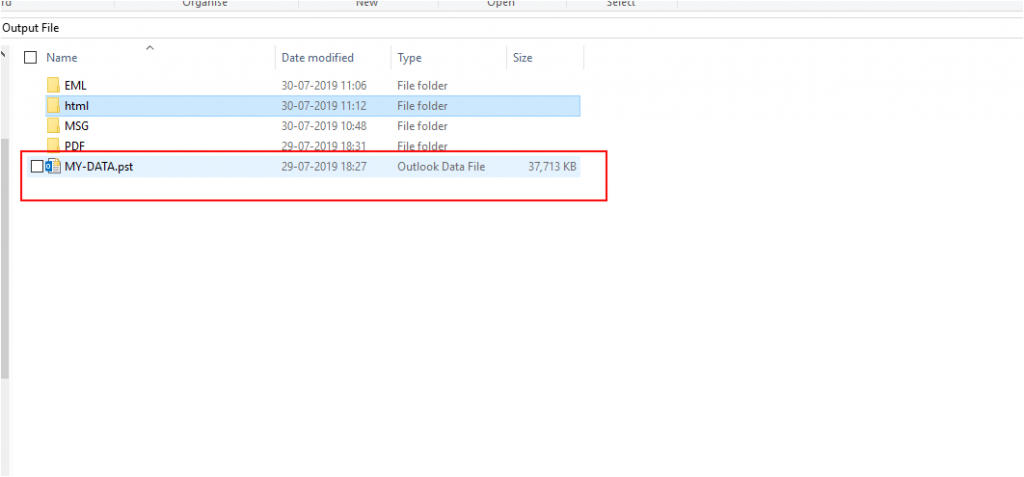 It's Time to Verge
In this article, we resolved the user query "how to fix large PST file corruption issue". The size of the PST file always creating a problem in Outlook when it exceeds its file size limit.
Therefore, we discussed the manual and automated way to fix the corruption due to large PST. But, we experienced some limitations in the manual tool. To overcome those technical constraints, we come up with the expert solution to resolve over-sized PST file corruption problem.