How to Migrate Windows Live Mail to Office 365 with Attachments?
"In this article, we will find out the solution for "How to migrate emails from Windows Live Mail to Office 365 with attachments?" And also you will learn all possible methods to do this task"
Before getting started let's take a look at Windows Live Mail, we are all aware that it is an email client that manages the messaging services. Every message of Windows Live Mail is in the extension of .eml and users can access their mails within their local system only.
Now, here the question arises "Can we access our Windows Live Mail account data on the cloud?" Yes, you can do that right away. Let's see how!
One can do this by migrating Windows Live Mail to Office 365 which will be explained in more detail in the subsequent section.
But for now, understand why users need to import Windows Live Mail emails into Office 365 account.
Why We Need to Perform Migration?
There are lots of benefits while switching to Office 365 like easy collaboration, database synchronization, reliability, interactive applications & services for business purposes. It always gets updated with the latest technologies in its subscription plans.
Furthermore, it consists of the following features:
It allows accessing emails, contacts, calendar, tasks, etc from anywhere and anytime.
Moreover, it maintains data integrity hence there are no chances of data loss.
It has advance security features with updated digital signatures.
Migrate Windows Live Mail to Office 365? – Methods
Generally, there are two approaches by which we can export emails from Windows Live Mail to Office 365. Let's have a look at both the solution which are given below:
Direct Method for Windows Live Mail Mailbox to Office 365 Migration
Manual Free Method to Migrate Data (Having Some Limitations)
To start with the direct method a user has to download and install software which is known as EML to Office 365 Migration software.
Method 1: – Import Windows Live Mail Emails to Office 365
First, you have to download & install the software –

After launching the migration tool, follow these working steps:
Step 1. Select the "Drag & Drop" option to upload Windows Live Mail email (.eml file) or use the "Select Files" option to import EML files.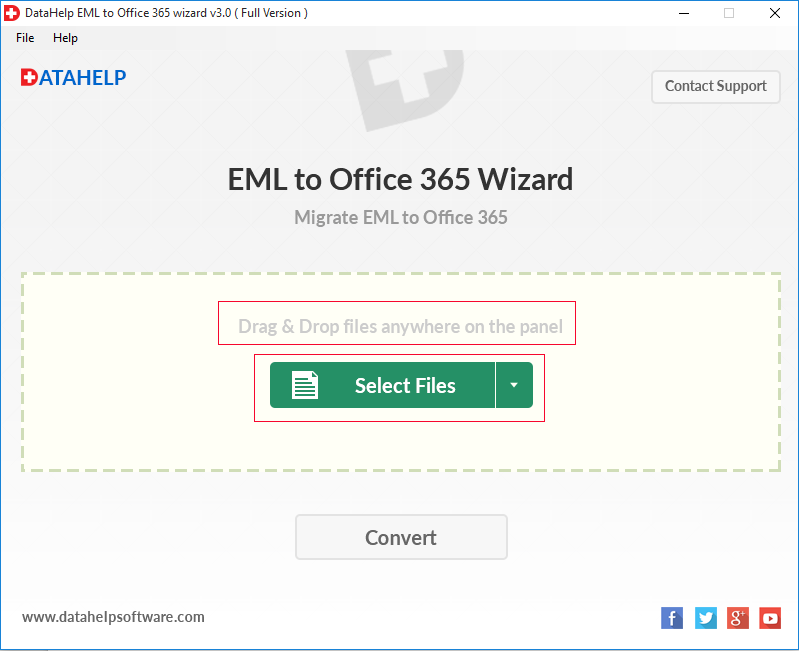 Step 2: Select File(s) to add multiple WLM email files and click on the "OK" button.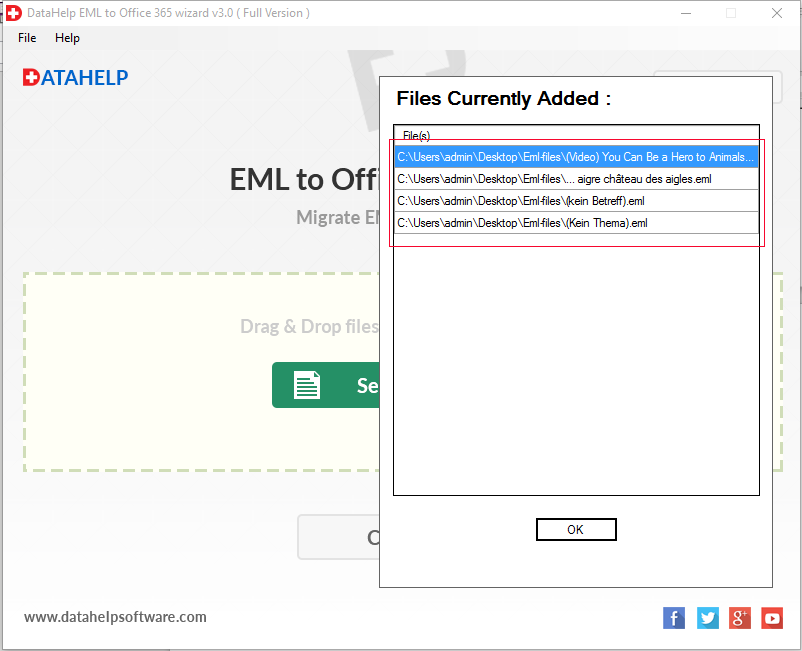 Step 3: Click on "Convert" and enter "User Credential" of Office 365. Then click on the "Login" button.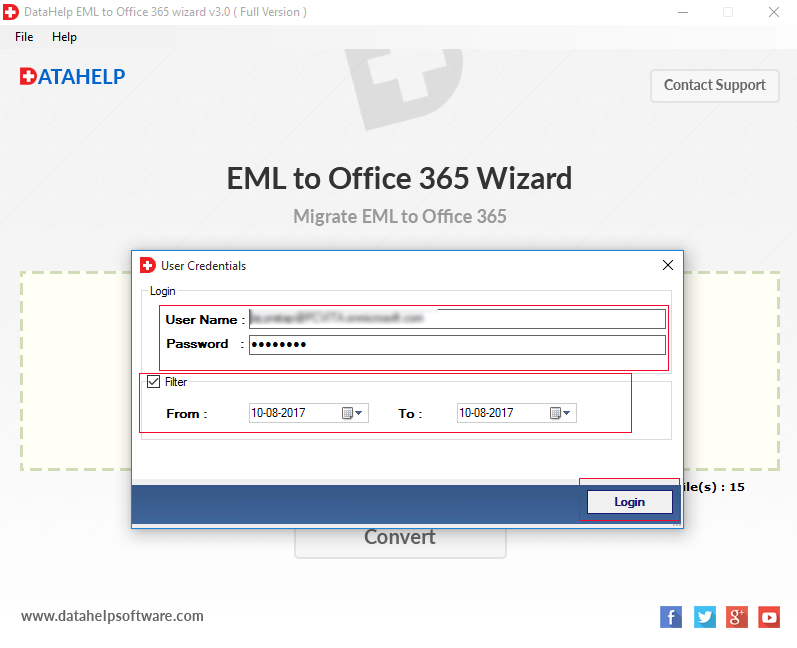 Step 4: After login, it starts the Windows Live Mail to Office 365 migration process. Click on the "Ok" button.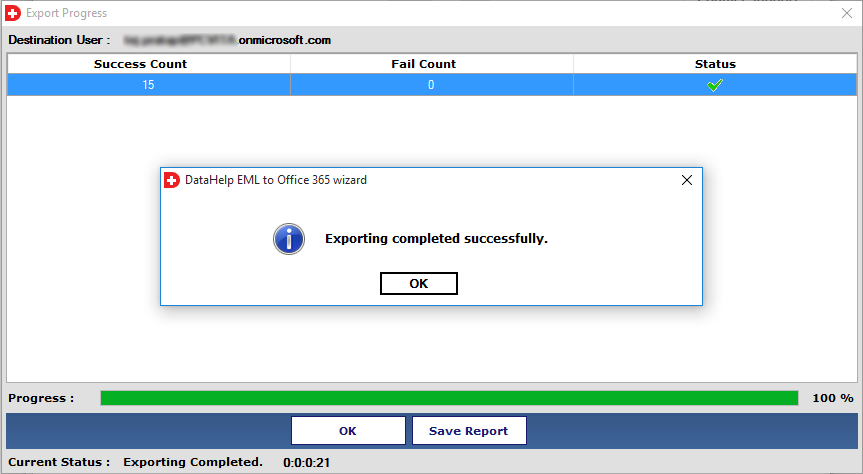 After implementing the above simple steps, Click on "Save Report" to save a file for future reference.
Method 2: – Windows Live Mail to Office 365 Manually for Free
As there is no straightaway process to import Windows Live Mail Emails to Office 365. You have to implement the following step one by one.
Phase 1. Export Window Live Mail data into PST format:
Open Windows Live Mail application >> Click on the File button.
Go to Export option >> Choose Export messages.
Select Exchange server >> Click on the Next button.
Choose Windows Live Mail EML folder >> click on the OK button.
The wizard starts the exporting process. Click on the Finish button.
After the completing phase one procedure you have to follow the phase two steps:
Phase 2. Migrate Windows Live Mail Emails into Office 365:
In this phase, one can import data into Office 365 by using these two mentioned techniques.
Network Upload
Drive Shipping
If you technically sound good then only you should prefer these manual techniques. And if not it can result in many errors or even data loss.
Note – You can clearly see the above manual approach is a time-consuming process to perform Windows Live Mail to Office 365 migration. So, we suggest you the third party utility to import complete emails in a quick and easy way.
Concluding Thoughts
After reading this article, you will acquire complete knowledge of "how to migrate Windows Live Mail to Office 365" in a simple way. Also, if users have a huge amount of database the above-mentioned professional software gives you successful results with a few steps.
Check features of the converter tool for Windows Live Mail.