[Explained] How to Unprotect VBA Project in Excel Without Password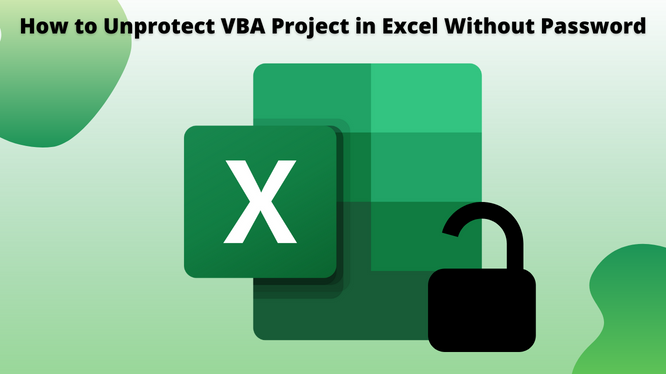 Are you having trouble locating a technique for How to unprotect VBA project in Excel without password? And do you want to get it done quickly? If you answered yes to all of these questions, you've come to the correct spot. All of the points mentioned above will be covered in this blog.
However, before we do so, let's get a brief idea about VBA files. We will also describe a short approach that assures to unprotect the VBA excel in a dependable manner.
An Excel Visual Basic for Applications (VBA) Project is a programming language used to create simple programs within Excel. It is typically used to transform complex or time-consuming tasks into automated, time-saving processes, hence boosting the reporting process's quality. These VBA projects, on the other hand, might be password-protected to safeguard their privacy or to prevent unauthorized access to the original working script. As a result, it may be difficult to recall these passwords at times, either because users have forgotten or misplaced the password, or for a variety of other reasons.
How to Unprotect VBA Project in Excel Without Password: Manual Solution
Create a new Microsoft Word document.
Now, hold down the Alt + F11 buttons.
Select a module by clicking Insert.
Then, in the general window, enter the following code >> press F5.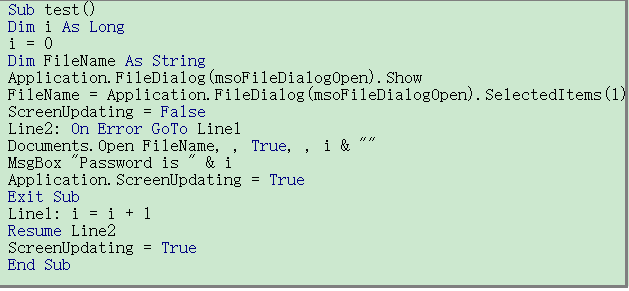 Select the word document to be unlocked and click open.
Wait for the confirmation pop-up box. It signifies that your password is successfully restored.
Next, click Ok to close the pop-up box.
The document that is encrypting will be open.
Then, go to the File tab and choose the option to safeguard a document.
Select Encrypt with Password.
Simply remove the password from the text field and press the OK button. It will unlock the VBA project password from the .doc file.
You can open the document without a password the next time.
Manual Solution's Limitations
The manual solution for how to unprotect VBA project in Excel without password is not considered the best alternative because manual methods always have restrictions. They are as follows:
The manual method is both time-consuming and perplexing.
Non-technical users are unable to perform.
It takes a long time.
Smart Solution for How to Unprotect VBA Project in Excel Without Password
The manual technique appears to be free and simple to use. However, this procedure has a high risk of data loss. It also requires you to be technically proficient to execute the steps. So this manual method is not the best way to resolve your problem.
We recommend using a trusted professional tool such as DataHelp VBA Password Recovery Software. This is one of the most secure and tried and tested methods.
This advanced program is capable of swiftly unlocking VBA project excel from any form of a file, such as.xlsm,.xls,.doc, and so forth. Furthermore, the software has developed novel features, such as the ability to unprotect VBA projects in Excel 2019, 2016, 2013, 2010, and 2007.
Download Software Purchase Software
1. Start the software and select VBA Project from the Add File(s) or Add Folder menu.
2. Locate the VBA file on your PC, as shown in the image below.
3. After you've reviewed the files you've added, click the Reset button.
4. When the process is complete, the password will be displayed by the tool.
Also Read: Most Reliable Solutions to Break VBA Password in Excel
Wrapping Up
VBA files are extremely important and are used to store critical information. We usually maintained these files password-protected. One of the major concerns is how to unprotect VBA project in Excel without password. We explored two solutions to this problem after examining the preceding circumstances. Given the need for Excel VBA project password removal, we have concentrated on a single manual method. Aside from the manual workaround, customers can also choose an automated approach to unlock an Excel VBA project without a password.