Import OST File into Outlook 2019, 2016, 2013, 2010
Questions like how to import OST into Outlook can emerge in various situations. But the core issue is that Microsoft Outlook does not import OST files directly.
This blog is dedicated for delivering an assured solution to import OST files to Outlook all versions (2019, 2016, 2013, 2010, 2007).
Unfortunately, Outlook applications do not provide a direct solution to import OST into Outlook. It requires two steps to do the task.
Step 1: Export Your OST Files to Outlook Readable PST File
Step 2: Import Step 1 PST File to Microsoft Outlook
Both steps are checked on a large size OST file. Perform the steps to complete the OST to Outlook import process.
Step 1. Export OST File Data for Outlook
Experts verified software to Convert OST to PST Format, you can export all items from OST and save them in Outlook support PST format. It supports attachments, contacts, calendars, tasks, notes, etc. as well as emails. This software is compatible with all versions of Outlook and Windows OS.
Download Software:

1: – Launch the tool on your machine. And opt for drag n drop or Select File / Select Folder option.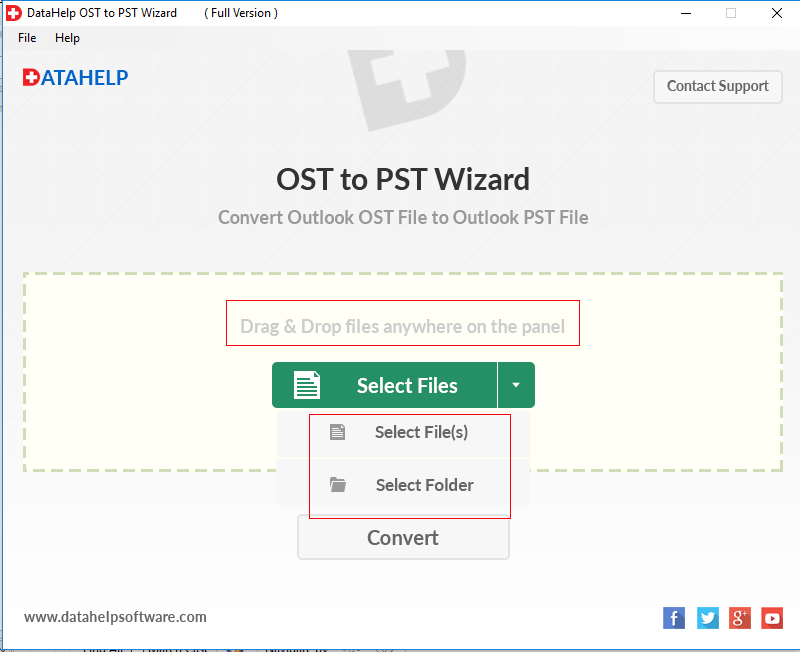 2: – After adding the OST file into the software panel. It will automatically load.
3: – After files are loaded on software, simply click on the Convert button to go further.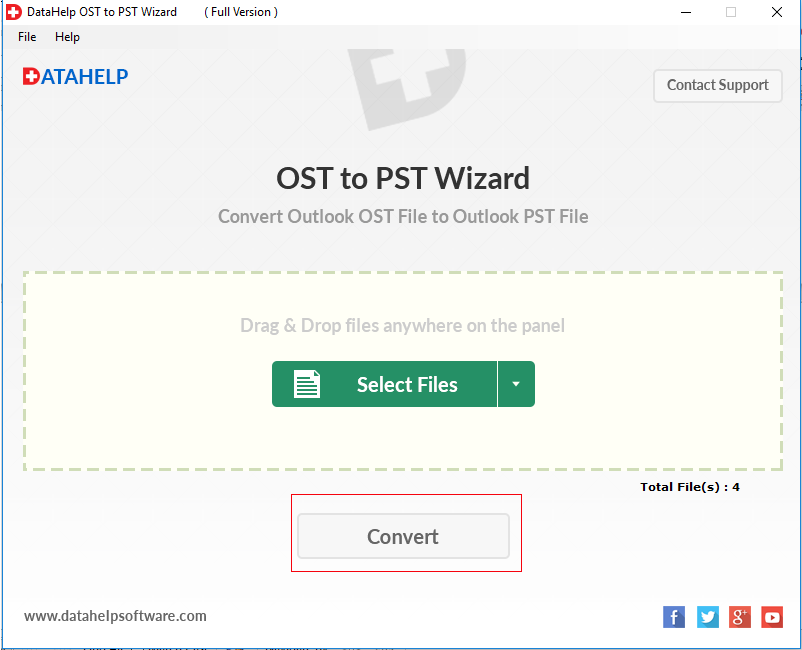 4: – Choose the location to save the converted PST files. Click on the OK button to initialize the conversion process.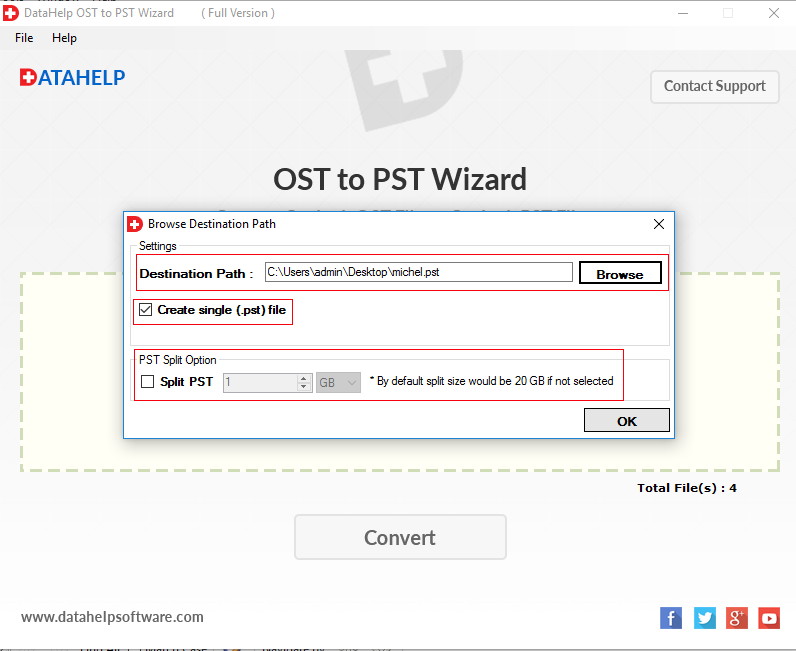 5: – Now you have successfully Exported your OST file.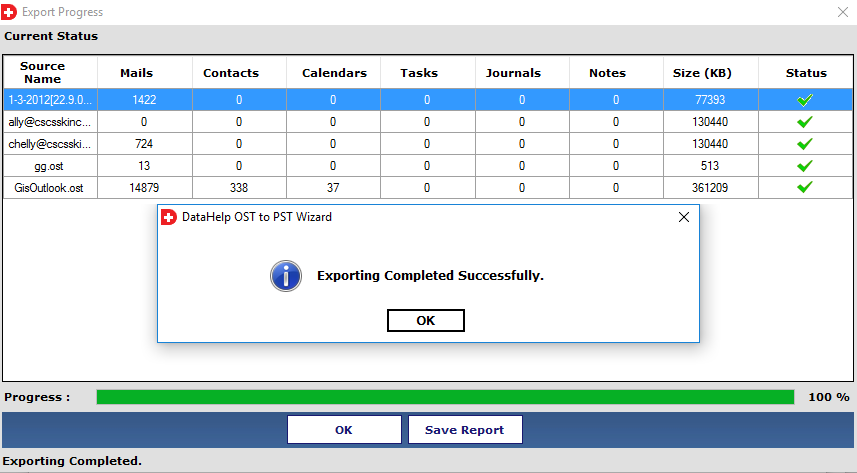 The first step is completed here. Move to the second step and complete the OST to Outlook import process.
Step 2: – Import Step 1 Output File into Outlook
Microsoft Outlook provides Import/Export wizards. You can use this feature to import PST files. You can find this option by hitting on the File tab and following further steps.
Complete and step-by-step guide to import PST to Outlook all versions.
Import OST to Outlook has been successfully completed. Now open your Outlook and access all required emails.
Why Not Import OST to Outlook Manually?
Manual methods demand already prerequisite configuration. Users cannot perform the conversion process unless the Exchange server (OR any other source application) and Outlook application are installed on the same device.
Time consumption intensifies according to OST file size. It will definitely fail for large file sizes and will denote this error:
User stuck in a loop of exporting repairing and importing without any sureness. There is no chance to import a corrupt OST file to Outlook. Inbox Repair tool will permanently delete the unreadable blocks of the OST file leaving no chances of recovery.
The manual method is efficient only in the case of a small OST file size in presence of a Source application i.e. (Exchange/IMAP/Outlook.com etc.) and Destination application (Outlook) platform.
Manual Method Fails in:
Importing Large Size OST
Unable to Import Corrupt OST File
Import Without Exchange Server
Can Destroy Message Header
Unable to Attachments Along with Emails
It is recommended to use only trusted and verified solutions to import OST into Outlook.
Import OST to Outlook – Problematic Scenarios
These are the challenging scenarios where the manual method fails to import OST to Outlook. You can jump to the stepwise import process in the above section.
MS Exchange Server Crash Down
Error Reoccurrence: OST files Cannot Be Opened
Inaccessibility during Exchange Maintenance
Migration from One System to Another
OST Mailbox Corrupted
Some users also searched for these specific features which we will cover right here:
How to import OST files in Outlook for corrupted files
Import OST file into Outlook drag and drop method
How to open OST file in Outlook complete tutorial
Import OST to Outlook – User's Queries
"I just downloaded my Outlook 2016 version on my brand-new laptop with Windows 10. My Outlook data file is *.ost type. Because I synchronized it with Exchange with my Hotmail, it was working perfectly. But I would like to Import OST into Outlook for Windows 10. I tried to do so using the Outlook export feature. My file size is 20 GB, and I am suspicious of trying the import/export wizard. Please suggest a solution that can help me to import OST file into Outlook 2016."
Concluding Points
How to import OST into Outlook is the requirement generated due to various scenarios. Unfortunately, the manual method fails at various points. So always use the expert's verified solution to import OST files to Outlook 2019, 2016, 2013, 2010, and below versions.