Exporting Contacts from Excel to WhatsApp by 2 Verified Solutions
Are you having trouble figuring out how to export excel contacts to Whatsapp?
Don't be alarmed if this is the case. In this article, we'll show you how to transfer contacts from excel to Whatsapp in the most efficient and straightforward way possible.
In today's modern world, the smartphone is the most astounding advancement. There is no one who does not use a cell phone. Many individuals are aware of WhatsApp and its growing popularity since they have a mobile phone with a variety of applications. Users can communicate with people in their WhatsApp contact list via text message or online calls with the aid of this program. As a result, in this blog, we will describe a reliable method for resolving the most frequently requested user query, namely, Add contacts from excel to Whatsapp.
What is the Importance of Exporting Contacts from Excel to WhatsApp?
WhatsApp, as we all know, is a free messaging app that runs on a variety of platforms including Android, iOS, Blackberry, and Windows OS. Users may quickly send text messages to their saved contacts and make video or audio calls using the WhatsApp program. As a result, the majority of users wish to export Contacts from Excel to WhatsApp.
What Does It Mean to Import Contacts?
Importing your Excel contacts to WhatsApp includes getting your contacts from a source other than the app, such as your phone's internal storage, address book, the cloud, or another device, and uploading them to your WhatsApp in a way that the program understands so that they can be shown and utilized by the app.
Manual Solution to Export Contacts from Excel to WhatsApp
Using the app's native functionality, you can import contacts into WhatsApp. You don't need to do anything unusual with this method; all you have to do is click a few buttons and your contacts will be imported.
Also Read: Import contacts from excel to telegram
Using WhatsApp to Import from Internal Storage
This is one of the most straightforward ways to add contacts from Excel to WhatsApp, and it works on both Android and iOS. However, because you can only add one contact at a time, this method can take a long time. If you simply need to import a few contacts to WhatsApp, I recommend doing so.
The stages for this straightforward procedure are as follows:
On your device, open WhatsApp and touch the Contacts icon. It's normally found in the top-right corner of the UI, but it can also be found in the bottom-right corner in some cases.
The next screen will show a list of all the contacts you've saved in your phone's internal storage.
You can hit the New contact option from here.
This will allow you to add a new contact to your WhatsApp account as well as to your phone.
Also Read: Import Phone Numbers from Excel to Gmail
Professional Way to Solve Convert Excel Contacts to WhatsApp
Because WhatsApp does not accept the Excel XLS or XLSX file format, there is no straightforward way to move Excel contacts to WhatsApp. Because WhatsApp only supports the address book in VCF format, you must first convert the contacts using Excel to vCard Converter.
Download for Windows Purchase Now
You'll learn how to convert Excel XLS XLSX to vCard VCF and then import the vCard file into WhatsApp in the sections below. So let's get this party started.
1. Run the software application on your system.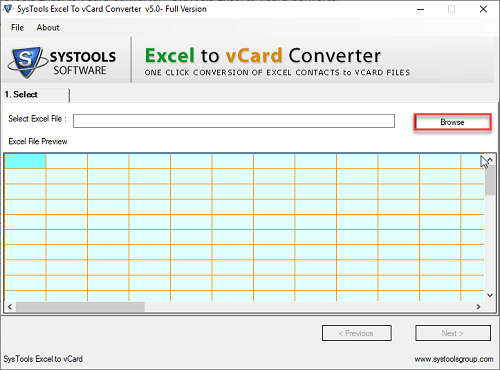 2. From the local system, open an Excel contact file.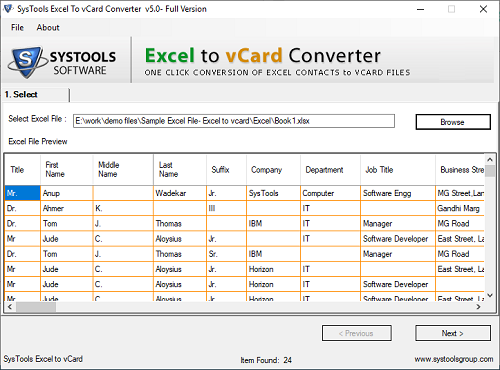 3. Within the software, you may see the details of Excel Contacts.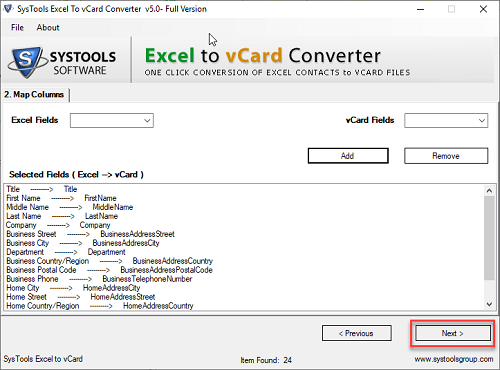 4. Excel attributes can be mapped to vCard attributes.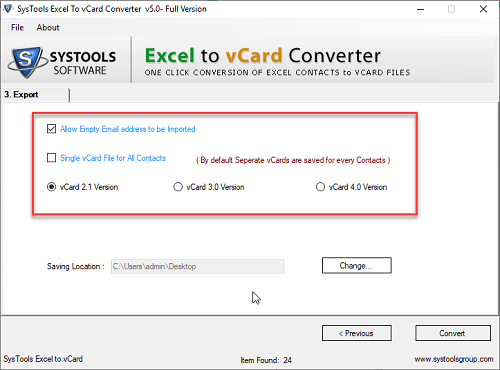 5. Click the Convert Button after selecting vCard v3.0 or 4.0.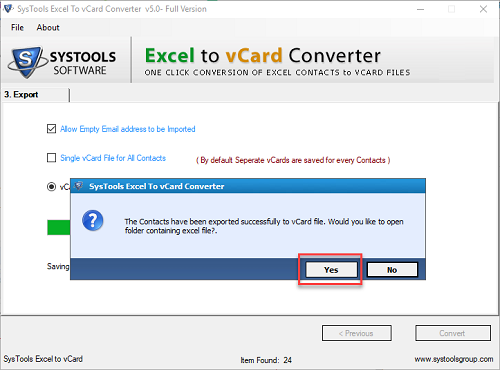 Done! Within seconds, your Excel contacts will be converted to vCard format. Proceed through the process of transferring an Excel contact list to WhatsApp.
Following are the Steps for How to Transfer VCF Contacts to WhatsApp
After converting the Excel contacts to a VCF file, a user can utilize Bluetooth to copy the address book to their phone.
To begin, you must first access your phone contacts.
Then, to export the new contacts, choose the 'Import Contacts' option.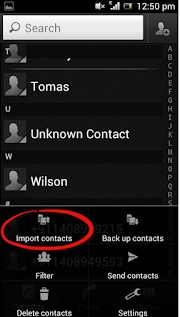 Choose where you wish the imported file to be saved. It's saved on a memory card here.
Now select the necessary VCF file from the list and click 'OK.'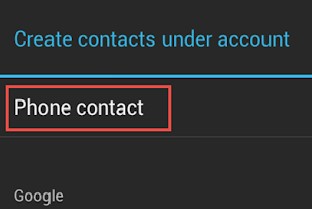 The status of the exporting file can be viewed.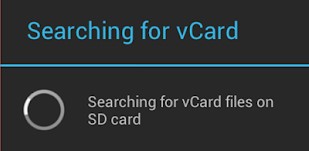 After processing, all of the contacts from the Excel file will appear in your phone contact lists.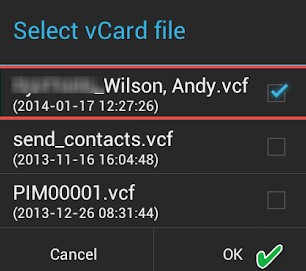 You can quickly export all of your Excel sheet contacts into Whatsapp this way.
Wrapping Up
WhatsApp, like many other social media and messaging systems, is becoming more and more integrated into our daily lives. We utilize it to communicate with our family, friends, coworkers, and business contacts. We may even utilize it to send files and essential papers on occasion.
There are several circumstances in which a user wants to relocate contact information from an Excel file to avoid having to input various user details each time. However, on a desktop or PC, you can export contacts from Excel to Whatsapp. A user can utilize third-party software to convert an Excel file to vCard format so that they can quickly store their Whatsapp Contact list.