How to Export Emails Data From Google Takeout to Outlook?
If you are searching a solution to convert mailbox data of Google Takeout to Outlook compatible format PST. So, Here you will get finest solution.
Basically Google Takeout is a free service to make an archive of Google account (Gmail data), but it does not provide any solution to export Google mailbox to PST.
And Outlook is most popular email application, nowadays every user want to access their emails data into Outlook application.
Outlook is compatible with PST file extension so if we need access Google Takeout emails backup into Outlook email client user have to export mailbox of Google Takeout to PST file.
So in this section, we will talk "How to import Google Takeout mailbox into Outlook".
What is Google Takeout Exactly?
Google Takeout or Google Takeaway it is a backup service and project by Google Data Liberation Front.
This service allows Google user's to download a backup from Google account in the ZIP file. The zip file contains a separate folder for each service which is selected to export.
It allows to export entire data of multiple services which is selected by users, by using this service user are able to make a backup of Gmail data (like emails, contacts, calendars, etc).
How to Download Google Services Data Using Takeout?
If you worried about your Google account data or Gmail mailbox data so I recommended that you make the regular backup of your account data.
Google Takeout service will help you to make the backup of Google account data. To use this service you have to follow the given steps:
1: Login to Google Takeout.
Login to Google Takeout with your account Email & Password.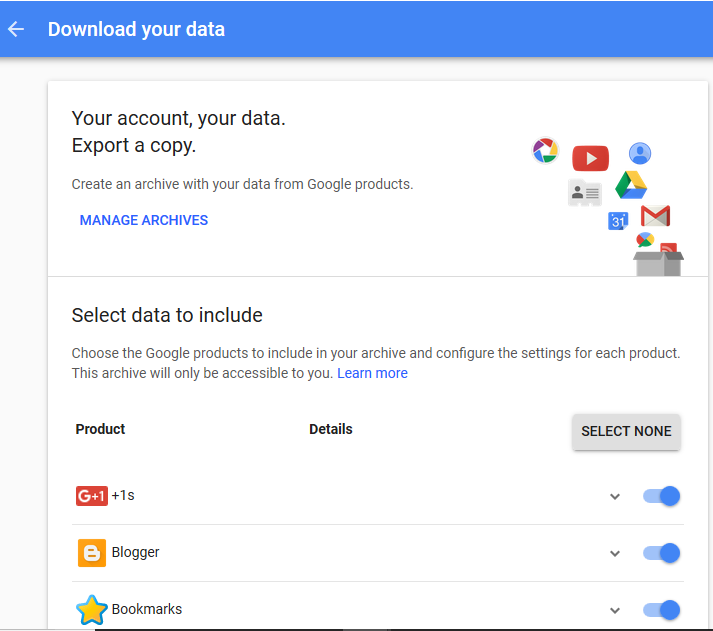 2: Select data which you want to make the backup.
Now, you have to select which Google service backup you want to download.
3: Click on Create Archive
After clicking on the Create Archive button, Google Takeout will start creating an archive of selected data.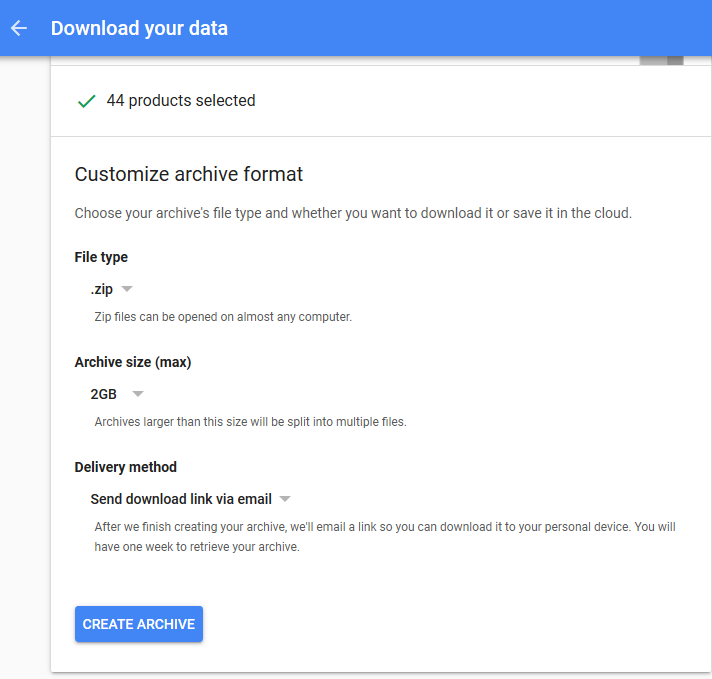 4: Now, Download data & save.
5: Check the data from the desired location.
What are Reasons Behind to Convert Mailbox Data From Google Takeout to PST Outlook?
After downloading the archive of Gmail services, you can see all your mailbox data like emails are stored in MBOX file, contacts are stored in VCF file & calendar are stored in .ice file.
So you can easily import .vcf & .ics file into Outlook email application, but you cannot directly import Google mailbox file into Outlook. Because Outlook does not support MBOX file extension.
In such situations, you have to convert Google Takeout mailbox data to PST format.
As we know Outlook is compatible with PST (personal storage table) file, PST file contain all type of data (like emails, contacts, calendar, etc) of MS Outlook.
Nowadays, every business user prefers Outlook email application. It provides multiple advanced features which are help user to manage their emails data.
How to Convert & Import Emails From Google Takeout Backup to Outlook?
How to convert my Google Takeout file to Outlook PST file? This is the common query of users who want to access their Gmail emails backup into Outlook email application.
Consider the user's queries:
"How do I convert the Takeout file to PST, I have downloaded my Gmail account data by using Google Takeout service.

After downloading Archive I have found my all email inbox, sentbox, outbox, etc are stored in .mbox files extension.

I tried to import this Google Takeout file into Outlook, but every time fail to import this file into Outlook"
So what to do in such situation, the solution of this question is very simple & easy. Without describing any complicated steps to convert MBOX to PST we would like to suggest you an automated converter tool which is work like Google Takeout to Outlook converter.
This software will export Google mailbox to PST file with entire data.
Follow the Steps to Convert Google Takeout to Outlook PST File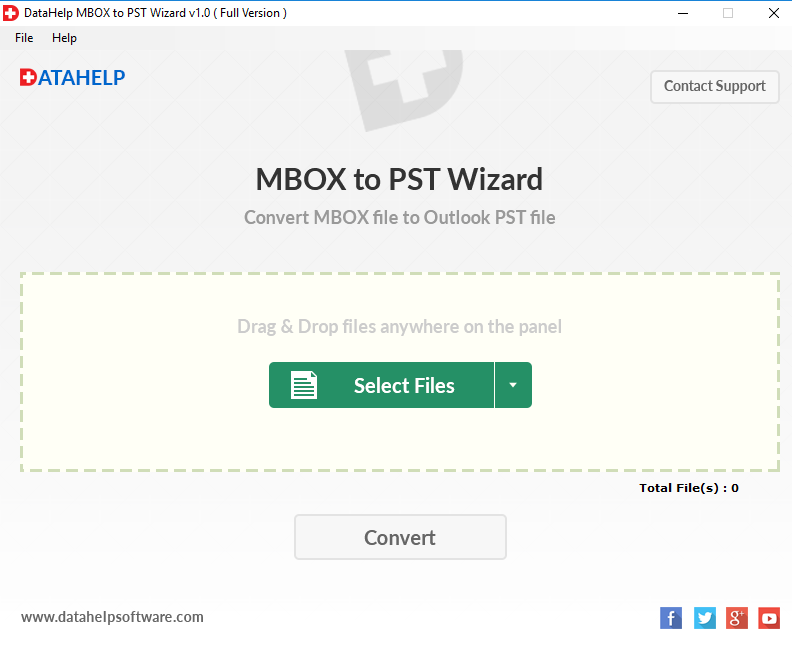 Now, Select Google Takeout mailbox file & import into Software.
Click on Convert button to start export process of Google Takeout to PST.
Now, Select destination location to save output PST file.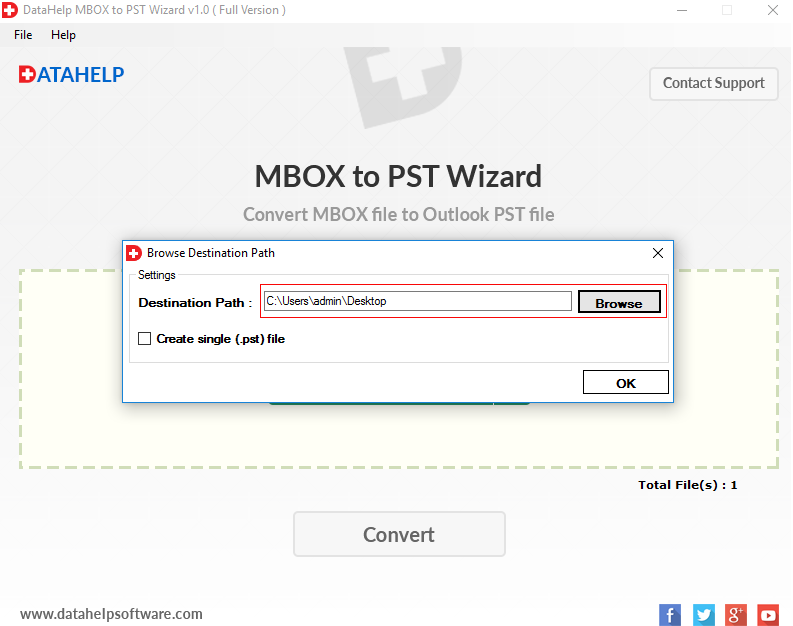 Conclusion
Above suggested solution to convert Google Takeout mail data to PST file without any complication.
It is the most suitable method or way to import & access emails data of Google Take into Outlook email application.
Google Takeout is a free service to make back of Google services, but it doesn't provide any solution to export Google mailbox to PST file for Outlook users.
So suggest solution will help user's who wants to convert Google mailbox to PST.