How to Convert Entourage to Outlook PST – Step by Step Guide
If you are planning to convert Entourage to Outlook then, you are on the right page. Here you will get the best solution to export Entourage to PST without performing any extra efforts.
So, stay with us and learn how can you directly export mailbox data fron Entourage to Outlook 2019, 2016, 2013, 2010 2007, 2003.
In October 2000 Microsoft introduce Entourage email client for Mac OS 8.5 and later versions. But nowadays this email client is discontinued. Entourage was designed as part of the Microsoft Office 2001 office suite and store its mailbox data into MBOX file format.
On the other hand, Outlook is a personal information manager that provides various features to manage mailbox data such as emails, contacts, tasks, calendars, notes, etc. Microsoft Outlook store its email data in PST file format.
Why Need to Export Entourage Emails to PST
The most important reason behind this Entourage to Outlook conversion is that Entourage has discontinues its service.
Microsoft Outlook provides features like Faster Email Processing, Social Connectivity, Manage Rules, Alerts, and so on.
Outlook supports Exchange Server to keep secure email communication and helps in data centralization.
Some people have migrated from Entourage to Office 365 and wish to access the emails in Outlook desktop app.
How You Can Convert Entourage to Outlook?
This process divided in two parts –
You have to Extract Mailbox from Entourage.
Convert Entourage to PST for Outlook.
Let us understand both these steps in detail.
How to Extract Mailbox Files from Entourage
In order to complete the Entourage to Outlook conversion, first, you need the mailbox data. Hence, the steps to extract emails of Entourage are listed below:
Step 1: First, open Entourage application, then go to File menu and click on Export button.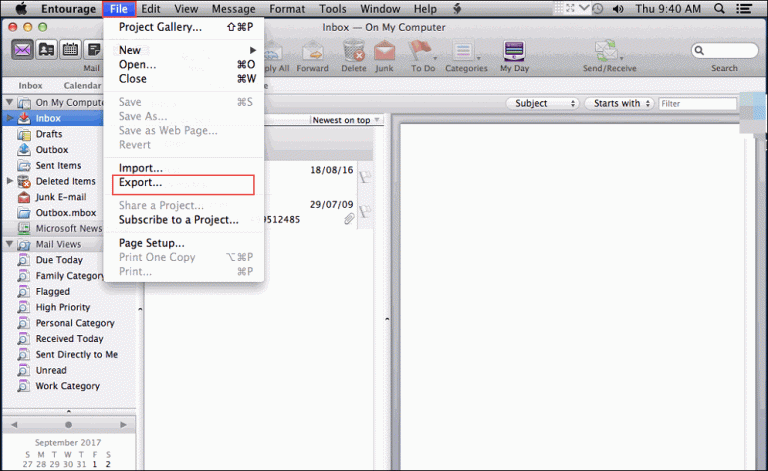 Step 2: Now, go for item to an Entourage archive and select All items.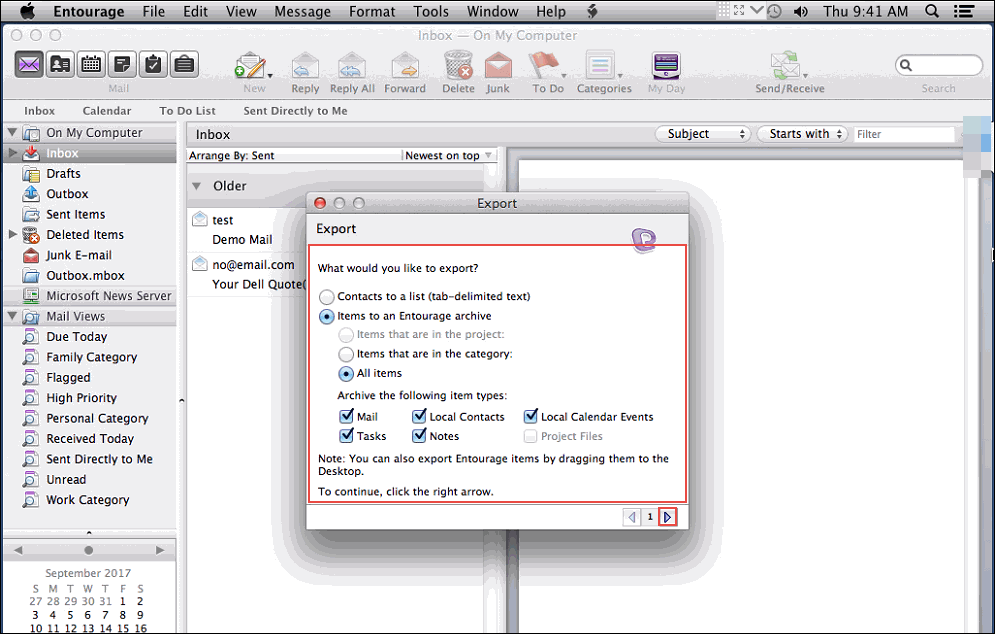 Step 3: After that, choose the destination location to save and click on Save button.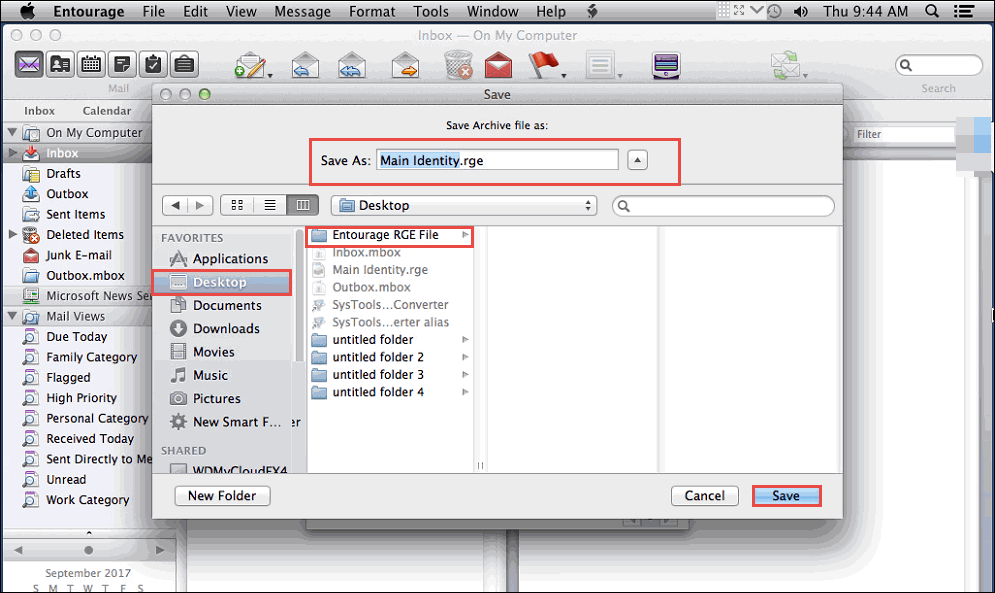 Step 4: Now, click on the saved Entourage rge file and then click on Show Package Contents to copy all the MBOX files stored within it.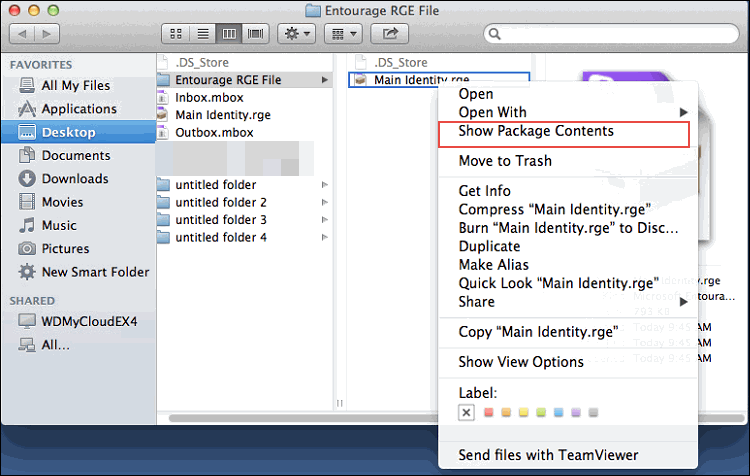 Step 5: Look for MBOX files and copy the folders containing Entourage MBOX files in a separate location.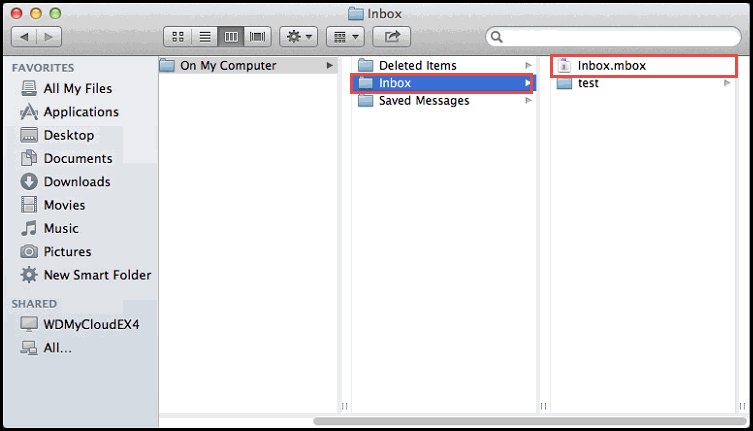 Note:- Another way to get MBOX files are by directly drag and drop the Entourage mailbox folder to Desktop.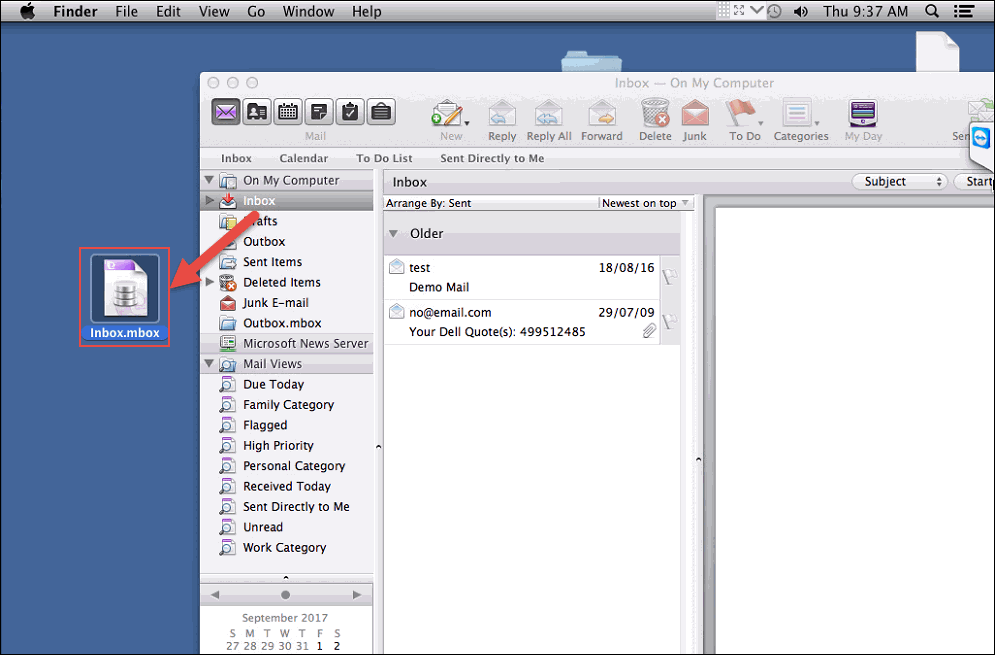 Once you have the Entourage files in MBOX format, you can implement the steps given in below section to import MBOX file to Outlook.
How to Export Entourage Emails to Outlook PST
You can easily export Entourage emails to PST by using the DataHelp MBOX to PST Converter tool. This software is capable to convert multiple data files from Entourage to Outlook without any data loss. Moreover, this tool is compatible with Windows 10, 8.1, 8 and all below versions.

Step by Step Convert Entourage to Outlook PST
Step1: First, move the extracted Entourage Files to Windows platform via any storage device like USB.
Step 2: Now, run the converter tool and choose the Select Folder option.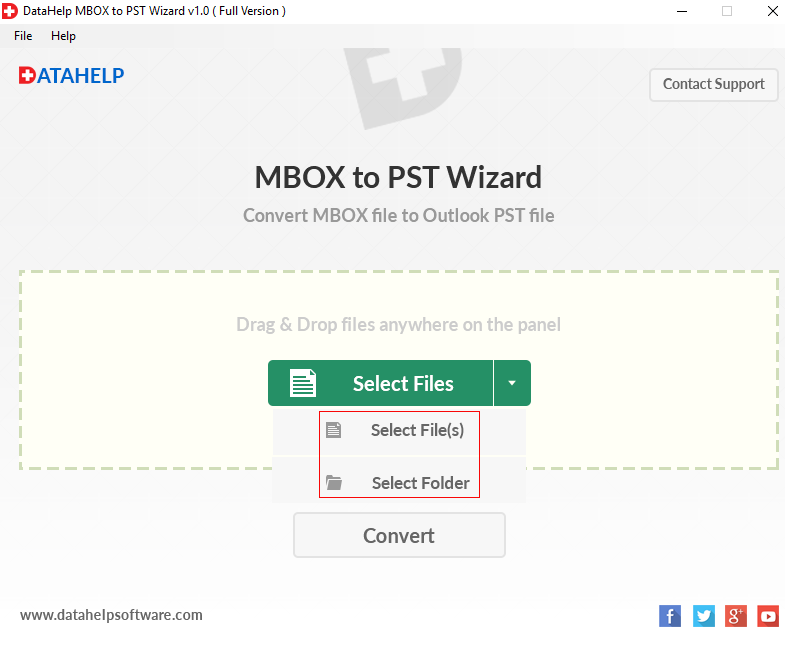 Step 3: After that, browse the file and click on the Open button.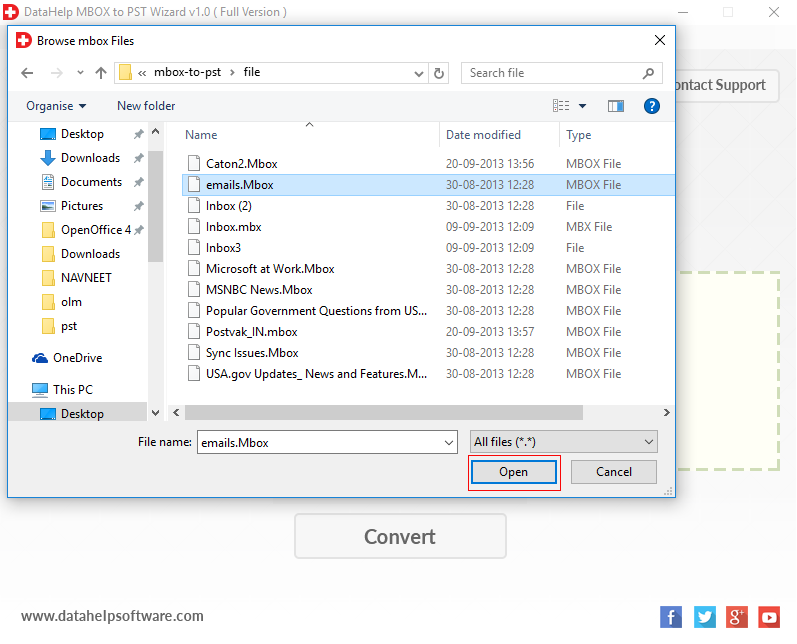 Step 4: Now, click on Convert button.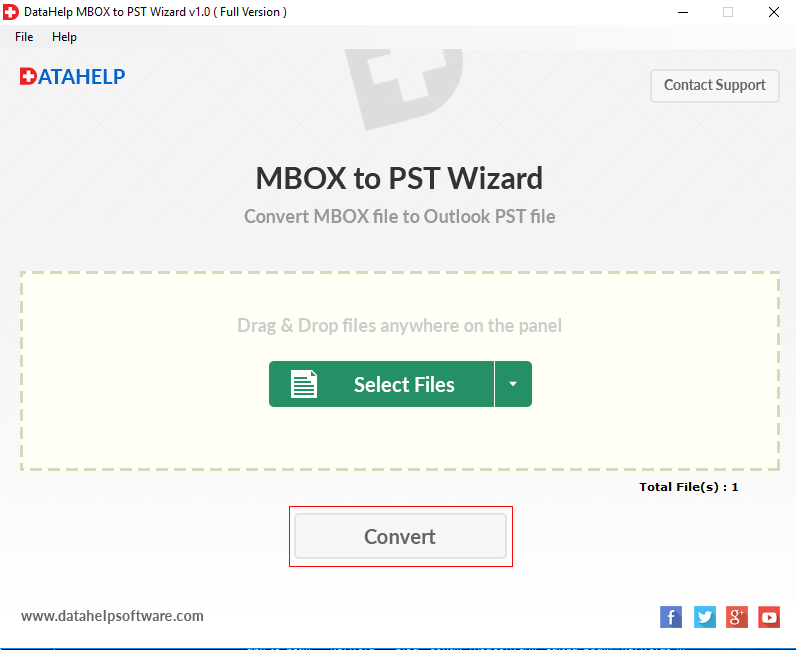 Step 5: After that, select the destination location and click on OK button to start the process.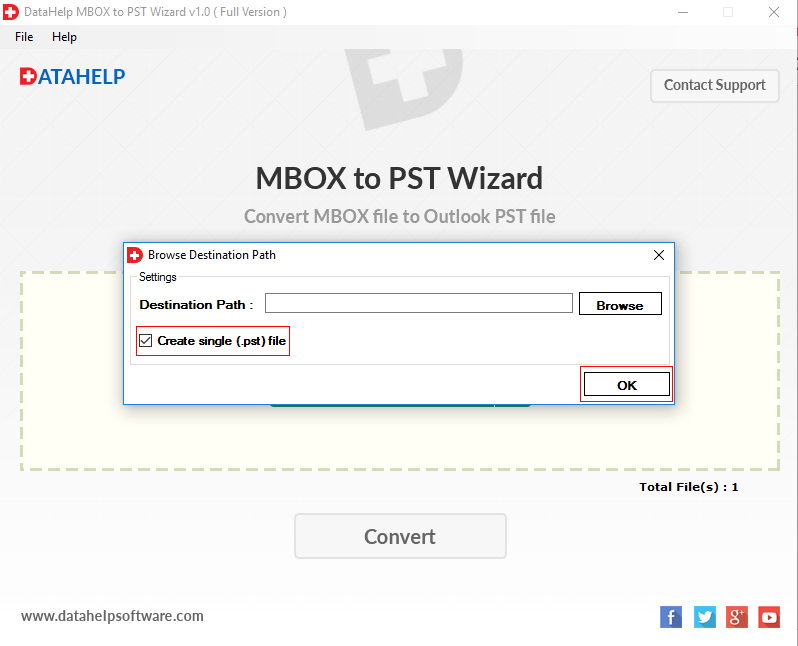 Once you have the PST files, simply import PST in Outlook using native Import/Export option.
Remarkable Features of the Tool
This tool is capable to export Entourage emails to Outlook 2019, 2016, 2013, 2010, 2007 and 2003 PST file in a very effective manner.
Also loaded with lot's of features some of the main features are listed below.
It has a drag and drop option which means you can drag any number of Entourage mailbox files and drop them in software panel.
An impressive feature of this software is to maintain the accuracy and consistency of the data attributes during the Entourage to PST conversion process.
This software gives you the facility to create a single PST file or create multiple PST while conversion process of Entourage to Outlook.
The tool is capable to export Entourage to PST in batch.
This software will maintain the on-disk folder hierarchy after converting Entourage to PST.
Conclusion
As we said above, Entourage is a discontinued email client. So, most of the Entourage users want to convert Entourage to Outlook. To do this task users need to export their emails from Entourage to PST.
Outlook is the top first choice of most users. But the question arises on how to convert Entourage emails to Outlook PST? – so this blog covered the finest methods to perform this task.