How to Convert Sylpheed to Outlook? A Complete Tutorial
Sylpheed is a simple, lightweight, open-source email client available for multiple platforms, including Windows, Linux, Mac OS, and other Unix-like systems. This email client provides various features such as password protection, encryptions, spam filtering and so on. Sylpheed stores all emails and attachment in a file with no extension (Commonly knows as MBOX file format).
But, when compared Sylpheed to standard email clients like Outlook. It is not that much efficient email client. And it is not so popular as Outlook in professional section. Due to which both personal and professional users tend to switch from Sylpheed to Outlook.
Note:- In 2005 Sylpheed was known as Claws Mail, but in 2015 both projects continue to be developed independently. Hence, there is any need to access Claws Mail data into Outlook email client you have to convert Claws Mail to PST.
Export Emails Data from Sylpheed to Outlook
As we said above, Sylpheed stores its data in a file format which is not compatible with MS Outlook. For such purpose, Outlook stores its emails data in PST file format.
Moreover, if you want to access Sylpheed emails data in Outlook, the best course of action is to convert Sylpheed Mailbox to PST file format. To do this, the whole process is classified in two phases.
Find Sylpheed Mailbox file
Convert Sylpheed Mailbox data into PST
So, let's start the process.
Phase 1: Find Sylpheed Mailbox file
To get the Sylpheed mailbox file Go to the default location- C:\Users\admin\AppData\Roaming\Sylpheed\Mailboxes\Mail and copy the file to another location. If you unable to do this, follow the below mentioned steps to export mailbox as Unix MBOX file format.
Step 1: Open Sylpheed and click on File option.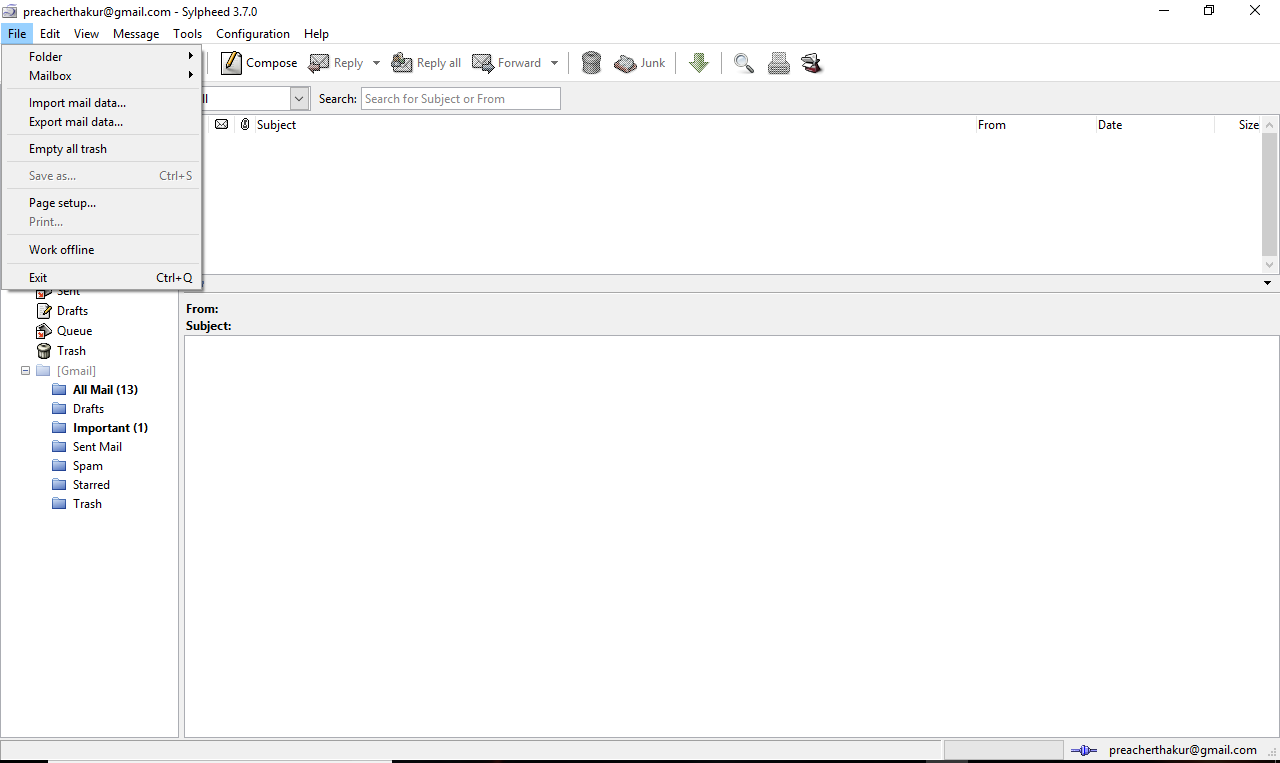 Step 2: After that, click on Export mail data.
Step 3: Now, choose the destination location to save the exported file.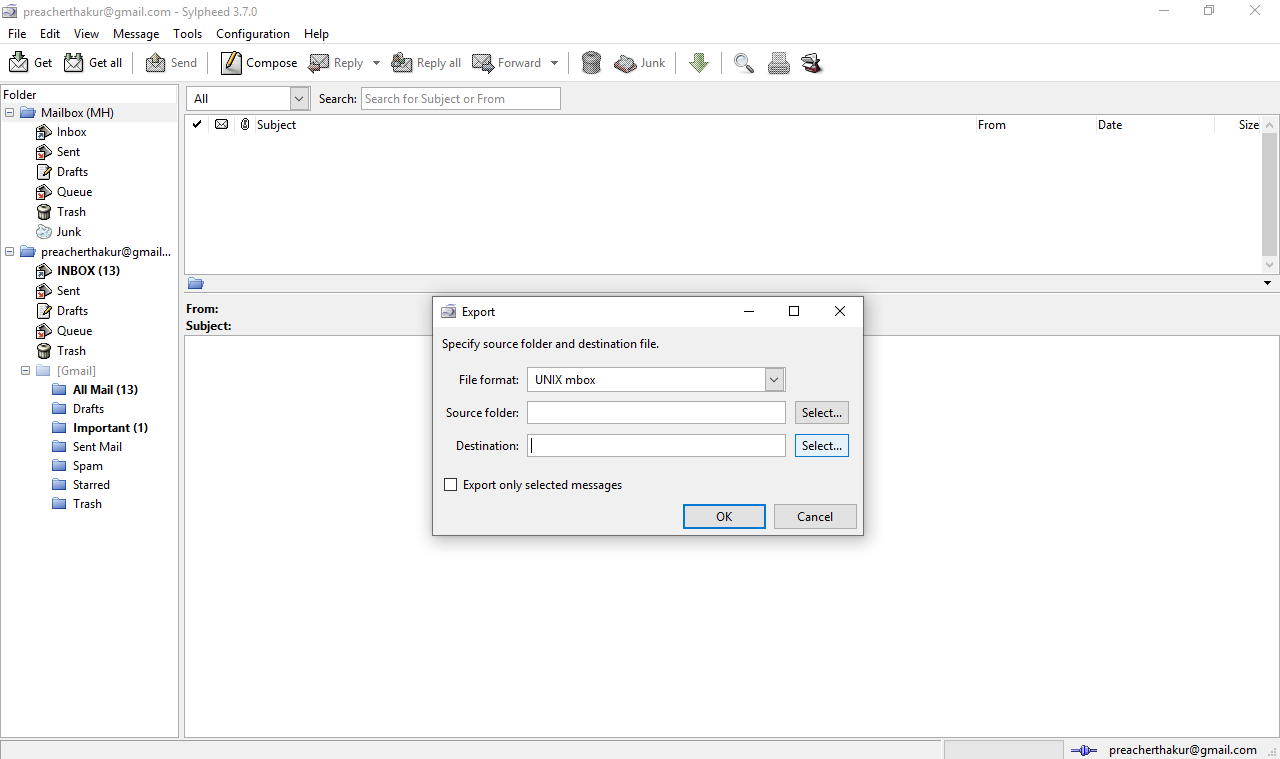 Step 4: Enter the name of the file as per your choice and click on Save button.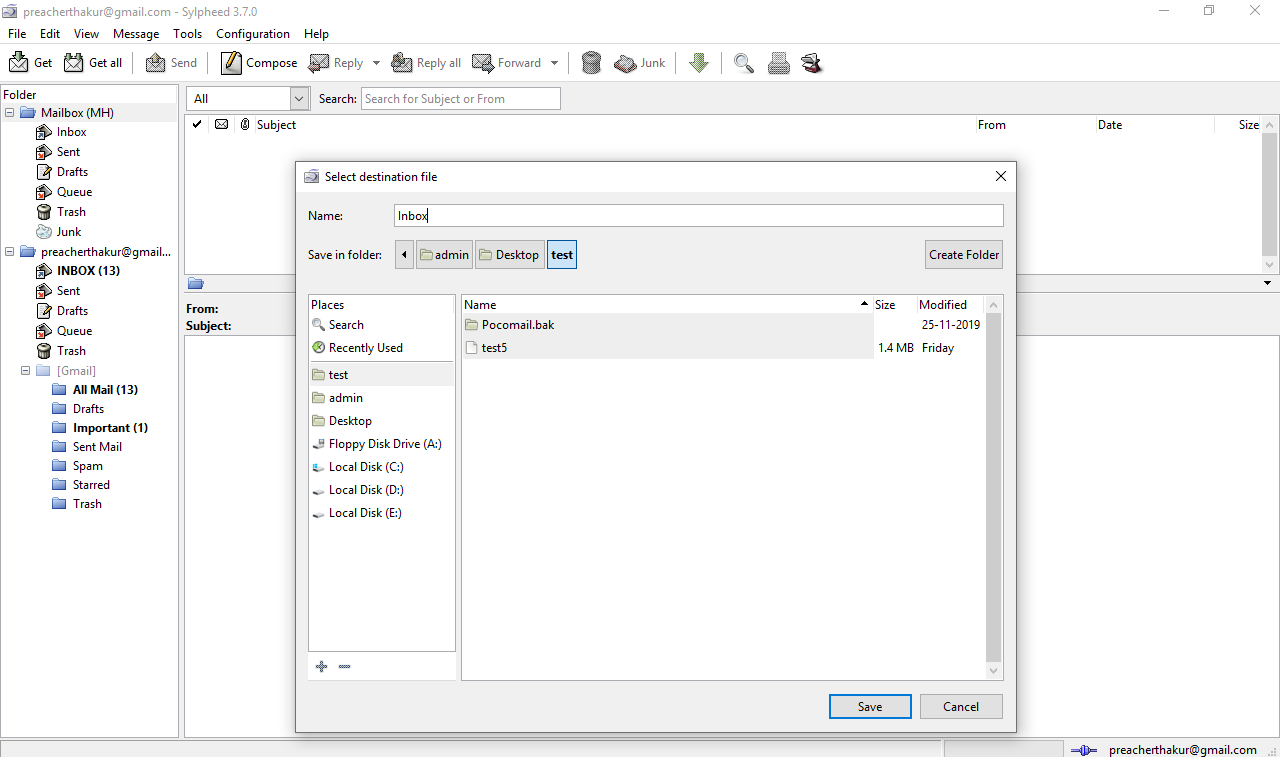 Get to Know How to import MBOX into Outlook?
Phase 2: Convert Sylpheed Mailbox to PST
Due to file format compatibility issue, there is no manual method available to convert Sylpheed mailbox to PST. Thus, try an automated solution. DataHelp MBOX to PST Converter is the most advanced and best toolkit for the conversion process. This tool convert Sylpheed mailbox data into PST in few minutes without any data loss.
Working Steps of Software
Step 1: Download and install the software in your local machine.
Step 2: Now, click on Select to choose the mailbox data from Sylpheed which you want to convert in PST.
Step 3: After that, click on Convert button to start the conversion process of Sylpheed to PST.
After a couple of minutes, all your mailbox data will be converted into PST, Now, you can import that resultant PST file into Outlook.
Additional features of The Tool
This tool is not limited to converting data. It has a wide range of enterprise level features. Some of them listed below.
This tool gives you the facility to simply drag and drop any number of MBOX file in the software panel for the conversion process.
It is capable to preserve data integrity like cc, header, bcc, message size, etc after exporting all email data in Outlook.
This software allows you to convert all folders like Inbox, Sent, Trash, Archives to Outlook importable PST format.
This software gives you the option to create single Outlook PST file and multiple Outlook PST files while conversing process.
This tool also preserves the folder structure after conversion.
It is capable to add multiple MBOX files into software panel at a time to perform batch conversion.
Final Words
Sylpheed is an open-source email application. But due to lack of email management functionalities found in standard email clients such as Outlook. Which is why users of Sylpheed often switch to Outlook. Thus go through the article and learn to complete the conversion process in an effective manner.