How to Export cPanel Emails to Outlook 2019, 2016, 2013, 2010, 2007 & 2003?
Summary: The article describes the methods to perform cPanel to Outlook Migration. Here, you will learn how to export emails from cPanel webmail, convert them into PST and import it in the preferred Outlook version.
cPanel is a software that helps a user manage a web hosting server. It provides admins, resellers, and end-users (owners) the ability to control various aspects of website and server administration. It also includes email-based support using which one can access the email accounts via cPanel webmail in a browser.
Sometimes, there is a need for users to export email from cPanel to Outlook. However, there are no such options available in either cPanel or Outlook. This makes it a cumbersome task to execute. At the same time, it's not like this task is impossible. With proper technical knowledge, one can find ways to export cPanel webmail to Outlook.
User Queries Regarding CPanel to Outlook Migration
Quite often we come across queries on the internet where a user seeks this sort of migration. We have assembled one such query below that will help you relate to your questions.

Two Simple Steps to Export Emails from CPanel to Outlook
This procedure divided into two major steps, 1 – Export emails from cPanel webmail, 2 – Convert cPanel to PST file. Follow the given steps to perform this migration.
1: Export Emails from CPanel Webmail
Open cPanel and enter into the Horde application via the Email Accounts icon.
Click on the Folder Actions and select Show All Mailboxes option to display all the mailbox folders that you want to migrate to Outlook.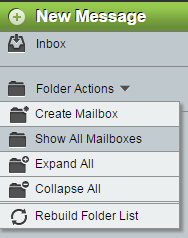 Right-click on the mailbox folder and select Export button.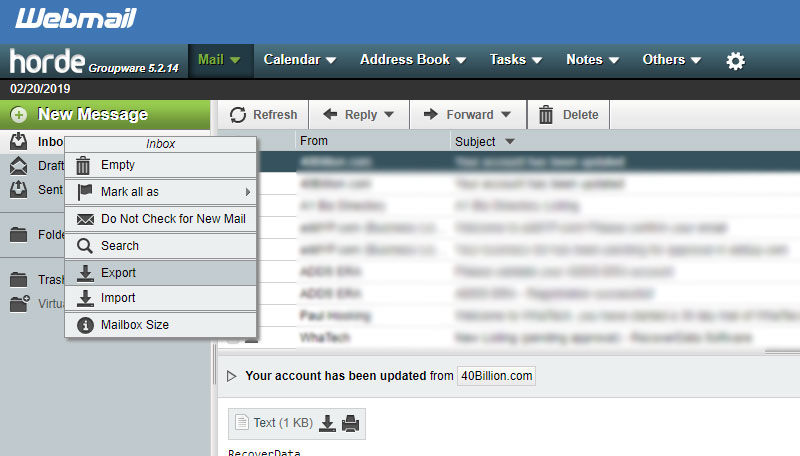 Choose Download into MBOX File option and click Ok.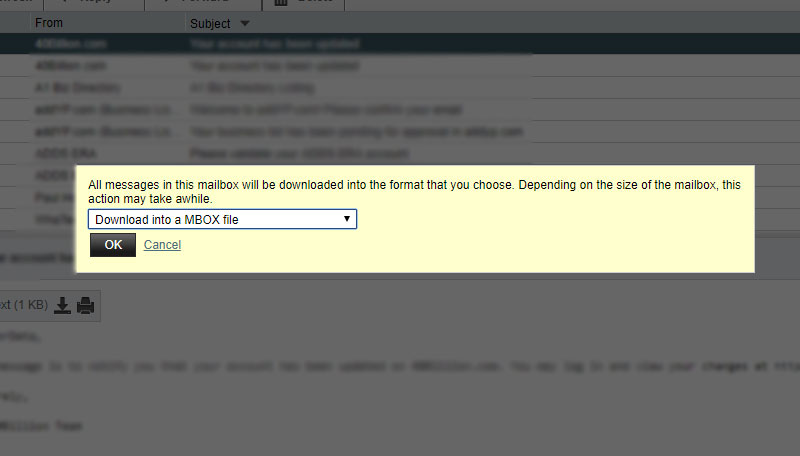 Download and save the file as prompted by your web browser.
Note: For migrating more mailboxes, repeat the steps for each of them.
2: Convert cPanel Emails to PST
Once you have all the MBOX files from cPanel, you need to make use of DataHelp MBOX to PST Converter application. It will convert all the emails from cPanel to PST files. MS Outlook supports PST file format and even provides an option to import them. Therefore, by using the software, you can easily migrate cPanel to Outlook without any risk of data loss.

Follow the steps to perform cPanel to Outlook Migration:
Run the tool on your Windows system and click Select Files.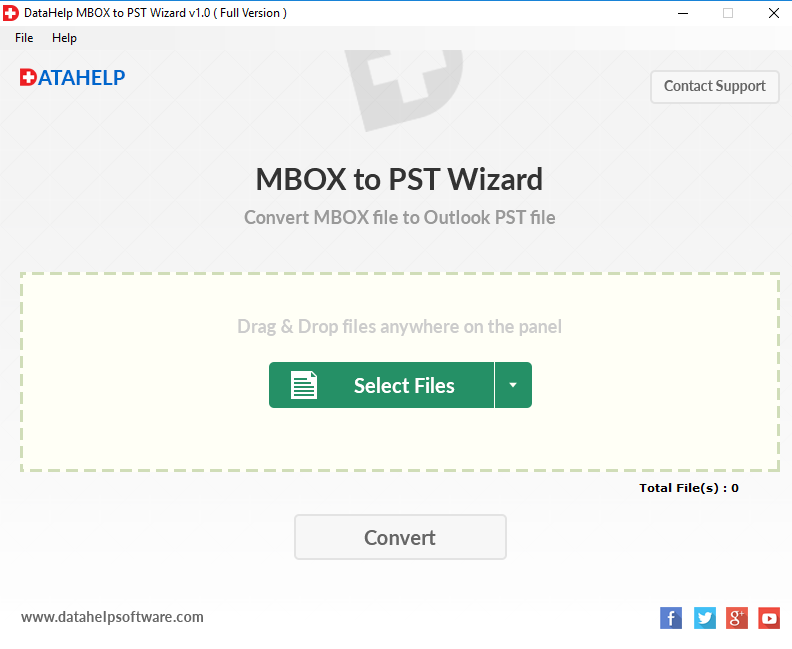 Use either of the given option to import the cPanel MBOX files.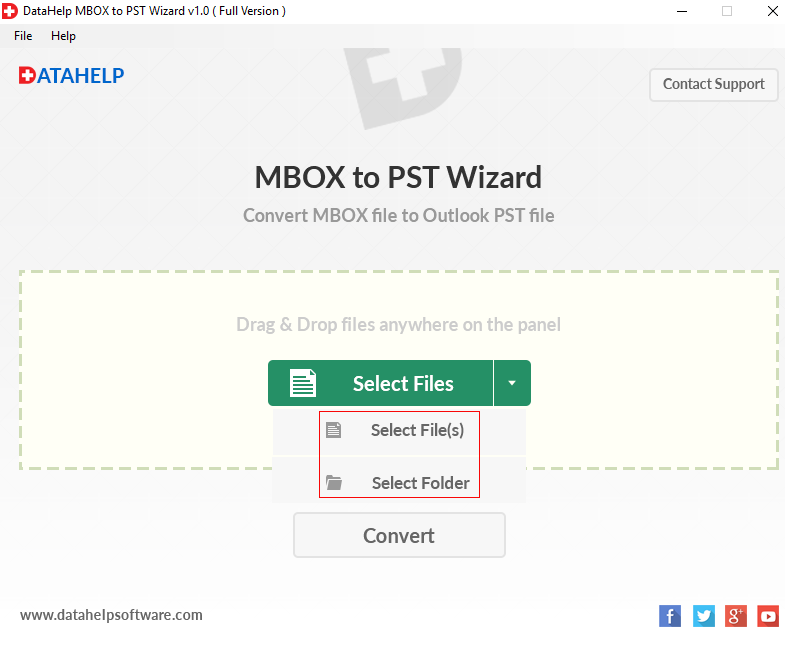 Once the files are imported, click on Convert button to convert cPanel to Outlook PST.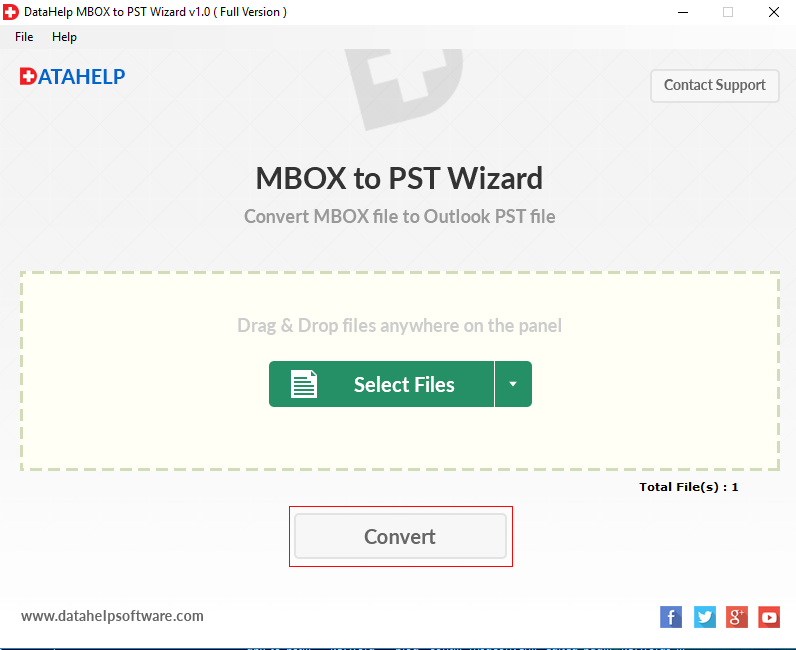 Now, select the location to save the mailbox files after conversion.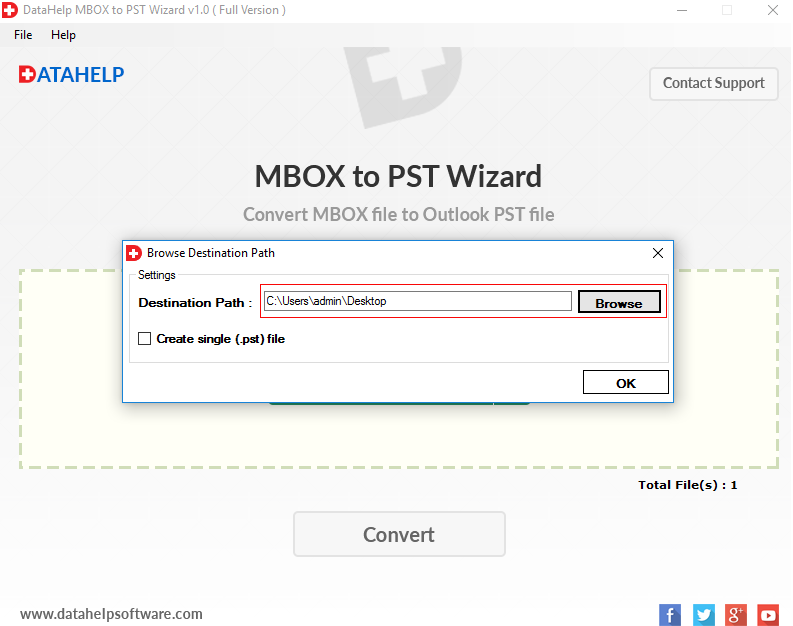 Click Ok on the confirmation window after successfully exporting cPanel to PST.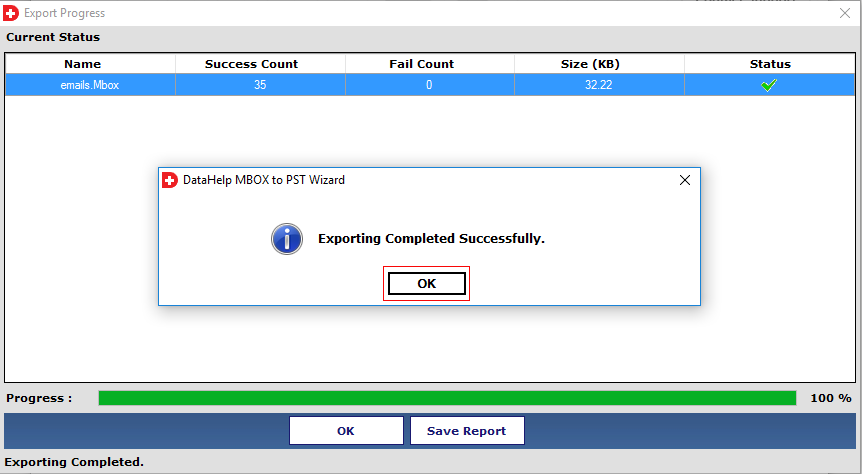 Pro Tip: After getting all the cPanel files in Outlook PST format, users need to import them in Outlook. It is very easy to do. All you need to do is follow the steps given in the article to import PST file into Outlook email client.
Free Demo Version to Judge Tool's Performance
The aforementioned tool is available for users to try for free. One can easily familiarize himself with its working and judge the performance of the tool. It allows performing cPanel to Outlook migration in a limited fashion. This limitation is removed by the option for the full version of the software.
Additional Info: One can even import the cPanel mailbox into Office 365. However, the steps may vary to suit the O365 needs. You can find these steps in the article to migrate cPanel emails to Office 365.
Observational Verdict
It is easy not easy to comprehend migration from one platform to another without proper technical knowledge. Similarly, the process to export email from cPanel to Outlook is quite cumbersome. However, by implementing the 2-step solution given in this article, a user can easily migrate cPanel webmail emails into Outlook. It holds true for all versions of Outlook without any risk of losing data.