Learn How to Export Postbox to Outlook? A Comprehensive Tutorial
Want to move from Postbox to Outlook? Then this tutorial will explain you the steps to transfer your data from Postbox to Outlook 2019, 2016, 2013, 2010, 2007 and below version.
Postbox is a desktop-based email application for Windows and Mac OS. The software has a very simple UI. Along with complete set of power tool, this email client will help you to manage your messages.
On the other hand, With powerful email organization capabilities and advanced security feature, Microsoft Outlook is one of the most trusted and widely used desktop email client. So of course, many individuals users and organizations tend to migrate to Outlook to take advantage of its features.
Content of the Article:
Reasons to Export Postbox to Outlook.
How to Find a location of Postbox emails data.
How to Convert Postbox mailbox data to Outlook supported file format?
Reasons to Export Postbox to Outlook
There are numbers of factors to transfer Postbox emails data to Outlook such as:
Security:- Outlook provide various security features like protection against Phishing and Spam Emails, safe handling of attachment and so on. But in Postbox there is no such kind of advanced security features.
Mobile Support:- Outlook support mobile platform but Postbox does not support mobile platform.
Get to Know how you can open MBOX file in Outlook?
How to Find a Location of Postbox Mailbox?
This section defines the default location of Postbox email data. In order to find the location go to:-
C:\Users\admin\AppData\Roaming\PostboxApp\Profiles\y7bxig8o.default\Mail\
Note:- (App Data Folder is hidden by default. Make sure to enable the viewing hidden folder option to locate it)
In the given location you will find three kinds of file format
.msf ( Outbox.msf)
.sbd ( Database file)
No extension (Outlook, Trash)
How to Convert Mailbox from Postbox to PST?
After all research and analysis, it was found that Postbox stores its emails data in MBOX file format and Outlook stores its emails data in PST file format. Moreover, Outlook does not support Postbox MBOX data. So, due to compatibility issue you have to export Postbox mailbox data into PST in order to access Postbox data into Outlook. Hence, there is no direct method available in Postbox for the exporting process.
So, you have to use an automated solution for the conversion process. MBOX to PST Converter is the best and advanced tool to Export Postbox mailbox data to Outlook 2019, 2016, 2013, 2010, 2007, 2003 compatible PST file. This software converts all Postbox mailboxes data like Inbox, Sent, Trash to Outlook PST file format
This tool create a UNICODE PST file which is supported by all versions of Outlook. And this software does not require Outlook installation on your machine. This tool is capable to maintain the folder structure of Postbox mailbox data after the conversion. It means after conversion you will find the same on-disk structure in PST file.
Another impressive feature of this software is to maintain the accuracy and consistency of data and attributes during the file conversion. It also provides you an option to simply drag any number of Postbox mailbox data and drop them anywhere in the software panel.
This tool offers two different option to create PST file. First, create a single Outlook PST file and second create multiple Outlook PST file.
Working Steps of Software
Once you have the actual Postbox mailbox data file from the above mentioned location, use the software for Postbox to PST conversion.
Step 1: Install Converter tool to your system.
Step 2: After installation choose the Postbox mailbox data file which you want to convert into PST.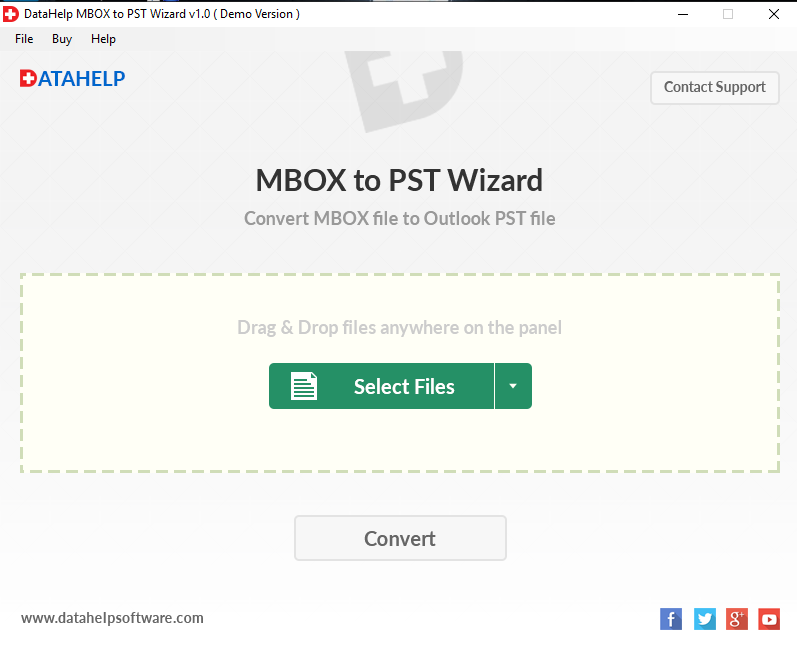 Step 3: File added successfully click on the OK button >> Convert to start the conversion process.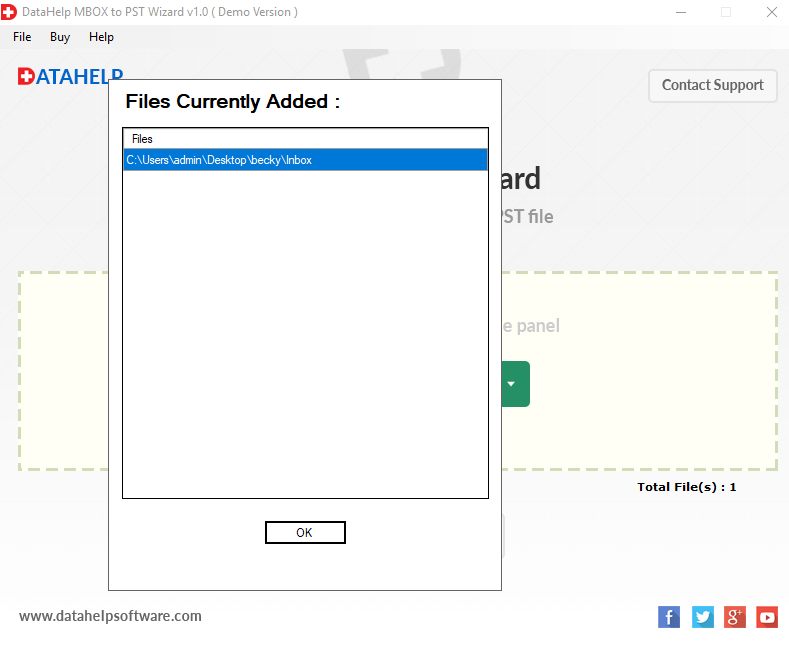 Conclusion
This article will surely solve your query about how to export Postbox to Outlook. And if you are still confused what to do to convert Postbox mailbox to PST then download the demo version of software and get clear your confusion.