How To Save Google Drive To Desktop / External Drive? – Free Solution
Google Drive is the most widely used cloud platform used by most of the people all over the Globe. It is the best free platform where people can save their important data, images, video, audios, etc. The best thing about it that you can access the data anytime and from anywhere. But, let me ask you a question, "Did it ever comes to your mind that 'Is your data safe over the Cloud?" If no, then think, what happens if somebody hacks your account and delete your data. What's the solution? It's simple – Save Google Drive to Desktop, hard drive or any other external media. To help the uses the best way to backup Google drive data locally is discussed in this blog. Read the blog carefully and understand if you need to protect yours also.
Why You Should Save Google Drive to Desktop?
There can be multiple reasons, due to which one should save their Google drive data from cloud to local computer. Following are the topmost reason we have asked from user's :
To protect Google Drive data from hackers
Google Drive storage is full
Corruption of Data over Cloud platform
Migration of Google Drive Data
Backup Google Apps data
Access Drive data without an Internet Connection
What is the Best Way to Store Google Drive Files Locally?
There are a few ways using which you can easily save files from Google drive to comupter. Out of many those we have selected the best two solutions for you. Both the solutions is defined according to the priority with their advantages and disadvantages one over others. You can try both the method and choose the best one which suits your requirements. We have validated both the mentioned method and they work properly. Below are the two way to save Google Drive files:
1. Best Way to Save Google Drive to Desktop / External Media – 100% Safe
2. Google Takeout to Save Google Drive files to Computer – Free
Solution #1: Automated Method to Save Google Drive Files to Local Computer
The first and the best method using which users of Google Apps can save their data from drive to the desired location. This method can be done by using an automated tool like Google Account Backup Software. It is a safe and secure automated tool that automatically saves every file from your Google Drive account to the desired destination location. Apart from Google Drive data backup this tool can save other Google Apps data like Email, calendars and contacts also, that too in multiple formats such as PST, EML, MSG, MBOX. The software is available for both Windows and Mac users. No matter which platform you are working on the method works for everyone. Just download and save the Google drive data to desktop, pendrive, external hard drive, sd card, etc.
Gmail Backup Tool Purchase Software

Advantages of using tool to Store Google Drive File Locally
Save all drive data, such as Images, Sheets, Docs, Presentation, Files, etc.
Option to save Google drive data at the desired location on PC / hard drive.
Also save other Google Apps data like Emails, Contacts, etc.
Incremental option to save only New Drive data at the time of the next backup.
Different Filter options to save data according to date.
Delete After download option to free up server space
Maintain Folder hierarchy, same as Drive
A steps-wise solution to Save Google drive to Desktop
1. First, Download & Launch the Tool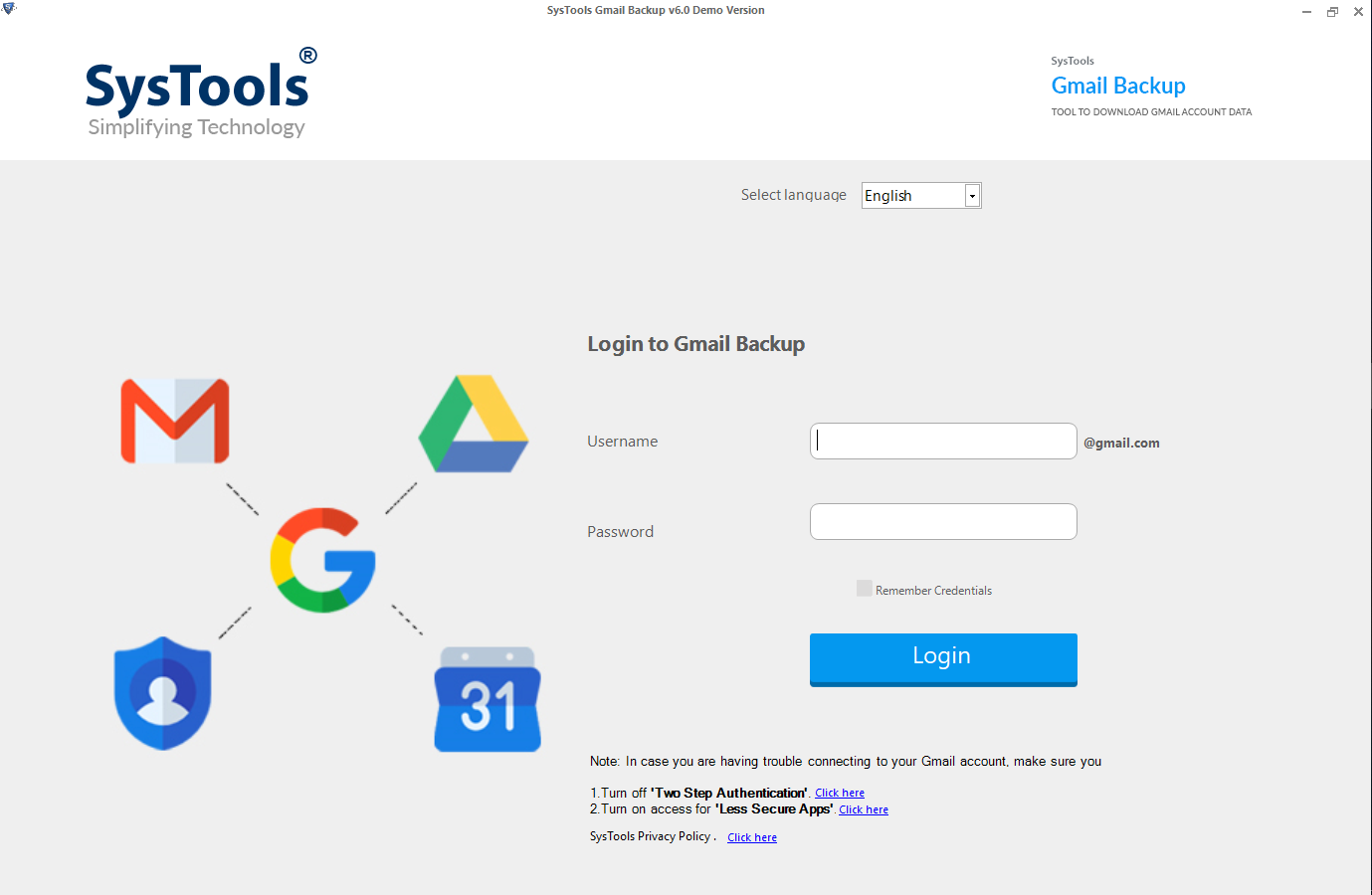 2. Enter Google Account credentials for login into software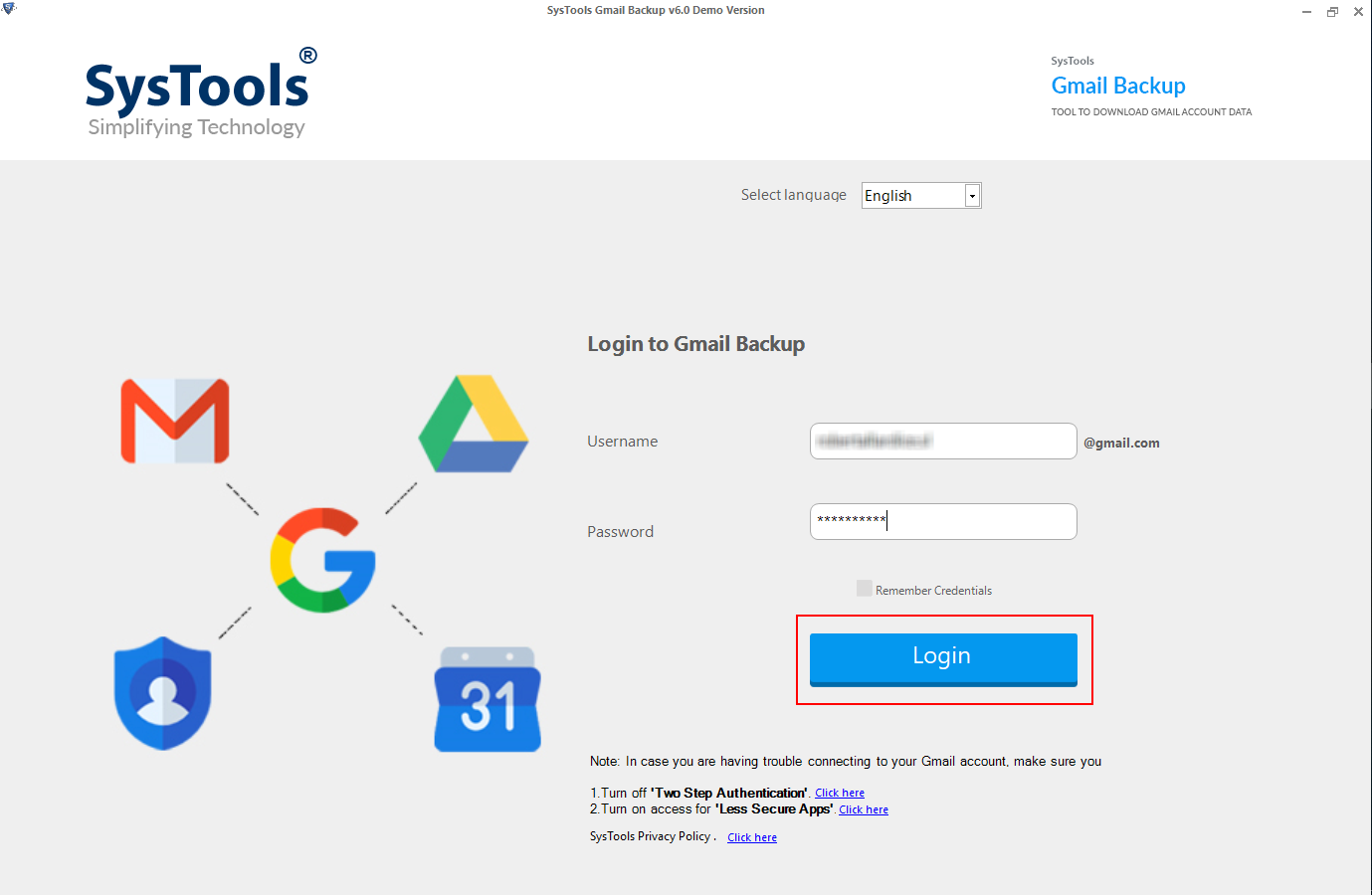 3. Select the Category as "Documents" from the list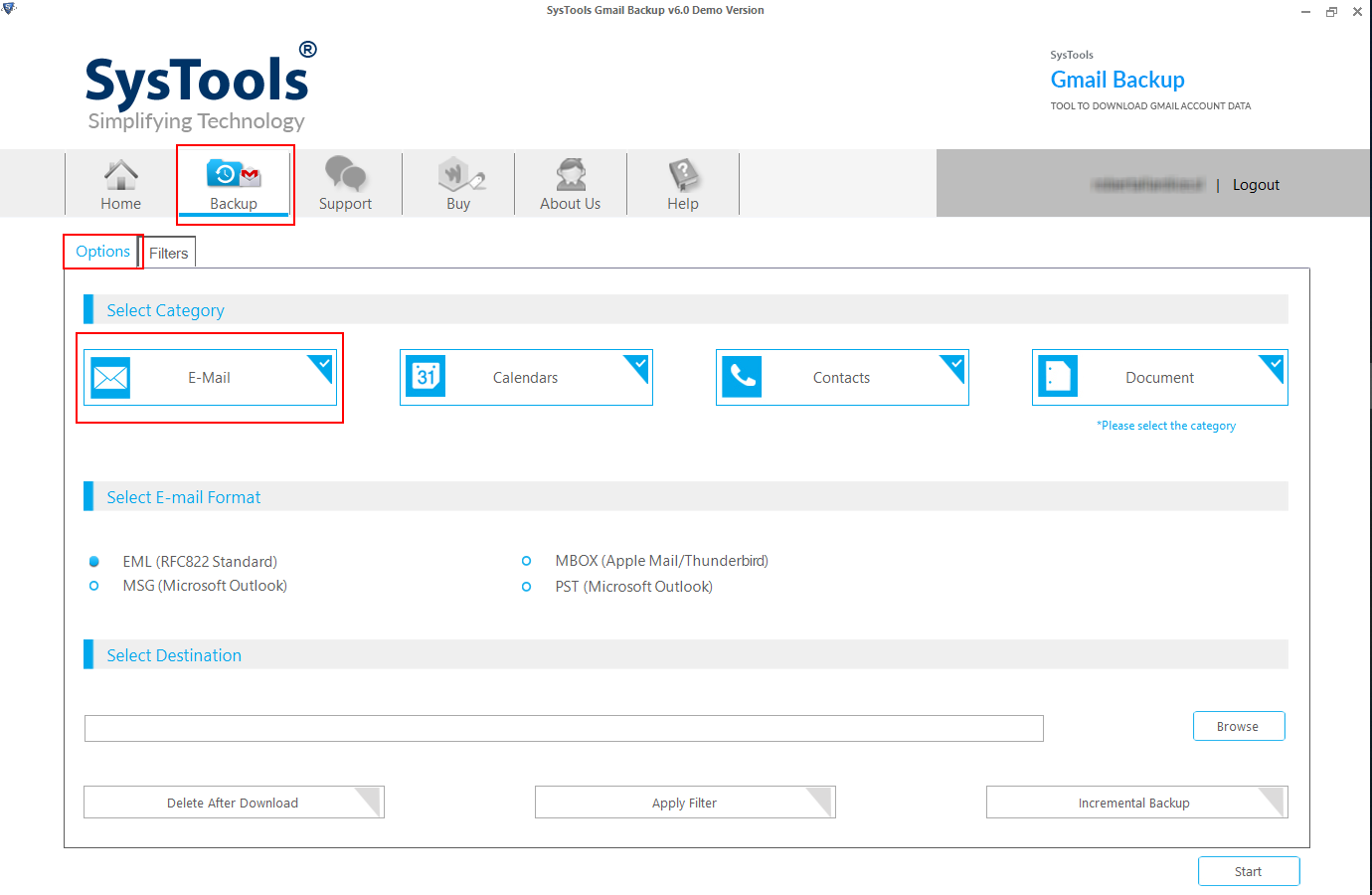 4. Choose the desired destination location on Computer & Apply Filter.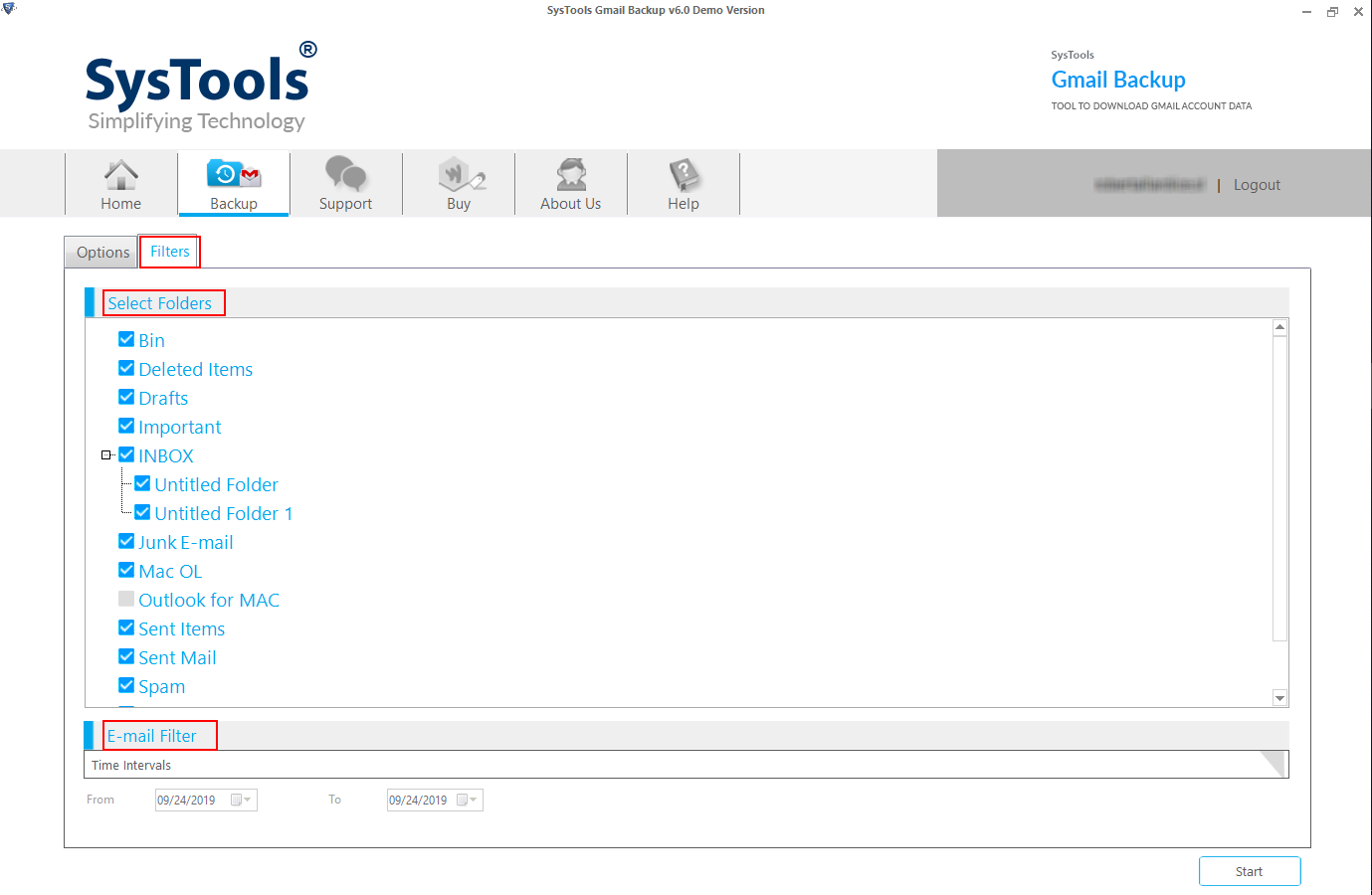 5. Click on the "Start" button to begin the process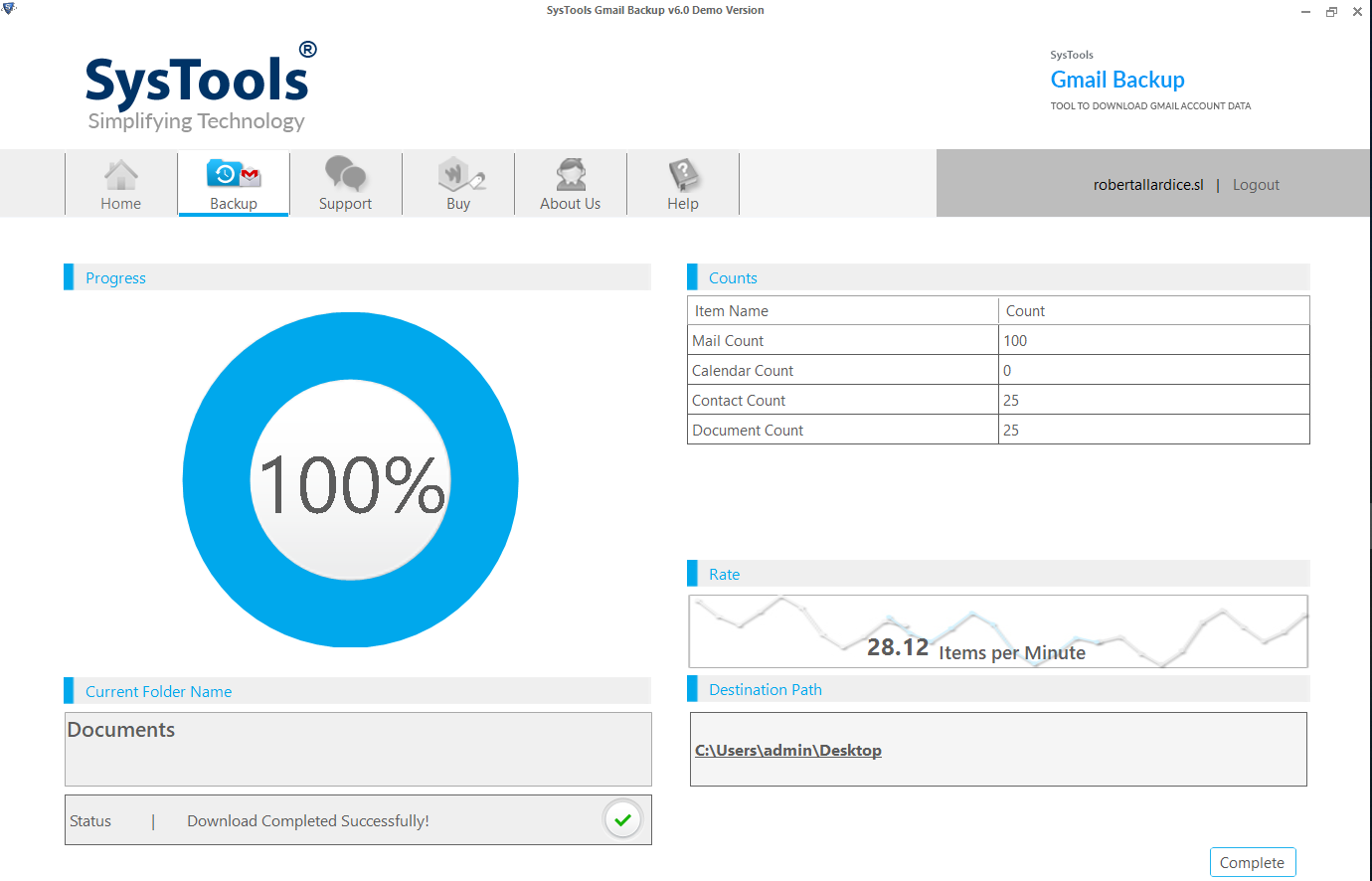 Note: The tool is complete save to use and verified by Google. Login credentials are used to authenticate with Google only.
Solution #2: Method to Store Google Drive Files Locally – Manually
The second best method to save files from Google Drive to local computers is by using the Google Takeout method. This solution is provided by Google for free, However, it is not the safest and quickest method for backup. As the chances of error of high for now.
"Cassidy Travers Asks- Hello Guys, I am looking for a way to save my Google drive data. My Google drive data is almost full and I am not able to save any more data in Google Drive. I have tried Google Takeout method, but this method is quite tricky, I lost my internet connection for a second and the data downloading got canceled and I have download complete data again. I read in an article that data may get corrupted also if not done properly. Is there any safe way using which I can save Google Drive to desktop? Any help will be appreciated."
Yes! She is right, sometimes we have seen some scenarios in which Google Takeout miss some save or few files are not downloaded completely. Also, If during the downloading, if by any chance you lost internet connection then you need to redownload the Drive data again. Apart from this if you try backup your Google drive data again in the future, then it will again backup similar data. Still, if you need an free solution without worrying about data loss then you can follow this method.
1. Go to Google Takeout website and Login
2. Now, uncheck all the already checked items
3. From the list, check on Google Drive checkbox
4. Now, click on the Option 'Create Archive' (It will take a day or few to create)
5. After the archive is created, click on Download and Save button
6. Downloading will begin after completion checks your data.
Advantages of Google Takeout
Method is free to use
Save Other Google Apps data
Disadvantages of using Google Takeout
Chances of Data Corruption is High
Doesn't perform Incremental backup
Slow Process to backup drive data
No Filter option to save selected Google Drive data
Conclusion
In this blog, we have cover the topic "how to save Google drive to desktop, external drive". The solution contains two methods, both the methods are explained in detail, now it's up to you which method you prefer. From the youtube, Twitter Pole we have to collect the rating and 75% percent prefers to use automated tool over Google Takeout method.