Here is How to Unlock a PDF For Printing When Secured PDF Won't Print
Do you want to know how to unlock a PDF for printing WITHOUT USING A PERMISSION PASSWORD? Here are 3 perfect solutions when secured PDF won't print.
In this blog-
Unlock PDF Using a PDF Restriction Remover tool
A hack to get rid of printing security using Google Docs
Using Adobe Acrobat PRO (But you will have to provide the permission password for this)
Sometimes using the Adobe Acrobat application can be costly considering that you only want to remove the PDF restrictions. Hence, it is important you use the best Adobe Alternative.
Before starting you should know what is the difference between 'Document open password' and 'Permission Password'. One prevents viewing the PDF and another prevents any editing/ printing/ copying the PDF.
The given tool can remove both. It is the perfect replacement because it is affordable and YOU WON'T REQUIRE A PERMISSION PASSWORD to remove the print restriction, unlike the Adobe application.
For Windows
Download Software
Buy Software Now
For Mac
Download Software
Buy Software Now
Now let us see how to use the tool!
How to Unlock a PDF For Printing Using The Best Unlocker Tool For PDF
Step-1: Download PDF Unlocker on your Windows OS 7 / 8 / 8.1 / 10 (32-Bit & 64-Bit) or lower version
Step-2: Browse PDFs using "Add File(s)/ Add Folder(s)" options.
Step-3: After adding the PDF files you can choose to either save or directly print the PDF files.
Step-4: Finally click on the "Unlock" button.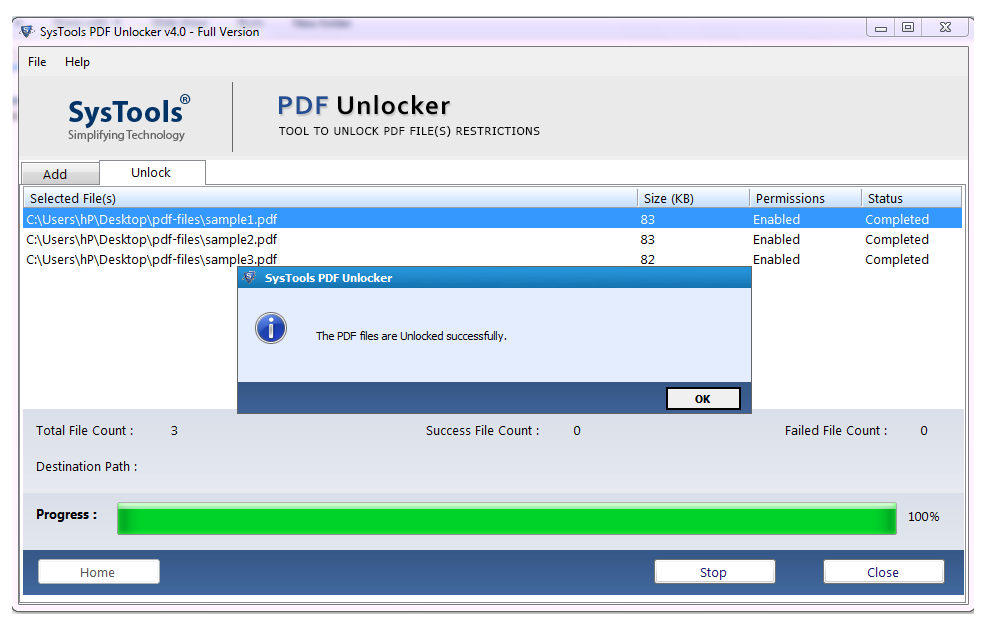 See how easy is this! You don't need to provide any permission password. Remember if your PDF has the document open password then, you need to mention that in the password column.
Secured PDF Won't Print? Try This Google Docs Hack
Here is another solution that does not need a permission password but unprofessional. It is not recommended for office use or individuals dealing with multiple PDF documents. Also, note that we cannot claim if this method takes care of formatting or not.
Step-1: Open Google Docs from your Google account. Click the folder icon (open file picker) given on the right side and select "Upload" to get a secured PDF.

Step-2: After uploading the secured PDF in Google Docs, click on the "Print" button
Step-3: A new window appears, click on the "Save" option to save the PDF (it will be unlocked).
You can now open this PDF in any PDF Viewer and print it.
Unlock Your PDFs With Adobe Acrobat Pro (Needs Permission Password)
Step-1: Open your secured PDF document in Adobe Acrobat Pro and provide the password for viewing. Click the lock icon >> click on "Permission Details". There is another way of doing it- you can click on File >> Properties >> click the "Security" tab.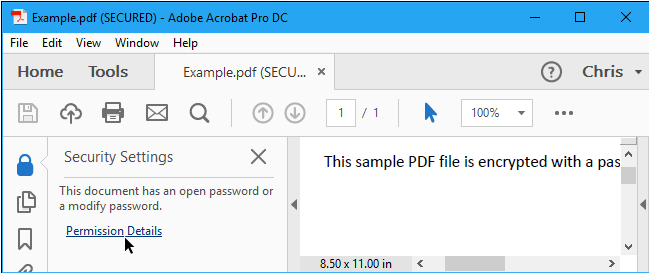 Step-2: In the "Security Method" box, select the "No Security" option, and click "OK" to cancel the password.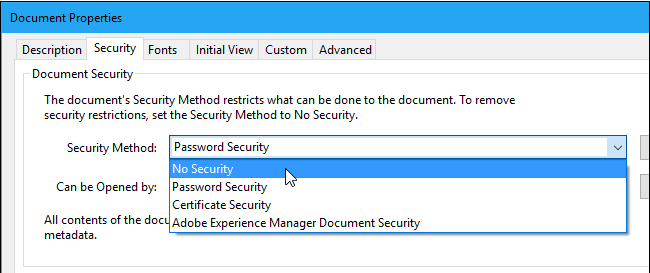 Conclusion
I have discussed three solutions to how to unlock a PDF for printing when your secured PDF won't print. You can follow any solution according to your needs and budget. The first two solutions don't ask for permission passwords. PDF Restriction Remover tool is the best alternative considering how it maintains data integrity. Also, it is an offline tool, so you can be sure your documents are 100% safe. The tool is best for offices and legal departments.