How to Open OST File Without Outlook – Stepwise Explained
Learn how to open OST file without Outlook when you don't have access to your Outlook profile or are experiencing Outlook data file (OST) related issues while accessing your Outlook account, this tutorial will assist you to convert and accessing an orphaned or huge OST file. It will also assist you in recovering lost or deleted mailbox items from inaccessible OST files, including emails, attachments, contacts, calendars, notes, journals, and so on.
The user profile data is stored in an Outlook data file called OST, and this file type (.ost) is only supported by Microsoft Outlook. It's tough to view data if you don't have Outlook installed on your PC. So, in this article, we'll go through how to open OST file without Outlook installed.
When a user configures his account using Exchange settings, Outlook creates an OST file. Outlook saves a copy of all Exchange Mailbox data, including emails, contacts, tasks, notes, and other items. When the internet connection is slow or there is another problem, users can operate in offline mode with OST files. However, it has a flaw as a result of these traits. MS Outlook is the only program that can open an OST file.
Why can't I Open an OST File Without Outlook?
Outlook offline folder (.ost) file is created when a user connects to Exchange server with cached exchange mode enabled. So, if your Outlook profile is configured with an exchange mailbox, you can only access the OST files. The OST file becomes orphaned if the exchange server account is deleted. OST files can become unavailable due to a synchronization issue between the Exchange server and your Outlook email client.
OST files become inaccessible for two reasons:
Hardware Issues
Storage media failure: You cannot access the database and OST file if the storage media storing your exchange server databases crashes or has any bad sectors.
Power Failure or Server down: When there are unexpected power outages or a sudden shutdown of the exchange server while accessing the database, your databases may be harmed. This may make the OST file inaccessible.
Failure of controller card: If something goes wrong with the catching problem, the cached data and database may be lost. This results in an orphaned OST file.
Software Issues
Accidental Deletion: If the mailbox on the exchange server where the OST file was created is accidentally deleted, the OST file will become inaccessible.
Virus or Malware attack: The Exchange server database can be harmed by viruses and malware. The OST file will not be accessible.
Why is it Necessary to Open OST Files Without Outlook?
When a user has an orphan OST file on his or her PC and wants to open the data contained in that OST file.
When a client or colleague sends you an OST file, be sure you have Outlook installed and configured with Exchange Server.
Also Read: How to Resolve Outlook Cannot Find OST File Issue?
Manual Method to Resolve the Problem
When you convert an inaccessible OST file to a PST file, you can read emails and other stuff from it.
 There is no way to access the OST file manually because there isn't one. Here's another option for resolving the problem.
Automated Way to Open OST File Without Outlook
DataHelp OST Viewer Freeware is a multi-purpose application that lets you open OST files in offline mode. Without using Outlook or Exchange, you may simply explore OST file data, such as emails, contacts, calendars, and other objects. In Windows 10, 8, 7, (32 bit or 64 bit) and Windows Server 2016, 2012 R2, 2008, this utility allows users to easily access OST files, even password-protected, corrupted encrypted files.
Note: If your OST file has become severely corrupted and is no longer accessible. Before you can restore the file into Outlook, you must first recover it. To restore a corrupted OST file without any limits or data loss, use DataHelp OST Repair Tool.
1. On your computer, download, install and run the software.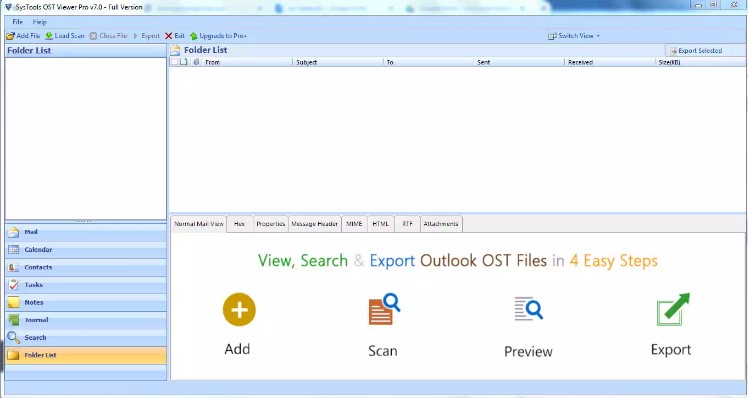 2. Now, select Add File from the File menu.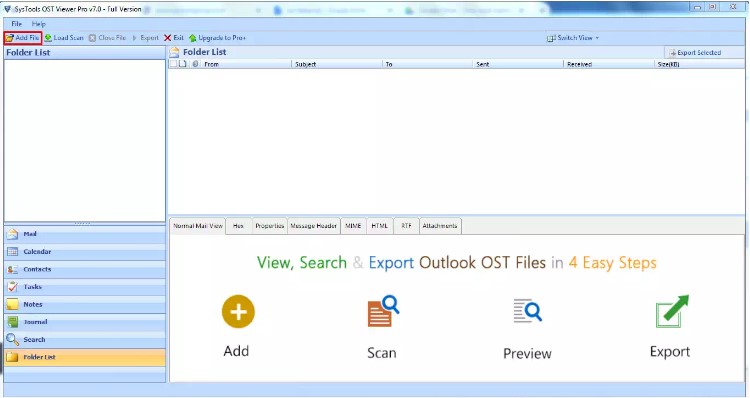 3. You can also choose between Quick Scan Mode and Advanced Scan Mode and then click the Add File button.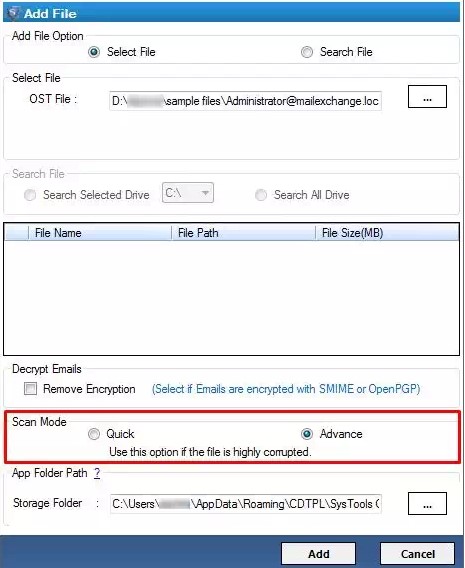 4. The utility will then import all of the OST data files into the software's interface.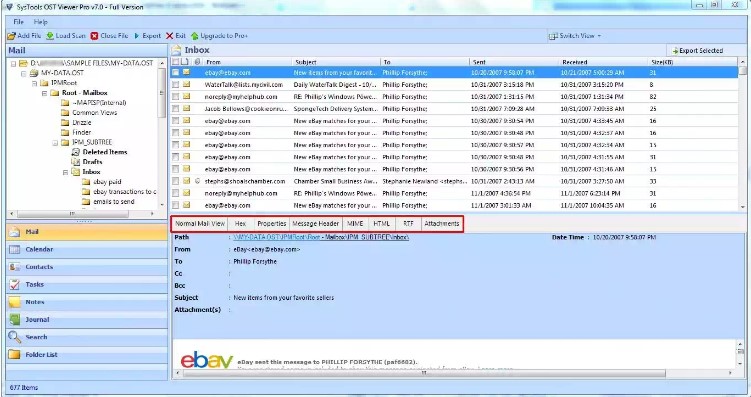 5. To open OST files without Outlook in detail, the user can use several preview modes such as Properties View, Message Header View, MIME View, and so on.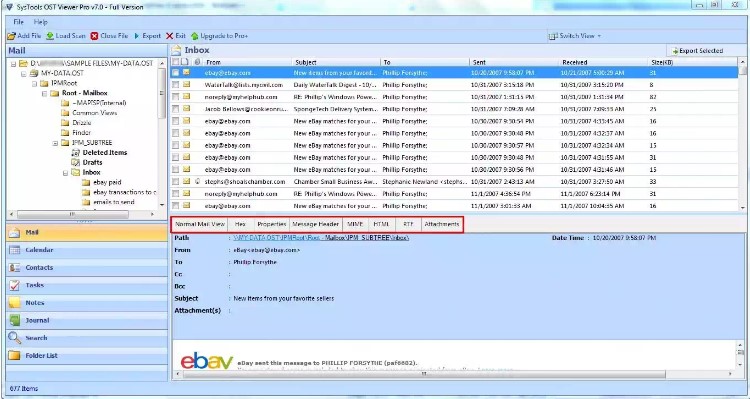 6. The software also allows the user to print or export OST files to PDF.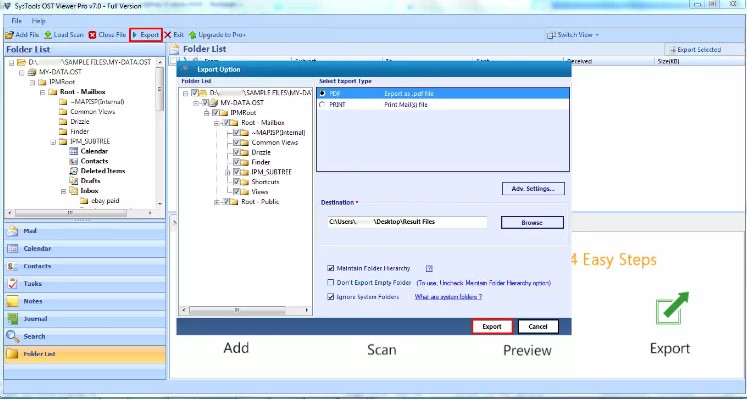 Wrapping Up
When a user is required to access an orphan Outlook OST file, the operation becomes extremely difficult for him or her. As a result, in the preceding part, we have presented a reliable and intelligent method for opening OST file without Outlook. The user may open, and analyze an OST file without having to utilize an email client. The software is built with advanced data protection and security algorithms, ensuring that there is no risk of data loss or security breach while using it. Learning how to open OST file without Outlook is no longer a problem.