Transfer All Google Keep Notes To Another Account in Simple Ways
We will explain how to effortlessly transfer Google keep notes to another account in this article. More information regarding how to copy Google keep notes to another account in a short amount of time may be found here.
Google Keep is a service provided by Google Corporation for the purpose of taking notes and reminders. Users can contribute data in a variety of types to Google Keep, including images, text, lists, audio, and more. It also allows users to set reminders and take notes. To enrich the details, appropriate photographs might be added to the Notes.
Optical Character Recognition technology is used by Google Keep to extract text from an attached image and then provide it to users. It lets you choose from a variety of color schemes, like Orange, White, Yellow, Red, Teal, Blue, Green, Grey, and so on. There are two sorts of views: single column and multi-column views. To add Notes, you have three options: New List, New Notes with Image, and New Notes with Drawing.
How to Create Google Keep Note?
Log in to your Google Account and select Google Keep from the App title drop-down menu.
On the right side, you can see the icons for New List, New Note with Image, and New Note with Drawing.
After that, fill in the Title, Details, Image, and other fields, then click the Done button.
Finally, the Google Keep Note with the Title, Image, and Text is created.
Manual Solutions to Transfer Google Keep Notes to Another Account
In this section we will discuss the two manual method for how to move Google keep notes to another account.
Solution 1: Add Collaborator to Transfer Google Keep Notes to Another Account
To collaborate, select the collaborator icon.
Click Save after entering the collaborator's email address.
Drawback:
Notes can only be transferred one at a time.
Bulk migration isn't possible.
Also Read: Backup Google Drive Files to One Drive
Solution 2: Move Google Keep Notes From One Account to Another Using Google Takeout
Google Takeout is a Google tool that allows users to generate an archive of data from multiple Google services. With Google Takeaway, users can create an archive of anything, including Drive data, contacts, calendars, hangouts, and more. Follow these instructions to copy Google Keep notes to another account using Google Takeout:
To begin, sign in to your Google Account.
Then go to My Account >> Personal Information & Security >> Content Control >> Create Archive.
Select the archive file type and size from the Selected Data menu.
Now click the Create Archive button after selecting the proper Delivery option.
Go to Manage Archives and download the Zip file there.
Finally, unzip the file and copy the HTML files to the desired location.
Drawbacks:
It's a lengthy procedure.
HTML-formatted notes will be provided.
Manually extracting the collected Notes to a different account is required.
Automated Solution to Transfer Google Keep Notes to Another Account
The Google Drive to Google Drive Migration professional solution can be used to overcome the difficulties and challenges caused by manual methods such as Google Takeout and Collaborator to export Google keep notes to another account. It allows users to transmit Keep Notes in one step rather than downloading and uploading them separately. All we need to do is enter the Google Drive addresses for the Source and Destination folders. The tool will transfer all Google keep notes to another account in a short amount of time as long as you have a stable Internet connection. The user should pick the Notes that need to be moved and then click "Copy to Docs" so that all of the Notes, including attachments, are available as Document files.
Download for Windows Purchase Now
1. Download the professional tool on your system.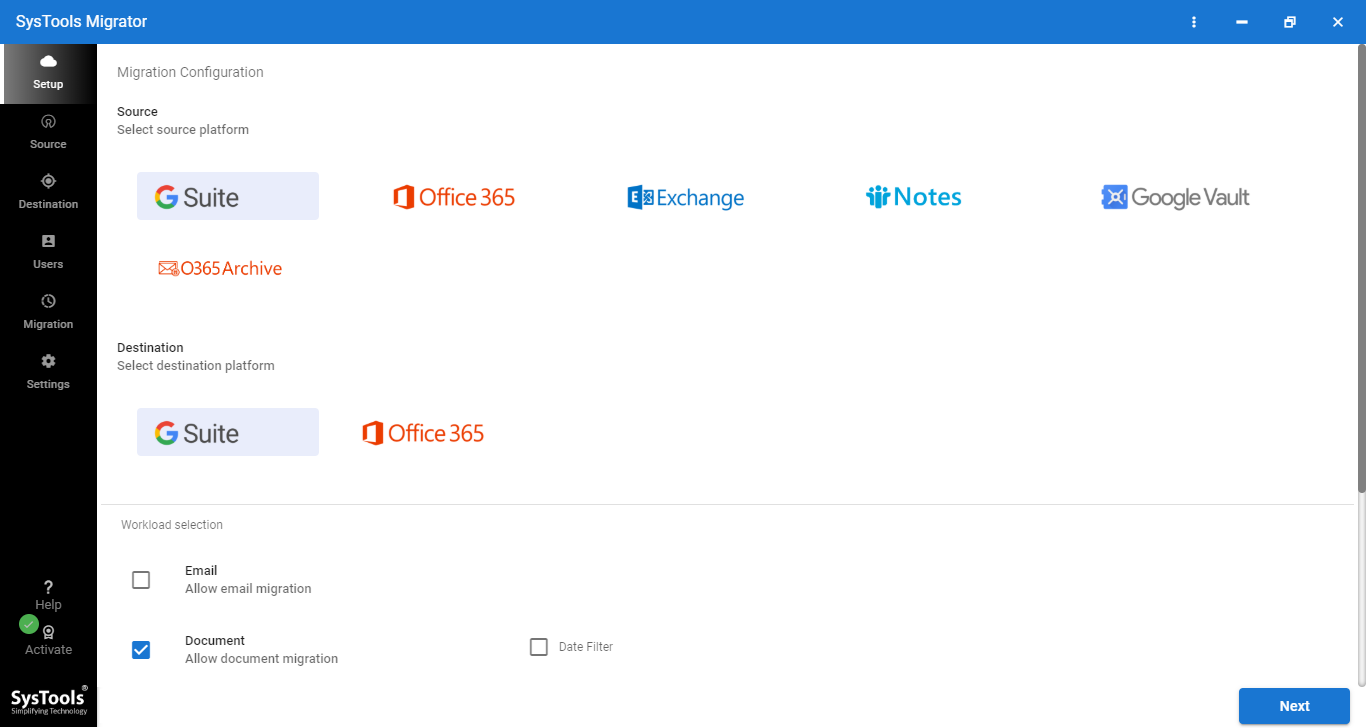 2. Apply filters to "Documents" from the workload selection.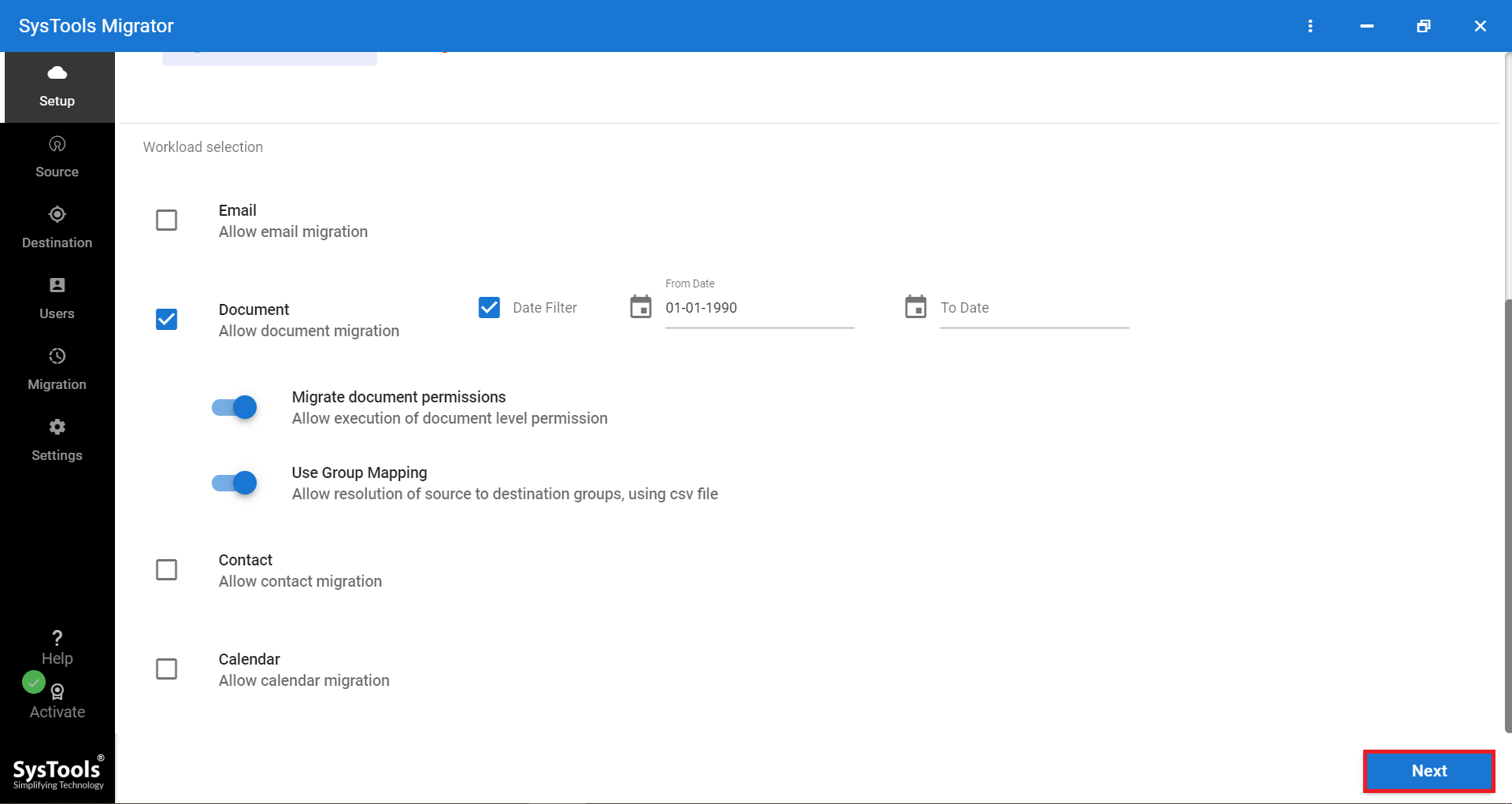 3. Click on validate after entering credentials for "G Suite" as a source.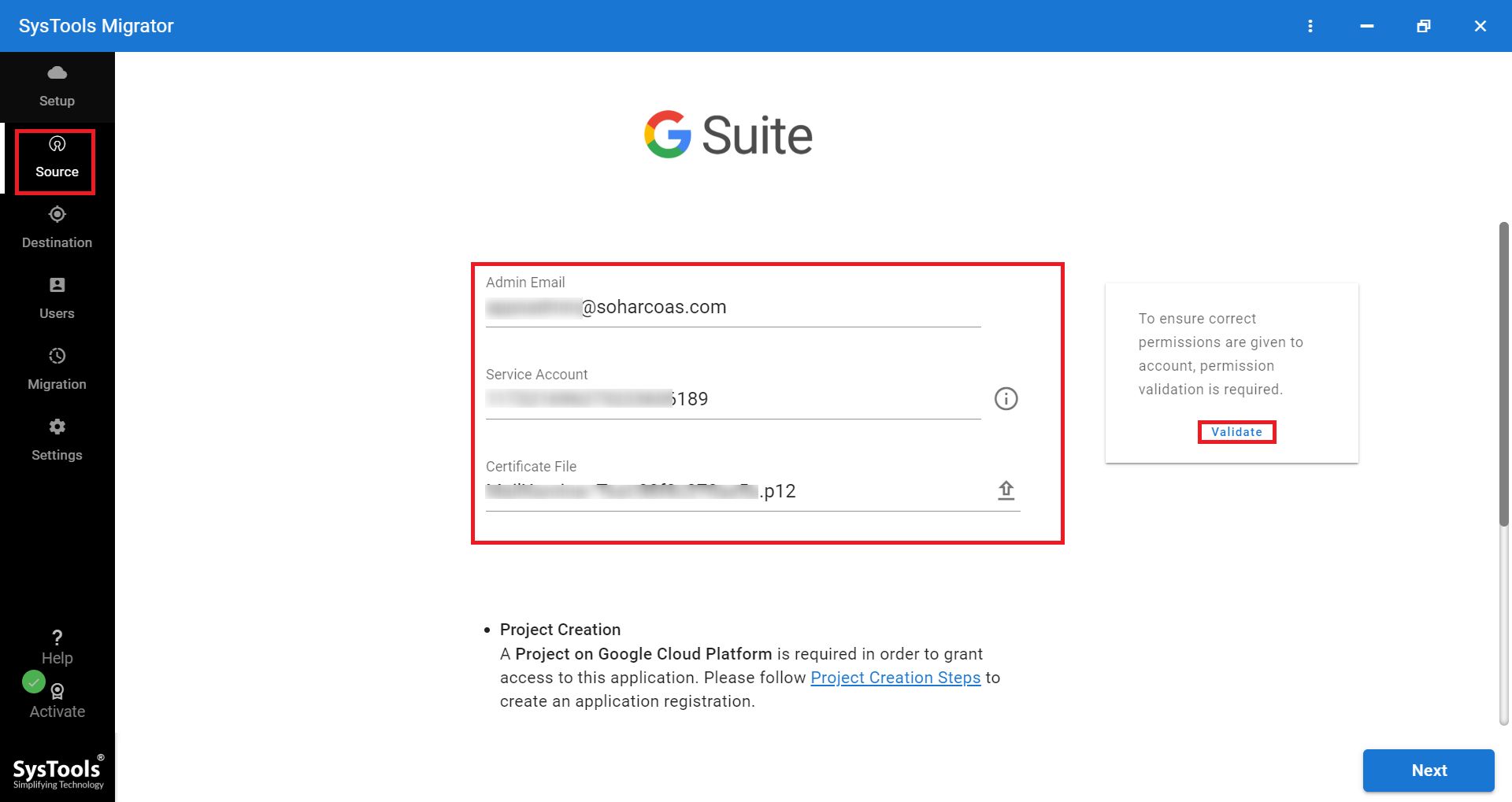 4. Validate selected users' authorizations before starting the migration.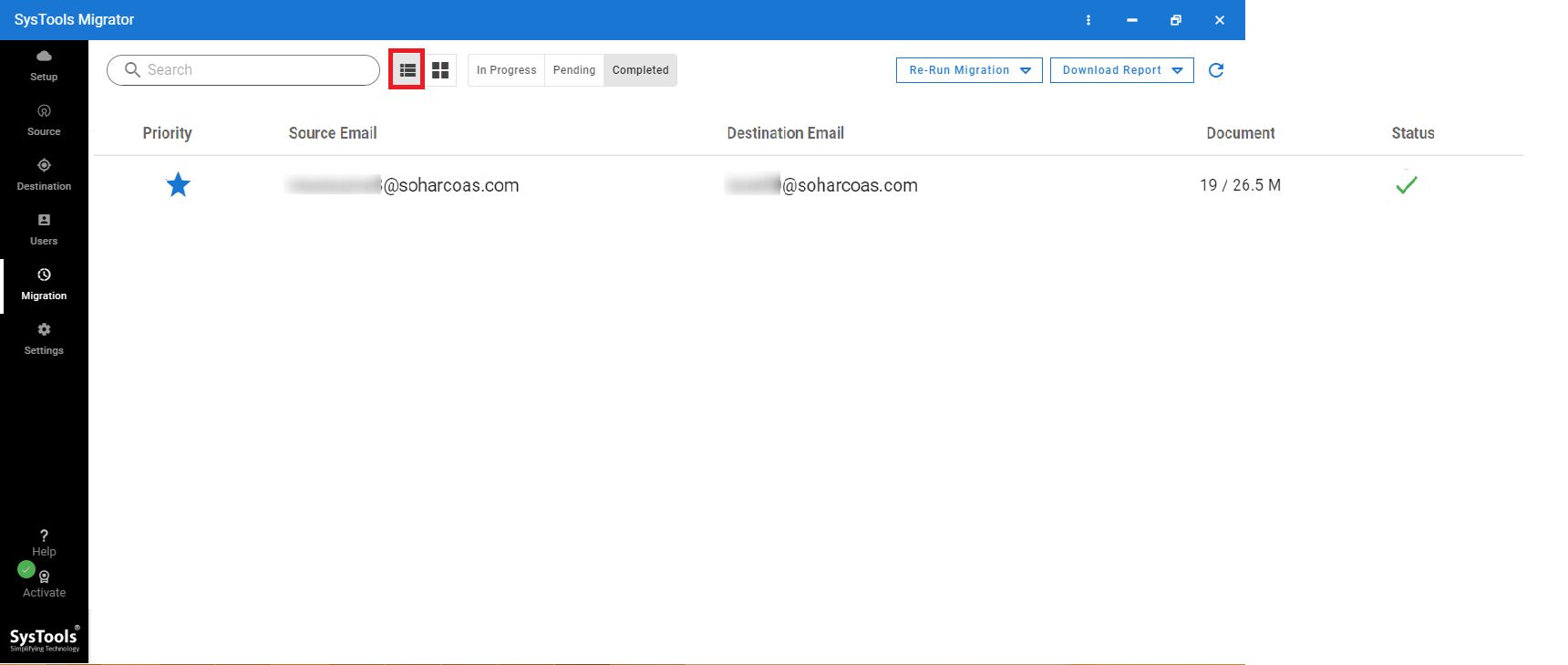 Conclusion
Users can find two options on this page for how to transfer Google keep notes to another account. Both options do not necessitate extensive technological understanding. These two ways are both free to use and do not require much effort on the part of the user. I hope that my article helped individuals who were looking for a way to move Google keep notes to another account. Always utilize experienced software like Google Drive Migrator when dealing with crucial files and information.