2 Steps Solution for Roundcube to Office 365 Migration
There are lots of users who want to migrate Roundcube to Office 365. The reason is Roundcube is a just web-based IMAP email application, but Office 365 is a collaborative suite. It provides multiple services like host Exchange Server, Skype, Outlook, OneDrive, etc. Microsoft Office 365 offers multiple subscription-based plans users can select anyone as per their need. So, overall Office 365 is a perfect cloud-based service for the business environment as well as personal use.
If you are one of them who are also searching for a solution to migrate emails from Roundcube to Office 365, so you are in the right place. Here we will explain methods to perform this task. Let's start the process.
How to Migrate Roundcube Emails to Office 365?
Basically, the procedure is divided into two phases you have to follow both steps to successfully accomplish migration task –
Export Emails Data from Roundcube.
Migrate Roundcube email data to Office 365.
These two steps are necessary for completed email data migration from Roundcube to Office 365. Follow the given steps –
1: Export Emails Data from Roundcube
Before migrating emails to Office 365 we have to extract them from Roundcube. To do this task we will take the help of a Roundcube email backup facility. This option allows users to download emails in EML files on the local machine.
1.1 – Log in to the Roundcube app.
1.2 – Select an email that you want to export into Office 365 and click on the More option.

1.3 – Click on the Export option from the drop-down list.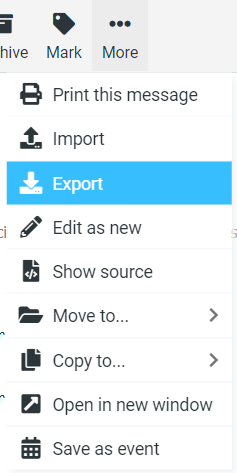 1.4 – Now, you can see downloaded emails on your machine.

1.5 – Repeat the steps for each Roundcube email you want to move into O365. You have to repeat the same steps again and again.
Now, it's time to export emails downloaded from Roundcube to Office 365 account.
2: Migrate Roundcube to Office 365
This phase of migration is the most important and complicated. You have to know there is no direct manual solution available to migrate local machine data to Office 365.
But it doesn't mean this task is impossible, we will make this task easy for you. DataHelp EML to Office 365 Migration Wizard will migrate Roundecube emails to Office 365 Without any complication.
Software is capable to export entire emails (which are saved in a local machine as .eml) of Rundcube to Office 365 with entire attachments without affecting data integrity. With this tool, you can perform migration in bulk without data loss. Software is on-premise you will migrate data from your end without the need of experts. Let's start the migration.
Follow Given Steps –
2.1: Download and activate the software on your Windows machine.

2.2: Install & Run the software on your system and launch.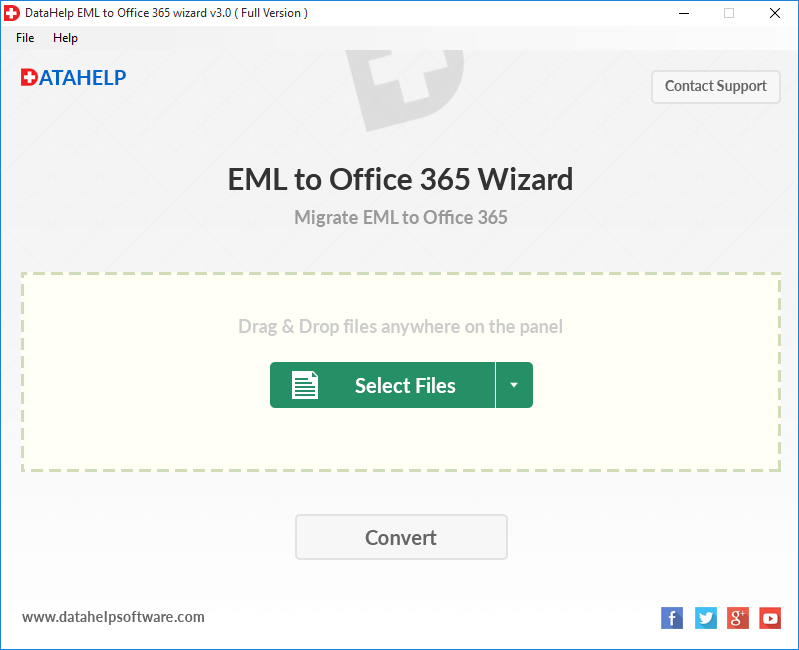 2.3: Now, select files that you want to migrate. It provides drag & drop, select File, Select Folder option to import the file into Software. Select any one option.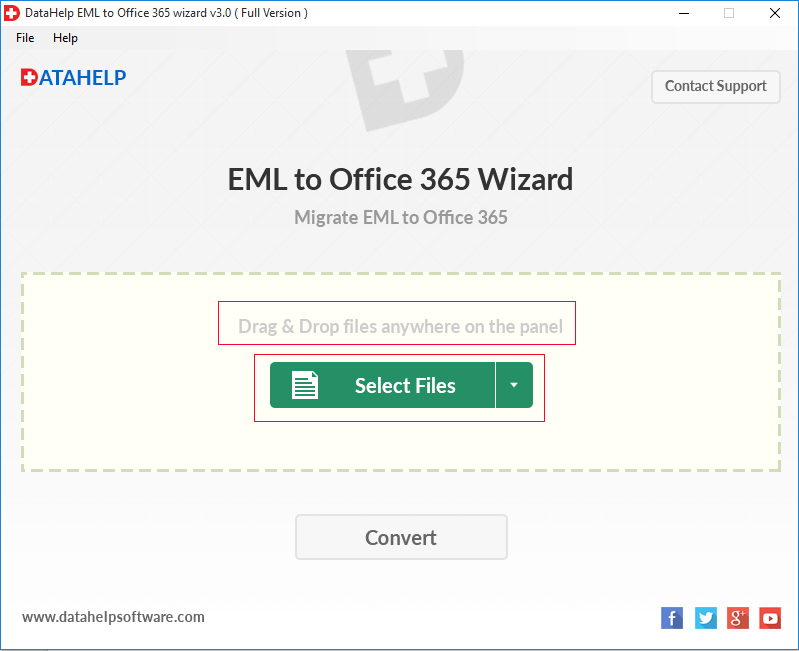 2.4: After adding a file, click on the Convert button.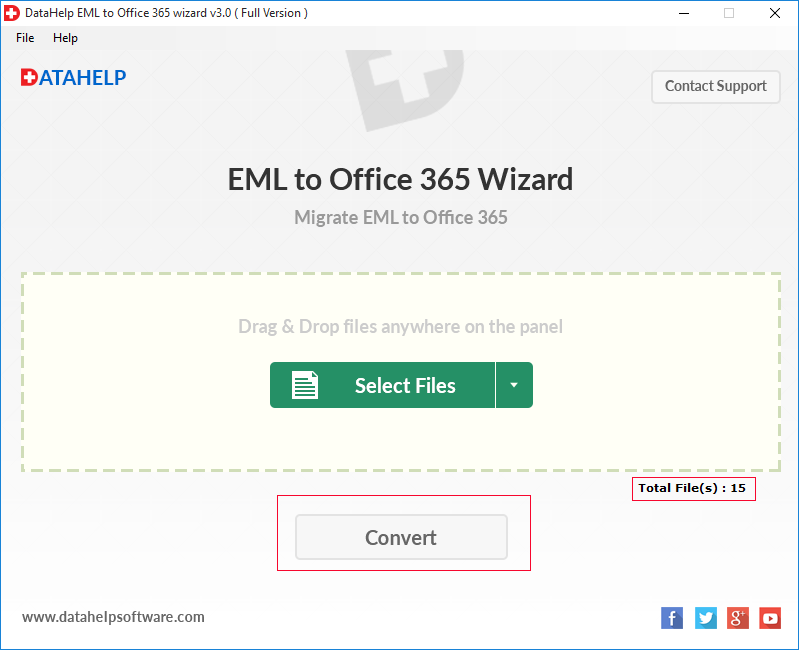 2.5: Now, login Office 365 user account with email ID & their password. Click on the Login button.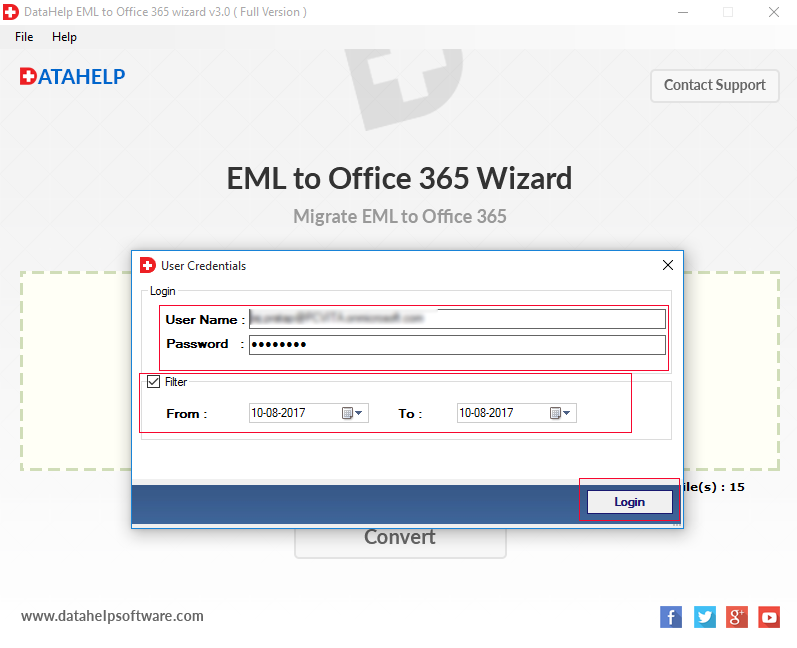 2.6:  After that, the software starts the migration process for Roundcube to Office 365.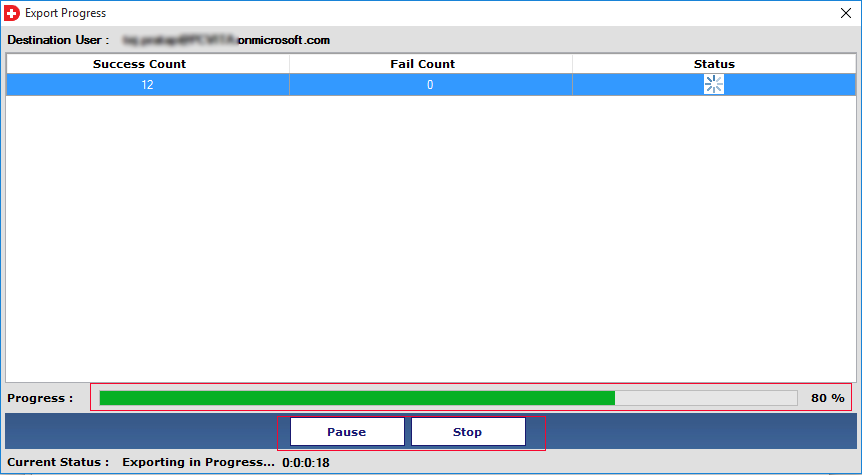 Conclusion
This solution-based blog is dedicated to users to complete the migration of Roundcube emails to Office 365.
After knowing the method, you are able to do this migration very easily. It will definitely be helpful for Roundcube users who need to export their data to Office 365 account.
Take a look at another migration scenario: Roundcube to Outlook