How to Save Bulk Contacts in Phone from Excel?
If you are seeking how to Save bulk contacts in Phone from Excel? If yes, then this is the right place for you to save all contacts into the Phone from an Excel document. In this article, we will discuss the two methods which are manual & automated methods. They both help you to make your task easy and simple without facing any trouble.
As we all know that in today's life smartphones are ruling the world and every high-end mobile device is running on the Android OS. Mobile devices are very important to communicate, without contact information it is not possible to communicate with anyone.
Several users are managing all their contact information like email addresses, business addresses, images, names, etc., in an Excel sheet. So, if you are also one of those users who use Excel sheets to manage their contacts information and want to know how to import bulk contacts in Phone from Excel then it is impossible to directly copy these contacts. You need to use automated solutions for the same.

Hi, I'm Mike. For a long time I have been using MS Excel to save my contacts. However, it is very convenient to store all contacts in MS Excel. But, now I need some contacts on my Android phone. So, can I import contacts from Excel to Android? Please let me know if possible. All suggestions and help will be greatly appreciated.
Like this user, there may be many of you who are looking for the same query. But, for your information, yes, it is possible to transfer Excel contacts to Android phone. So, to help you all, we are here with a solution for you.
Why Save Bulk Contacts in Phone from Excel?
VCF files can be easily accessed by many applications such as Thunderbird, WhatsApp and other devices.
vCard/vcf files are small and easy to manage
It can contain more data items than Excel files, such as logos, images, and digital signatures.
This file sync with advanced technology based devices
Expert Solution to Import Excel Contacts to Android Phone 
Because there is no manual way to convert Excel contacts to vCard format. We recommend using Excel Converter Tool, a reliable automated solution. This is a very safe program that you can download on any version of Windows. It also has a friendly interface, making it easy for beginners to use. All Excel file contacts are seamlessly converted to VCF file format without losing contact information. It also has a user-friendly interface, making it smooth to use for all technical and non-technical users. it can help you with that task as well. You can also convert Excel files to WhatsApp list without losing user information.
Steps By Step Guide to Save Bulk Contacts in Phone from Excel
Here we explain the easy way to transfer contacts from Excel data file to Android phone. The complete process consists of 2 steps:
Step 1: Convert Excel Worksheet Contacts to VCF Format
Now, after knowing about the software that how it works. Let us move towards its working steps which are mentioned in the below section step by step
First, Install and Run this automatic program to convert Excel contact lists to vCard
After opening the program, use the Browse button to Add the Excel File
After adding the Excel file, the software will preview the entire contents of the scanned file
In the mapping options, you need to Map fields from an Excel spreadsheet to a vCard. Select a contacts from Excel contacts
Once you have matched the fields, press the Add button and the software will display a list of matching properties. Then click Next
After that, press the Convert button to start the conversion process and let the process finish
After completing the process of importing Excel contacts to Android, the tool will display a confirmation screen, click Yes
Your Excel file will now be converted to vCard format.
Step 2: Import vCard Contacts to Android Phone
As mentioned earlier, Android phones support the vCard format. So, convert the Excel data items to VCF format and transfer those contacts to your Android phone.
Firstly, You need to Open on your Android phone
After that, Press the Contact icon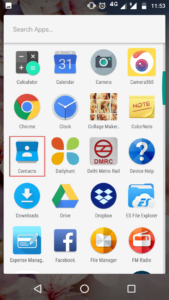 Your contact list is displayed. Click on the three vertical dots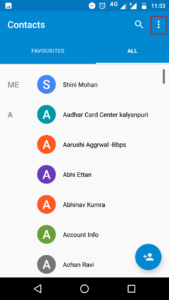 A menu list will appear where you need to Pick the Import/Export option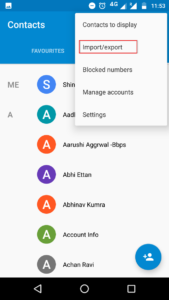 Select the "Import from .vcf file" option to import Excel contact data to your Android phone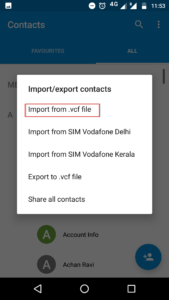 Open the location where the vCard file is saved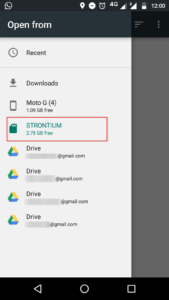 Select the .vcf file created in step 1 and import it into Android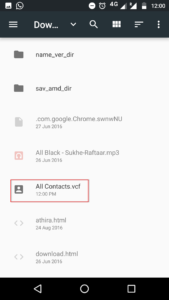 A popup will appear with all the VCF contacts to be imported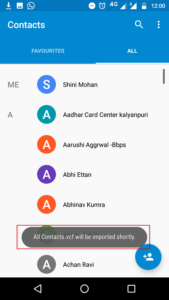 When it's done, you'll get a notification that "vCard .vcf transfer completed"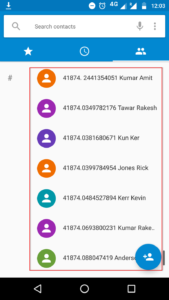 You can now access your vCard contacts on your Android phone
Select a contact to open it and get more information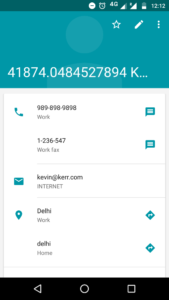 You can save these contacts to your Google Account for later use. To do this, choose the Gmail profile you want to import your contacts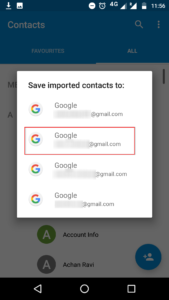 Choose a location to save the vCard file and select the file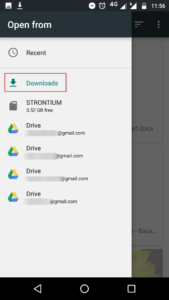 The vCard contacts are then saved to your Gmail account and can be accessed from anywhere via your Gmail account.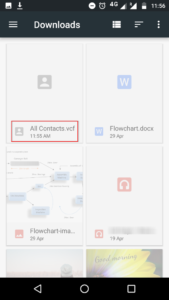 Conclusion
In this blog, we have discussed how to save bulk Contacts in Phone from Excel? Here you get two methods which are manual methods & automated solutions. As you read the above post you find that the manual method is a challenging process for non-technical users.
So, you don't need to worry, we also suggest an expert recommended automated software which is an easy & quick solution. It supports both technical and non-technical users to save multiple contacts on the Phone from the Excel document. This utility supports both Win OS & Mac OS. Now, it's up to you which is better for you and saves your time & efforts.