Unlock Secured PDF For Copy Paste – An Affordable Best Solution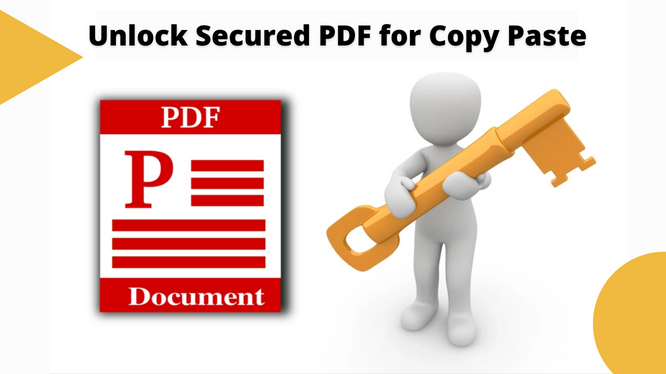 Won't your PDF let you copy and paste? Is it protected with a permission password? Don't worry! Read this blog and learn how to unlock secured PDF for copy paste so that you can easily copy text from protected PDF.
And..you will NOT need a permission password to do this.
Also..you WON'T require an expensive Adobe Acrobat Pro.
Because I am about to tell you the best affordable Acrobat Alternative!
Unlock Secured PDF for Copy Paste With the Help of This Offline Tool
PDF Password Remover Tool recommended by DataHelp is an offline software to remove restrictions and user-password from PDF files.
For Your Knowledge – You can skip this part if you want!

Before we get into the specifications of the tool lets us have a look at two types of PDF security measures.

Adobe PDF, also known as Portable Document Format, can be protected in two ways – Either you restrict activities on the PDF file which requires you to set the permission password (master-level security), or protect it with a document open password so that only people having the password can see the PDF document (user-level security).
Most importantly you should know if you use the Adobe Acrobat Pro application to unlock secured PDF for copy-paste you are going to be needing a permission password.
But what happens sometimes usually that users forget their permission password or simply don't have permission to do any changes to the document!
Therefore the given software is the perfect deal for you. Because it does not ask you for the password to remove restrictions.
For Windows
Download Software
Buy Software Now
For Mac
Download Software
Buy Software Now
However, you should remember to remove Document Open password from the PDF file you will have to provide the subsequent password.
This software can remove the following restrictions:
Copying
Editing
Printing
Signing
Commenting
Document Assembly
PDF Form Filling
Template Creation
Extraction (Pages, Text, Images, or Attachments)
Now let us see how!
How to Unlock Secured PDF For Copy Paste Using The Tool
You don't need any technical skills to run the tool as it is designed with a self-explanatory interface: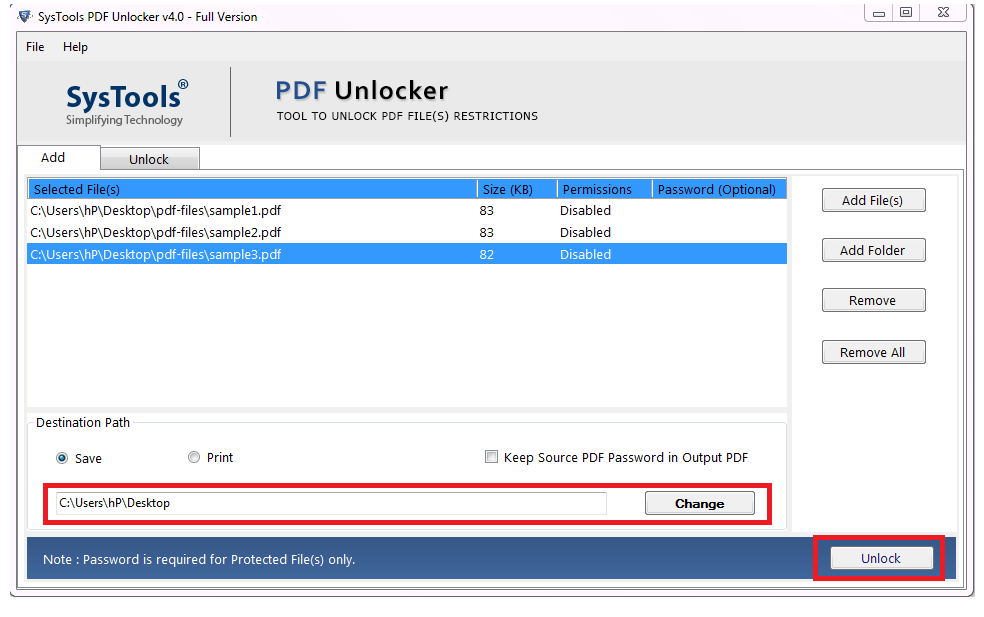 Step-1: Insert PDF documents having copying restrictions or any other restrictions using Add File(s) or Folder(s) button.
Step-2: Mention other specifications like the destination location if you want to save the resultant PDFs in the system only. Otherwise, you can choose to Print.
Step-3: Press Unlock to get rid of the restriction.
Technical Specification of The Tool (version 4.0)
Currently Available For Mac (MacBook/ iMac) & Windows 10 & below.
Hard Disk Space
A minimum of 100 MB of free space required
RAM
4 GB RAM
Mode
Offline

Bottom Line
The above-mentioned tool is the perfect answer if you are looking for a way to copy text from a protected pdf. It is an offline tool that can easily unlock secured pdf for copy paste. Do not worry about formatting, spacing, or any page layout issues because this tool is programmed to give you error-free results. Also, it is a powerful tool that can process multiple PDF documents at once. The free version is also available!