Cannot Setup Gmail Account in Outlook [5 Verified Solutions]
We'll look at what you should do if you cannot setup Gmail account in Outlook in this article. Although connecting Gmail to Outlook is a simple operation, several security issues may prevent Outlook from connecting to Gmail. The most common difficulty with Outlook and Gmail is that no matter how many times you input your username and password correctly, Outlook keeps prompting you to do so.
Users using Outlook 2016 and Gmail accounts with two-factor authentication enabled are the most likely to experience this issue. Due to the lack of two-factor authentication in Outlook 2016, customers must go through a more time-consuming process to set up a Gmail account in Outlook. We'll teach you how to fix unable to configure Gmail account in Outlook in this article.
Cannot Setup Gmail Account in Outlook: How to Solve This Problem
We have some best and reliable solutions for you to overcome the issue of not being able to configure Gmail in Outlook.
1. Gmail's IMAP setting Should be Enabled
Although the POP protocol can be used, it is normally not advised because it is an obsolete protocol with tight sync capabilities. There are several advantages to using IMAP over POP, such as the ability to manage your account on many devices and improved server sync.
To give an example, when utilizing Gmail in Outlook, IMAP will label the read emails in Outlook the same way they are marked in Gmail, ensuring that there is no confusion. However, POP provides the least convenience, thus it is worth avoiding.
However, because Gmail uses IMAP for all email accounts, activating it isn't necessarily necessary, but if you do it manually, you'll know it's working. If you're having trouble adding your Gmail account into Outlook, ensure sure IMAP is enabled on your Gmail account.
You must do the following steps to enable IMAP on Gmail:
1. Open your browser and navigate to the Gmail website, where you can sign in to your account.
2. Now, click the gear symbol in the top-right corner to go to Settings. Then select See All Settings.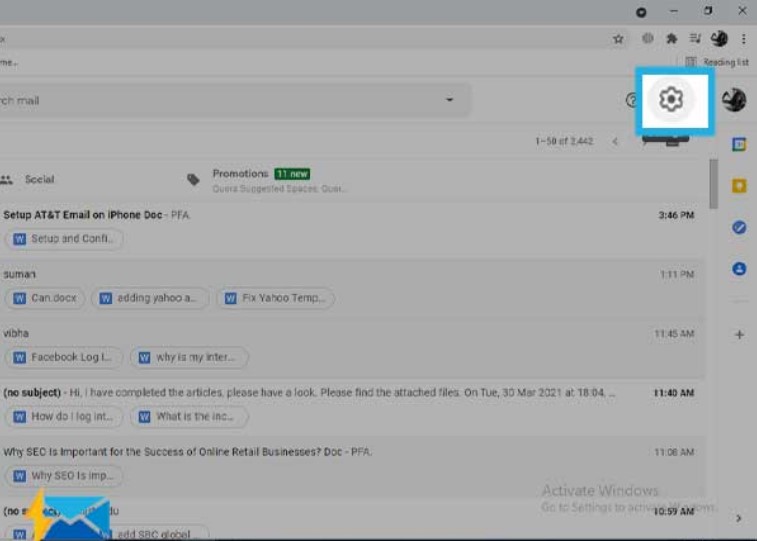 3. Navigate to the Forwarding and POP/IMAP section.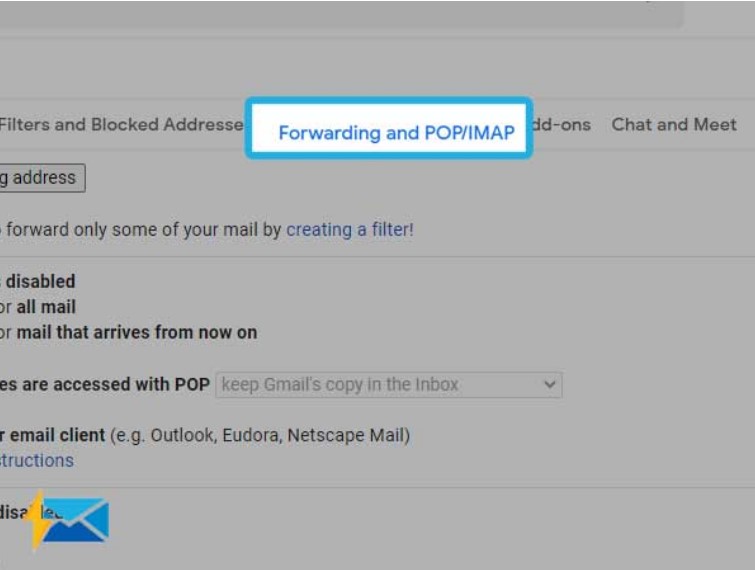 4. Enable IMAP must be selected in the IMAP Access section.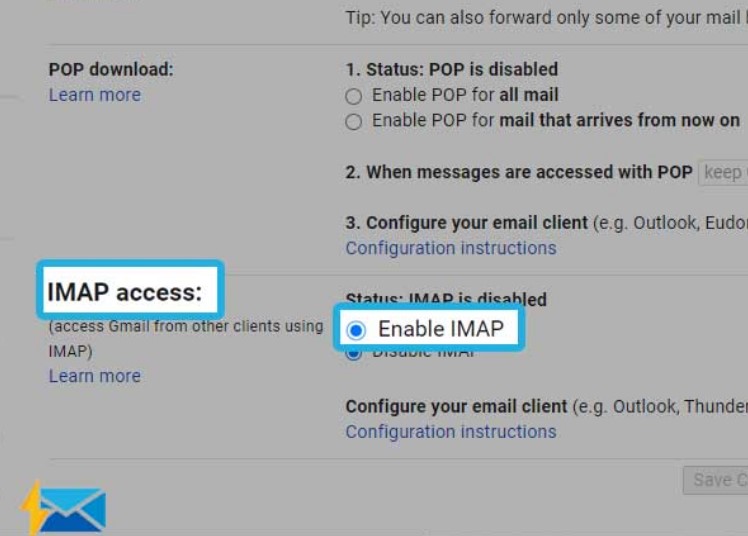 5. Save your changes by clicking the Save Changes button.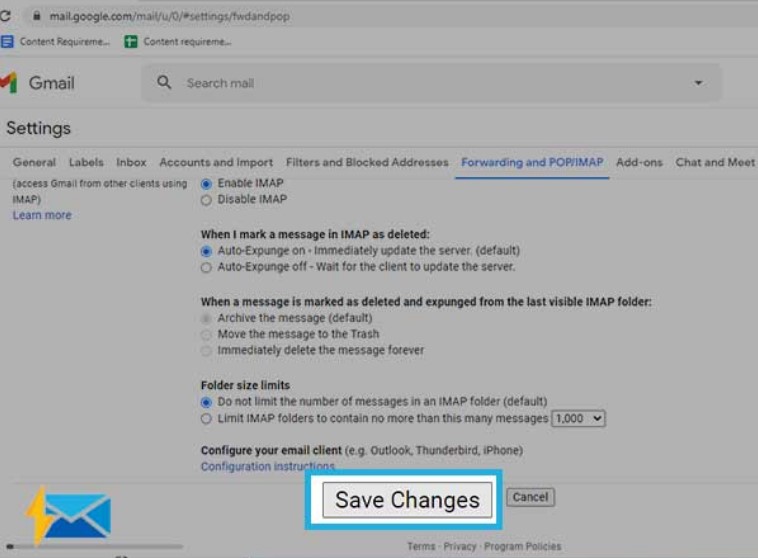 2. Make an App Password for Cannot setup Gmail account on Outlook
Now you should create a unique password that you will use to access Gmail from Outlook. Here's how to go about it:
Go to the Sign-in & security area of your Google account once you've logged in.
App passwords can be found by searching for them and clicking on it.
Please enter the password for your Gmail account.
From the drop-down option, select Outlook.
Select Generate from the drop-down menu.
A 16-digit password will appear. This is the password you'll need to log into Gmail from Outlook.
3. Rectified the Revoked Gmail Account in Outlook
You can't configure Gmail in Outlook if you've terminated your Gmail account access. You'll need to re-establish the connection between Gmail and Outlook in this situation. This is how you regain access to your Outlook Gmail account.
Navigate to File, Account Settings, then Manage Profile in Outlook.
Select Email Accounts from the drop-down menu. Now go to Account Settings, then to the Email Tab, and then to New.
Fill in your username, email address, and app password for your email account. Allow Outlook to initiate the connection by clicking Next.
Gmail account verification will open in a new window. Fill in your primary password as well as the two-step verification code. After that, click Done.
4. Allow Applications that are Less Secure
In truth, the cause of can't add Gmail account to Outlook could be your security settings.
Please sign in with your Google account: Click on your profile picture in the top right corner of the screen, then on My Account.
Select Sign-in & Security from the drop-down menu. After that, go to Connected applications and sites.
Locate and enable the Allow less secure apps option.
Make sure to save any changes you've made.
Still Cannot Setup Gmail account in Outlook: Try Professional Approach
Why would someone create a Gmail profile in Outlook? The solution is straightforward! To use desktop-based Outlook to view and manage Gmail data items. However, while adding a Gmail account to Outlook, customers are experiencing various sync difficulties as a result of these issues. Furthermore, this problem occurs on a frequent basis, even after the necessary manual settings have been made. Due to a large number of messages in your Gmail account, the procedure may occasionally hang.
So, a quick and secure solution is to backup your Gmail account using Gmail Account Backup Software to an Outlook supported PST format and then import that PST file into Outlook using the Import/Export feature.
Do note that this option only solves you need to access Gmail emails. It will not synchronize your data with Outlook.
It is the best application for exporting Gmail emails to a computer in PST, EML, EMLX, MBOX, and MSG formats. Outlook's default data management file is a PST file. After receiving the final file, the user may effortlessly import the PST file into Outlook using the Import and Export Wizard. Above all, the finest element is that the program is compatible with both Windows and Mac platforms.
Conclusion
After taking into account the user inquiry unable to add Gmail account to Outlook 2016/13 and previous versions, we wrote about how to overcome cannot setup Gmail account in Outlook in this article.