Here's How to Backup Office 365 Email Mailbox Painlessly
Microsoft Office 365 does not need any introduction as it became the most used online business productivity suite across the globe. And taking its subscription plan is smooth as butter and you only have to pay for what you use. However, downloading or taking backup Office 365 email mailbox, Contacts, and Calendars becomes is a cumbersome job. Because Microsoft itself states that – they are not liable for any Office 365 email data loss in the catastrophic situations in its agreement.

So, the people who have the questions like-
Does Office 365 Backup Email?
Does Office 365 needs to be backed up?
How do I export my Office 365 mailbox mails?
How do I access my Office 365 emails locally?
Can I backup Office 365 mailbox?
The answer is Yes! it is important to backup Office 365 emails and other data on the local platform to prevent the data loss situation. However, as we see above, Microsoft has no dedicated solution for backing up Office 365 emails and other data. Therefore, either user can use the automated O365 mailbox backup software or try a complex indirect eDiscovery Export Tool that exports content search into PST format on an on-premise location.
Here, we are going to provide solutions that let you know how to backup Office 365 email Mailbox locally in PST format without any fail. So, let's get started!
How to Backup Office 365 Email Mailbox – The Utlimate Approache
As we said above, there is no utility available in O365 that devised for taking backup of O365 on the local system. If you really have a serious concern about your Exchange data, then try Office 365 Account Backup Tool. It is a software solution based on cloud-to-local backup architecture. It is devised to backup Office 365 emails, contacts, and calendars on the designated local location in the form of PST & EML format.
It is a comprehensive backup solution that secures your O365 email mailbox data. Plus, one can restore the downloaded copy into any subscription plan of Microsoft O365. It can smoothly backup Office 365 mailbox data of the following plans –
Office 365 Enterprise E1
Office 365 Enterprise E3
Office 365 Enterprise E5
Exchange Online Plan 1
Exchange Online Plan 2
Office 365 Business Premium
Office 365 A1
Office 365 A3
Office 365 F1
Office 365 Business Essentials
This software can be operated by a single O365 user or administrator. The admin can take backup of multiple accounts in a single attempt. However, a single O365 can take backup of its primary mailbox. All-in-all, it has unparalleled potential to backup shared mailboxes too. Because, due to Office 365 shared mailbox limitations, it becomes a requirement to take backup of it. The demo version of the software can be easily downloaded from this given link.
Download Office 365 Backup Tool Purchase Now
Simple Steps to Backup Office 365 Email Mailbox to Local System
1. Download this utility and run it on your computer. Open it and click on the login button from the home screen of this utility.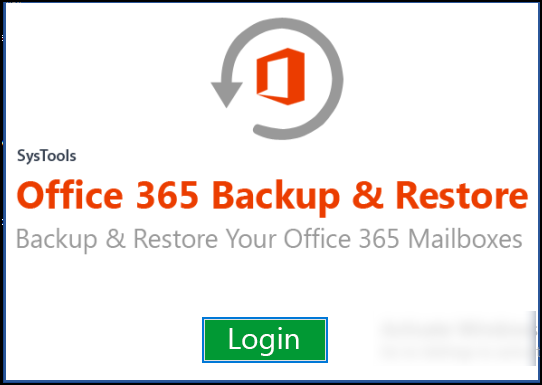 2. Now, log in using the admin credentials of your Office 365 account.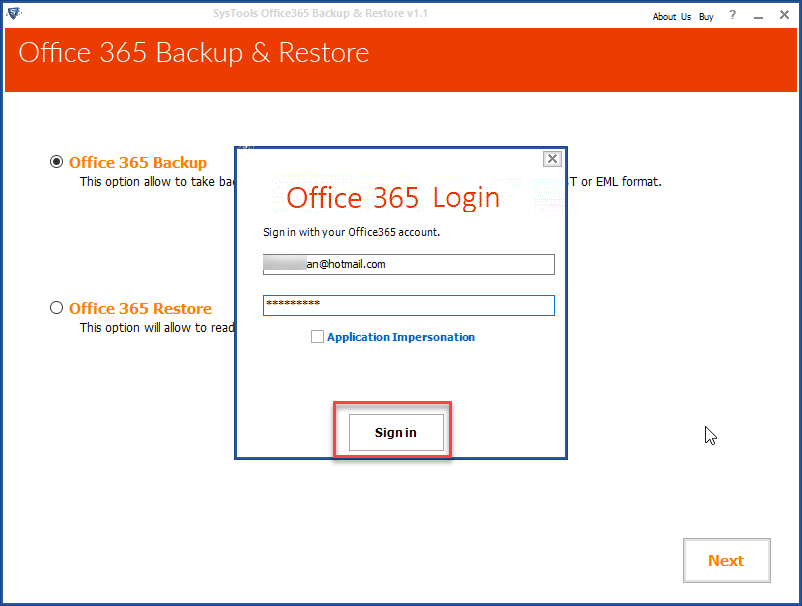 3. Choose the user mailboxes, for backing up from the list. And click on next. Now browse the location for the resultant files. Now, after defining the destination location, proceed further with the process for backing up Office 365 emails.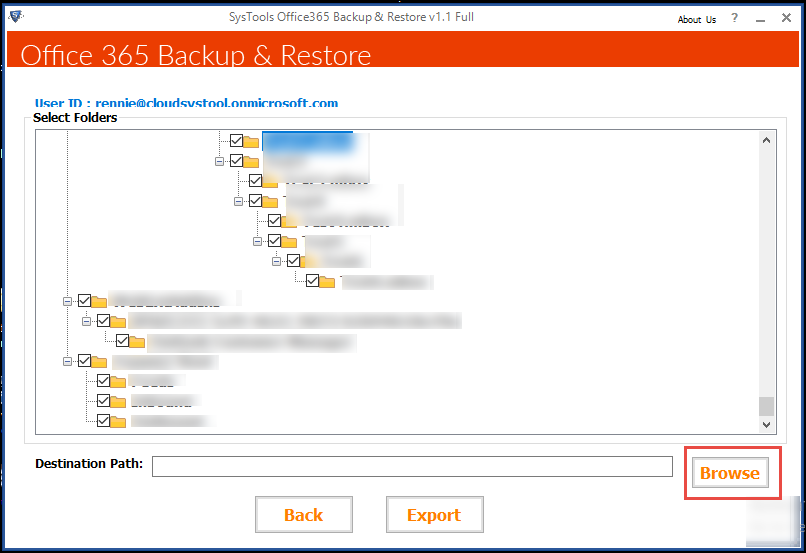 4. Here select the email format, also select the components that have to be saved as PST, under the heading select the desired categories. Use a date filter to backup selective data according to the date base.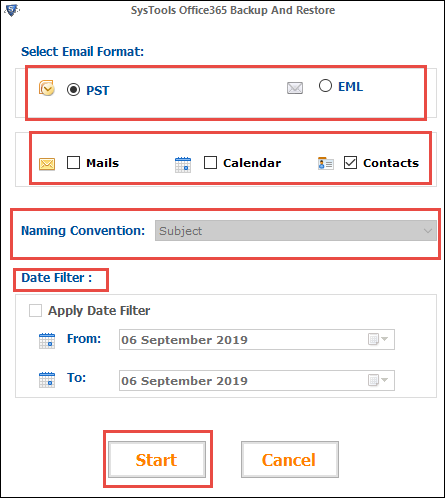 5. Now click on the start button in order to backup Office 365 email mailbox to local.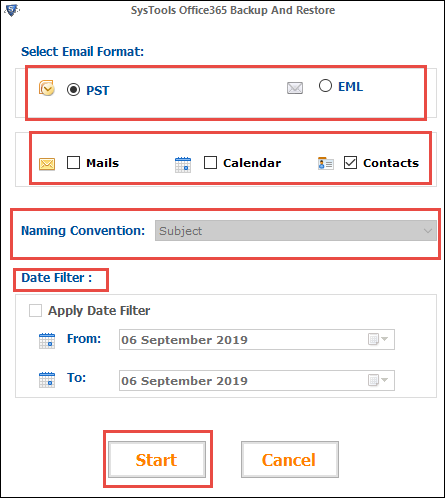 9. Once the backup is completed After performing all the steps, the data will be saved to the local system.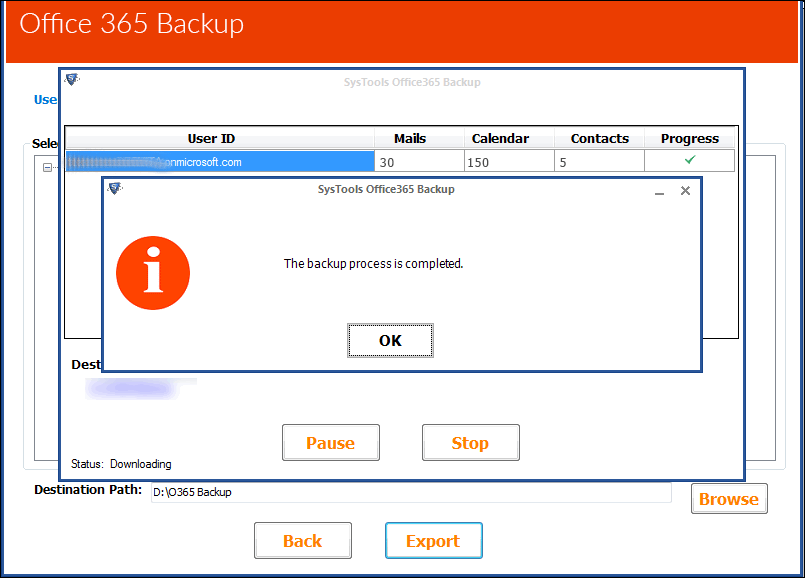 Approach #2: Backup Office 365 Email Mailbox Data Via. eDiscovery Export Tool
eDiscovery is a method that use to search the data in the entire Office 365 account for a specific legal case. And, download the Office 365 content search export to PST Via. eDiscovery PST Export Tool. It is operated from Office 365 admin portal.
Before Using the Method Consider Following Things:
There is a need for Windows OS 7 or above in order to use the eDiscovery Tool
Mandatory to have Microsoft .Net framework or above.
The latest Internet Explorer is required to download the utility
Phase #1: Assign eDiscovery Permission to Your Member(s)
Step 1:- Open this link – 'https://protection.office.com' on your browser.
Step 2:- Login as Office 365 administrator to initiate Backup Office 365 email mailbox process.
Step 3:- Click on Permissions section from the Office 365 Security & Compliance page.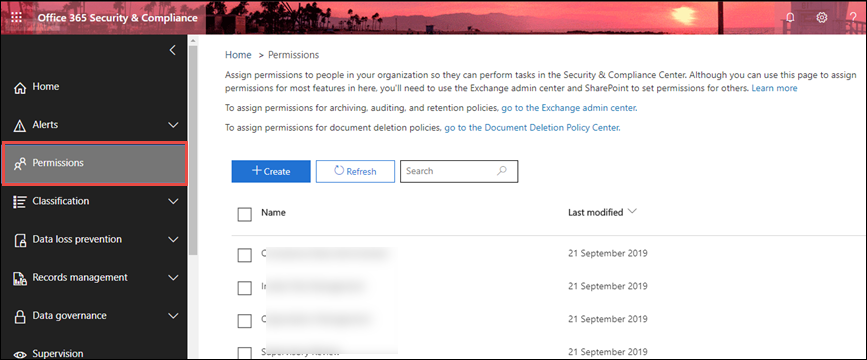 Step 4:- Afterward, select the eDiscovery Manager as shown in the screenshot.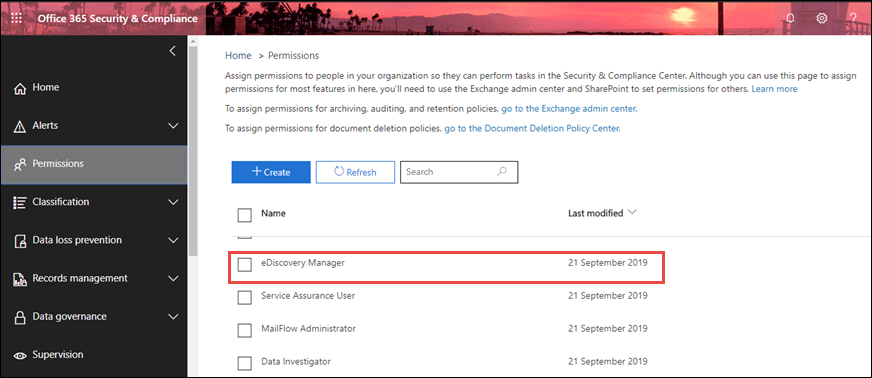 Step 5:- Under the eDiscovery Manager, click on Edit role group option.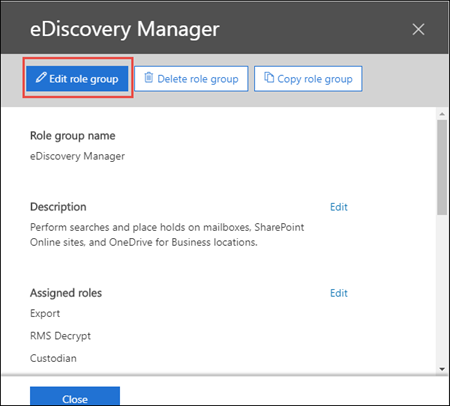 Step 6:- Under Edit role group window, go to Choose eDiscovery Administrator and click on Edit to add member.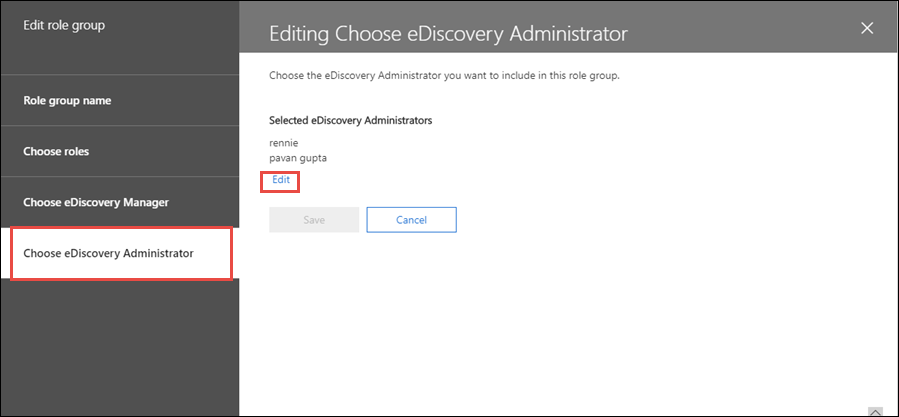 Step 7:- Under Choose eDiscovery Administrator, click on +Add.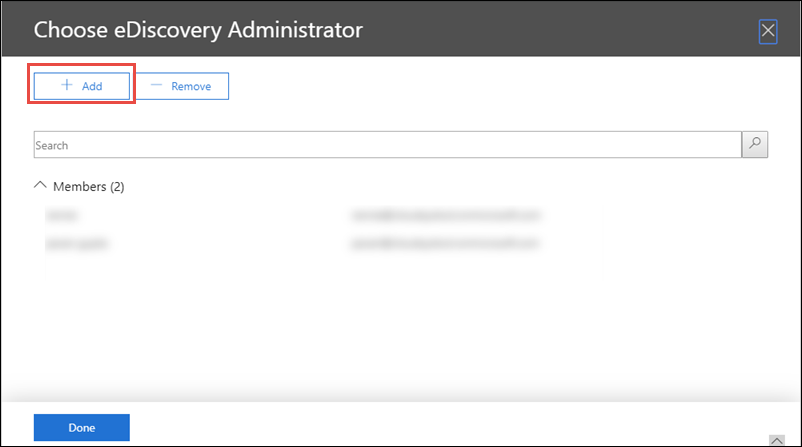 Step 8:- In search bar, input the initials of the member name and select it by checking its adjacent checkbox.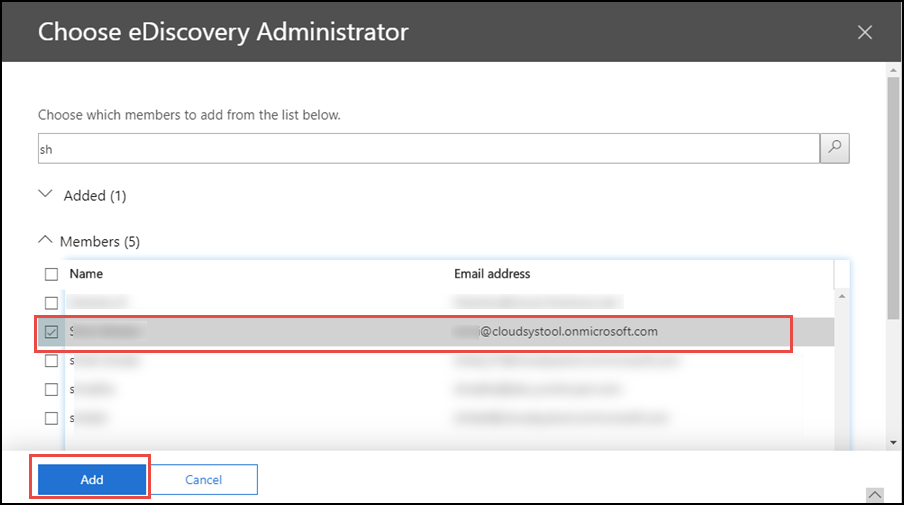 Step 9:- Once you have added the member, click on Done.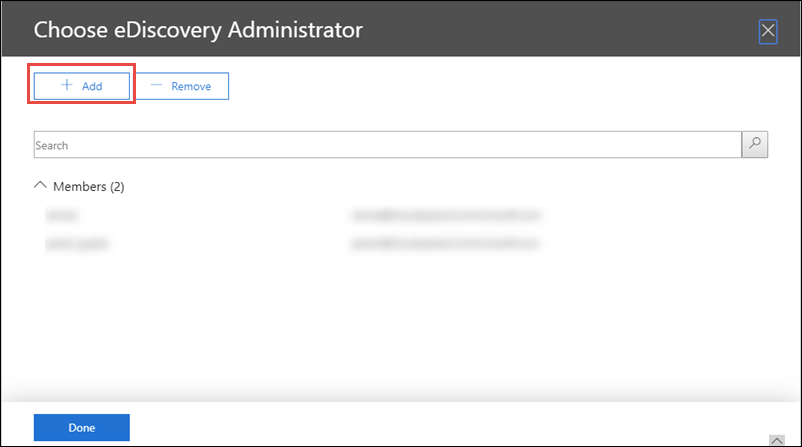 Phase #2: Time to Create eDiscovery New Case
In this section, we are going to create a new eDiscovery case. Because it is mandatory to be a member of the eDiscovery Managers role group to make desired eDiscovery cases. In fact, one can use the same case in Advanced eDiscovery if the organization has an E5 subscription plan of Microsoft Office 365. To do this, execute the below instructions.
Step 1:- Sign in to Office 365 to continue the backup process.
Step 2:- Click on eDiscovery drop-down button and opt for eDiscovery.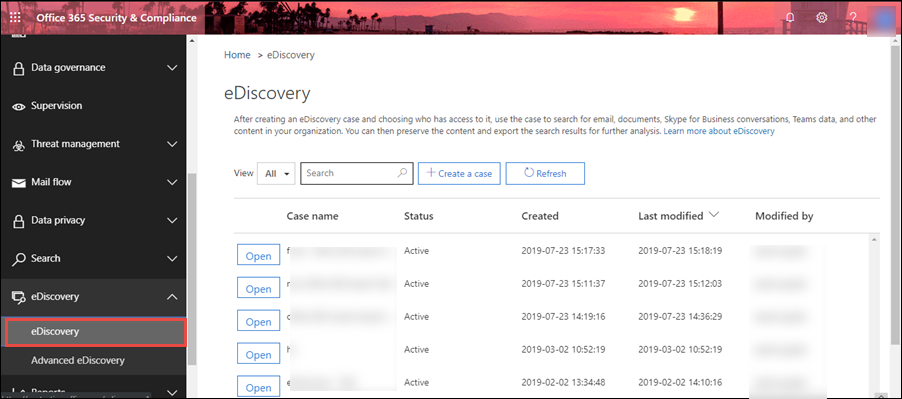 Step 3:- Under eDiscovery section, click on +Create a case.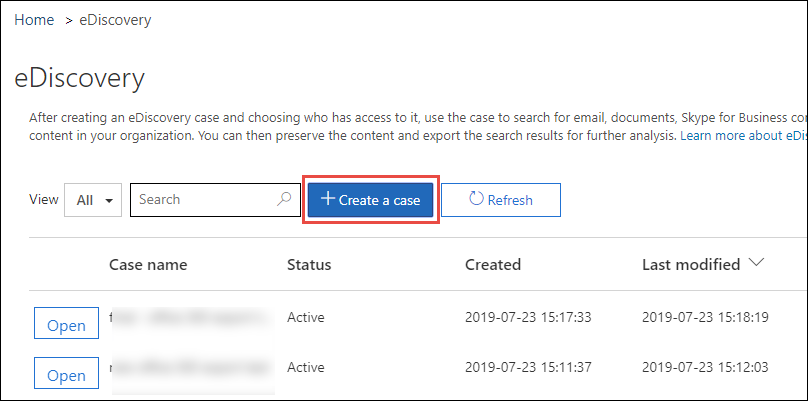 Step 4:- Under New Case wizard, Input a Case Name such as we used Sample_Case here and Case description and hit the Save. Make sure that Case name should be unique.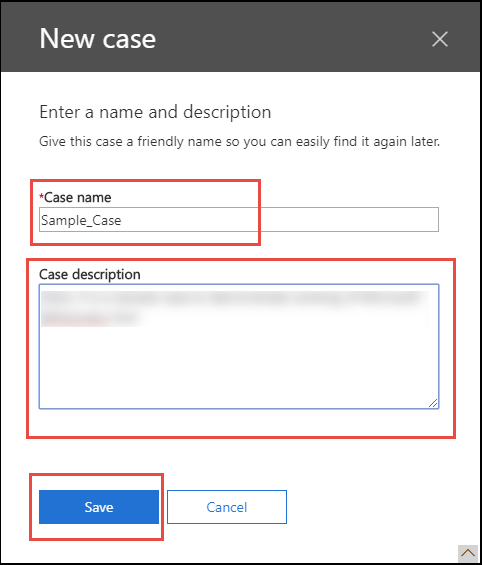 Step 5:- The above case get appeared in the list of cases. You can move your cursor to the Case Name to get the information about it. In fact, you can also rename the new case.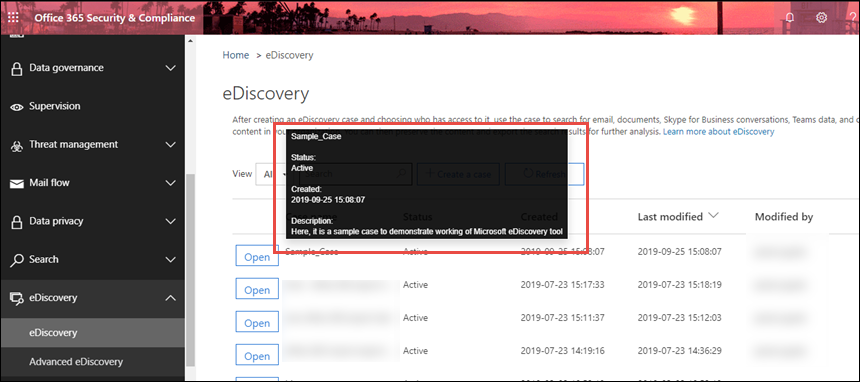 Phase #3: Add Members to Manage Case
Once you have done with the creation of New Case, the next stage is to add members to it. Exclusively the members of Reviewer or eDiscovery Manager role groups can add as a member of the new case. And, the person who created the case is by default added as a member.
Step 1:- Click on eDiscovery >> eDiscovery to view the Case Name list. Click on Sample_Case name to open the Manage this case window.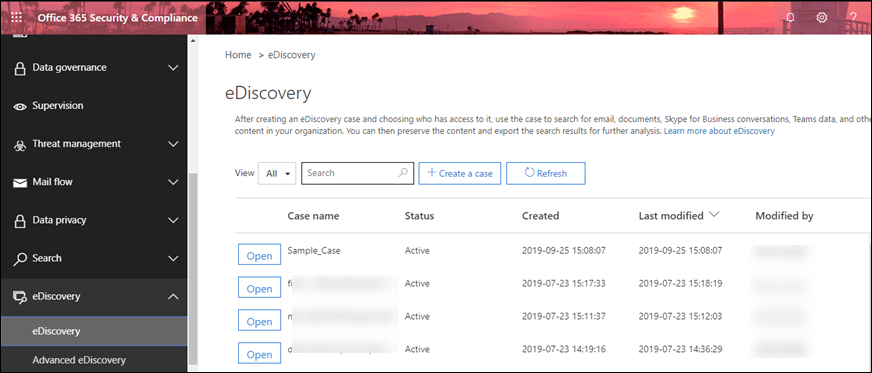 Step 2:- Click on + Add to add new members to the case.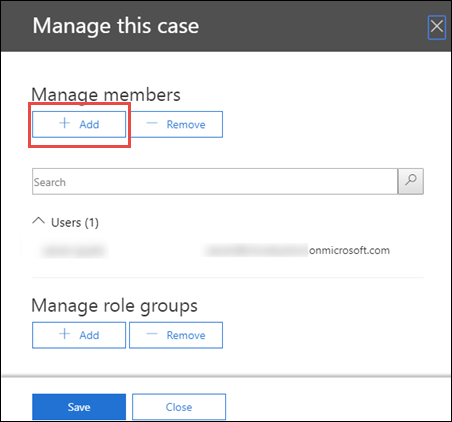 Step 3:- Under the People picker window, add the member(s) & click on Add.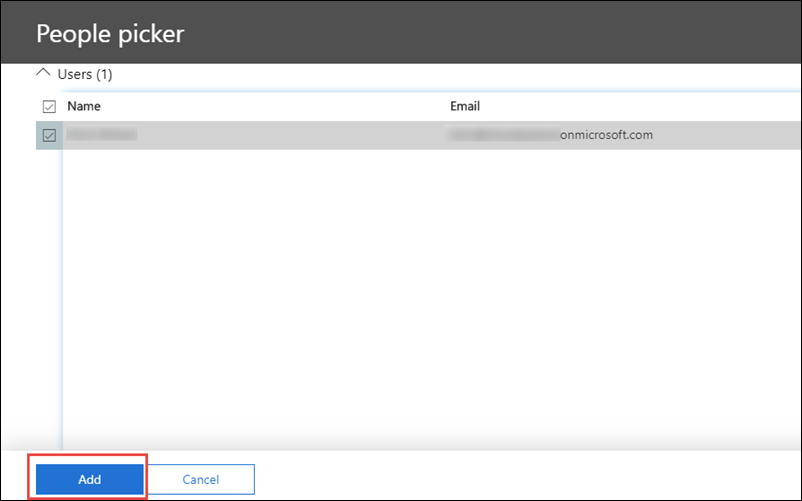 Step 4:- Click on Save.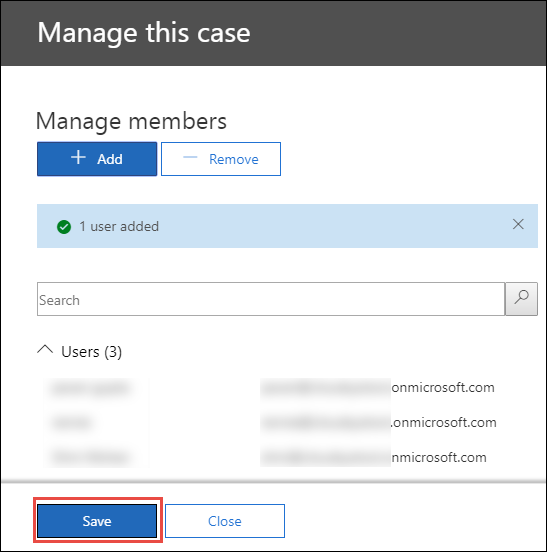 Step 5:- You can also use Manage role groups to add role group.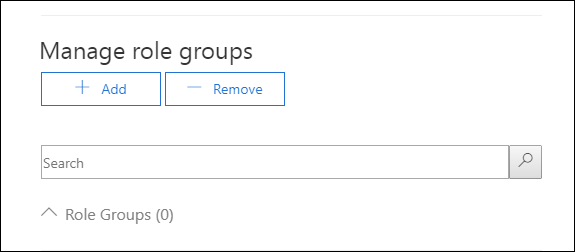 After successful execution of above steps, the added member can do eDiscovery search in Microsoft Office 365.
Phase #4: Time to Search & Hold Content Place On Hold
With the help of the eDiscovery case, the user can hold and preserve the content in Office 365. It is applied to hold the content of mailboxes, OneDrive for Business, SharePoint site, Microsoft Teams. Moreover, the user can create an infinite hold. It means all the content is placed on hold. Else, the user can specify a date range to hold the content.
Step 1:- Click on Open.

Step 2:- It redirects to a new tab where you need to click on Holds tab.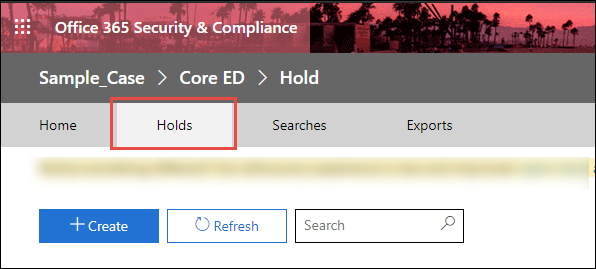 Step 3:- Afterward, click on +Create as shown in the screenshot.

Step 4:- Under Create a new hold wizard, provide a meaningful hold name such as; we are using Test_hold and add a Description. Then, click on Next.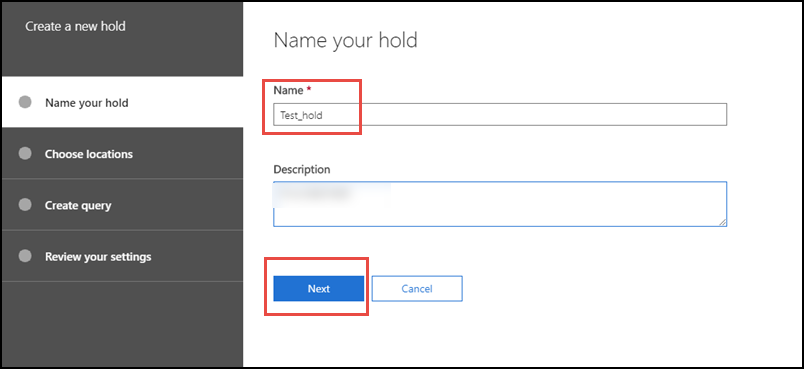 Step 5:- Under Choose Locations where you put the content on hold. At last, click on Next in order to backup Office 365 email mailbox..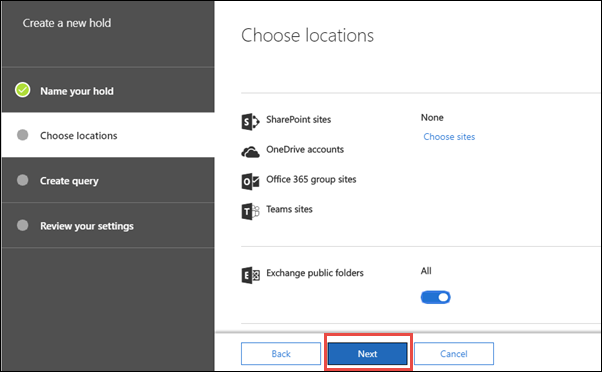 Step 6:- Enter a keywords for hold under the Query conditions section.

Step 7:- At last, view all you settings under the Review your settings section and click on Create this hold.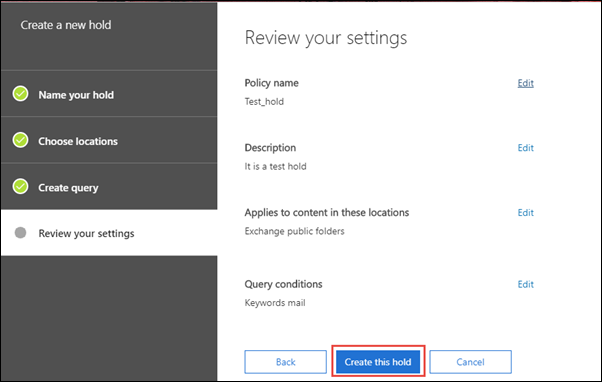 Phase #5: Run Content Search
At last, execute the content search. Moreover, this content searches only be performed by the case members who are the members of eDiscovery Manager role group.
Step 1:- Click on Open >> Searches.

Step 2:- Next, click on +New search.


Step 3:- Here, we are going to click on select Specific locations and click on Modify….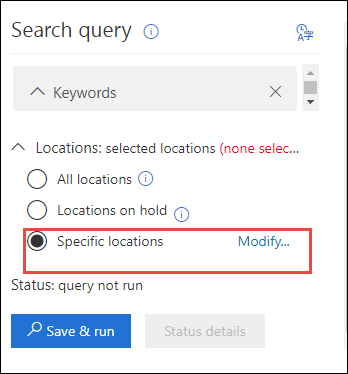 Step 4:- Here, we select Exchange public folders and click on Save.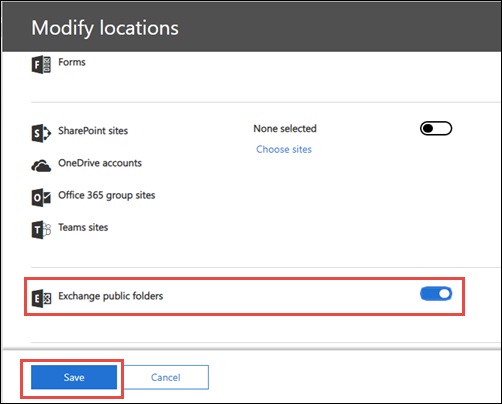 Step 5:- Click on Save & run to proceed further.

Step 6:- Under Save search section, enter a suitable name for the search and add a description. Then, click on Save.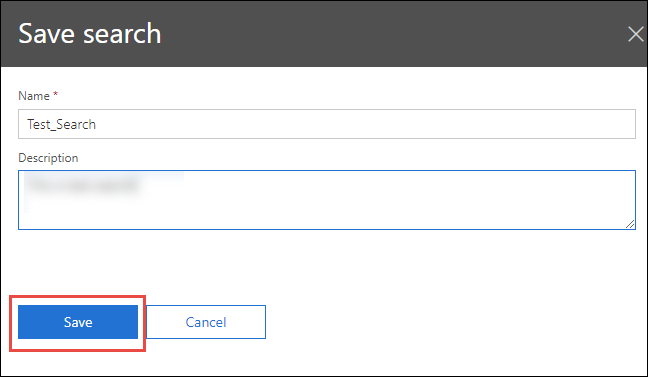 Phase #6: Download eDiscovery Export Tool & Backup Office 365 Mailbox to PST
Step 1:- Click on More >> Export results.

Step 2:- Under Export results window, click on Export.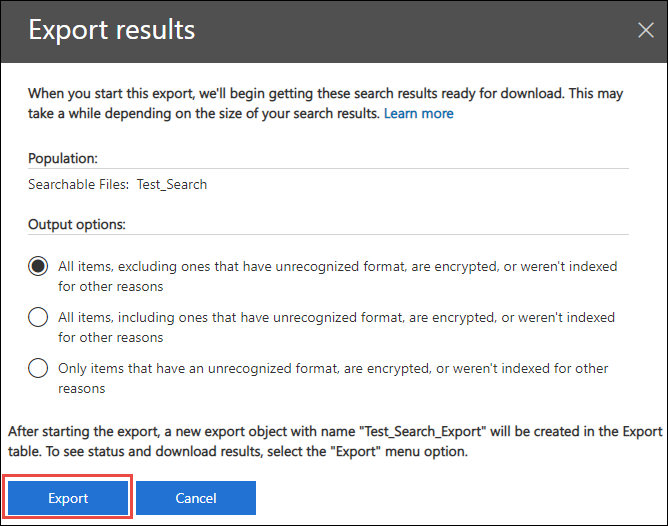 Step 3:- Now click on Exports tab to view the list.

Step 4:- Click on Download results to setup eDiscovery PST Export Tool. From the same window copy the Export Key. It will be used later in installation process.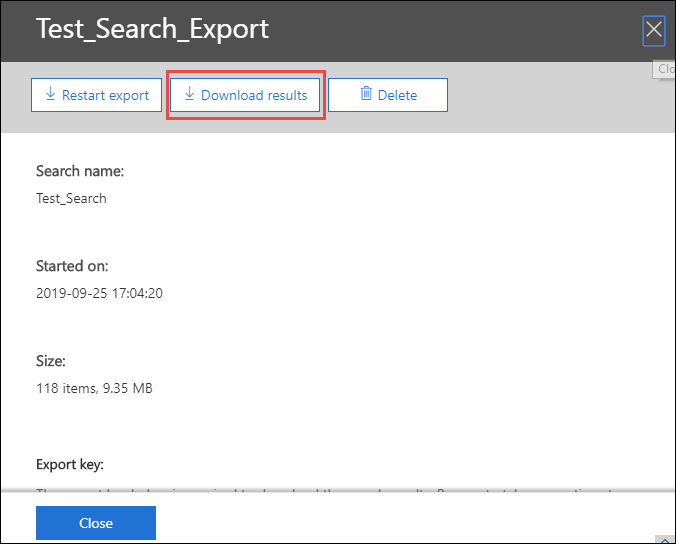 Step 5:- Click on Install to start downloading the tool.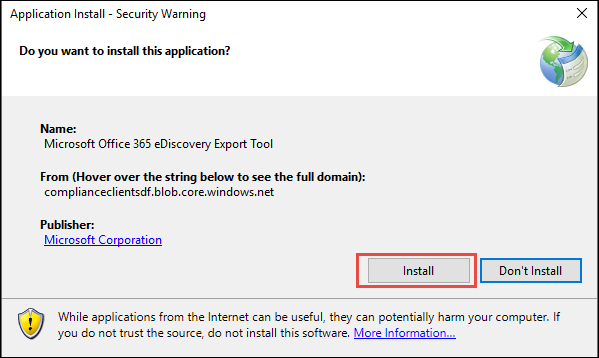 Step 6:- Once it is download, paste the key and select the location where you want to backup or save Office 365 mailbox to PST format.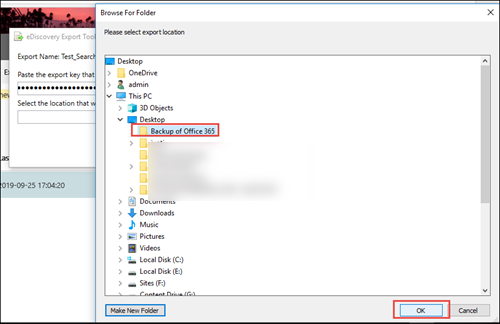 Step 7:- Click on Start task to export the searched content into PST format.
Step 8:- The tool start downloading the data.

Step 9:- Once the process gets completed, the following appeared on the screen.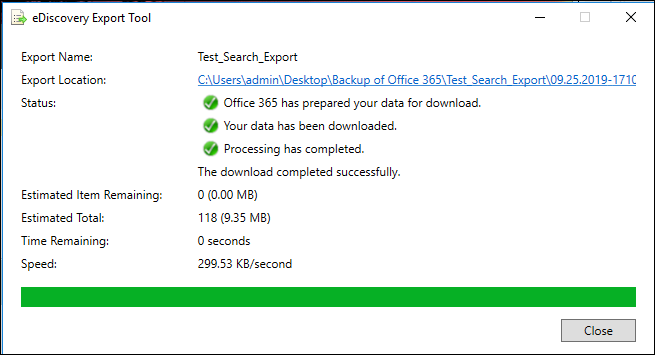 As you see numerous stages need to be performed to backup Office 365 email mailbox, and sometimes eDiscovery PST Export Tool not working under some circumstances. That is why it is always advised to use an automated backup tool for the same. It totally depends upon the users which method they opt for. We have discussed complete solutions for how to backup Office 365 mailbox ( emails, contacts, calendars) locally in this technical guide.