Different Solutions for How to Save Gmail Emails to Flash Drive
We'll go through a few simple methods for how to save Gmail emails to flash drive in today's article. The sections below will go over various methods for how to save all Gmail emails to flash drive. The user can select any of these based on their need.
Whether you're using Gmail for professional or personal reasons, you can now do so. It is critical that you save Gmail emails on a regular basis in case of data loss. Because you may require this information for a variety of reasons, including commercial prospects, legal matters, and so on.

Furthermore, Gmail's maximum data storage capacity is 10GB, and exceeding that limit causes Gmail services to stop working and personal data to be lost. Users choose to move Gmail data on a flash drive because of these issues with Gmail.
So, let's learn how to save multiple Gmail emails to flash drive in a step-by-step manner.
What is the Purpose of Saving Emails from Gmail to Flash Drive?
There are a variety of reasons why you should save your Gmail emails to a flash drive. The following are some of the reasons:
You must be able to view your emails without access to the internet.
Store your Gmail emails as a backup.
You need to access the data in a specific email client, hence a format like Gmail to PST, MBOX, and so on is required.
Whatever the case may be, you'll need to backup your Gmail data to a pen drive, USB drive, flash drive, or other external storage devices. Some users will store specific emails, while others would want complete access to all mailboxes on the flash drive. We've enumerated them all below.
Manual Techniques for How to Save Gmail Emails to Flash Drive
There are several reasons for how to export Gmail emails to flash drive, such as the necessity to utilize your Gmail emails on another PC that does not have a Wi-Fi connection or for any other reason. Whatever the cause, you can manually copy any or all of the emails from your Gmail account to your flash drive without any restrictions.
1. Copy Individual Gmail to a Flash Drive
This solution for how to save Gmail emails to flash drive is simple and straightforward. To preserve an email, you don't need any technical support. Gmail has a new option called "Download Message." This will save the message as a .eml file.
In your computer, log in to your Gmail account.
Open an email you'd like to save to your flash drive.
Select "Download Message" by clicking on a three-dot icon.
Click the save button after selecting the path to your flash drive.
If you want to copy more than one email to your Flash drive, repeat the process.
Downsides of this Method
These instructions only work for a few emails; if you wish to move a large number of emails from Gmail to a flash drive, use the next two ways.
Also Read: Download All Gmail Emails to Computer & Save As Backup
2. Download Google Takeout's Entire Mailbox to a Flash Drive
Google Takeout is a new option for you to save Google data to your personal computer. With the help of this service. Gmail email folders can be saved to a flash drive. It is simple to how to transfer Gmail emails to flash drive utilizing this way.
The blog How to Export Emails Data from Google Takeout to Outlook? has this information.
Decompress the Zip file you received from Takeout to discover the MBOX file. Move this file on a flash drive because it now contains all of your Gmail mailbox data.
Also Read: How to Save Gmail Emails Offline
3. Using an Outlook to Transport Gmail Emails to Flash Drive
1. Open Outlook, then go to the File tab and select Open & Export from the left-hand panel.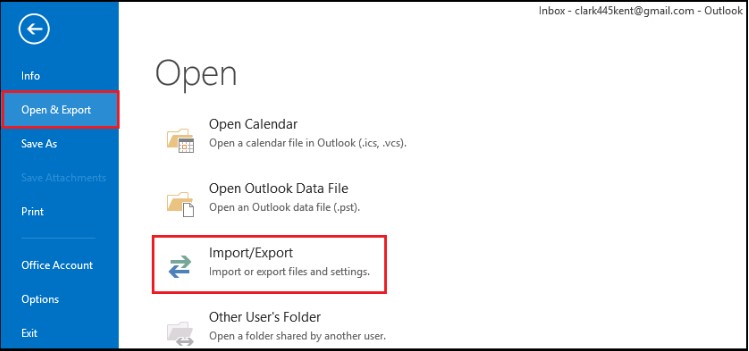 2. From the drop-down option, choose Import/Export.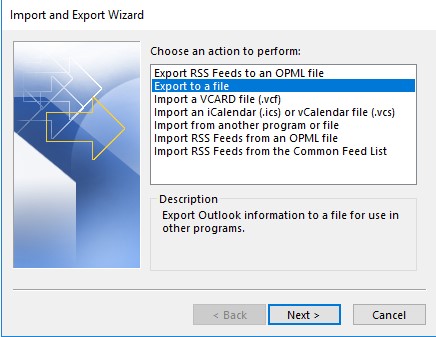 3. Select Export to File from the drop-down menu and click the Next button.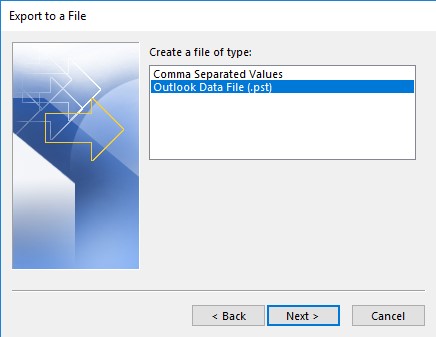 4. Click the Next tab after pressing the Outlook data file (.pst).
5. Select your email account or a specific folder, such as Inbox, based on your needs. Next should be pressed.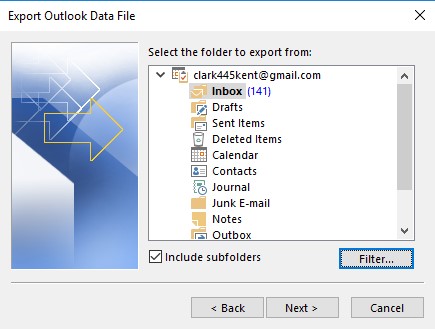 6. Choose a path and then click the Finish button.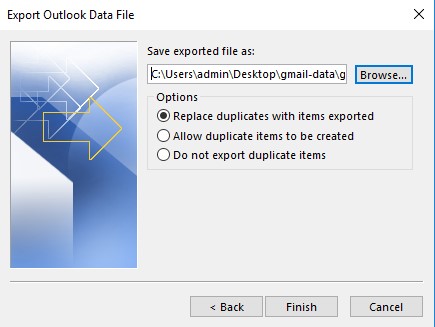 7. Your Gmail data is now contained in the resultant file, which you saved.

Connect your flash drive to your computer after this step to transfer your Gmail emails to the flash drive. Then copy and paste the PST file into the flash drive.
How to Save Gmail Emails to Flash Drive via Professional Software
Try DataHelp Gmail Backup Software for free to save emails from Gmail to your Flash Drive without fail. This application will assist you in saving Gmail data to a flash drive.
Download the tool from the link below and safely save Gmail emails to your flash drive.
Download for Windows Purchase Now
Conclusion
In the preceding post, we discussed three options for downloading Gmail messages to a flash drive, pen drive, jump drive, or another storage device. The manual technique is the first option, while the second is to use Gmail Backup Software to easily store your data.